Thanksgiving parade-goers brave record-low temperatures: How long the cold will last
New York City tied its second coldest Thanksgiving on record.
If you're celebrating Thanksgiving in the Northeast, make sure to bundle up before you trek outside -- the region is seeing record-low temperatures that feel more like the dead of winter than the fall.
As residents and visitors gathered to watch the Thanksgiving Day Parade, New York City reached a low temperature of 19 degrees -- tying the city's second coldest Thanksgiving on record.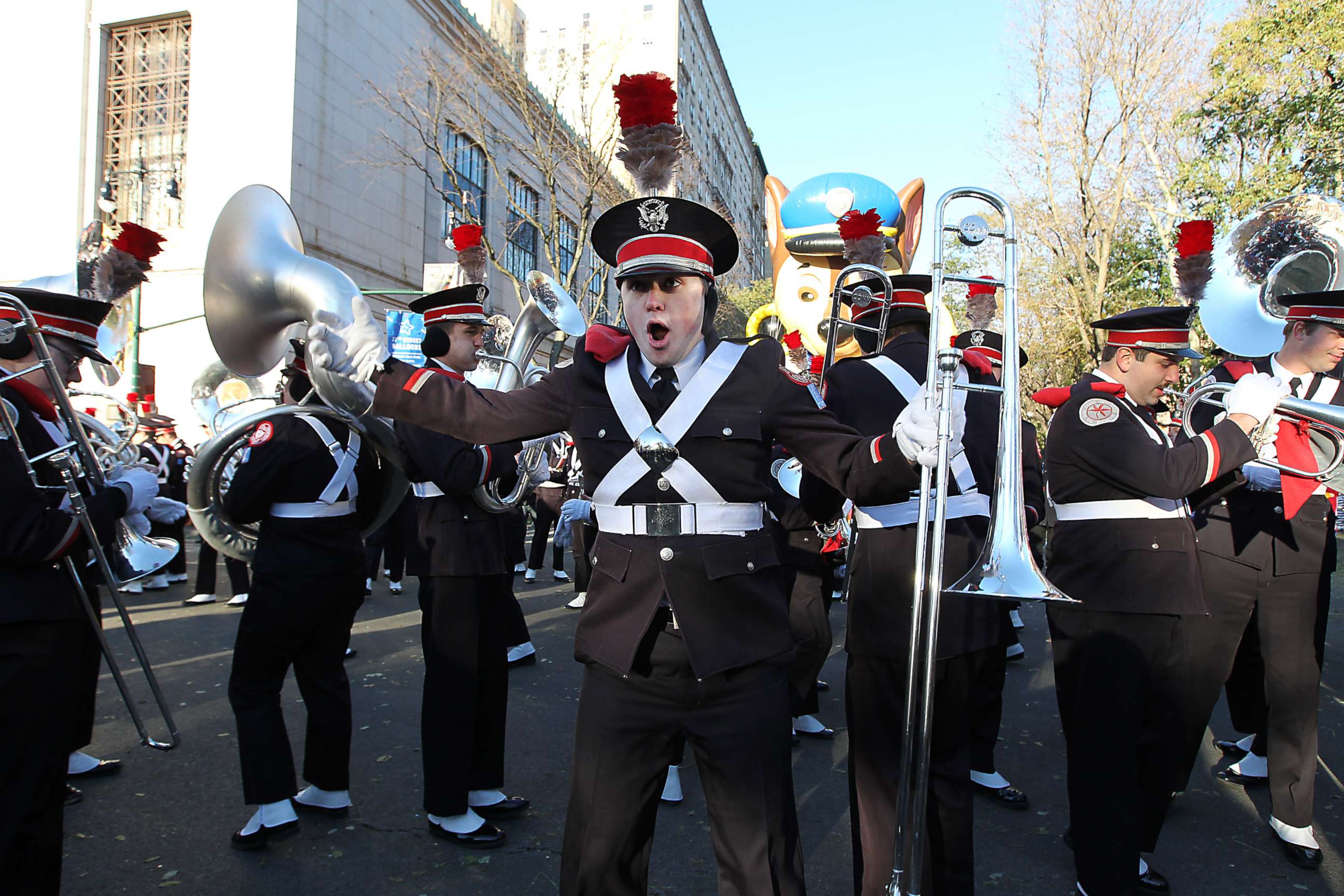 The 92nd Annual Macy's Thanksgiving Day Parade
People take part in the 92nd annual Macy's Thanksgiving Day Parade in New York, Nov. 22, 2018.
Boston may reach a new record cold for Thanksgiving -- a chilly 22 degrees.
The temperature in Buffalo, New York, dropped to 10 degrees Thursday morning -- the coldest Thanksgiving temperature ever recorded in the city.
Families also braved the freezing temperatures to enjoy Philadelphia's Thanksgiving parade.
Low temperature records for Nov. 22 were shattered in many parts of the Northeast Thursday, including:
-- Albany, New York: 8 degrees
-- Worcester, Massachusetts: 7 degrees
-- Montpelier, Vermont: 0 degrees
-- Saranac Lake, New York: minus 4 degrees
-- Watertown, New York: minus 6 degrees

The forecast
Temperatures overnight are expected to decline to the teens and single digits in the Northeast.
By Friday morning, wind chills will make it feel barely above 0 degrees in parts of New York, Pennsylvania, Vermont, New Hampshire and Maine.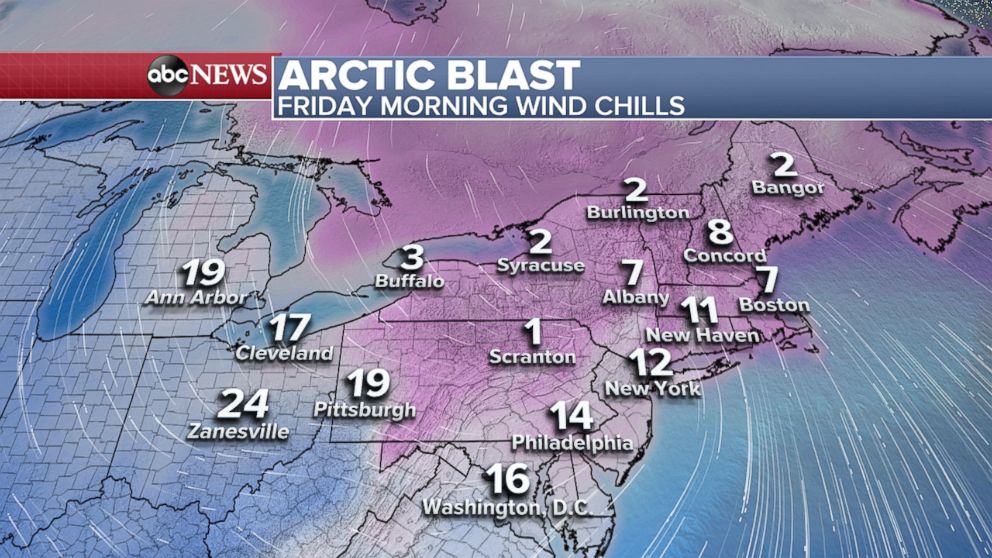 These cold conditions will be especially dangerous for shoppers waiting outside for early store openings on Friday. Highs will remain in the 20s and 30s throughout the day.
But there is relief in sight.
The Arctic air will be pushed offshore by an approaching weather system. This means warmer temperatures are in store for Saturday from Washington, D.C., to Boston.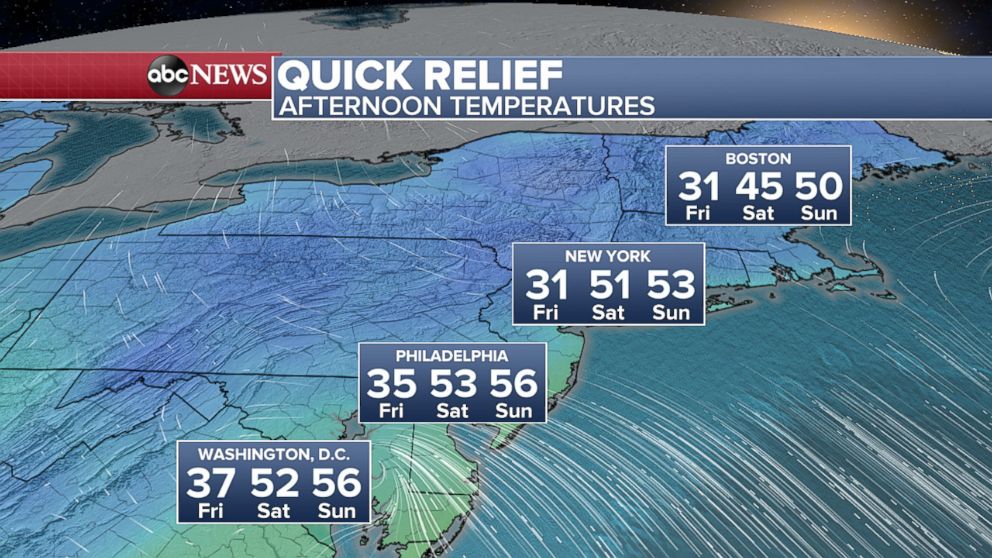 The same system that brings the jump in temperatures will usher in wet weather for the Northeast and Mid-Atlantic on Saturday night. Rain will dominate this system; however, sleet is possible in the higher elevations of the Appalachians.
Unsettled weather is headed to California and the Pacific Northwest Thursday afternoon through Friday. Heavy rain is possible in Northern California and southern Oregon, making for a soggy day of Black Friday shopping.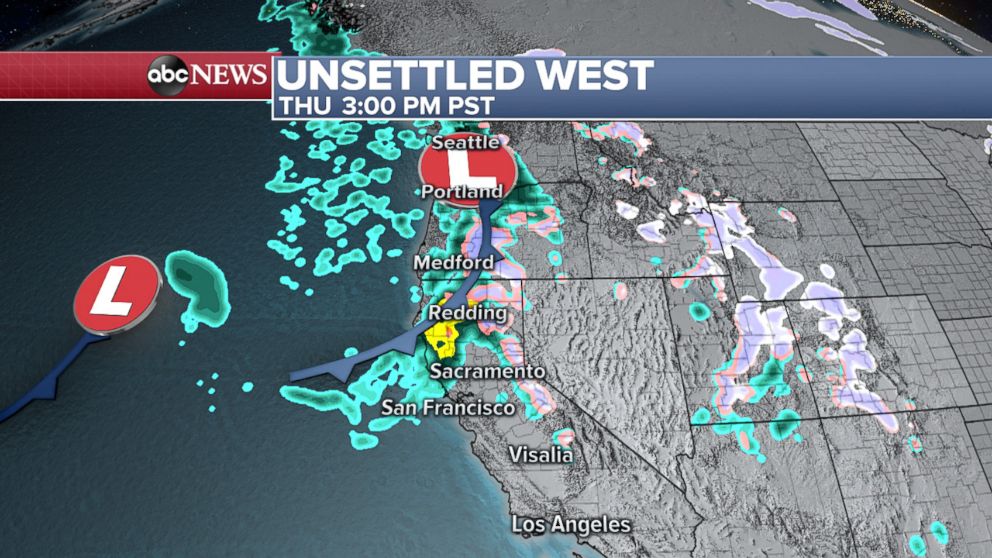 While rain is badly needed in parched Northern California, heavy showers may bring dangerous flash flooding and debris flow to towns devastated by the deadly Camp Fire. Flash flood watches are in effect from the Sacramento Valley to Mt. Shasta, California.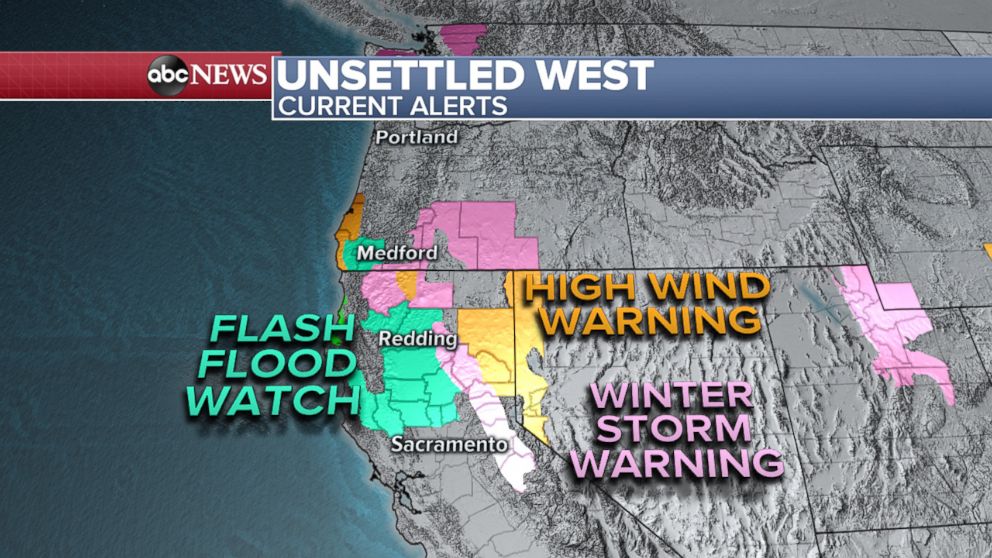 Meanwhile, heavy snow is headed to the mountains Thursday night into Friday.
Winds may also be dangerous -- gusts from 30 to 50 mph are forecast for the mountain regions with over 60 mph possible at the highest peaks. This could blow snow into roadways and knock down trees and power lines.