— -- The armed school resource officer who officials say did not enter the school during last week's mass shooting in Florida had received positive evaluations and feedback from his colleagues, according to his personnel file.
Deputy Scot Peterson began working at Florida's Broward Sheriff's Department in 1985 and completed multiple training programs, including a mandatory firearms training program and special tactical problems training program.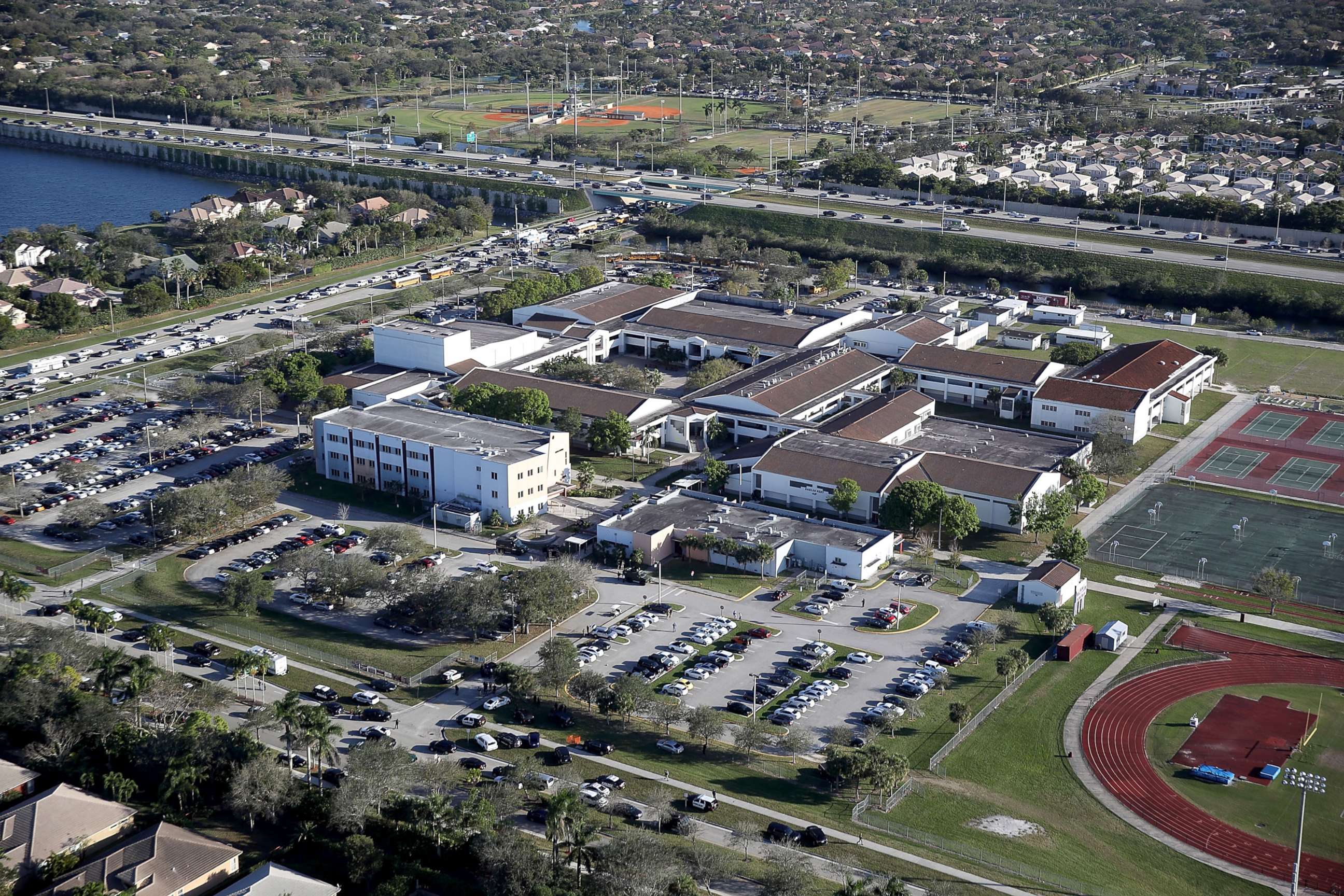 Peterson was named Parkland district employee of the month in May 2012 and was recognized as school resource officer of the year in 2014.
Peterson "takes pride in protecting the students, faculty and staff at his school. Deputy Peterson is dependable and reliable and handles issues that arise with tact and solid judgment," according to one evaluation.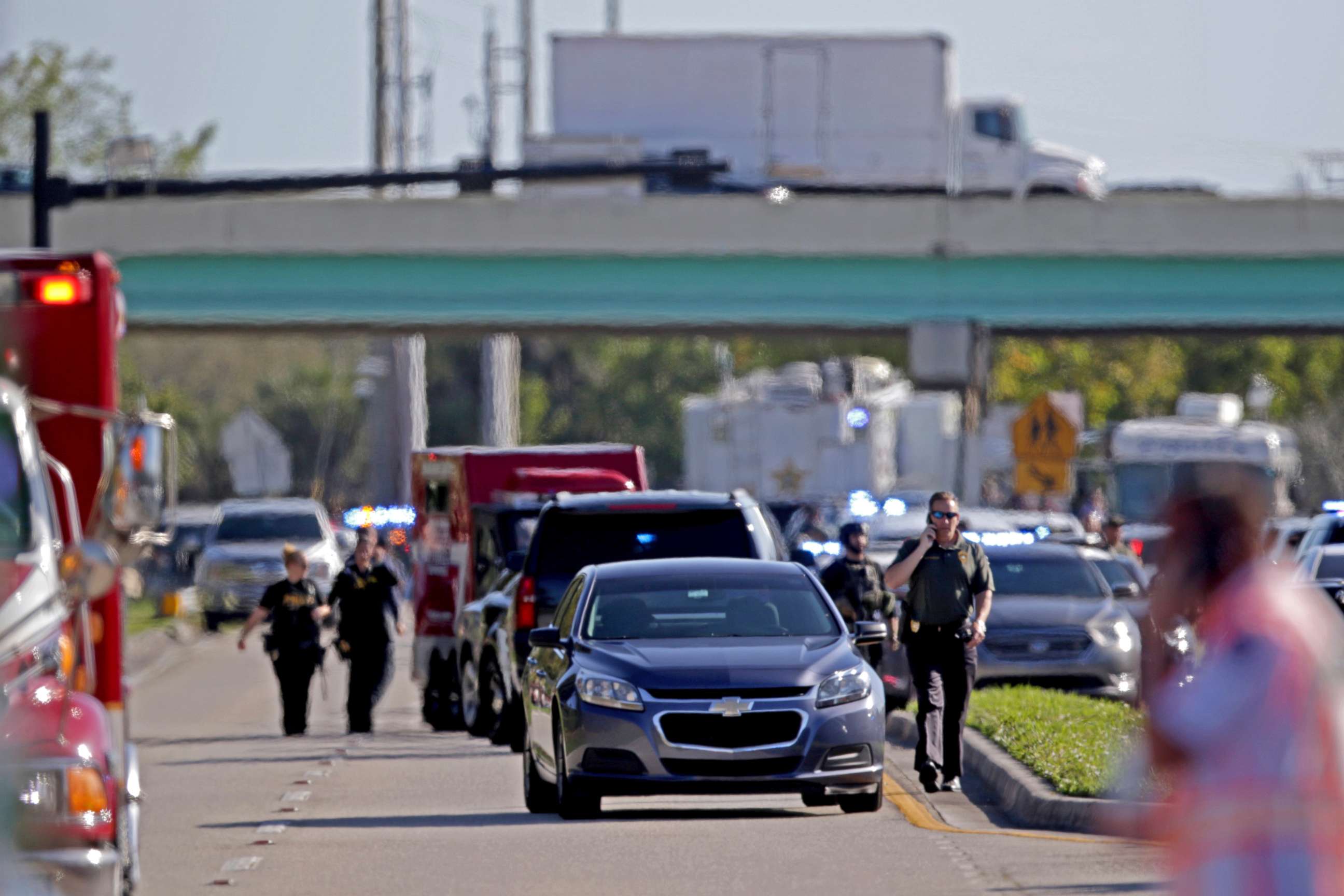 An internal memo dated March 2017 said, "Peterson is a positive influence on the students and they respect and appreciate his position."
The 2017 memo also shows Peterson was nominated for Parkland deputy of the year.
The Marjory Stoneman Douglas High School shooting and aftermath
On Feb. 14, 2018, a former student at the Marjory Stoneman Douglas High School in Parkland, Fla., entered the school and opened fire with an AR-15 style rifle, killing 17 students and staff and injuring 17 more in one of the deadliest school attacks in U.S. history.<br><br>Here, the school is pictured from the air after reports of the shooting on Feb. 14, 2018.
Seventeen people were fatally shot in the Valentine's Day massacre. The suspect allegedly fled after the shooting but was later apprehended.
A decision to suspend Peterson was made after reviewing video from the shooting and taking statements from witnesses and Peterson himself, Broward Sheriff Scott Israel announced Thursday. Since he met the requirements for retirement, Peterson opted to resign after he was told he was being suspended, Israel said.
Law enforcement officials who reviewed the video say Peterson arrived at the west side of Building 12, where most of the killing happened. He then took up a position but "never went in," officials said. The video has not been released publicly.
The video shows that Peterson remained outside the building for upward of four minutes during the shooting, which lasted about six minutes, Israel said. Aside from getting "on his radio," Peterson did "nothing" while standing outside the building, Israel said.
"He should have went in, addressed the killer, killed the killer," Israel said.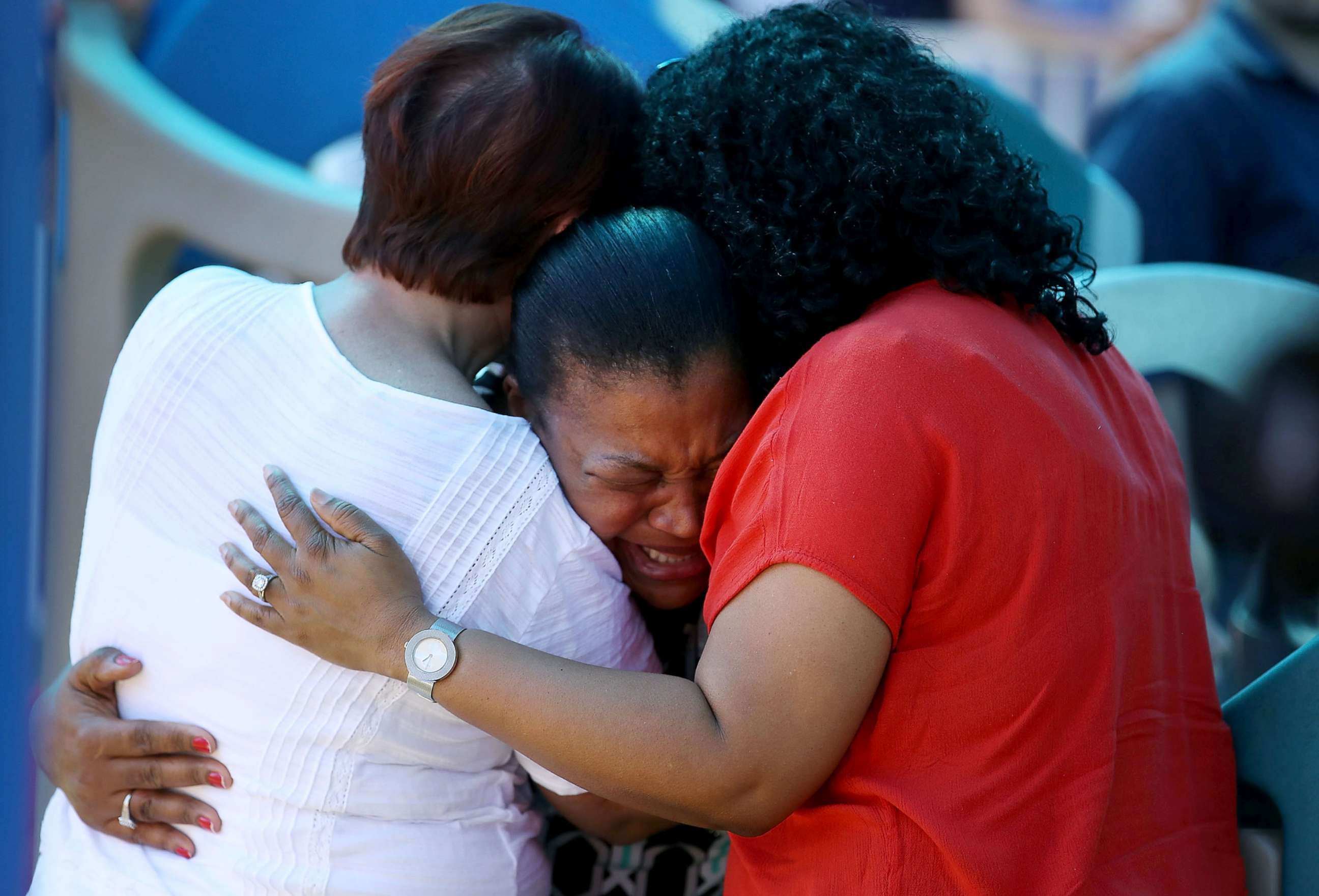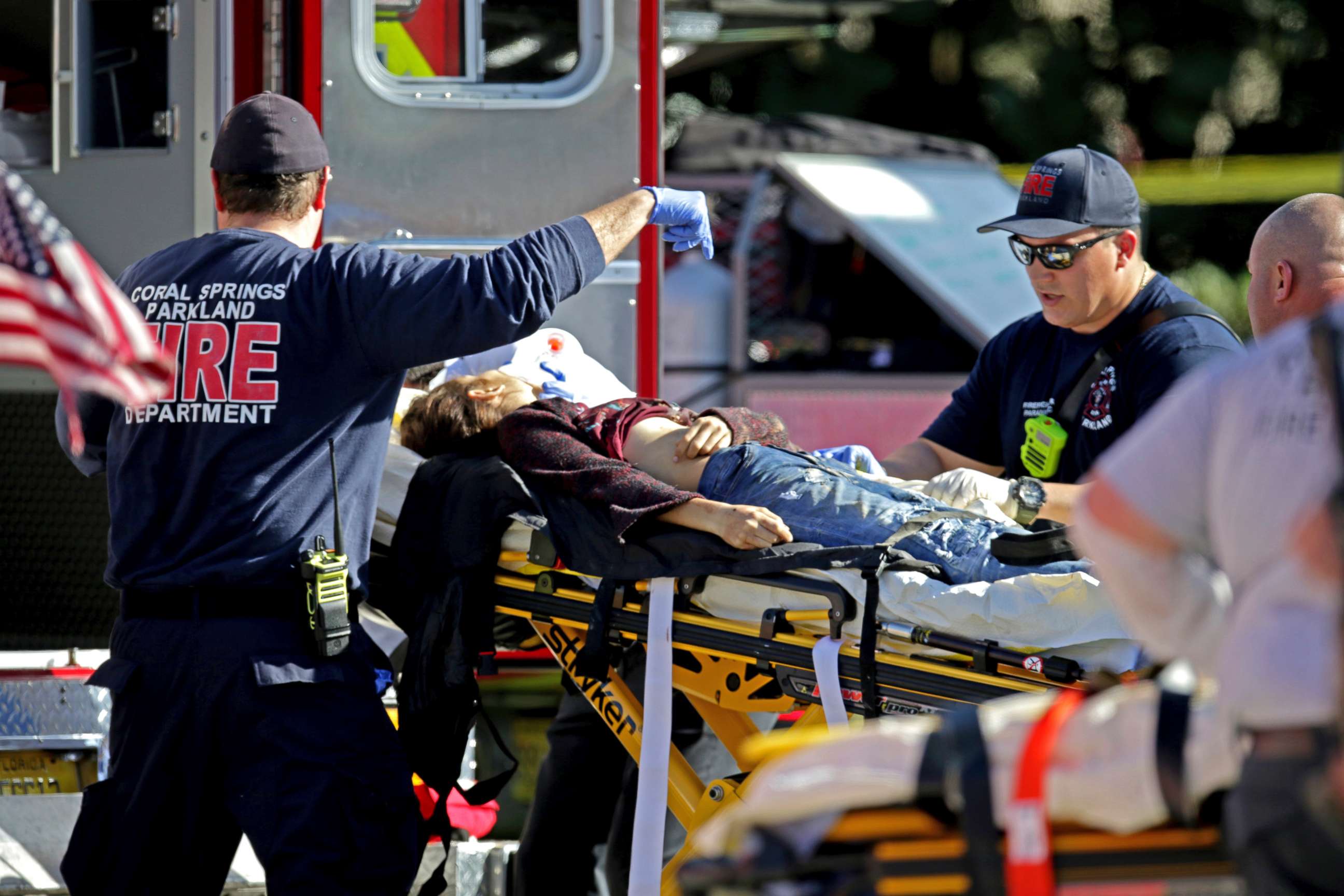 When asked by reporters to describe how the video made him feel, Israel responded, "sick to my stomach" and "devastated."
"It doesn't matter who went in first, it doesn't matter in what order you went in," he said. "What matters is that when we in law enforcement arrive at an active shooter, we go in and address the target and that's what should have been done."
It is still unclear why Peterson did not go after the shooter.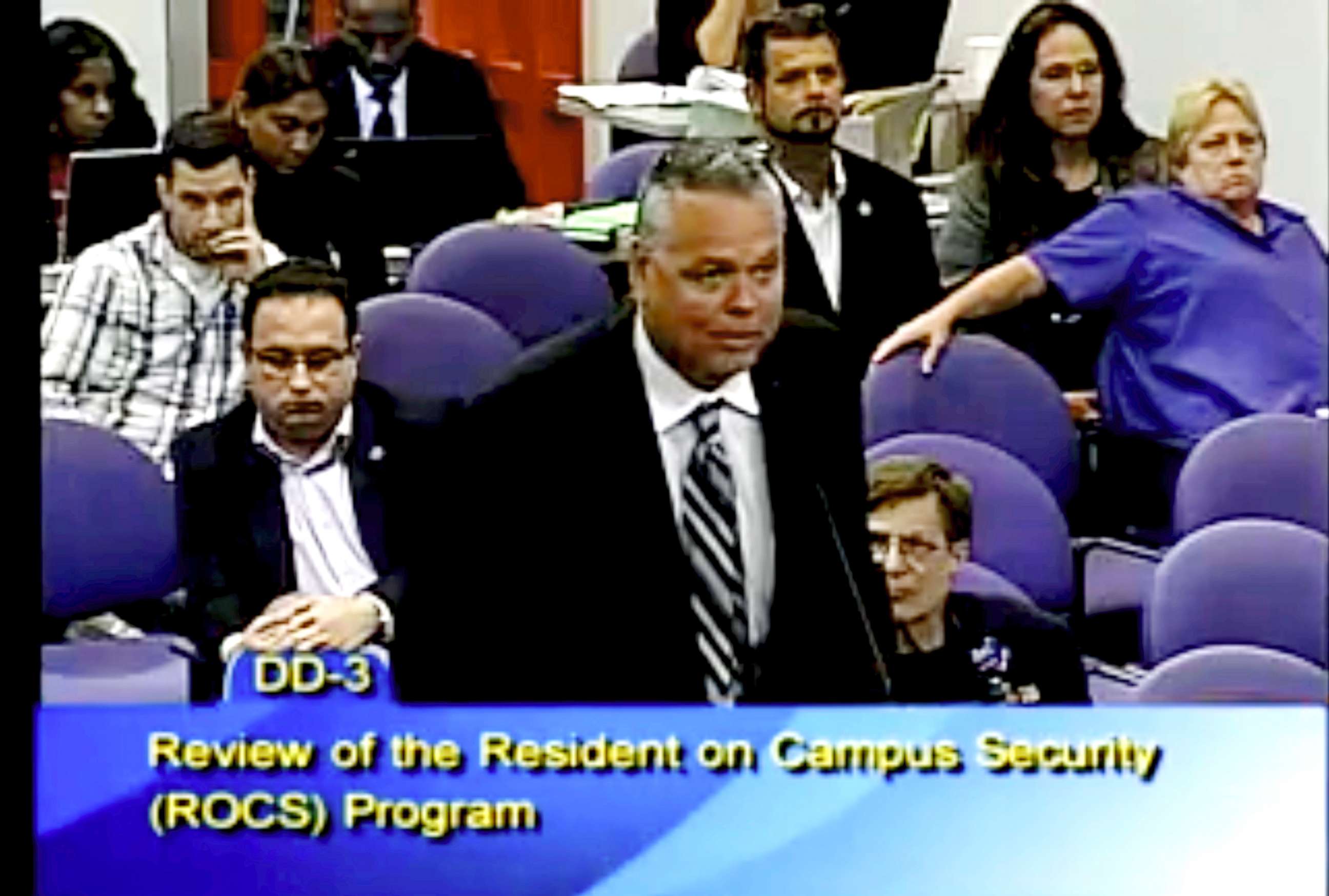 President Donald Trump today slammed Peterson for his response, saying, "When it came time to get in there and do something, he didn't have the courage or something happened."
"He certainly did a poor job," Trump said. "That's the case where somebody was outside. They're trained, they didn't react properly under pressure or they were a coward. It was a real shock to the police department."
Broward Schools Superintendent Robert Runcie said at a news conference today that Peterson's actions were "outrageous" and "inexcusable," adding, "I'll leave it at that. I have no words."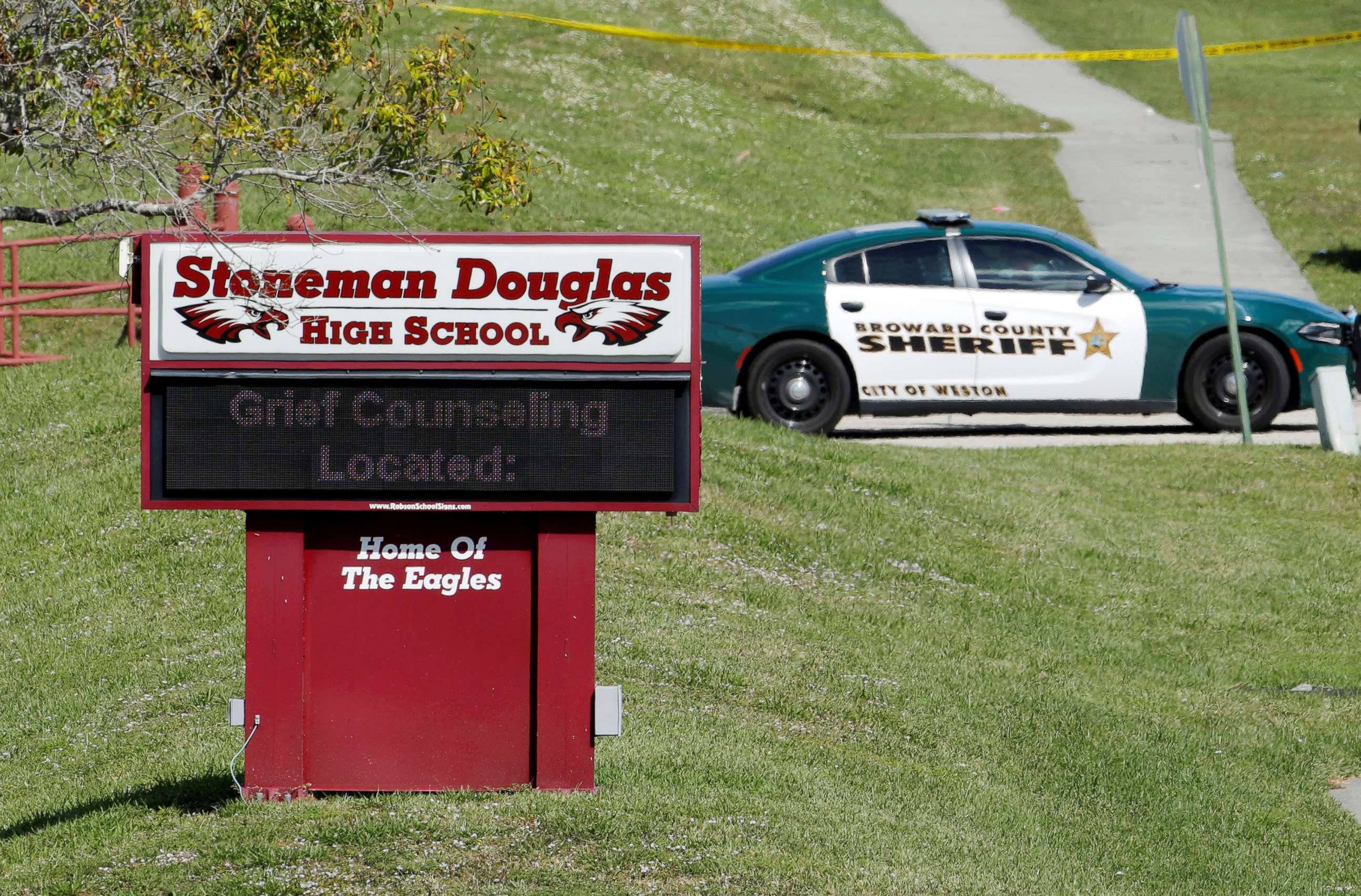 When asked about Peterson's praise in the past, he responded, "I don't care about the past. Just care about the actions that he took that day."
Runcie said there was nothing inhibiting Peterson from entering the school.
"I wish he had the same kind of courage that our teachers have," Runcie said.
Jeff Bell, the president of Broward Sheriff's Office Deputies Association, told ABC News that Peterson "did do a good job in terms of calling the exact location and getting units out there."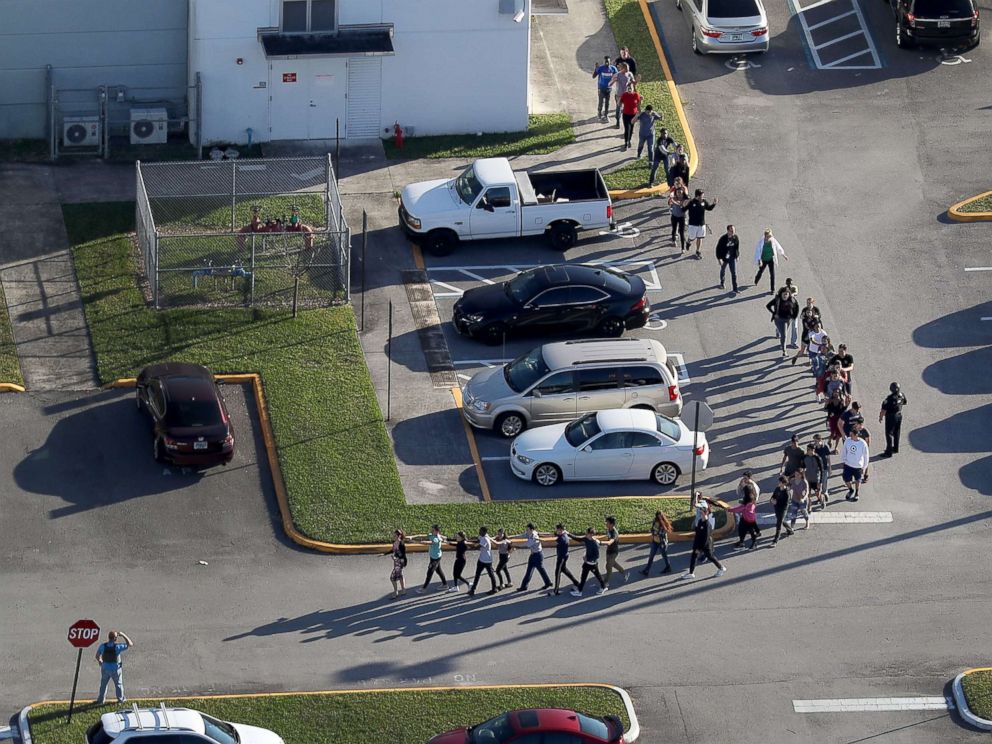 Teacher Jim Gard told ABC News he is "completely and totally disgusted" that Peterson allegedly stayed outside the building, calling it "beyond comprehensible."
Recent graduate Megan Leahy told ABC News, "You're a police officer -- your number one job is to protect. And to hear he didn't go in the school, that's your job -- that's what you signed up for."
"Mr. [Christopher] Hixon did, and Coach [Aaron] Feis," she said, referring to two staff members who were killed. "They went in. They protected us. ... Tried."
But recent graduate Zachary Knecht added, "You never know what's going through someone's mind ... I don't know if I can say what he was thinking."
ABC News has reached out to Peterson for comment.
ABC News' Victor Oquendo, Julia Jacobo and Scott Withers contributed to this report.