Gloria Bates and her husband Michael received a call on Thursday from the FBI -- a call they've been waiting on for over 21 years.
"We just want to let you know that we've made an arrest in your daughter's case, Private First-Class Amanda Gonzales," Gloria Bates told ABC News, recalling the conversation she had with an FBI agent.
Gonzales is Michael's stepdaughter who he helped raise since she was 4 years old.
The Department of Justice said Shannon L. Wilkerson, a former member of the armed forces who was discharged from active duty in 2004, was arrested on Thursday. He is accused of murdering 19-year-old Gonzales when she was stationed at a former U.S. Army base in Hanau, Germany, in 2001. Gonzales was working as a cook on the base. When she did not report for work, soldiers broke down the door to her barracks and found her body.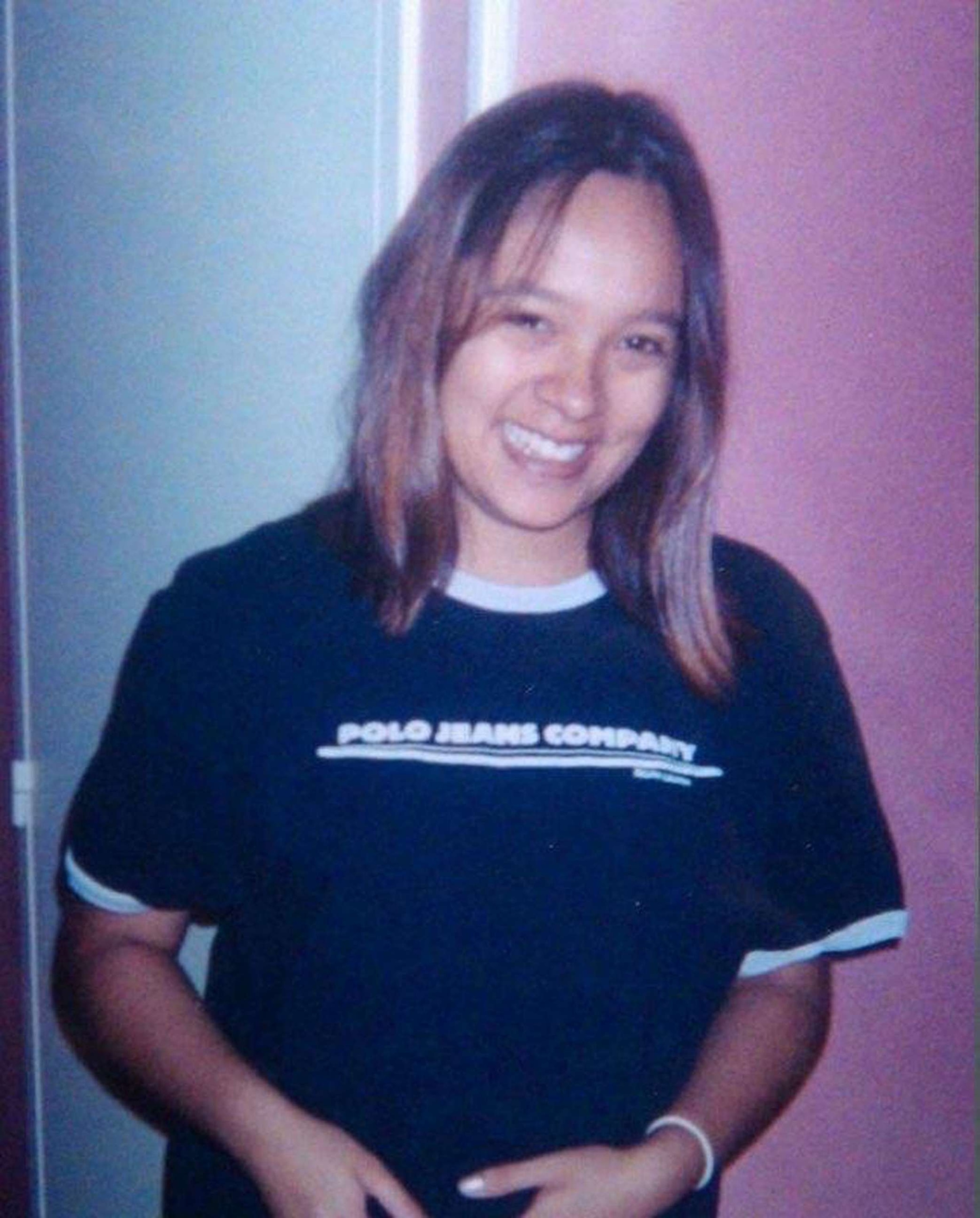 Her death was ruled a homicide by asphyxiation. She was four months pregnant, according to the FBI.
Even as the cold case dragged on for over two decades, Gloria Bates never stopped believing the killer would be caught. She and her husband spent years writing to lawmakers and shows like "Dr. Phil" and "America's Most Wanted." Gloria Bates would visit Gonzales' grave, telling her: "I have not given up."
She last visited the cemetery and replaced the flag on Gonzales' gravesite six days before news of the arrest came. "I'm still here and I'm gonna still be here to finish this for you," Gloria Bates would tell her daughter.
Messages of support for Gonzales' family have come in from all over the country, Michael Bates said, including from former soldiers who served with Gonzales.
The Bates say investigators told them Wilkerson attended a memorial for Gonzales at the Army base in Germany following her death.
Court documents show Wilkerson has pleaded not guilty to first-degree murder. If convicted, he could face life behind bars.
The attorney's office representing Wilkerson declined to comment to ABC News, but said he's expected to appear at his detention hearing on March 3 in the northern district of Florida.
The FBI did not immediately return ABC News' request for comment.
Amanda grew up in Madisonville, Texas, and had many friends, her family said. In high school she had a reputation for being caring and sticking up for her fellow classmates if they were bullied.
"She was their mother hen," Gloria Bates said.
In 2000, she surprised her family by showing up at their home with a recruiter to tell them the was joining the Army. She planned to use her G.I. Bill to pay for college and become a physical therapist for children.
That same reputation of caring for others earned her the nickname "firecracker" when she joined the military. "If she saw someone being mistreated, she would step in between and just go off," Gloria Bates said.
A few years ago, another homicide case involving a female service member caught the Bates' attention.
Vanessa Guillen, 20, was a Fort Hood Army specialist who went missing in April 2020. Her remains were found two months later near the Leon River in Benton, Texas. Investigators believe Aaron Robinson, a fellow soldier, bludgeoned Guillen to death and worked with his girlfriend Cecily Aguilar to dismember and dispose of her body.
Robinson died by suicide when confronted by police. Aguilar later pleaded guilty to multiple federal charges. Before Guillen was killed, her family said she told them she was being harassed by a superior. Her murder sparked nationwide calls for reform within the Army.
For Amanda's family, the similarities were overwhelming. Michael Bates said both were around the same age, were Hispanic and had claimed to have been harassed or bullied by male soldiers in their unit.
"When I saw her on TV, I told Mike that's her, that's Amanda," Gloria Bates said.
Guillen's mother reached out to Gloria and they leaned on each other for support.
"I told her don't give up, keep going, you've got to be a voice," Gloria Bates said. "Keep your head up, we're going to do this. You've got justice for your daughter, if you can do it, I know we're going to do it."
Michael Bates said he hopes the tragedies their families have suffered can improve the conditions for female soldiers.
Gonzales' biological father died in 2021 before he could see an arrest in his daughter's case. Gonzales' cousin, DeAnn Lucio, told ABC News he was eager to be with his daughter.
"I know … that they are together, and they are rejoicing in heaven because more than anything he wanted to be with her," she said.