Police are searching for a woman who allegedly left a newborn baby lying in the middle of a rural California road in frigid temperatures.
The Madera County Sheriff's Office in central California said a newspaper delivery person found the newborn baby girl early Monday morning, lying "on the center line of a roadway" with her umbilical cord still attached.
The newspaper carrier said he took the baby into his vehicle to keep the child warm and dialed 911 immediately.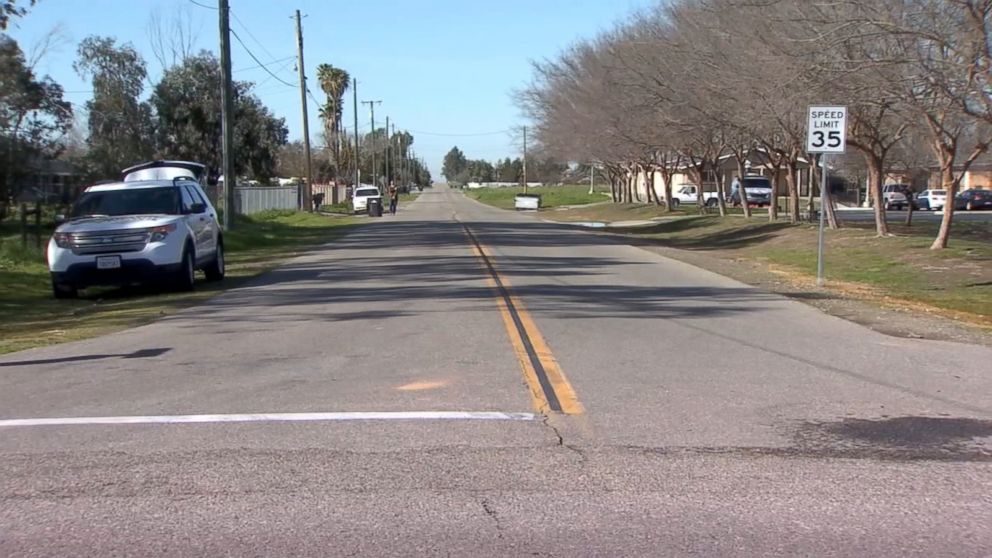 "It's very fortunate that the child was discovered by the newspaper delivery person before she was seriously injured or even possibly killed," Madera County Undersheriff Tyson Pogue said at a press conference Monday night.
The baby was wrapped in a blanket and wearing a one-piece flannel pajama set, Pogue said. She was transported to a local hospital and was said to be in good condition.
Authorities estimated the baby was on the road for a matter of minutes.
A witness said he encountered a woman with a baby near the scene, just minutes before the infant was found.
He said the woman approached him with the infant in her arms and begged him to take the child.
"He was approached by a female driving a white, smaller SUV. This female got out of her car, asked the man if he could help her and asked him to take her child," Pogue said. "The man directed her to the fire station and the Valley Children's Hospital down the street and suggested she take the baby there."
The witness described the suspect as a Hispanic woman in her early 20s, who was driving a smaller white SUV, Pogue said. The suspect could face felony charges of child endangerment and possibly attempted murder, he said.
Pogue said the baby was "cold" when she was rescued, but she's expected to recover.
"Luckily, she was discovered early enough that she'll make a full recovery," Pogue. "We'd like to remind everyone that there are many safe surrender sites that will allow someone to surrender a newborn child without any questions asked."
He said anyone with information about a potential suspect should contact the Madera County Sheriff's Office immediately.