Former President George H.W. Bush wasn't necessarily known for his fashion sense while in office, but that changed later in life.
The 41st president, who died Friday, made his affinity for fun socks known in the past several years, choosing bold patterns and bright colors to liven up his suits or chinos.
Since he started using a wheelchair in his later years, the former president's ankles were in clearer view at public events.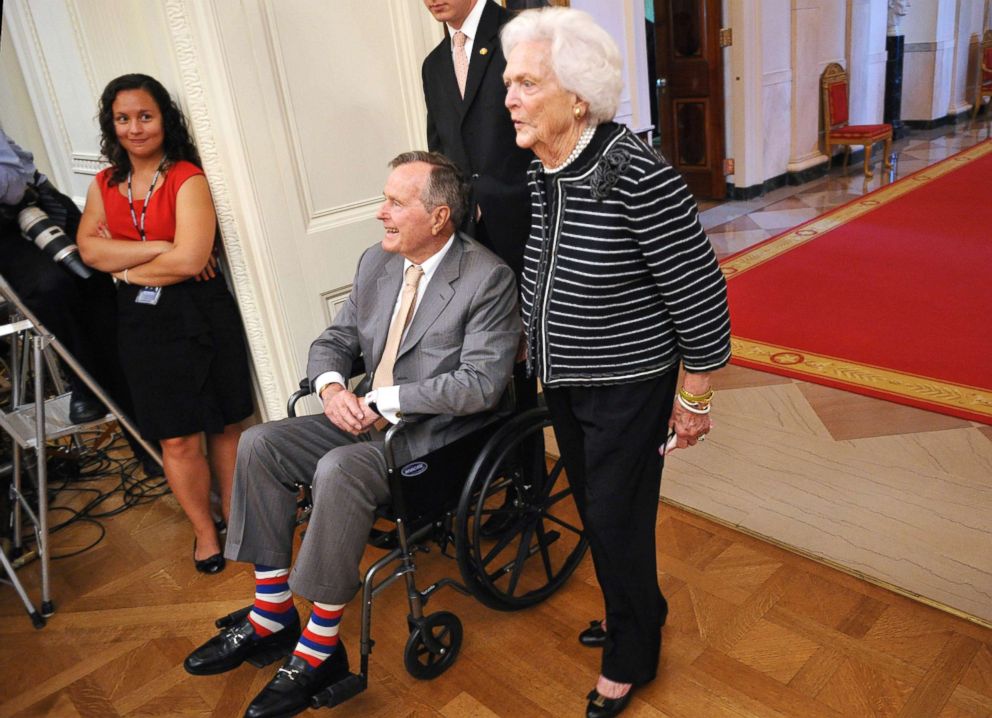 "I like a colorful sock. I'm a sock man," he told his granddaughter Jenna Bush Hager during a 2012 Today Show segment.
His socks became a talking point among his visitors, including fellow former President Bill Clinton when the Democrat visited the Republican in June.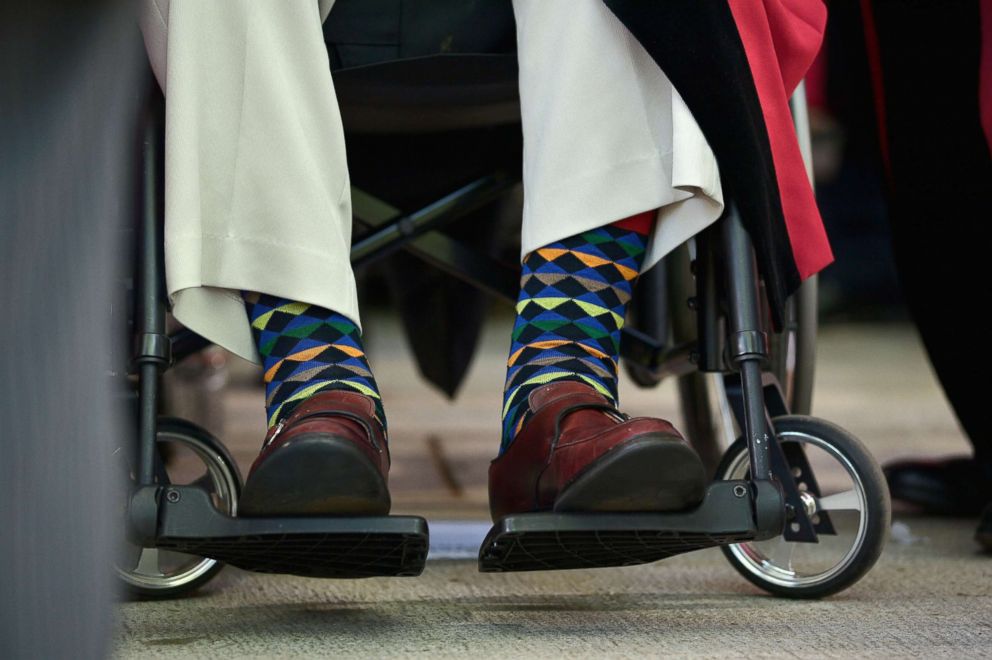 Bush tweeted a picture showing that he wore a pair of socks with Clinton's face on them when his successor visited him.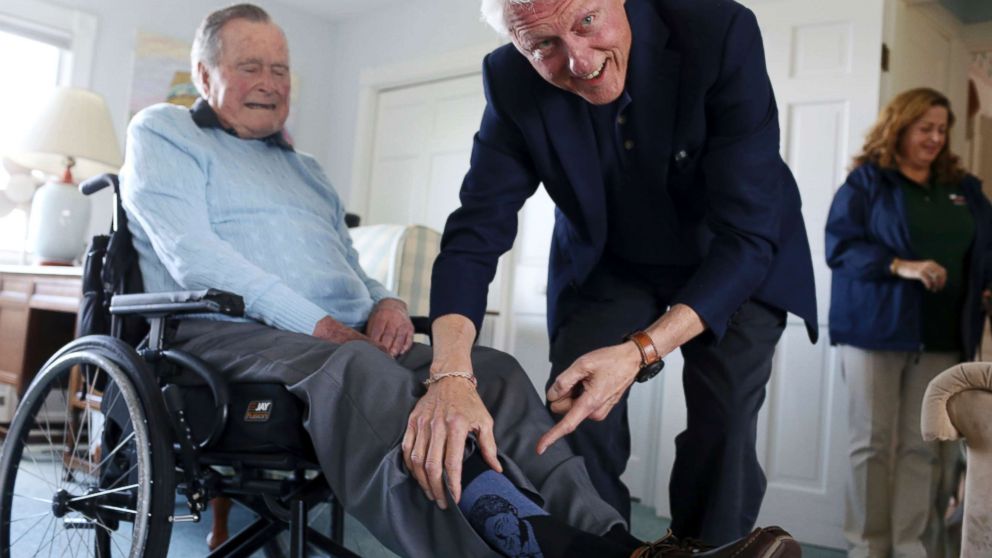 "Special visit today with a great friend -- and now, a best-selling author. Luckily I had a freshly laundered pair of @BillClinton socks to mark the occasion," the tweet read.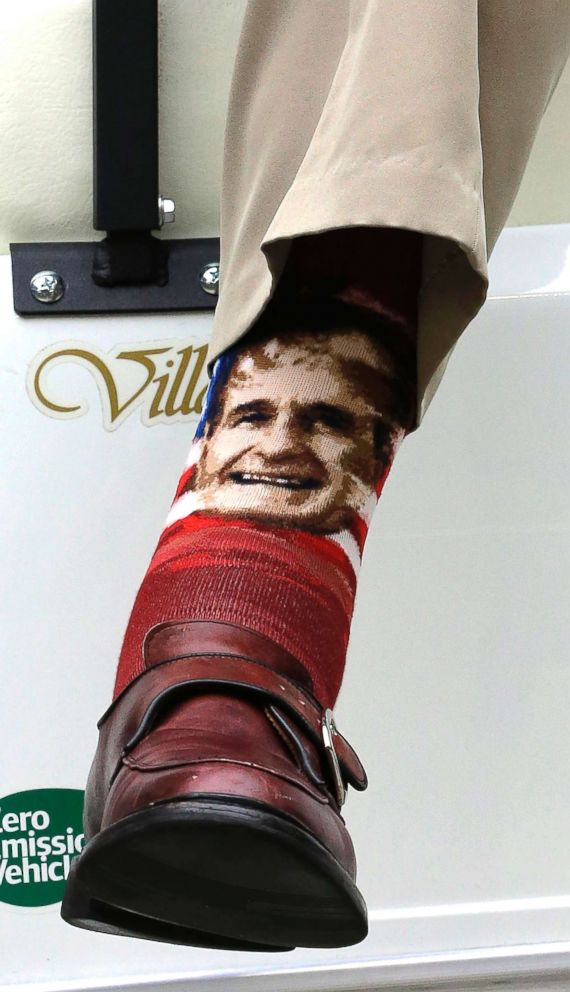 His love of socks also led to some forged connections, including one with an entrepreneur with Down syndrome who started his own sock company.
John Cronin, the co-founder of John's Crazy Socks, sent Bush a box of socks, and in March the former president tweeted out that he was wearing a pair to support World Down Syndrome Day.
That's not the only time that Bush turned to Cronin for some ankle wear.
In April, after his wife Barbara died, Bush reportedly contacted John's Crazy Socks to see if they had any socks he could wear to her funeral.
Cronin told ABC station WABC that he sent him several pairs to choose from, including a pair that had stacks of books. Those were the ones Bush chose, and the proceeds from the socks went to the Barbara Bush Foundation for Family Literacy.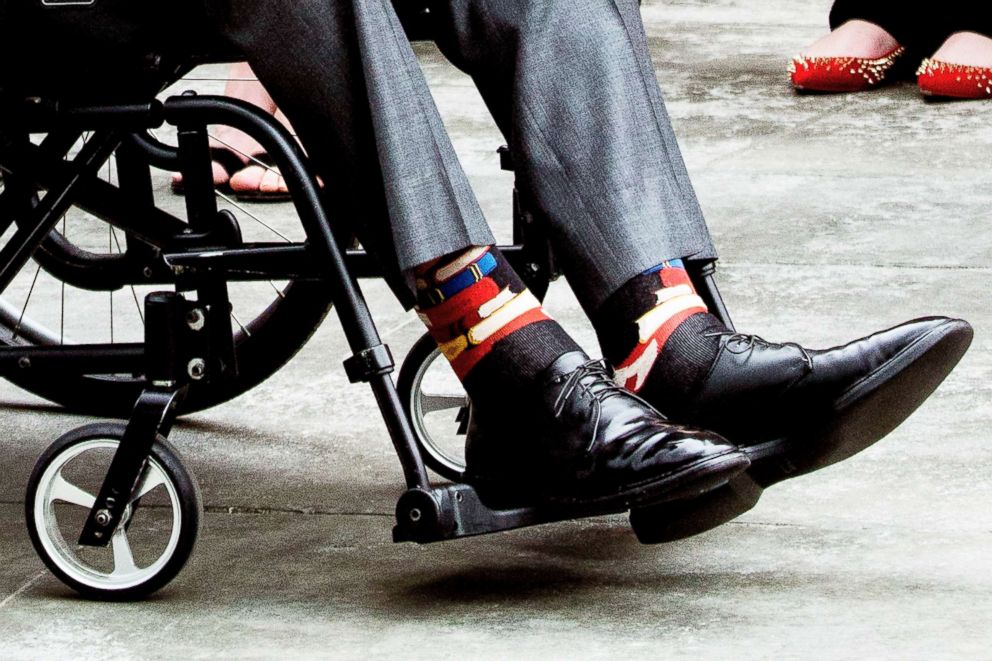 He'll be continuing the tradition of sending a message with his socks on his final journey, too.
Bush's longtime spokesperson Jim McGrath tweeted out a picture Monday showing the socks that Bush will be wearing when laid to rest, which show planes flying in formation.
"The 41st President will be carried to his final rest wearing socks that pay tribute to his lifetime of service, starting as an 18 year-old naval aviator in war. That legacy is now being carried, in part, by the brave, selfless men and women aboard @CVN77_GHWB. #Remembering41" McGrath tweeted, tagging the aircraft carrier named in the former president's honor.