Baltimore police officer Arthur Williams, seen on video repeatedly punching a civilian, has been charged with first and second-degree assault, as well as misconduct of an officer, for the Aug. 11 incident, Baltimore State Attorney Marilyn Mosby announced at a press conference Tuesday.
"It is important that the community knows there is one standard of justice, no matter your sex, race religion, or occupation," Mosby said in a statement. "Police officers are sworn to protect and serve and when that oath is taken for granted and an abuse of that power is evident, we will hold them accountable to the fullest extent of the law. This is an integral part to rebuilding trust in our criminal justice system."
Williams resigned from the police department on Sunday.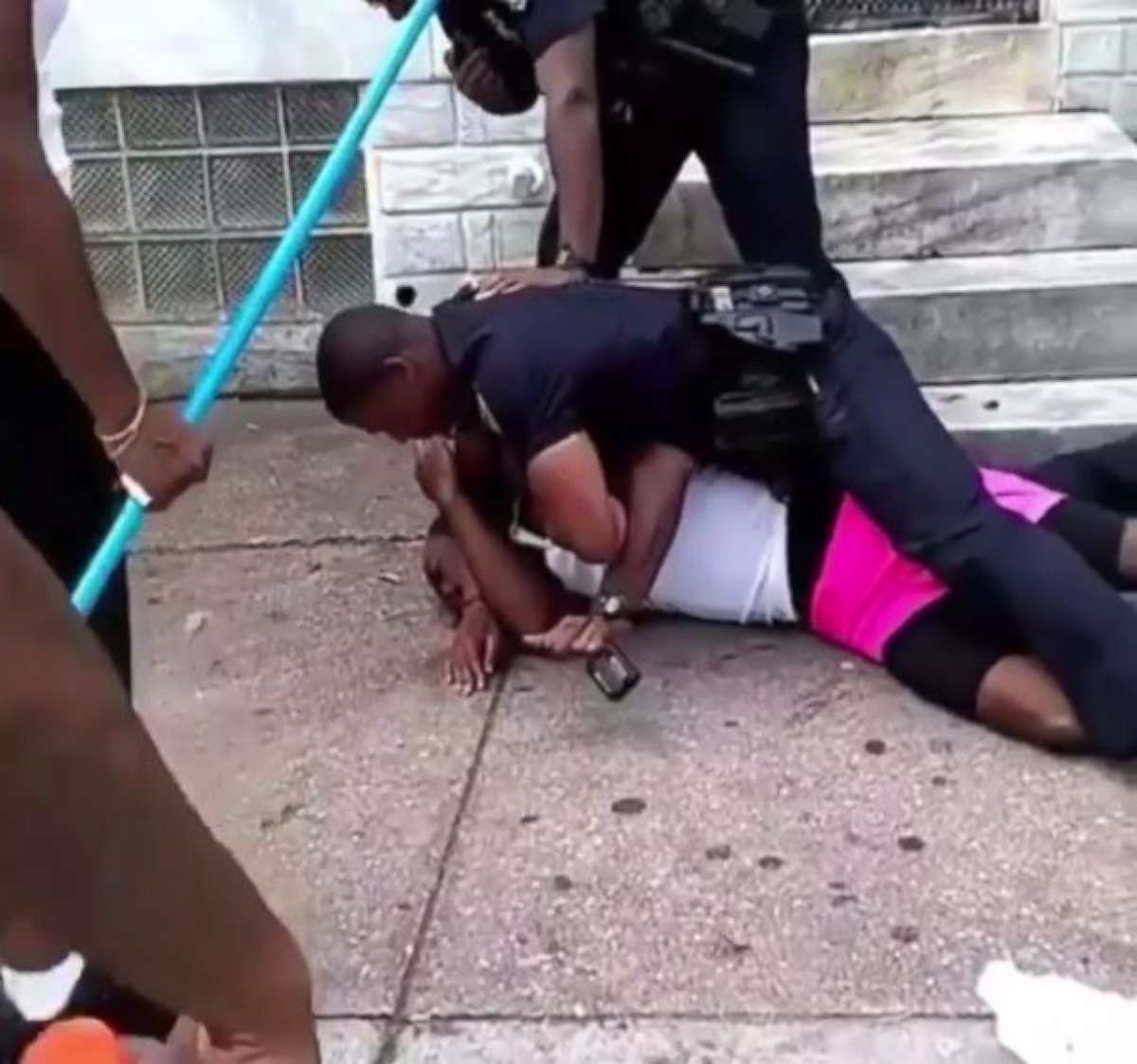 The former officer graduated from the police academy last year and joined the department in April, Baltimore Interim Police Commissioner Gary Tuggle said on Monday.
The man who was attacked in the video has been identified as 26-year-old Dashawn McGrier.
"It seems like this officer had just decided that Dashawn was going to be his punching bag," Baltimore attorney Warren Brown, who represents McGrier, said Monday. "This was a brutal attack that was degrading and demeaning to my client, to that community and to the police department."
McGrier suffered a fractured jaw and injuries to his nose, ribs and eye socket, and he was expected to be released from the hospital on Monday, according to Brown.
In the video, McGrier can be heard saying "So what? Don't touch me," and Williams immediately starts throwing punches at the suspect, who did not fight back. Then, Williams tackled McGrier onto a stoop and kneed him while continuing to punch him.
The second officer shown in the video, whose name hasn't been released, was placed on "administrative duties," according to the police department.
McGrier was approached by Williams and the other officer as they were working on a crime-suppression initiative, and asked to provide identification, according to police. However, the situation "escalated" when he refused to show ID to the officers, police said.
McGrier was arrested, but he wasn't charged with a crime.
ABC News' Bill Hutchinson and Mark Osborne contributed to this report.