When Sarah Sellers crossed the finish line at the 2018 Boston Marathon, it was clear the 26-year-old Arizonan had no idea what she'd accomplished.
"If you'd asked me, I would have said hopefully top 10," she told "Nightline." "It wasn't until I asked the officials and they repeated over and over that I was second, I was like, is this some crazy dream!"
Three months after her surprising performance in Boston, Sellers, a full-time nurse anesthetist in Tucson, is being recognized with an honorary ESPY for her achievement. She has set bigger goals for herself -- to qualify and compete in the 2020 Olympics in Tokyo.
"I think it's become more of a reality that I do belong up there, and it's going to take a ton of work to consistently compete at a high level," she said.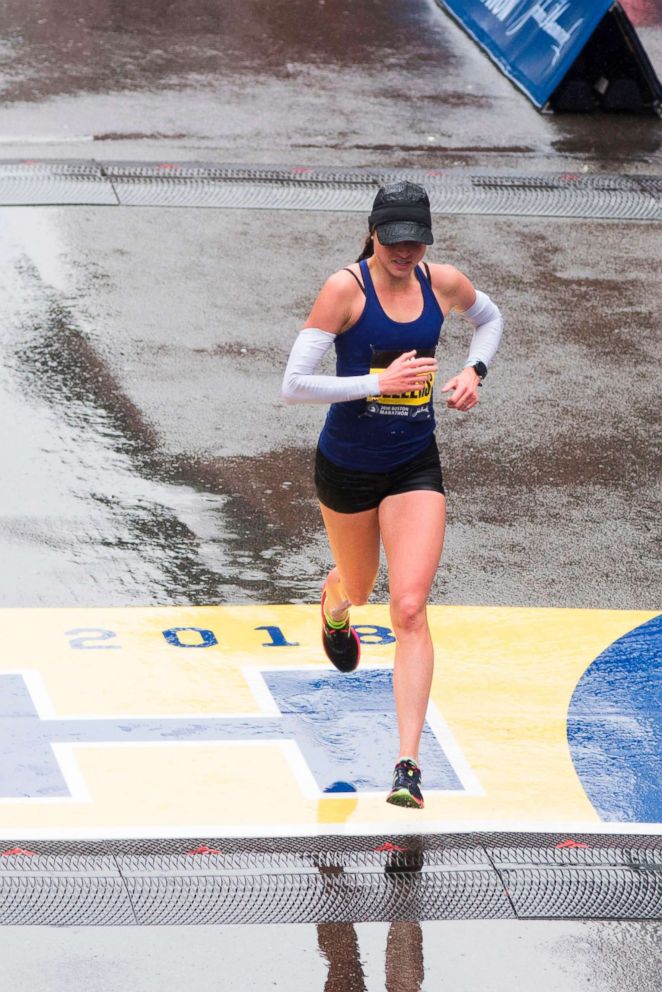 A high school and collegiate superstar, Sellers started running in middle school but was forced away from the track for several years after suffering a severe stress fracture in college.
"My junior year, I think, it was the third best time in the country among collegiate women for the 10K on the track. So I was competing at a high level, and then to have, what I thought was a career ending injury ... I never thought at that point that I would get back to competing at a high level again," she said.
Virtually unknown heading into Boston, she was ranked 42nd out of the top 50 women.
"I thought a pretty awesome goal would be top 15 -- 15th place is the last place that gets prize money in Boston. So I thought it would be cool bragging rights to say I won prize money at Boston," she said.
Soon after the race began, Sellers was passing her idols.
"It was really crazy," she said. "Even during the race some of the ones that I passed, I never envisioned myself in that position. It was honestly equivalent to walking outside and seeing a dinosaur --that unreal! During the race I kept having to remind myself [that] I'm feeling the wind and the rain, I'm feeling discomfort so it must be real."
Sellers said that her job has given her a lot of perspective on running and life in general.
"When I had a bad performance it was like one of the worst things I'd experienced. And now being a nurse anesthetist, I see what patients and families go through every day. And it really just gives a lot of meaning and perspective to realize that I love the sport, but there's a lot bigger things out there and just competing is a privilege."
The Walt Disney Company is the parent company of ABC News and ESPN.