— -- At least three major Ponzi schemes are currently scamming American investors, according to Harry Markopolos, the man whose warnings about the Bernard Madoff Ponzi scheme were ignored by the Securities Exchange Commission (SEC).
"I'm working on three multi-billion dollar Ponzi schemes today," Markopolos told ABC News, including one that he says will be bigger than Madoff's. "You can't stop them."
Markopolos, who declined to identify the names of the scams until he provides the information to government investigators, now runs his own private financial fraud detection business and continues to work as an adviser for federal law enforcement agencies.
"Everybody wants to believe in the holy grail of finance, risk-free returns, and they keep investing in Ponzi schemes," he said.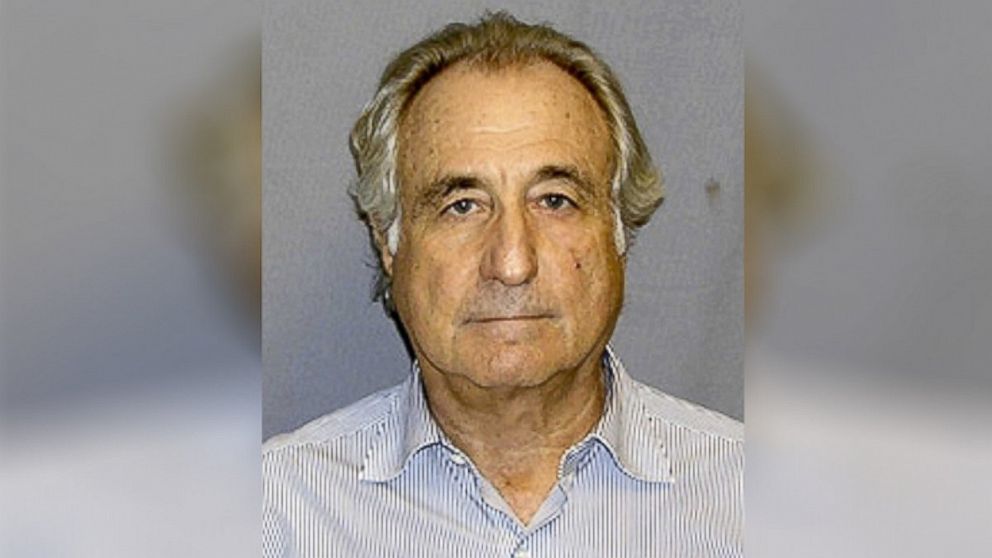 Markopolos first submitted evidence he had developed as a financial analyst for a Boston investment firm to the SEC in May 2000, eight years before the Madoff fraud was revealed, but the government agency "never actually conducted a Ponzi scheme examination or investigation of Madoff," according to the Inspector General for the SEC.
On the day of the Madoff arrest, Markopolos said he felt no joy.
"There was no joy in this case ever," he said. "It'd be impossible, given what happened to the victims and given how many lives were destroyed."
"I think the only happy moment was being able to testify before Congress on how woeful the SEC's budget was, their lack of training, the lack of proper staffing," he said.
SEC Chairman Mary Jo White declined to be interviewed for this report. Instead, the SEC provided a statement saying, "Significant reforms have been made to reduce the chance that such frauds could go undetected in the future, including stepped up surveillance, new safeguards for investor assets, increased use of industry experts and establishment of an enhanced whistleblower program. The SEC aggressively pursues Ponzi schemes and similar misconduct."
The SEC said in the last six years it has brought more than 600 enforcement actions involving Ponzi schemes and other frauds against more than 2,000 individuals and companies.
After Madoff, the second biggest Ponzi scheme uncovered by the SEC and the FBI was run by a one-time fitness club salesman, Allen Stanford, convicted of bilking more than 20,000 investors out of $7 billion. Stanford is serving a 110 year prison sentence.
Despite speculation at the time that someone inside the SEC was being paid off by Madoff, Markopolos said he saw no evidence of that, nor did the Inspector General.
"I have never though that the SEC was corrupt. I didn't think they had people that were smart enough to be crooked," Markopolos said.
Madoff and his associates took full advantage of the SEC ineptitude, according to Keith Kelly, the now-retired FBI case agent in the Madoff investigation.
At one point, Madoff's right-hand man Frank DiPascali described to Kelly how he and Madoff found the SEC investigators had left their briefcases in a Madoff conference room overnight.
"Bernie and Frank go down to the conference room, open it up, look in the SEC's briefcases and they read the questions they are about to be asked the next day," Kelly recounted.
He said DiPascali and Madoff had plenty of time to print up new documents to satisfy the SEC's questions. The only problem was the documents came off the printer warm to the touch.
"So they had to put it in the refrigerator to cool it off and then they passed it among themselves to give it a wear and tear look," Kelly said.
An investigation by the SEC Inspector General found "that despite three examinations and two investigations being conducted, a thorough and competent investigation or examination was never performed."
Madoff's spin was never challenged by the SEC investigators, the Inspector General found.
"When Madoff provided evasive or contradictory answers to important questions in testimony, they simply accepted as plausible his explanations," the Inspector General wrote.
And most damning, was the failure of the SEC staff to make a single phone call to confirm that the shares of stock Madoff claimed he had bought actually existed.
"Had any of these efforts been fully executed, they would have led to Madoff's Ponzi scheme being uncovered," the Inspector General concluded.
CORRECTION: The original version of this report identified Mary Schapiro as the SEC Chairman. She is now a former SEC Chairman. Mary Jo White currently holds that position.