A sentencing hearing for comedian Bill Cosby began Monday as women who said he drugged and physically took advantage of them, including one whom he was convicted of sexually assaulting, filled a Pennsylvania courtroom to watch the first major-celebrity punishment in the #MeToo era.
Andrea Constand, the primary accuser who testified at both of Cosby's trials, including the one that ended in a mistrial last year, addressed the packed Norristown courtroom Monday afternoon, speaking to Judge Steven O'Neill and barely glancing at Cosby, seated at the defense table.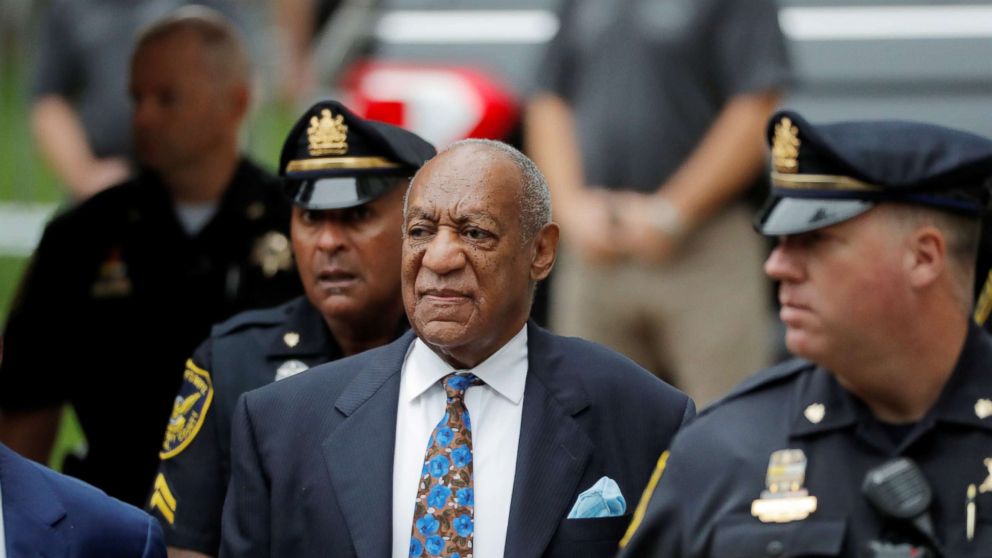 In a two-minute victim-impact statement, Constand told O'Neill that she wants "justice as the court sees fit."
Constand's parents, Gianna and Andrew Constand, and her sister, Diane Parsons, also spoke in court, describing to O'Neill of the anguish and depression Andrea Constand endured after being assaulted by Cosby and having her character smeared by the comedian's lawyers over the course of two trials.
Andrew Constand said it was painful for him to hear his daughter portrayed by defense lawyers as a "pathological liar" and a "drug addict." He told the judge that after she was assaulted by Cosby, his daughter returned to Canada a "changed" woman.
"She seemed depressed, vulnerable and slow to react to questions," he said.
Diane Parsons agreed with her father, adding, "I observed a frail, timid, nervous, weak sister."
Gianna Constand was the only member of the family to address Cosby, once considered by many fans to be "America's Dad."
She said the one-time star of the "Cosby Show" had "protected himself at the cost of ruining many lives."
Seated in the courtroom were about a dozen women who'd accused Cosby of sexual assault, including the former model Janice Dickinson, who testified during the second trial that Cosby drugged and raped her in 1982 in a Lake Tahoe, California, hotel room.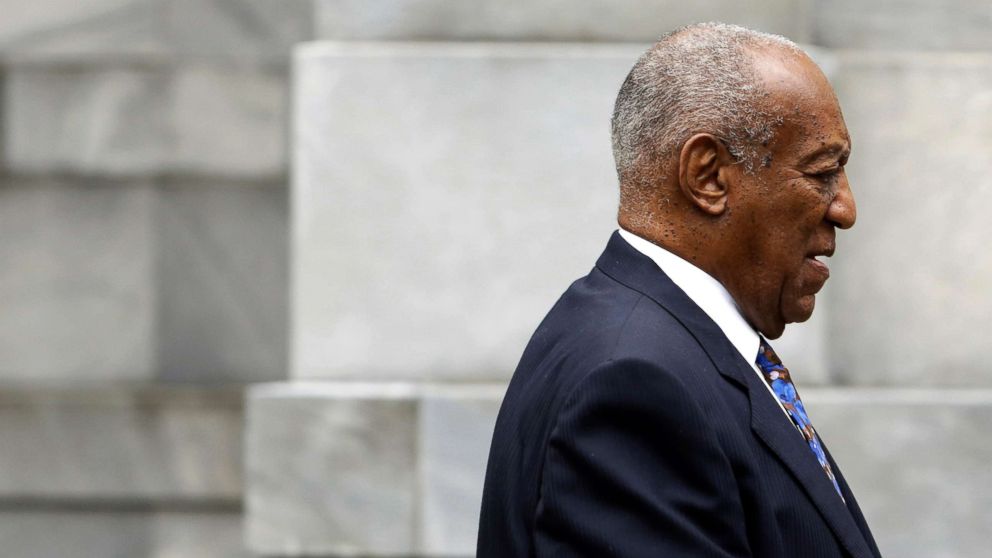 Since Cosby was convicted only on the charges pertaining to Andrea Constand, the other accusers were not allowed to give victim-impact statements. But one, Victoria Valentino, a former Playboy model who claims Cosby raped her in 1969, told ABC News what she hopes to see on Tuesday after O'Neill sentences Cosby.
"To see him led out in handcuffs or shackles would be quite a triumph, I think, for all of us," Valentino said.
Montgomery County District Attorney Kevin Steele implored O'Neill to show the 81-year-old Cosby no mercy and send him to prison for the rest of his life.
"We ask this because of who he is behind the mask, behind the act that he perpetrated for all the years that he did and that he used -- used -- to victimize," Steele said. "And we ask for a sentence of maximum confinement in this case because of [his] showing again and again of no acceptance of responsibility for his actions. No remorse. In many ways, you're led to believe he seemingly doesn't think he's done anything wrong."
The hearing began with the prosecution calling Dr. Kristen Dudley, a clinical psychiatrist and one of the authors of a report issued last month by the Pennsylvania Sexual Offenders Assessment Board, recommending to the court that Cosby be designated a sexually violent predator.
The question of whether Cosby should receive such a designation was challenged by defense attorneys who argued the state's designation process is unconstitutional because it's too punitive. That's an issue pending before the state Supreme Court.
O'Neill partially rejected the defense team's argument, determining from the bench that "at least until the constitutional issue is resolved by the higher court, this action -- as of today -- is constitutional."
Cosby's lawyers also objected on grounds that the state's evidence is insufficient to support the designation. O'Neill said he would decide on Tuesday before sentencing Cosby, after hearing from the defense's expert witness on sexually violent predators whether there's sufficient evidence to support the designation.
In her testimony Monday, Dudley described how the state's Sexual Offenders Assessment Board undertakes an extensive review of any case it is asked to assess, including investigatory reports, legal documents, criminal complaints, transcripts from both trials and notes from law enforcement interviews with Cosby and witnesses.
In the Cosby case, she said, "there were boxes of documents to go through."
Dudley said one of the factors the board considered in reaching its conclusion was the fear that Cosby would offend again, which was challenged by defense attorney Joseph P. Green.
Green asked Dudley whether she was aware that Cosby is legally blind. She said she was aware of Cosby's condition, and that it did not change her opinion or recommendation.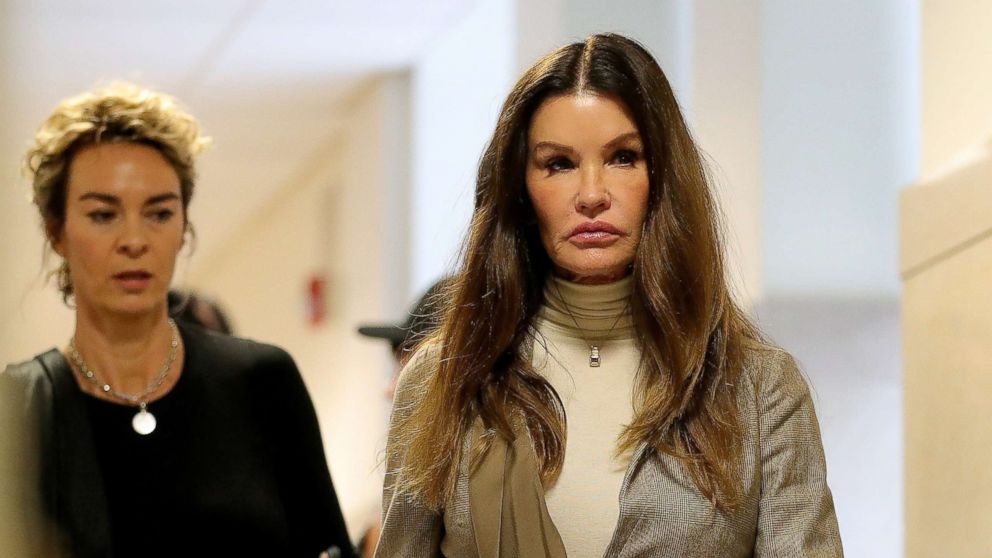 Green later argued that "there was no reasonable prospect that an 81-year-old blind man is likely to offend."
Dudley said Cosby declined an invitation to be interviewed by the board.
Cosby does not plan to speak during the sentencing hearing, nor is he expected to call witnesses to speak on his behalf, his spokesman Andrew Wyatt said.
"He's said everything he's got to say," Wyatt said.
] text=[(MORE: Everything you need to know about Bill Cosby's sentencing this week)]/>
His lawyers, however, asked O'Neill for leniency, saying that Cosby is too old and infirm to survive incarceration.
"What does an 81-year-old man do?" Green said in court. "How does he fight off the people who try to extort him on a walk to the mess hall?"
Green also asked O'Neill to take into account the more than $3 million Cosby paid Constand to settle a civil lawsuit she brought against him in 2005.
Cosby was convicted on three felony counts of aggravated indecent assault stemming from drugging and molesting Constand in his suburban Philadelphia home 14 years ago.
The conviction came about 11 months after a mistrial was declared in Cosby's first trial as that jury failed to reach a verdict.
On April 26, a jury of seven men and five women deliberated a little over 12 hours before reaching a unanimous verdict.
It's far from clear what sentence will be handed down to Cosby, and the possibilities range from probation or house arrest to years in prison.