After years of allegations of sexual violence from dozens of women which nearly all share common-denominator accusations of being drugged and molested by the world-famous entertainer, Bill Cosby is facing the prospect of walking into a Pennsylvania courthouse Monday, never to emerge a free man.
For the first time since the #MeToo movement burst into an urgent national dialogue last fall about sexual harassment and violence against women -- a once-extraordinarily powerful American man is facing the imminent possibility of prison time.
Earlier this year, Cosby was convicted of three felony counts of aggravated indecent assault stemming from the 2004 drugging and molestation of Andrea Constand, a former basketball coach at Cosby's alma mater, Temple University. A previous trial last year ended in a hung jury and a mistrial.
Anticipation of this milestone moment has been building for months, and it's likely to reach its zenith when Cosby's sentence is handed down Tuesday following two days of what could prove to be viscerally emotional public hearings.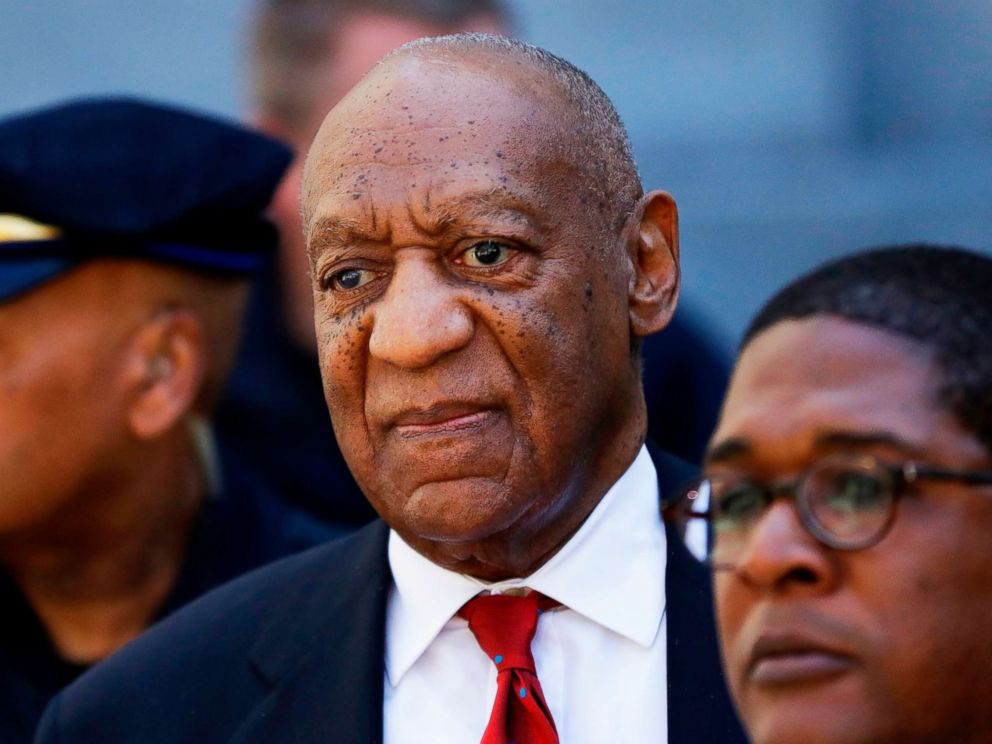 "To see him led out in handcuffs or shackles would be quite a triumph, I think, for all of us," said Victoria Valentino, a former Playboy model who claims that Cosby raped her in 1969.
"I think it's going to be a really amazing experience, if that's what we get to see, and I really hope that we do," she continued. "I think it would mean a lot to women in general and to the victims across the country, knowing that he's not going to get away with it, that he really is going to have to suffer the consequences of his own actions.
"God knows we've been suffering the consequences of his actions all these years, so it's only fair that he gets to feel the bite of all of this too," she said.
Cosby's sentencing is scheduled to include two days of pre-sentencing hearings to determine, among other issues, whether he will be designated a sexually violent predator (SVP).
But in a key ruling last week, Montgomery County Judge Steven T. O'Neill rejected a prosecution bid to have additional accusers testify at the hearings -- clearing a potentially lengthy portion of the proceedings that experts said could streamline the process and allow the hearings to be completed in one day, not two, which means there is the possibility that Cosby's sentence could be handed down late Monday.
O'Neill's ruling was sure to have disappointed prosecutors. Last week, Steele's office was soliciting written statements from some of the dozens of accusers who have never appeared in court, in anticipation of a favorable ruling that could allow them to share their stories in the courtroom.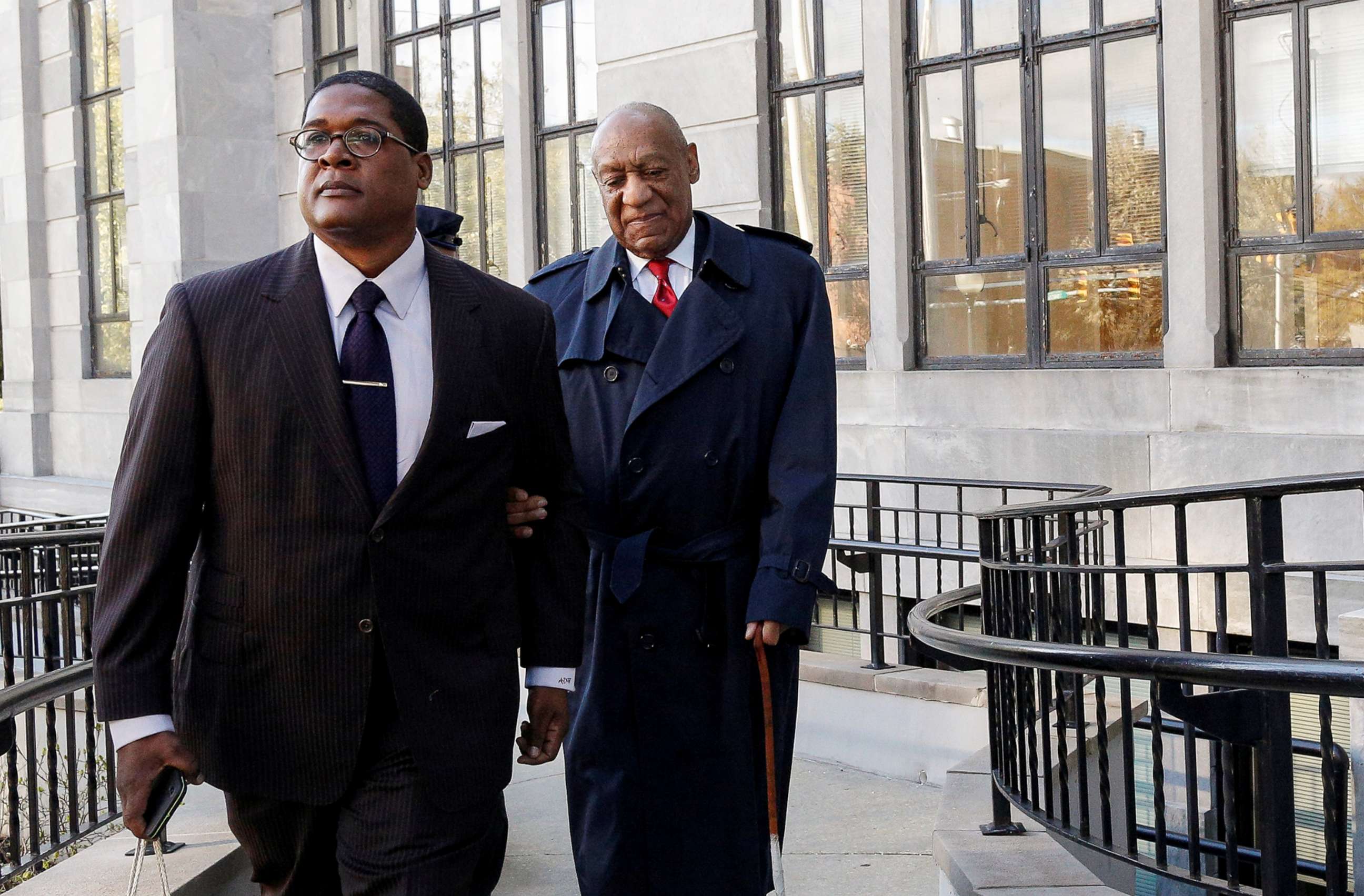 From the start, Cosby has consistently insisted that any sexual encounters he had with women were consensual, and he has flatly denied ever taking advantage of any woman.
Through three teams of defense attorneys and two sensational criminal trials, the comedian and his representatives have fought tirelessly -- at times ruthlessly -- inside and outside of courtrooms, to defend and preserve both Cosby's reputation and his freedom.
It's far from clear what sentence will be handed down to Cosby and the possibilities range from probation or house arrest to years in prison.
Taking on the judge
Whether he is released on bail after his sentencing pending his promised appeal, or handcuffed on the spot, he'll be facing a judge at whom his lawyers have repeatedly aimed pointed, deeply personal allegations about the jurist, his family and his personal life.
O'Neill has twice rejected defense motions to recuse himself: one time over his wife's work with victims of sexual assault, and a second time last week, after defense attorneys contended in a motion that perceived animosity between O'Neill and a former political rival unfairly informed his decisions in pre-trial hearings before the first criminal trial.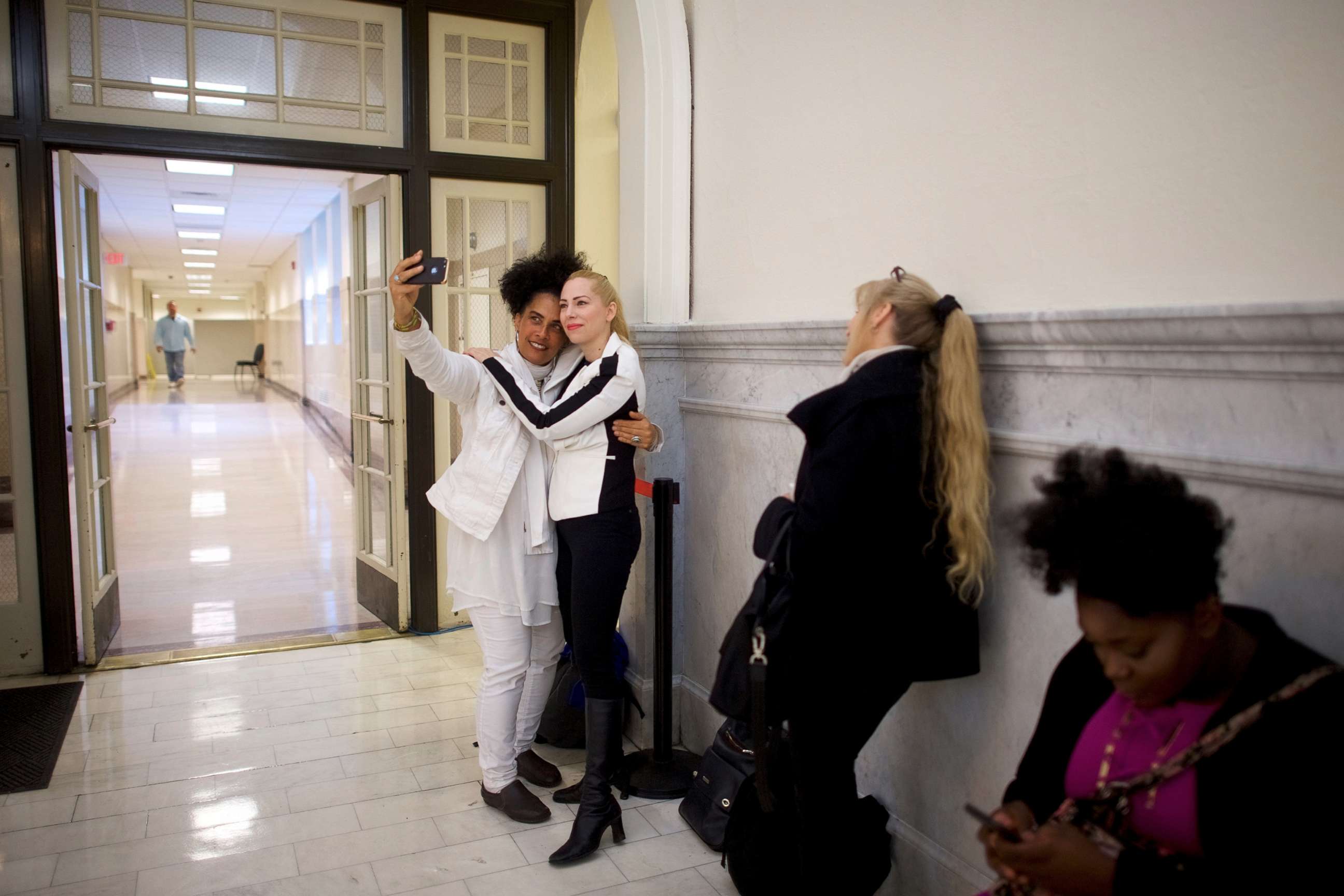 In a flurry of publicity launched just days before his sentencing, Cosby's third legal team filed a motion seeking the judge's recusal and his public acknowledgement of the alleged long-running feud between him and the political rival, former county district attorney Bruce Castor.
Castor has testified that while he was district attorney, he promised Cosby not to file criminal charges if the entertainer would testify in a civil lawsuit Constand had filed against him. Kevin Steele later became the county district attorney and brought charges against Cosby.
Cosby's attorneys also filed a complaint about O'Neill to a state ethics board, a legal strategy accompanied by headline-making attacks on the judge's character and integrity from Cosby's longtime wife Camille, who slammed O'Neill as "unethical," "arrogant" and "corrupt."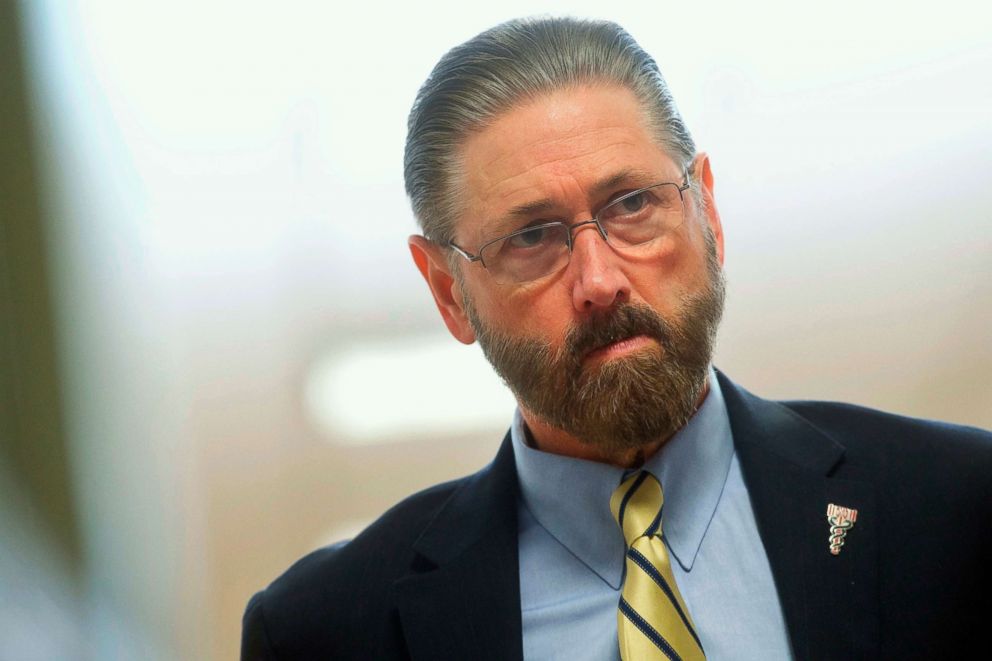 O'Neill forcefully rejected both motions, but it was clear that the personal nature of the petitions have impacted him.
Defending both his judicial integrity and his wife's work with sexual assault victims, O'Neill suggested that the defense, in its motion, had sought to "trivialize" his wife's work.
"I am my own individual in making decisions here," he said from the bench, "and my wife's personal beliefs and professional pursuits and what she does for a living are just of no consequence."
Appearing to choke up, O'Neill apologized to the court "if emotions become a part of [this]. But it's a difficult thing if the parties choose to bring the families into it."
While legal experts told ABC News that it is a defense attorney's job to pursue every reasonable path in defending a client, they said that the strategy that Cosby's various lawyers have pursued could prove dicey.
God knows we've been suffering the consequences of his actions all these years, so it's only fair that he gets to feel the bite of all of this too.
"In my experience, there's sometimes a risk in attacking the judge," said David Rudovsky, a University of Pennsylvania law professor. "Though that depends on who the judge is.
"I would say that with any kind of high-profile case where a lot of people are watching, [where] you've got strong feelings on both sides, both sides at one time or another have upset the judge with their motions, and what you're hoping for in our [criminal justice] system is that a judge can put all that aside and say, 'I'm going to do the right thing here.'"
One observer mused that the full-scale, very public, very personal assaults could be a tactical move, making it harder from a publicity standpoint to hand down a harsh sentence without appearing in some eyes as vindictive.
Is Cosby a sexually violent predator?
Beyond sentencing, the one key issue that remains unresolved as hearings begin is whether Cosby will be designated a sexually violent predator, the most severe designation that can result from a conviction for sexual violence.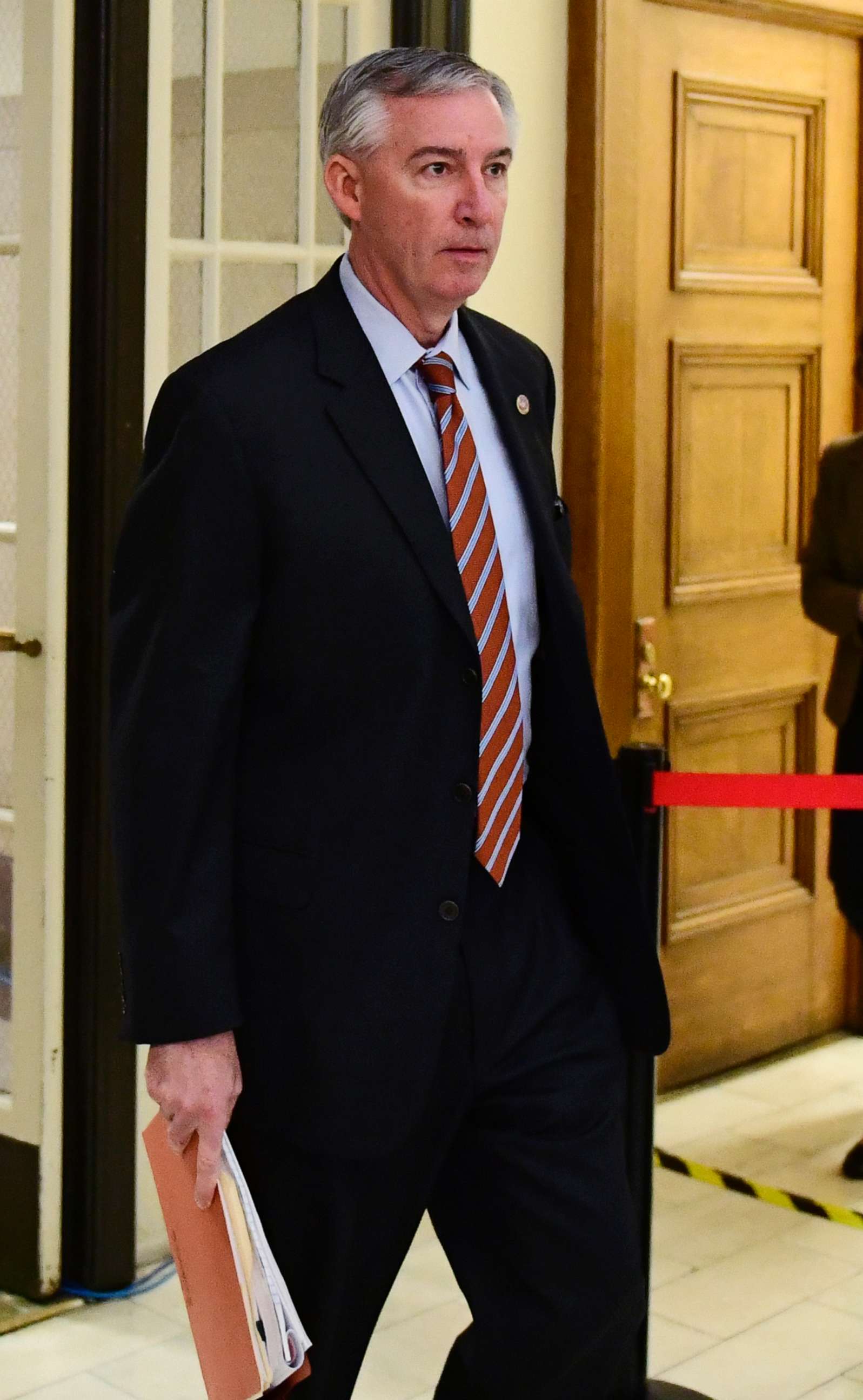 In August, a Pennsylvania state review board issued a report which recommends that O'Neill designate Cosby as an SVP. The board's conclusion is public, but the report is not. O'Neill can follow or reject the state board's recommendation.
This is a separate legal issue from registering as a sex offender, which Cosby is already obligated to do once he is sentenced -- even as he's appealing the conviction to the Pennsylvania Supreme Court (PASC), experts said.
But due to a very recent Pennsylvania Supreme Court decision that plays in Cosby's favor, this legal debate could get thorny and complicated and drag on for months.
Pennsylvania state law defines a sexually violent predator as a person who has "a mental abnormality or personality disorder that makes the person likely to engage in predatory sexually violent offenses." The consequences of such a designation are severe and potentially lifelong.
If designated an SVP, Cosby would be required by Meghan's Law to register as a sex offender for the rest of his life, as opposed to a finite amount of time required of a regular sex offender designee and determined by a judge.
High-profile inmates may be placed in protective custody depending on the circumstances and potential for their notoriety and/or crimes to make them a target.
Cosby would also be required to undergo counseling or treatment (whether in or out of jail or prison) at least once a month for the rest of his life, according to authorities. Such a designation would also require local authorities to post notice of his presence in any Pennsylvania neighborhood he lives in after either being sentenced to home-confinement or probation, or after being released from prison.
The Pennsylvania Sexual Offenders Assessment Board votes to designate a convict as a sexually violent predator in about a quarter of the cases it reviews, the board's director recently told USA Today. State judges adhere to the board's recommendations about 75 percent of the time, she told the newspaper.
The defense is all but certain to challenge the sexual violent predator recommendation, and some experts who spoke to ABC News anticipate Cosby's lawyers may prevail. In late August, the PASC agreed to consider whether the state has the right to lawfully designate some sexual offenders as sexually violent predators.
The PASC decision to review the statute came in response to a different case -- in which a lower court judge ruled that the state's criteria for designating a sex offender as a sexually violent predator is unconstitutional. The state appealed that ruling to the state's high court, which has agreed to review the lower court judge's finding.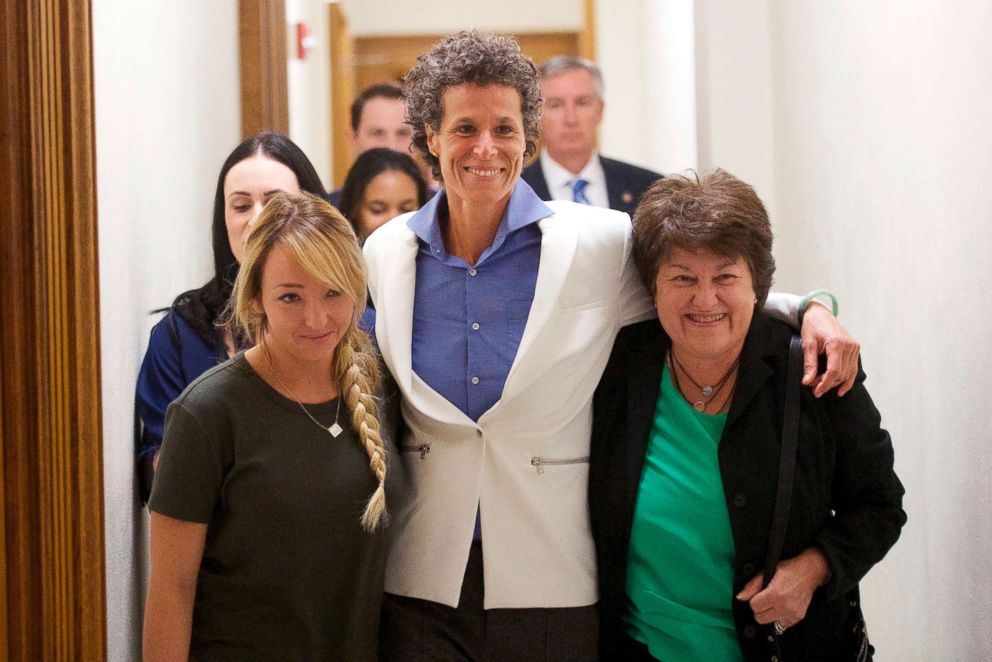 How long could Cosby serve in prison?
Each of the three second-degree felony counts carries a maximum 10-year sentence and no minimum and the judge has wide discretion on sentencing. Technically, Cosby could face 30 years in prison, but few if any legal experts anticipate this outcome. Since the three counts all stem from the same act, it is almost certain, they said, that Cosby would serve the terms concurrently -- meaning he could be imprisoned for anywhere from zero to 10 years.
The convictions do not carry a minimum sentence, so the judge could also sentence the comedian to house arrest (which he is currently subject to) or simply probation. In the best-case scenario for the entertainer, Cosby could receive probation and be released from house arrest and electronic monitoring. This is the only eventuality that could leave the world-famous comic free to roam the globe without restriction.
Would Cosby go straight to jail after sentencing?
If Cosby is sentenced to any time behind bars, Steele is widely expected to move for immediate incarceration. The defense is equally anticipated to argue that due to his age and infirmity he should be allowed to remain on house arrest pending an appeal.
While legal experts say this would be unusual, there is a recent and very high-profile precedent: convicted former Pennsylvania Attorney General Kathleen Kane has been out on bail for two years now since her sentencing on felony perjury and other convictions.
What would state prison be like for Bill Cosby?
If Cosby is ordered to be imprisoned after sentencing, he would be transferred to the Montgomery County Correctional Facility in Eagleville, Pennsylvania, according to Pennsylvania Department of Corrections spokeswoman Amy Worden. He would wear a cocoa-brown prison uniform and be assigned and identified by his inmate number. He would also have to stand at attention to be counted by guards four times a day, Worden told ABC News.
If the sentence is less than 24 months, he would likely remain incarcerated in Eagleville for the full sentence, according to Steele's spokeswoman Kate Delano. If the sentence is even one day longer than two years, he would likely be transferred into the state prison system, beginning with a first stop at the state's new, $400-million facility in suburban Philadelphia.
When a male inmate enters the Pennsylvania state prison system, he is immediately processed and evaluated at a prison facility in Camp Hill and assigned a custody level -- which designates the amount of security needed to manage the inmate.
Levels range from 1 (minimum security) to 5 (maximum security). An aggravated sexual assault conviction would be factored into his custody level and where he is sent, according to Worden.
"Other factors that determine placement include age, health, programming needs, and, in addition to an inmate's security risk, the potential of risk to that inmate from others," Worden told ABC News.
Once he gets assigned a custody level, he would be sent to one of 23 male state prison facilities. It's possible that Cosby would be sent to the State Correctional Institution at Laurel Highlands in Somerset County, which provides services to geriatric inmates and inmates with medical conditions. Still, all state facilities accommodate geriatric inmates, so he could be sent anywhere. Some state prisons have Gray Panther chapters, which address the needs of elderly inmates.
Cosby would also likely be separated from the general population for his own safety, Worden said.
"High-profile inmates may be placed in protective custody depending on the circumstances and potential for their notoriety and/or crimes to make them a target."
Conversely, Cosby could be sentenced to house arrest and be required to continue to wear an electronic monitoring bracelet. In that scenario, state parole officers could show up unannounced at his home at any time of day or night to check on him.
Has Cosby appealed his conviction?
No. Per Pennsylvania state law, a defendant cannot appeal a conviction until after sentencing. Expect the defense to immediately appeal the three felony convictions as soon as sentencing is complete. And expect them to argue, among other issues, that the inclusion of the five "prior bad acts" accusers in the second trial was prejudicial to the defendant.
What legal issues does Cosby face post-sentencing?
At least four sex assault-related civil cases against Cosby have remained on hold pending the outcome of the criminal proceedings. So once he's sentenced, he'll need lawyers to defend him against multiple women suing him, mostly for defamation for publicly rebutting their claims.
In April, Lisa Bloom, the attorney for supermodel and trial witness Janice Dickinson, tweeted, "What's next? My defamation case on behalf of Janice Dickinson against Bill Cosby, which we've been fighting and winning for three-plus years, goes on."