A bill named after Army specialist Vanessa Guillen, who was allegedly murdered at the Fort Hood Army base last year, was reintroduced Thursday in Washington, D.C.
Guillen, 20, was allegedly killed by another soldier at the Killeen, Texas, base on April 22, 2020. Her family says she told them she'd been sexually harassed by a sergeant months before her death.
California Rep. Jackie Speier and Oklahoma Rep. Markwayne Mullin are championing the bipartisan I Am Vanessa Guillen Act, which seeks to reform the way the military handles sexual assault and harassment cases.
Speier hosted a press conference outside the U.S. Capitol Thursday afternoon to call for the passage of the bill, which was first introduced last September in a previous session of Congress but was never voted on.
She was joined by House Speaker Nancy Pelosi, Texas Reps. Sylvia Garcia and Veronica Escobar and Rep. Adam Smith, chair of the House Armed Services Committee.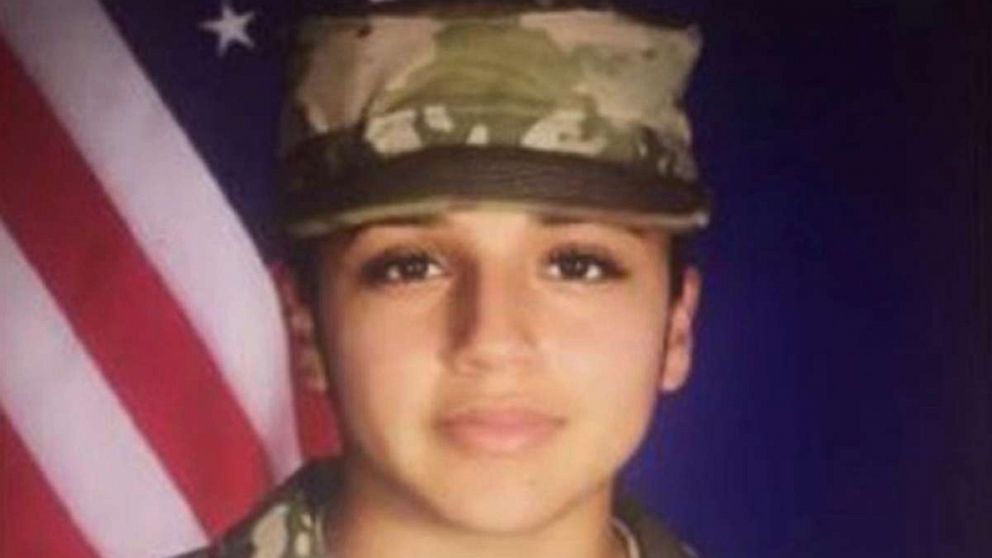 The bill would move sexual harassment prosecution decisions outside the chain of command to an Office of the Chief Prosecutor within each military service and create a confidential reporting process integrated with the Department of Defense's Catch a Serial Offender Database.
It would also make sexual harassment a punishable crime under the Uniform Code of Military Justice.
"We are here to ensure that Vanessa Guillen did not die in vain," Speier said.
She said the Fort Hood Investigative Review Committee and the Army's Command of Investigation reports, launched in the wake of Guillen's death, found a "broken and toxic culture where sexual harassment and assault were rampant and tolerated" within the military.
"Specialist Vanessa Guillen reported to her command that she was being sexually harassed by her platoon sergeant, yet her command chose to do nothing to investigate the harassment," Speier said. "The platoon sergeant was moved to another unit where he could victimize others. We must act to restructure the Army's sexual harassment and assault response programs. We must act to assure no more soldiers meet the fate of Vanessa Guillen and no other families must face the incomprehensible pain and trauma her family has faced."
Pelosi offered her condolences to Guillen's family, adding that "Congress remains heartbroken."
"We are heartbroken and outraged of the murder of U.S. Specialist Vanessa Guillen," Pelosi said. "Justice is needed for Vanessa and for the many service members facing an epidemic of sexual harassment and assault in our armed forces, too often in the shadows. That is why as speaker, I am proud to support Jackie Speier's I Am Vanessa Guillen Act."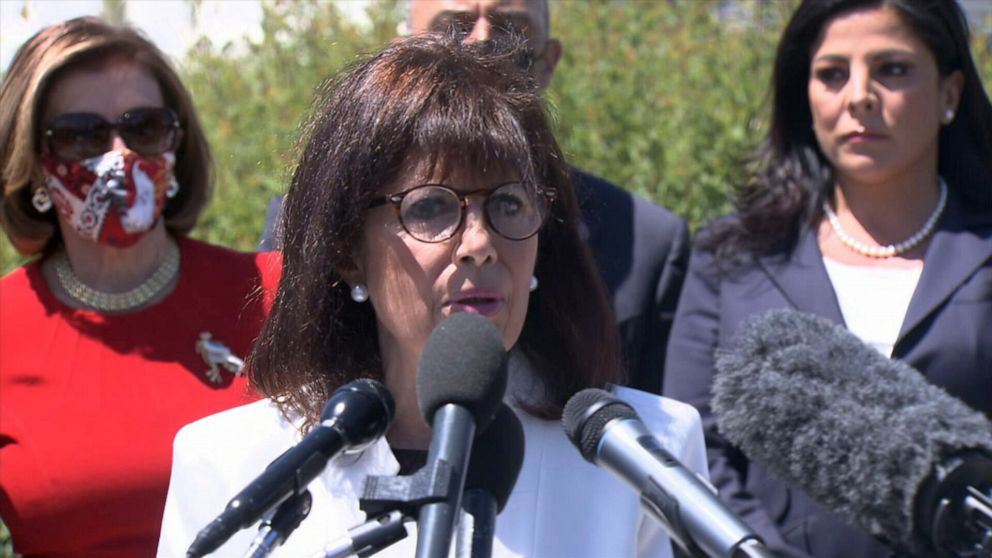 Guillen's sisters, Mayra and Lupe, gave emotional speeches at the press conference.
"Just to think that Vanessa caused all this movement, caused all this change. It deeply saddens me that she's not with us … but we're here today and we're here stronger than ever and I need justice to be served for my sister," Mayra Guillen said.
Added Lupe Guillen: "It's hard for us to be here today standing and advocating for my sister. Women and men wearing a uniform shouldn't be afraid of anything because they're taking a bullet for this country ... this act will bring the help that my sister needed, the voice that my sister needed, because we must be a voice to the voiceless."
Natalie Khawam, the Guillen family's attorney, said the bill will save "thousands of lives."
"Passing the I Am Vanessa Guillen Act will let soldiers know that they are safe and they can come forward," Khawam said.