— -- At least 10 people are dead after a winter storm ripped through parts of the South, ABC News confirmed.
At least four deaths occurred in Louisiana, including an elderly man living in a home with his wife with no heat, a fire chief who was assisting in a crash and hit by another vehicle, a man involved in an accident and an infant who died when his or her mother's car slid into a canal, according to the Louisiana Office of Emergency Management.
Three people in Georgia, one in North Carolina and another in West Virginia all died as a result of traffic accidents, according to officials. One person in Alabama died as a result of the weather, according to the Alabama Emergency Management Association.
The snowstorm that crippled the Gulf Coast is gone, but cold weather remains in place across most of the eastern U.S., stretching all the way to Florida.
The storm on Wednesday left a foot of snow in parts of North Carolina, and daily records in Raleigh (5.9 inches) and Atlanta (2.3 inches).
On Thursday morning, the cold has moved all the way to southern Florida. A wind chill advisory has been issued all the way to Naples and West Palm Beach, Florida, where wind chills are near freezing this morning.
It was so cold in the Gulf of Mexico you could see steam rising from the water near Destin, Florida, on Wednesday.
A freeze warning is in place as far south as Tampa and Fort Myers on Thursday.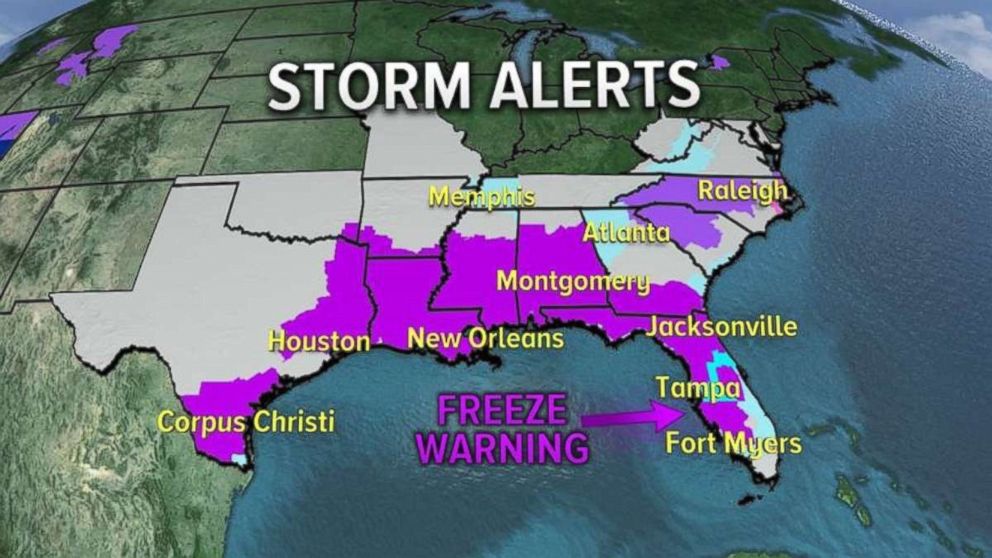 The early morning wind chills around the southern U.S. include a 25 degree wind chill in Tampa and 13 degree wind chill in Pensacola, Florida.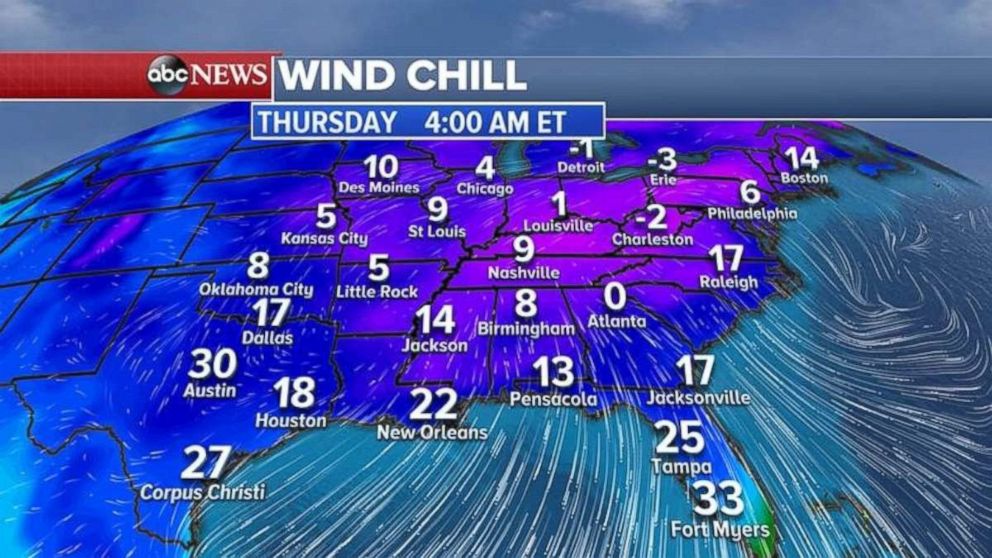 There is one more chilly morning in the South on Friday, where a freeze watch is issued for Florida again. Wind chills will be in the 30s in Orlando Friday morning.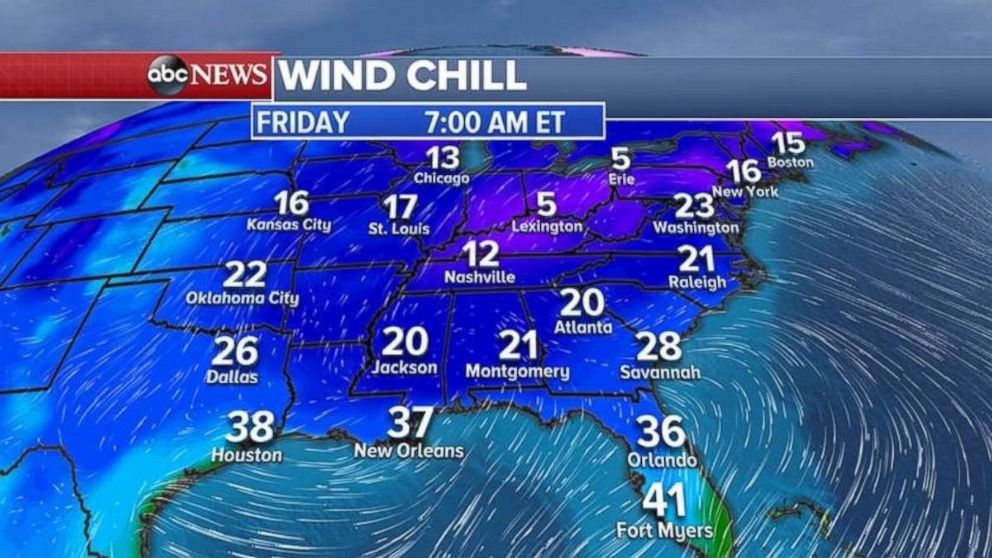 After tomorrow morning, a January thaw is coming to the eastern U.S. from Florida to Minnesota as temperatures will be well above freezing.
Highs will be near 50 in New York City, 40 in Chicago and in the 60s and 70s along the Gulf Coast.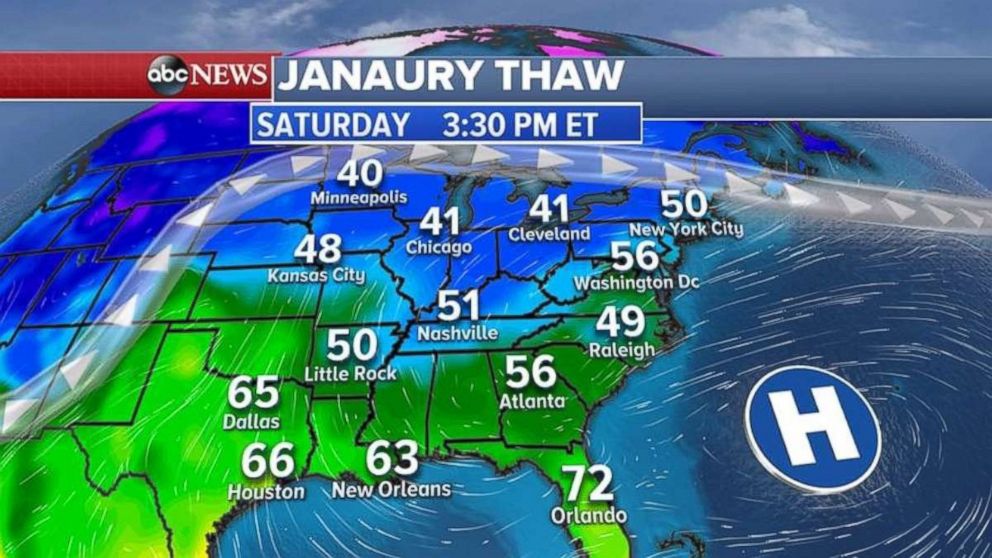 ABC News' Rachel Katz contributed to this report.