The Yale student at the center of a conversation about racial profiling on campus said she felt the need to post video of her recent interaction with university police because she feared for her safety.
"I posted the video just for my safety," Lolade Siyonbola told ABC News' "Good Morning America."
"I have always said to myself since Sandra Bland was killed. I said to myself if I ever have an encounter with police I'll film myself," she added, referring to a 28-year-old black woman who mysteriously died while in police custody in 2015.
Siyonbola, who is black, shared video she shot of police interrogating her after a white classmate called authorities because she fell asleep in their dormitory's common area.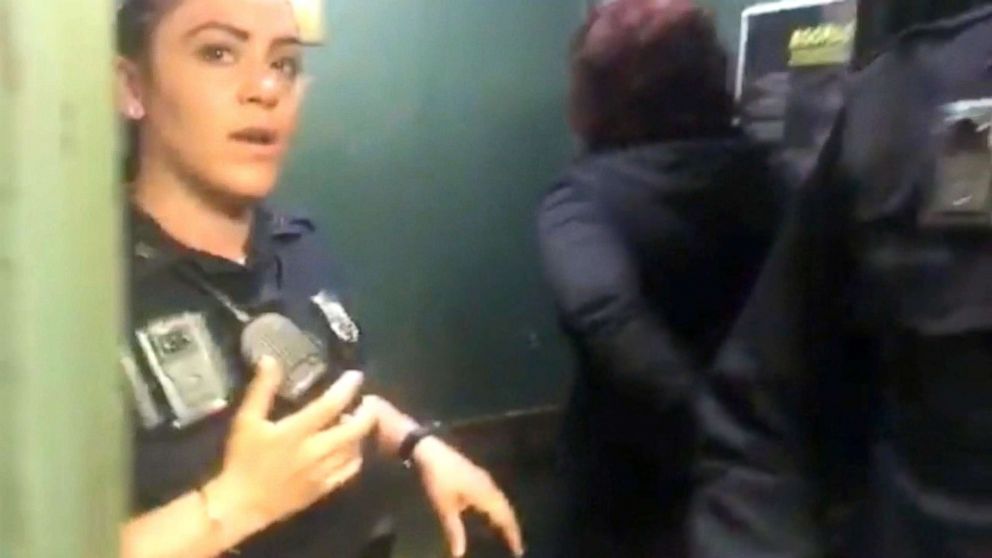 The video showed police questioning Siyonbola, a 34-year-old graduate student in African studies, for nearly 20 minutes, demanding that she proved her enrollment even though she had already unlocked her dorm room in front of them.
Video of the encounter drew thousands of Facebook reactions and comments within hours of Siyonbola's original post on May 8, with many users accusing the Ivy League school of racial bias, while others were quick to connect the incident to a string of similar ones involving black people who were wrongfully reported.
Siyonbola said she had fallen asleep while working on a paper in a common room of her dorm when a female student, who she identified only by her first name, Sarah, told her that she could not sleep there.
Siyonbola said she told police the student had called police on other black students in the past.
"It had already been like a stressful week, you know, ahead of this," Siyonbola told "GMA." "I had barely been sleeping, so to sort of be on the couch and for the lights to come on, I was like, 'Who is interrupting my nap?' after all and to see that it was Sarah, of all people, because she had called the police on my friend before. I was just like, 'You've got to be kidding me.'
"I just went with God and said, 'Whatever's meant to be will be,' but it's just mind-boggling that you know somebody could behave like this," she added.
The school said that the police had "admonished" the white student and that it would hold listening sessions.
Siyonbola said she was aware of at least one other incident where the same student had called the police on a black student and Reneson Jean-Louis, another black graduate student at Yale, told New Haven, Connecticut, ABC affiliate WTNH that the same woman called police on him about a month ago.
Both students said their situations were examples of racial bias within the university's police system.
"Someone who uses the police in the way that Sarah uses it should be held accountable," Siyonbola said. "Whether that's expulsion [or] some other form of disciplinary action, there needs to be some punitive measures for people who act out of racially motivated bias.
"If there are punitive measures I think someone like Sarah will think twice about calling the police," she added.
She said she hopes her experience will remind Yale of the work it needs to do surrounding diversity and inclusivity.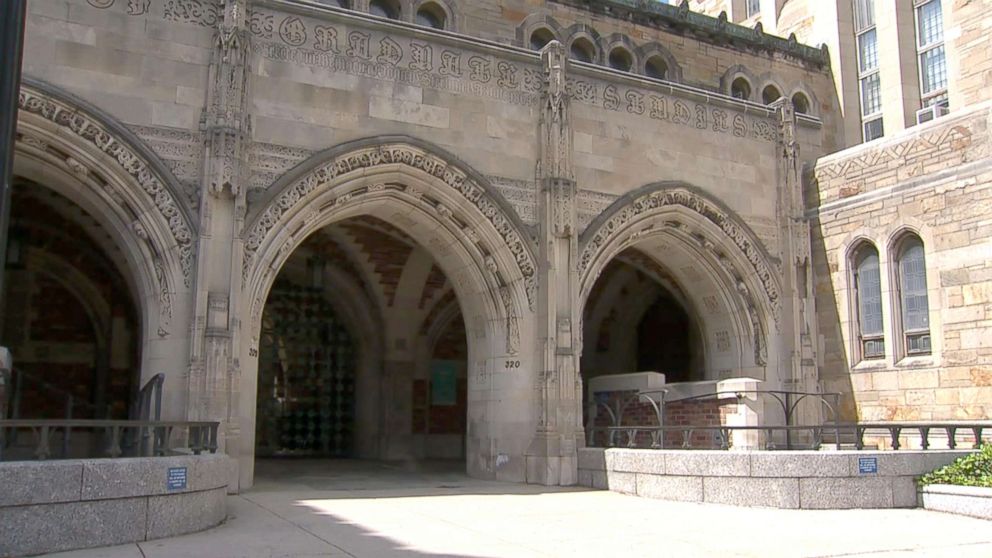 The university could "become a more inclusive place" by simply recruiting more black students faculty, she said.
"There is a very small number of black faculty at Yale," Siyonbola said. "And I think that that would go a long way to improving the inclusivity of the climate at Yale."
Yale president Peter Salovey reiterated the university's commitment "to continuing the work of inclusion" while addressing the situation last Thursday.
"Racism is an unqualified evil in our society. Universities are not utopias, and people of color experience racism on our campus as they do elsewhere in our country. This fact angers and disappoints me," Salovey said. "We must neither condone nor excuse racism, prejudice, or discrimination at Yale.
"Personally, recent events have led me to reflect in new ways on the ordinary daily actions each of us can take to show empathy, to see and understand what others are experiencing, and to combat hate and exclusion. I hope that you will do the same," he added.