Nine months after a Hard Rock Hotel in downtown New Orleans partially collapsed and killed three construction workers, the bodies of two who had been trapped inside will soon be removed, officials said.
The remains of Quinnyon Wimberly, 36, and Jose Ponce Arreola, 63, have been inside the wreckage since the hotel collapsed on Oct. 12, 2019. Officials had not been able to safely reach their bodies.
This week, New Orleans council member-at-large Helena Moreno released a statement saying the bodies would "soon be removed from the wreckage."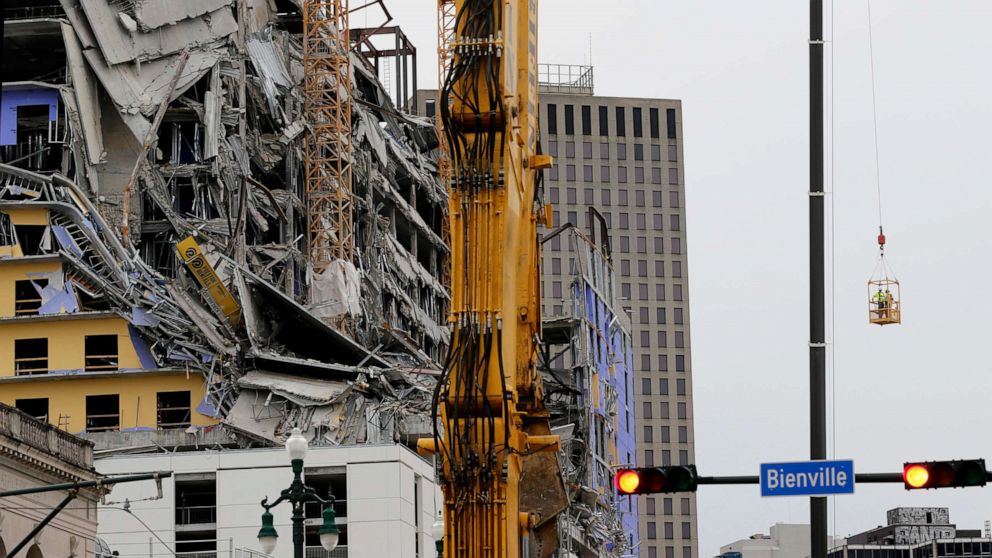 "For the families of these men, I can offer my deepest sympathies - not just for the loss of their loved ones, but the prolonged and public nature of their temporary resting places," Moreno said on Monday. "This tragedy should never have happened, and it has taken far too long to be able to deliver dignity to these men who unfairly perished due to the terrible mistakes and misdeeds of others."
The body of one construction worker has already been recovered.
A timeline for the removal was not immediately clear and officials did not respond to ABC News' request for comment.
Frank Wimberly, the brother of Quinnyon, told ABC News Thursday that officials told the family they expect to the reach the body between July 20 and July 24.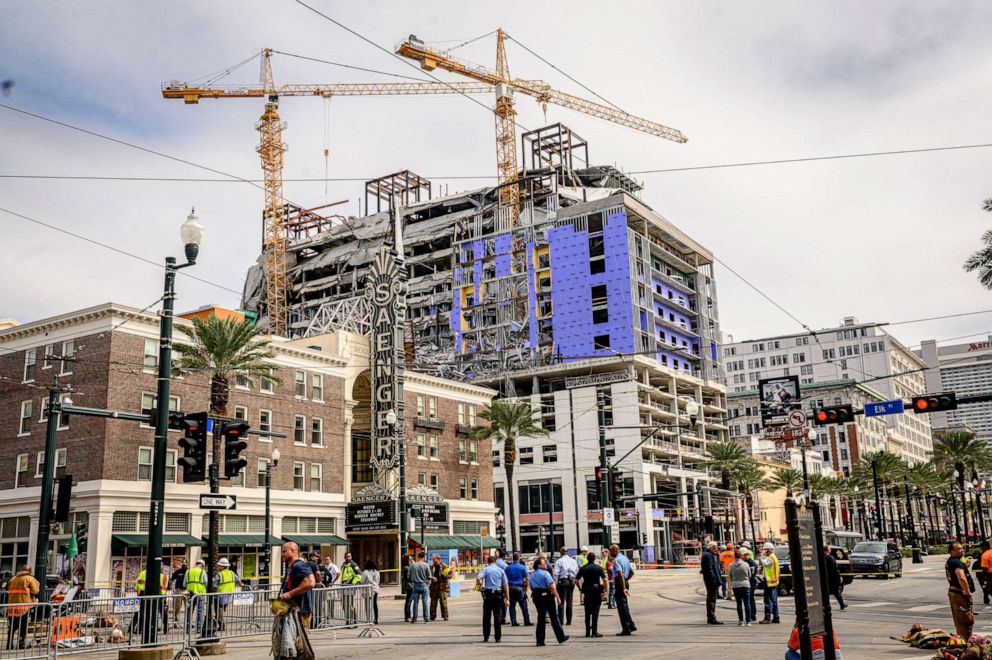 A recovery that has been months in the making, Wimberly said he feels some relief that his brother's body will be removed. But he's also anxious.
"As much as we want him out of there, you know, it's like we're about relive this disaster all over again because now his body is actually gonna be recovered," he said.
Wimberly was told officials will try to recover the body of his brother, which is on the 11th floor and still intact, by chipping away at each floor from the top.
Once they reach the 11th floor, Wimberly expects it will be a fairly simple extraction because the body is near the edge of the building.
He was also informed that investigators will not reach the body of Arreola for at least another week.
Wimberly will be traveling to New Orleans on Friday to meet family, including his mother and father, whom he's especially worried about.
An official cause for the collapse has not been made public, but a lawsuit against the five construction companies involved alleged negligence.