BOSTON — -- A federal judge today denied another motion from defense attorneys for accused Boston Marathon bomber Dzhokhar Tsarnaev to delay jury selection, which is slated to begin in Boston on Monday.
On Wednesday, defense attorneys had for the second time asked for a trial delay and for a change of venue, claiming that due to the high-profile nature of the deadly April 2013 attack "every member of the jury pool is, in effect, an actual victim of the charged offenses."
"The trial itself is set to take place at the Federal Courthouse in Boston, less than two miles from the Marathon finish line,'' defense attorneys argued in an motion filed with the First Circuit Court of Appeals. "The nature and ongoing community impact of the Marathon bombing and its aftermath, and the extensive prejudicial and emotional publicity that this sequence of crimes generated, take this case outside the realm of other high-profile murder cases, and make it clear that a change of venue is required to effectuate Mr. Tsarnaev's right to a fair trial in a fair tribunal."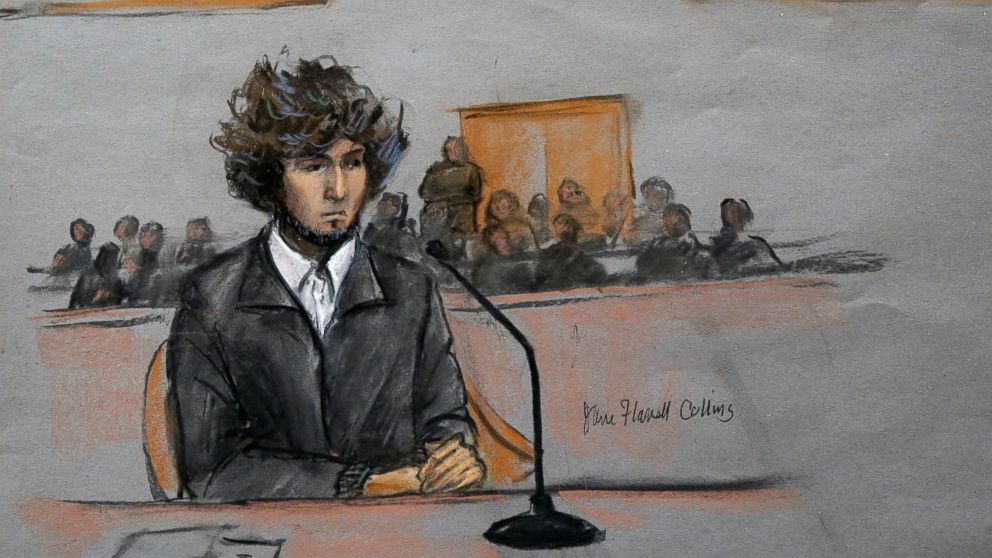 Today O'Toole denied the motion.
"More than 1,200 citizens are scheduled to begin appearing for the commencement of jury selection procedures on Monday, Tuesday, and Wednesday of next week," he wrote.
Dzhokhar Tsarnaev is accused of working with his brother, Tamerlan, to set off a pair of pressure cooker bombs near the finish line of the Boston Marathon on April 15, 2013. Three people were killed, including an 8-year-old boy, and more than 260 others injured. Three days later Tamerlan was killed in a shootout with police and Dzhokhar was captured hours later in a drydocked boat in nearby Watertown, Mass.
He has pleaded not guilty to more than two dozen charges related to the bombing.