They were community residents going about their normal routine of shopping at a grocery store, unaware that it would be the last act of their lives.
Among the victims were a 25-year-old grocery store worker who was raised by her grandparents to be strong and independent and a 61-year-old man who will never be able to see or hold his expected grandchild.
The names of the nine civilians and one police officer killed in Monday's mass shooting at the King Soopers store in Boulder, Colorado, were released on Tuesday, just hours after the last body was removed from the supermarket.
"I don't know all the details at this time. I've spoken to some of their families, and I can just tell you that they're heartbroken and this is the worst call you could ever receive as a family member," Boulder Police Chief Maris Herold said at a news conference.
Among those fatally shot was Officer Eric Talley, 51, a father of seven, who was the first officer to respond to the store when 911 calls about the shooting came in. Herold said Talley was shot when he rushed into the store to save lives and engaged the suspect in a gunfight.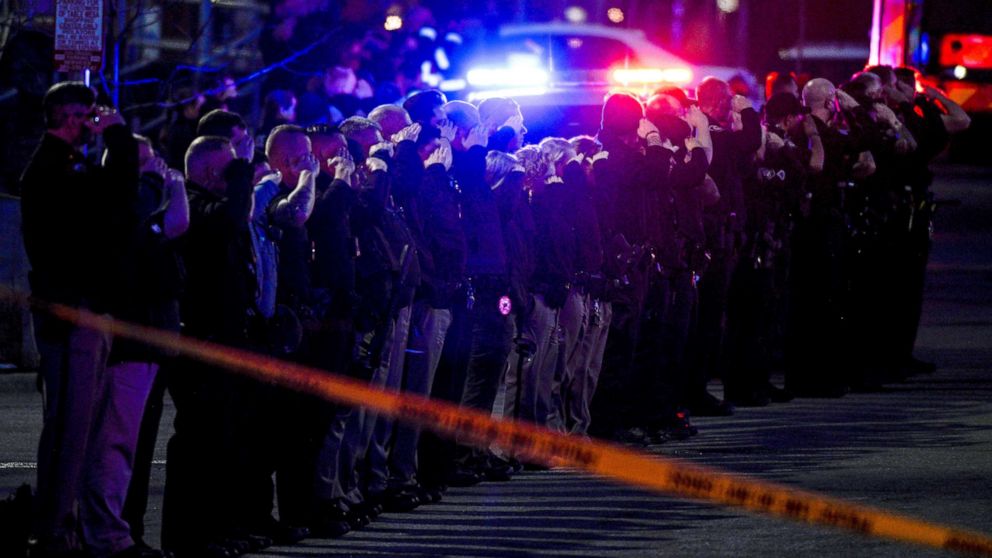 Her voice choking with emotion, Herold read the names of the other nine victims, the youngest 20 and the oldest 65:
-- Denny Stong, 20
-- Neven Stanisic, 23
-- Rikki Olds, 25
-- Tralona Bartkowiak, 49
-- Teri Leiker, 51
-- Suzanne Fountain, 59
-- Kevin Mahoney, 61
-- Lynn Murray, 62
-- Jody Waters, 65
Colorado Gov. Jared Polis said the victims were people of all ages "who started their day with a cup of coffee or reading the morning paper, perhaps getting their kids ready and putting on a winter coat to go out."
"None of them expected that this would be their last day here on the planet," Polis said at a news conference. "A simple run for milk and eggs, you know, getting ready to shop. Going in the regular way we all lead our lives, something that we can all identify with, led to a complete tragedy here."
The "senseless tragedy" hit close to home. He said he lives in the community and has shopped at the King Soopers store.
"My heart aches today, and I think all of ours does as Coloradans, as Americans, for this senseless tragedy, the loss of life," Polis said.
Here's what we know about the victims so far.
Officer Eric Talley
Being a police officer was a "higher calling," Herold said of Talley, who joined the police force at the age of 40.
Talley previously worked in information technology, but enrolled in the police academy after a close friend died in a DUI crash, his sister told ABC News.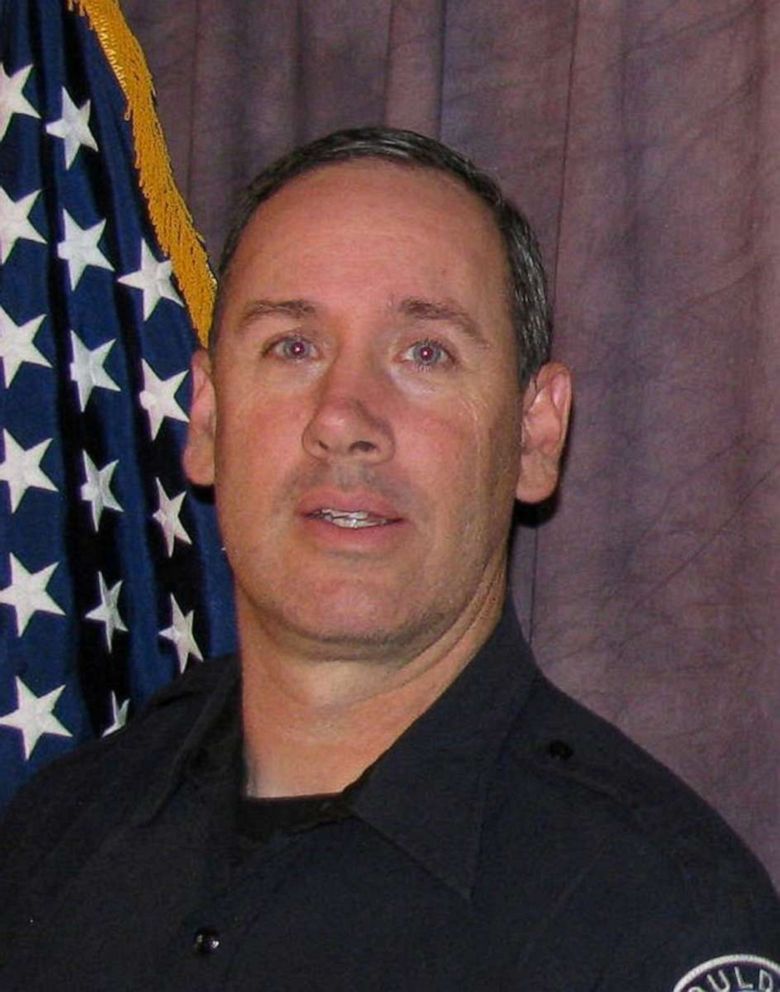 "I can tell you that he's a very kind man. He didn't have to go into policing," Herold said. "And he loved this community, and he's everything that policing deserves and needs. He cared about this community, he cared about the Boulder Police Department. He cared about his family, and he was willing to die to protect others."
Herold said she recently had Talley and his family in her office to present one of Talley's sons with an award for saving the life of his little brother.
"Officer Talley taught CPR. He taught his family CPR. And one of his sons' swallowed a quarter, and because Officer Talley taught his children CPR, one of his sons was able to save the little boy's life," Herold said.
His children range in age from 7 to 20.
"He loved his kids and his family more than anything," his father, Homer Talley, said in a statement.
At the White House, President Joe Biden praised the "exceptional bravery" of Talley and expressed his and first lady Jill Biden's "deepest condolences" to his family.
"When he pinned on the badge yesterday morning, he didn't know what the day would bring," Biden said of Talley. "He thought he'd be coming home to his wife and seven children, but when the moment the act came, Officer Talley did not hesitate in his duty, making the ultimate sacrifice in his effort to save lives. That's the definition of an American hero."
Rikki Olds
Rikki Olds' uncle, Robert Olds, told ABC News on Tuesday that his niece was a "strong, independent" woman who had worked as a manager at the grocery store for six years.
"She was bubbly. She was the light of the room," Robert Olds said. "Her giggle, her laugh would just bring you up to her level. You know what I mean? She was so loved, and she will be so missed. We are heartbroken and saddened and devastated."
He said his family was notified around 3 a.m. Tuesday that his niece was among the deceased.
"We called the police, we called hospitals, no one had information," he said of what he and his relatives did before they received the grim news. "We sat on the fence for 13 hours. There's got to be a better way. My niece is lying on the concrete floor of that ... store by herself."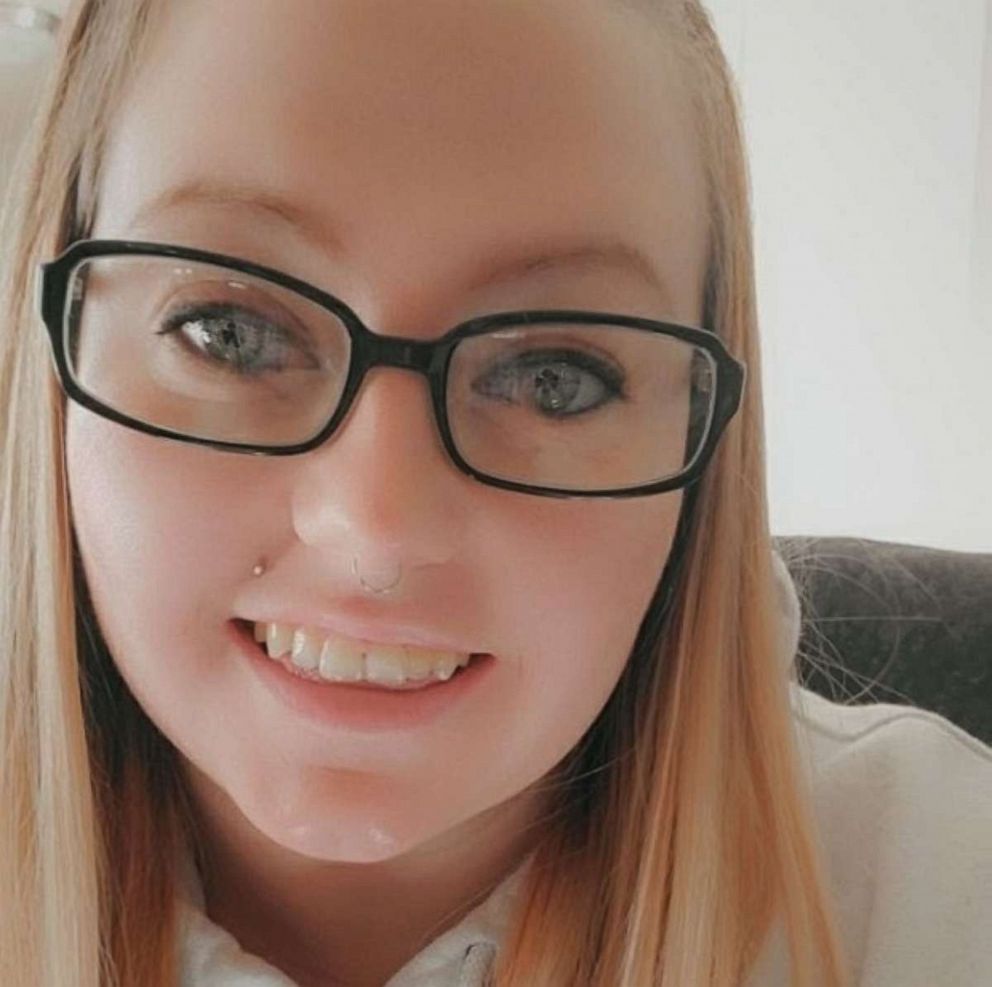 Robert Olds said his niece was raised by his parents, Rikki Olds' grandparents.
"My dad, Richard Olds, instilled in Rikki that you need to be strong, you need to do it on your own. It's not about anyone else, it's about you. Don't depend on anyone else. Depend on yourself," Robert Olds said, adding that his father passed away six years ago. "My mom raised her as well, and she is still alive. She knows, and she is devastated. This is not supposed to happen that way."
Kroger also confirmed Stong and Leiker were associates at the store.
Suzanne Fountain
Suzanne Fountain was remembered by friends from Boulder's theater community as a talented, caring woman.
"She was a lovely woman who has and will always be in my heart," Billie McBride told ABC News.
"Just know that she was extremely talented, kind and wise," Kevin Hart added.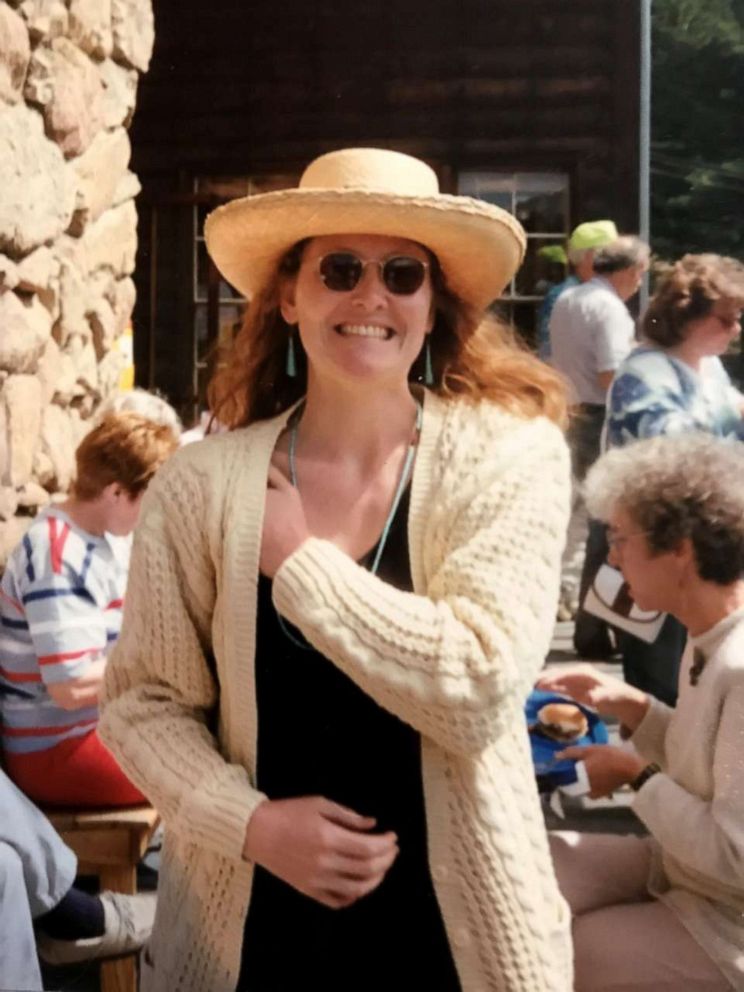 Steven Mark Tangedal, who produced a show Fountain performed in back in 1990, described her as "mesmerizing."
"Anytime I saw her name, I wanted to see the show she was in," he told ABC News.
Fountain was the house manager for eTown Hall in downtown Boulder, where she was a "bright light to all she met," the venue said in a statement on social media.
"We were proud to have her represent eTown in our community as she welcomed people into our space hundreds and hundreds of times," the statement continued. "This is an unfathomable loss for all of us and a painful reminder that our society can and must do a better job to prevent these acts of violence from becoming normalized in our culture. This is heartbreaking."
Kevin Mahoney
Kevin Mahoney's daughter, Erika Mahoney, posted photos on Twitter of her father walking her down the aisle at her wedding last summer. She wrote that she is now pregnant.
"I know he wants me to be strong for his granddaughter," Erika Mahoney wrote. "My dad represents all things Love."
Lynn Murray
Lynn Murray, 62, was a retired mother of two.
Her daughter, Olivia Mackenzie, told ABC News that her mother was her "best friend."
"I was really close with her," Mackenzie said. "She was so fun-loving and so easygoing and just made you feel so accepted. And she supported me no matter what I wanted."
Murray was funny, compassionate and had no ego, her daughter said.
"I wish more people were like her. I hope to be more like her every day," Mackenzie said. "She was so loving and understanding of everyone and made everyone feel included and accepted."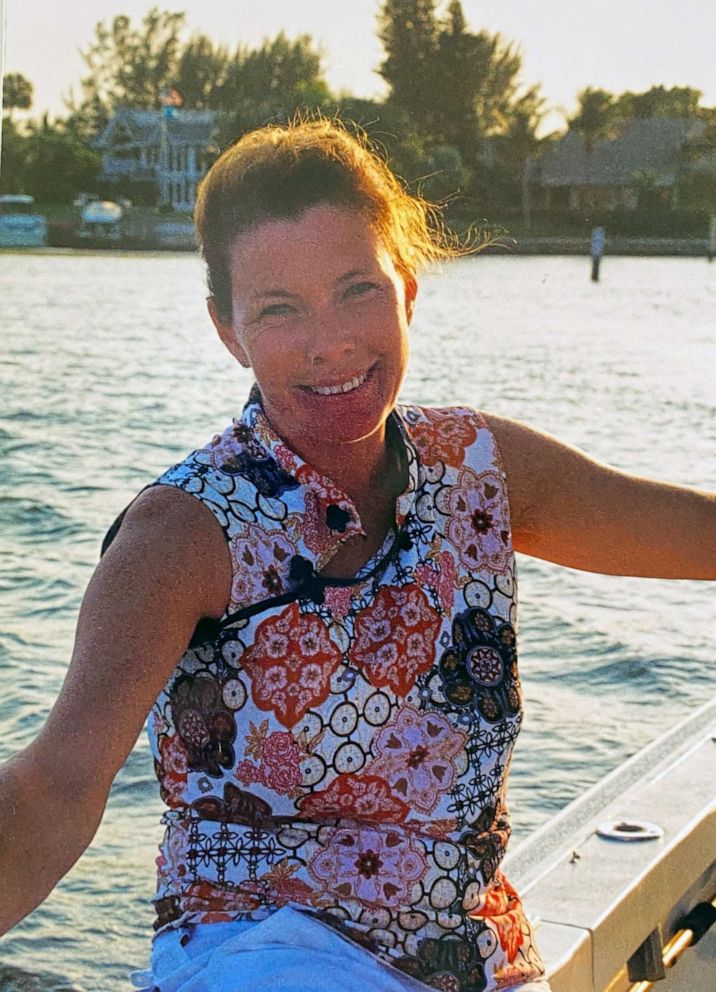 Murray was filling an order for Instacart, a food delivery company, at the grocery store when she was fatally shot, according to The New York Times.
Instacart said in a statement, "Violence of any kind has no place in our society. Our teams are working with law enforcement and the King Soopers team to assist in any way we can. We've reached out to the shopper's family to offer our support & resources during this unimaginably difficult time."
Teri Leiker
Teri Leiker was an associate at King Soopers, according to Kroger.
"Teri Leiker, 51, was killed yesterday working at King Soopers in Boulder, Colorado," her friend, Lexi Knutson, wrote on Instagram. "Working at a grocery store. she had worked for the store for 30+ years and it was her favorite thing to do."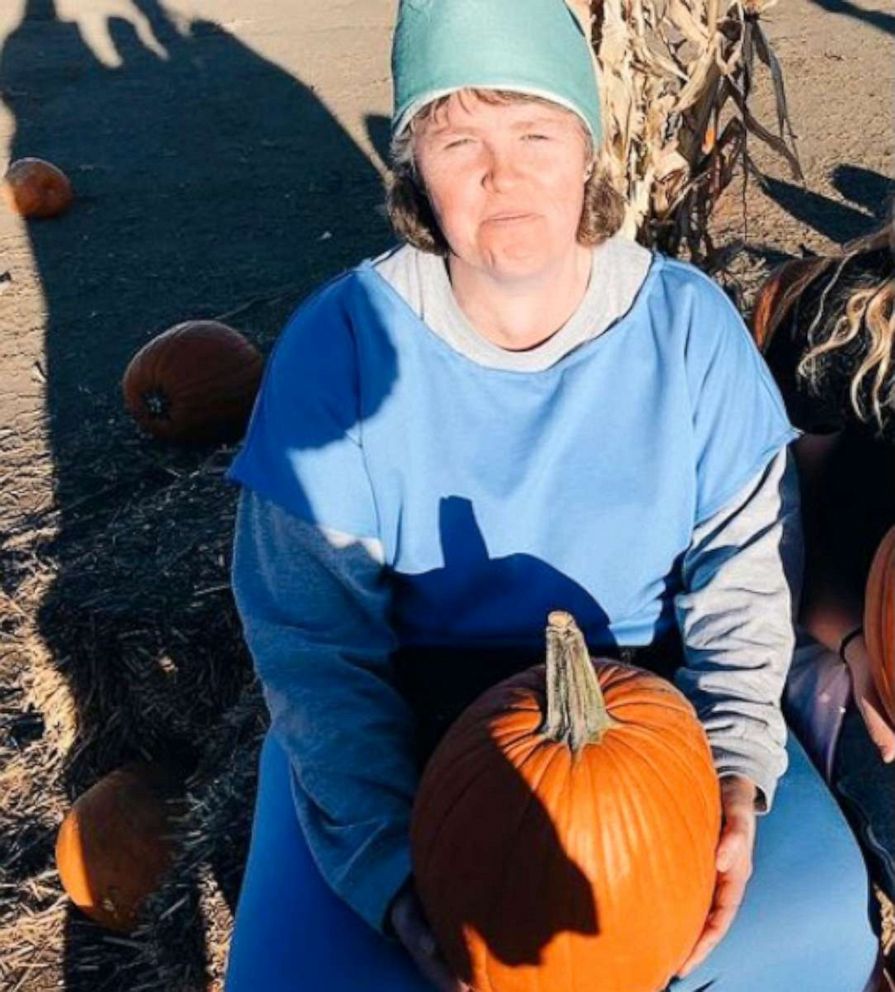 She added, "Teri was the most selfless, innocent, amazing person I have had the honor of meeting."
Jody Waters
Jody Waters was a mother of two and a grandmother, whose family described her as "extremely compassionate, humble, empathetic and a truly selfless person."
"For those of you who didn't get the opportunity to meet Jody Waters, you only know her as the victim of the worst kind of evil. To us, she was Mom, she was Grandma, and she was a friend to everyone she met," Waters' family said in a statement to ABC News on Thursday.
She owned clothing stores in Boulder and Denver for 23 years, her family said.
"She was a taskmaster, creative, led by example, and had an unmatched work ethic -- yet she always had time for others. Personal relationships were everything to her. She was the person who was always there when you needed help, support, or just a listening ear," the family's statement reads. "She had a truly unique ability to connect with people."
Waters enjoyed hiking in the Boulder area with her two rescue dogs and was devoted to her daughters, Alex and Channing, and called her young grandson, Everett, the "light of her life," her family said.
Stephanie Boyles, Waters' friend, told KMGH, that "Jody sparkled; when she walked into a room she was a breath of fresh air, a light."
Boyles said she'd been friends with Waters for more than eight years and their daughters were close as well.
"When she looked at you, you could just feel the love coming through her eyes and into you," Boyles said.
Neven Stanisic
The family of Neven Stanisic, 23, announced on Thursday that a private funeral for him is scheduled for this weekend, and they expressed "gratitude for all the support and kindness extended by friends, neighbors and the family's church, as well as by local authorities, including the Boulder County District Attorney's Office."
Stanisic had just finished repairing a coffee machine at a Starbucks kiosk in the Kings Soopers store and was walking back to his car when he was fatally shot, according to KMGH.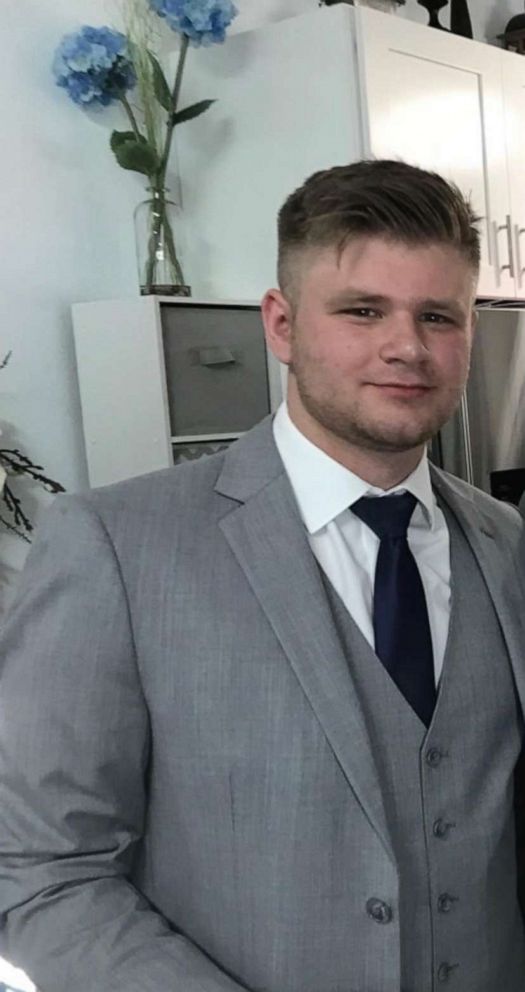 A deeply religious young man, Stanisic was a member of St. John the Baptist Serbian Orthodox Church in Lakewood, Colorado. He was born in the United States after his parents fled the war in former Yugoslavia in the 1990s, said Rev. Radovan Petrovic, the head priest of the church.
"They cannot comprehend that they actually fled this country to save their lives and start new, and now they're having to deal with this terrible tragic loss of their son. That is something that is striking them the most right now," Petrovic told KMGH.
He added that Stanisic's parents "taught him to be respectful of other people, especially those older than him."
"He was a very quiet boy, very polite and very hardworking," Petrovic said.