Around this time last year, Wilfrin Fernandez-Cruz waited for his mother at the finish line of the New York City marathon.
When his mom, Lisa Fernandez-Cruz, runs on Nov. 4 in this year's event, Wilfrin, who is 11 years old and has autism, plans to run by her side for the last leg of the 26.2-mile competition.
"I will be running a mile –- mile 25 to 26.2 -– on Marathon Day in the morning," Wilfrin, who lives in Brooklyn, said.
Wilfrin -- or Wil, as his mom calls him -- was diagnosed with autism when he was 2 years old. He started running with his mom a few years later.
"I've always been a runner," said Fernandez-Cruz, 35, a pastry chef who said she's been running since college. "Naturally, as he got older, he would run with me a mile here and a mile there."
Then she says a friend told her about New York Road Runner's races for children. Wil participated in the races, which are free, his mom said.
And this year, Wil was named a youth ambassador with the organization and will be competing in the marathon's youth invitational.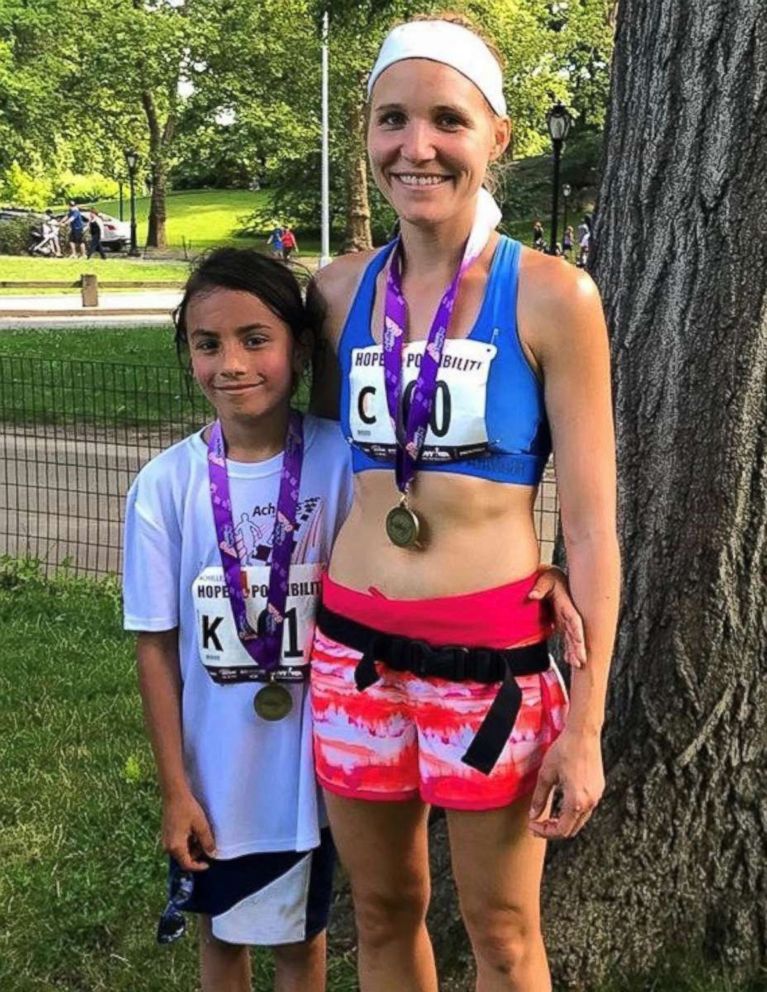 The New York City marathon is full of participants who run for the competition, better health and to achieve a lifelong goal. Some also run for charity, which goes a long way toward helping children like Wil participate for free in competitions.
"The whole reason my son gets to run for free is because these people raise money," Lisa said of the adult competitors. "They have been life-changing for us and our family."
Adult runners help raise money for youth programs by participating in 12 different marathons all over the world, including New York, London, Chicago, Boston, Tokyo and Berlin, said Michael Rodgers, New York Road Runner's vice president of youth and community runner engagement.
The programs, which are called the Rising New York Road Runners, focus on developing children's physical literacy: skill, motivation and desire to be physically active for life.
"We trick kids into running through fun activities and games," Rodgers joked. "They don't realize while they're having fun. They're running and engaging and learning how to move their bodies. When you're physically active as a kid and you enjoy it, you want to continue doing that as an adult."
Rodgers added that the programs accommodate children with disabilities, too.
"We also have a Rising New York Road Runners Wheelchair Training Program," he said. "We work with kids who are in wheelchairs in special free clinics."
Beyond children, the New York City marathon provides a platform for other inspirational stories to come to light.
Glenn Hartrick, for one, is an avid triathlete who was paralyzed four years ago when a driver made an illegal U-turn in New York City and struck him while he was training on a routine ride.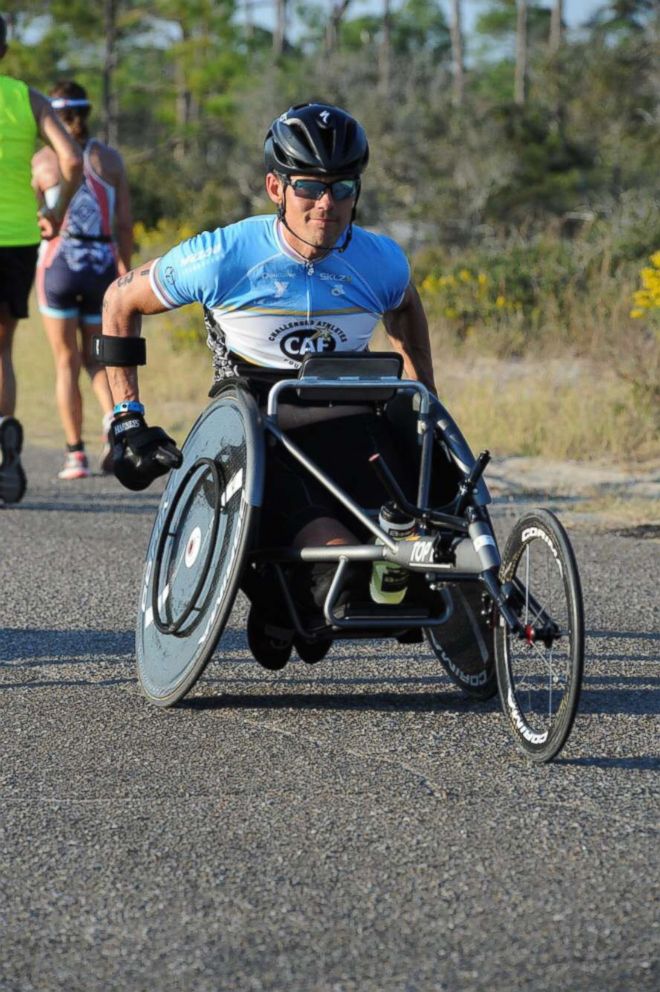 "I was in the best shape of my life before I was hit," Hartrick, 37, recalled, saying he had just finished Ironman Texas three weeks before the accident.
During his recovery in the hospital, Hartrick read about the Challenged Athletes Foundation and applied for a hand cycle. After the foundation granted it to him, he says he knew he'd be back.
"Fast forward, November 2015, I was there in a hand cycle and hand cycled the New York City marathon," he said. "Crossing that finish line and knowing all that went into it and my family and friends were there supporting me was a day I'll never forget it."
Now, he'll be competing in this year's marathon in a push rim wheelchair.
"I will be the first person to have competed in the New York City marathon as an able-bodied runner using a handcycle and in a racing wheelchair," he told ABC News.
The Challenged Athletes Foundation, which is based in San Diego, was co-founded in 1994 by Bob Babbit. He said the organization has sent out 23,000 grants and raised $100 million to help disabled athletes.
"We decided that anyone who needed training equipment of any sort that had to do with a sport, if they needed coaching or if they need travel expenses, they could apply for grants," he said.
The grant went a long toward helping Hartrick get back to competing. He said he finished a race in Florida last fall 37 minutes faster than his last competition as an able-bodied athlete.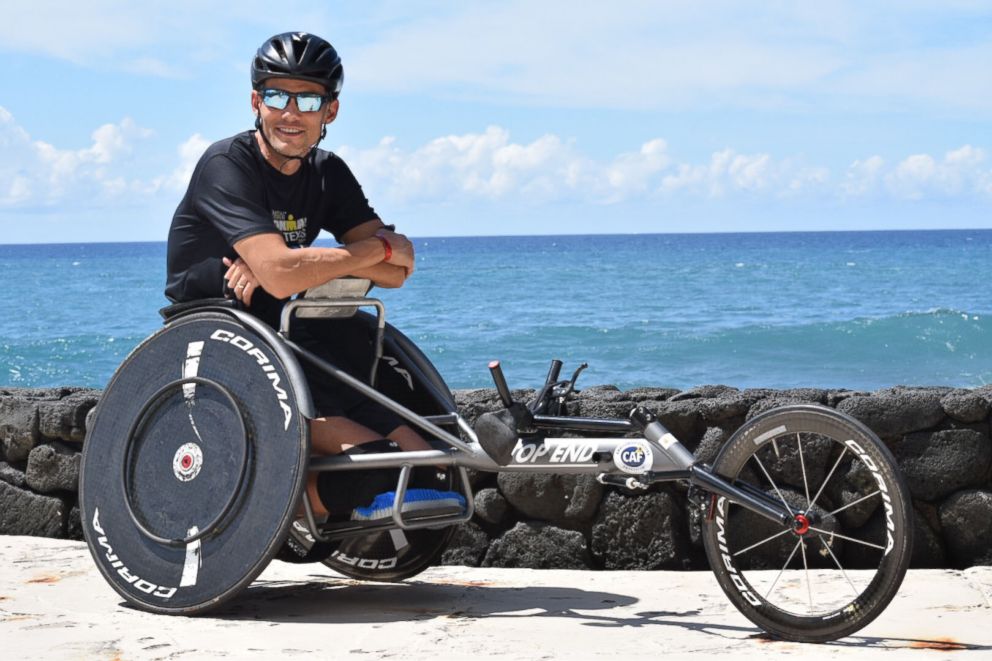 "Anything is possible," he said. "I do it because I love it. I have been given a second chance."
The Challenged Athletes Foundation has teamed with New York Road Runners, too, to help children get what they need to participate in competitions, Rodgers said.
Fernandez-Cruz said the support Wil has received can't be measured by the number of races he's competed in or how many miles he's run. His confidence has skyrocketed in school, she said, ever since he became part of the running team.
"It made him incredibly proud of himself to show his peers and friends at school how great he was at running and that it was something he really excelled at," Fernandez-Cruz added.