'Brought to tears': Coco Gauff describes the moments after her US Open win
President Joe Biden invited Gauff to visit the White House.
FLUSHING MEADOWS, QUEENS -- To Coco Gauff, her moment of victory felt like a relief.
"When I fell on the floor, it was just, I don't know. It's like, 'Oh, it's over. This whole struggle is over,'" the newly minted U.S. Open champion said in an interview with ABC News.
Gauff said that the hug we all saw live on TV with her parents felt like a long embrace.
"I'm not really a touchy person ... he [her father] was the first person I saw when I walked up those stairs ... yeah, brought to tears immediately," she said.
Gauff's victory enshrined the 19-year-old in the history books for not only being one of the youngest American women to win the U.S. Open title, but also one of the few Black American women to do so. She joins Althea Gibson, Venus and Serena Williams, and Sloane Stephens on that pedestal.
"I'm a product of their legacy and all the trials and tribulations they had to go through," she said. "And I wouldn't have this trophy if it wasn't for them. And I don't know it's really cool to see their names on this and know that mine is going to be cemented on here with them."
Gauff had a message to the young girls out there who watched her win on Ashe Stadium -- a court where a young Coco watched tennis matches with her parents. The U.S. Open posted a video of young Coco dancing in the stands.
"That girl [would have been] jumping even higher and crazier if she knew this would happen. I think 10 years later, I don't know how old I was in that video, I think nine. So 10 years later, carrying this is crazy. And I think the biggest thing I would tell her is keep dreaming and keep believing because they're very possible and they're very within reach," she said as she embraced the trophy.
Gauff had been keeping notice of who was watching her matches in the stands and the chatter on social media but there was one reach out that could stand apart from the rest. She was expecting a call from President Joe Biden.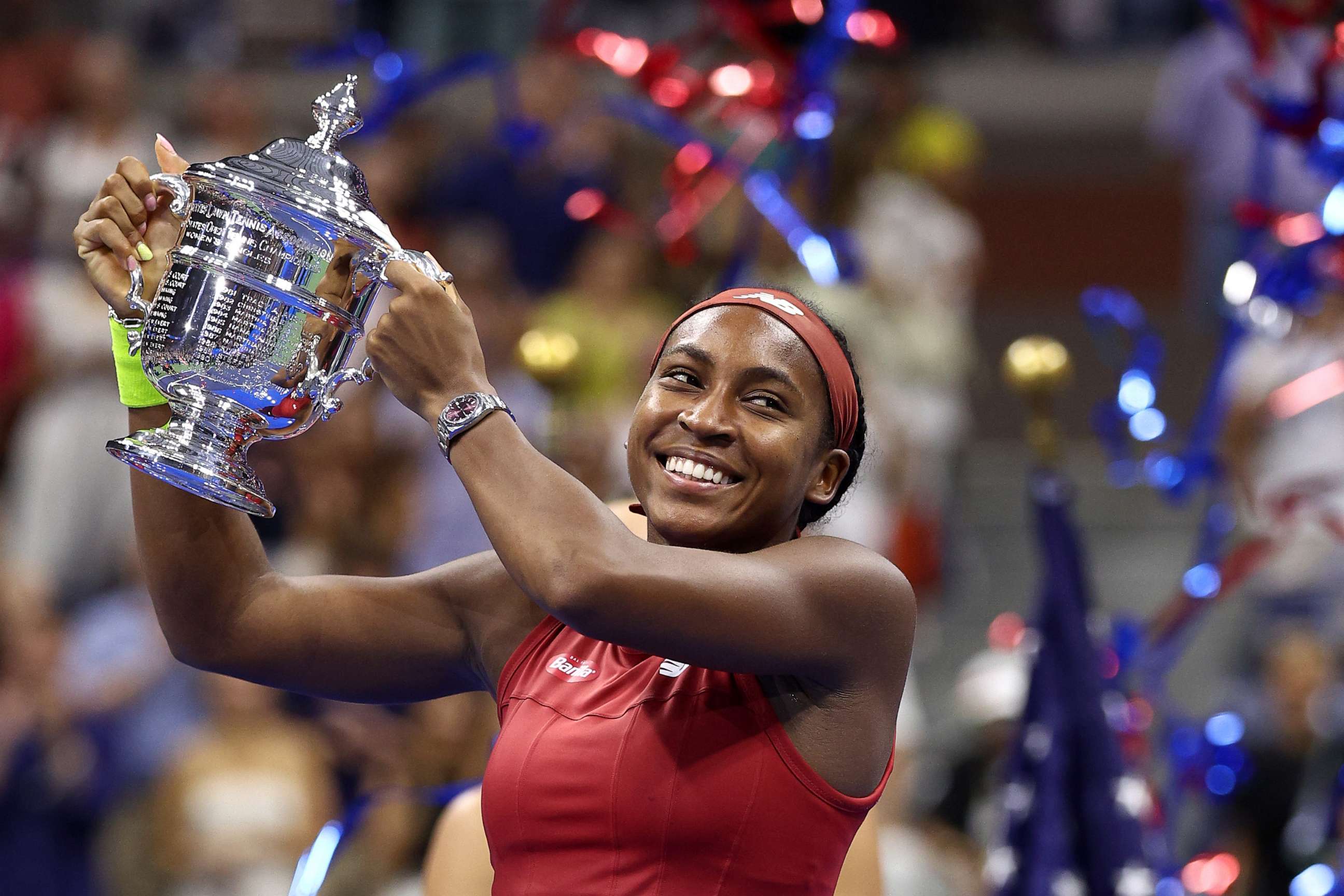 "I heard that there is a phone call coming from Mr. President, so that's going to be a weird conversation," she said, adding, "I'm sure he's going to say congratulations. And I don't know what I'm going to say to him. But that's really weird to think that I'm about to probably possibly speak with the president of the United States already met, you know, the former president, Barack Obama, and that was pretty cool."
Biden later had a phone call with tennis phenom and her parents, according to the White House. The call came after Gauff wrapped up an evening of post-match interviews and photo opportunities.
"The President spoke by phone with Coco Gauff and her parents. He congratulated her on winning the U.S. Open," the White House said in a statement.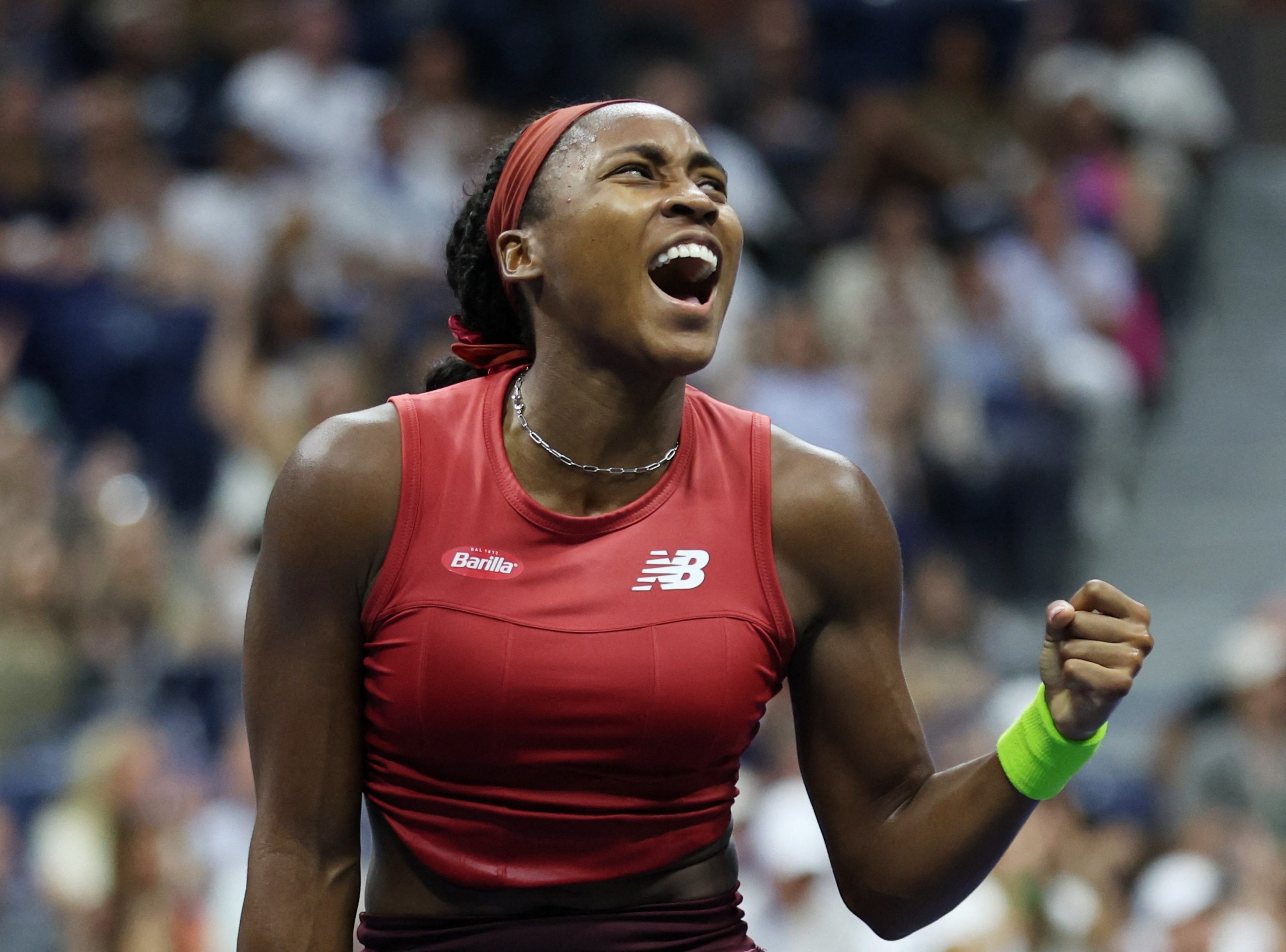 Gauff was described as being ecstatic when taking the call from the president. Biden also invited Gauff to the White House.
The 2023 tournament marked the 50th anniversary of equal pay at the U.S. Open -- a milestone brought about by the work of tennis great Billie Jean King which was celebrated throughout the two week tournament by the USTA.
During her trophy presentation, Gauff said, "Thank you, Billie, for fighting for this."
"Billie is obviously a trailblazer on and off the court. And I'm thankful that you know we're here as a woman, as a black woman being paid the same amount as you know, the men do in this competition," she told ABC News.
Now how does a 19 -year-old celebrate a U.S. Open victory? Gauff said she was on her way to see her parents and team at a sports bar where she was going to finally sit down and eat a burger.