The Cajun Navy came to the aid of 160 people in North Carolina Friday morning, many of whom had to be rescued from the roofs of their cars after they were stranded while trying to drive away from the devastation of Hurricane Florence.
"The tide came up really strong -- five to eight feet, they're saying -- and a lot of the people did not get out ... got stuck in conditions on the roads," Todd Terrell, the founder of the Cajun Navy, told ABC News. "So a lot of people we were rescuing from the tops of their vehicles."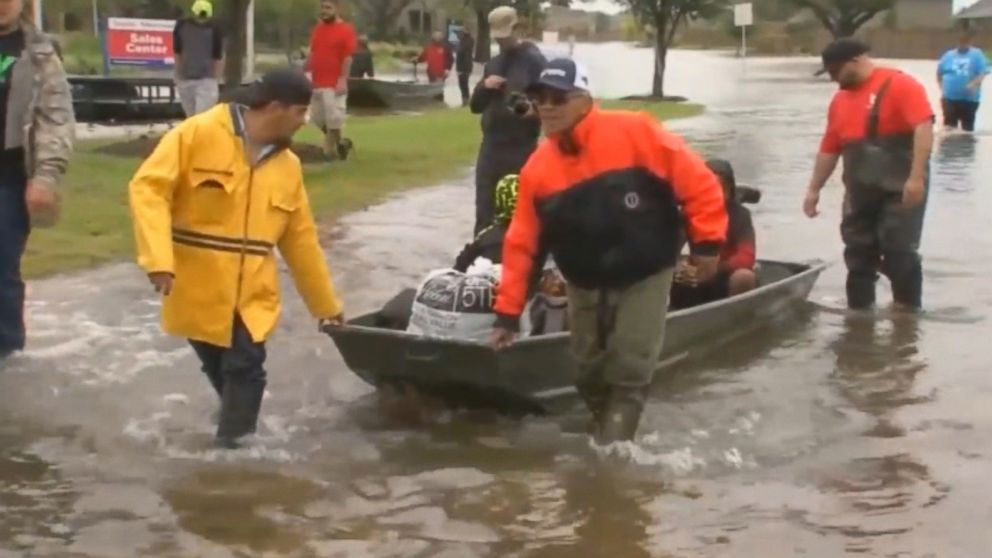 The Cajun Navy is an informal volunteer group -- comprising mainly of private boat owners -- who assist in search and rescue efforts. The organization was formed after Hurricane Katrina hit Louisiana in 2005.
Around 310 people from nine different states are on the ground in New Bern, North Carolina, providing resources and manpower to first responders, Terrell said. Some have traveled hundreds of miles to help in any way they can -- including getting people out with air mattresses when boats can't be used.
"The winds were so high, we couldn't get [the boats] in there because the winds were toppling them and it was making it unsafe for us, so we had to use a couple of air mattresses and float people out," Terrell said.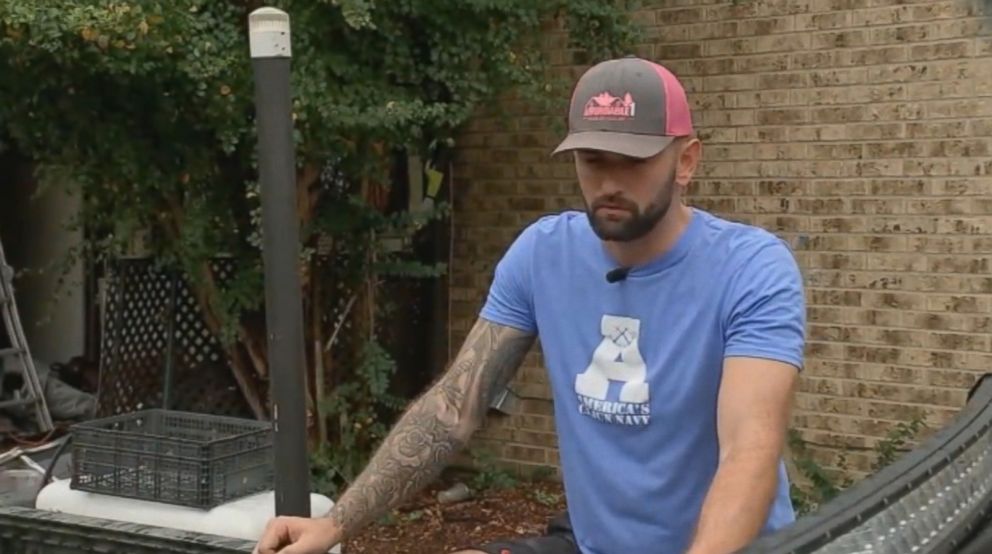 Volunteers encountered another problem.
"The current is way stronger in this one and the water came up like in minutes," Terrell said. "Two to three feet of water came up within minutes."
Taylor Fontenot, a roofer in Sugar Land, Texas, joined the Cajun Navy last year after Hurricane Harvey hit the Lone Star state in August 2017. He traveled to the Florida Keys after Hurricane Irma ravaged the islands in September 2017 and flew to Puerto Rico after Hurricane Maria hit just weeks later.
On Wednesday, Fontenot packed up diving gear, a rappelling harness, first aid supplies, a chainsaw and Houston Texans football cleats to bring with him to the Carolinas.
The volunteers hope to keep the hurricane a "zero-casualty event," Fontenot said.