California Man Abandoned by Dumpster as Baby in 1989 Meets Biological Father for 1st Time
Robin Barton, now 25, was found "left for dead" by a cop in November 1989.
— -- When Robin Barton was just born, his mother abandoned him by a garbage dumpster in Santa Ana, California, where he was found on the ground covered in newspaper, gravel and trash.
That's where Michael Buelna, a now retired cop, said he discovered the baby and saved his life.
The two lost connection shortly after Barton was adopted but now, 25 years later, the two were reunited recently. Barton's biological father saw the reunion on the news, called police and met with Barton for the first time on Sunday.
After the meeting, Barton told ABC News station KABC, "There are a myriad of feelings, between shock and amazement and happiness, et cetera."
"I was so happy for [Barton]," Buelna told ABC News today. "It's been overwhelming for him, and he's still trying to absorb everything, but he's hoping to connect with more members of his biological family."
Buelna said he found Barton by a dumpster late at night on Nov. 21, 1989, after responding to an unrelated stabbing incident in the same neighborhood.
"I recall hearing what sounded like a very faint 'meow' of a cat, and I kept walking and some people told me they heard a baby near the dumpsters," he said. "I kept walking but then decided to go back."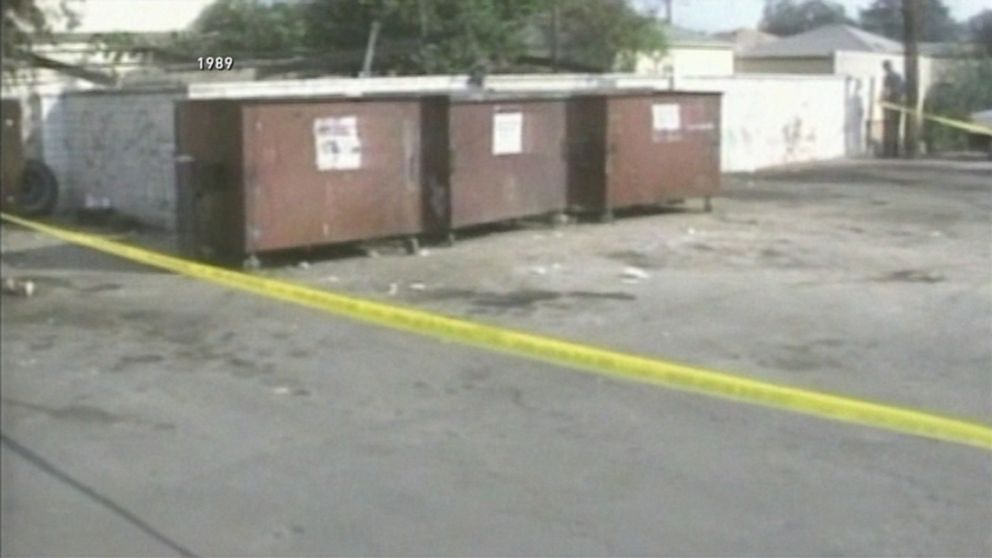 Buelna said he saw a lot of trash and newspapers on the ground by the dumpster, and when he pushed the junk aside, he discovered Barton.
"It took a second or two for what I saw to sink in," he said. "The baby was completely grey and [looked] lifeless. I saw its umbilical cord. It was still covered in mucous from birth, and it had a lot of debris stuck to him. He was completely nude -- no blanket or anything."
Barton was taken to the hospital, where Buelna's wife visited him every day until he was adopted, Buelna said.
He added that after a month-long investigation, Barton's birth mother was identified. She was arrested and later sentenced to three years in prison for child endangerment and attempted murder, The Associated Press reported.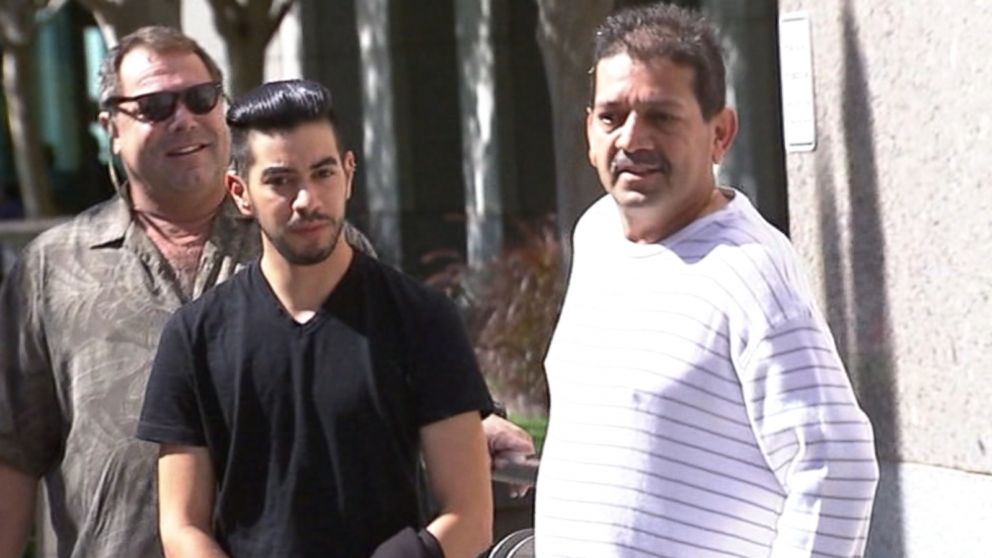 Barton's biological father, Marcos Meza, claimed he did not know about the baby before it was abandoned, Buelna said. Though Meza was identified and verified as the father through blood tests ordered by the court at the time, Buelna added, the baby ultimately was put up for for adoption.
Meanwhile, Buelna kept in touch with Barton's adoptive family until he was 1, and he left it up to Barton's adoptive parents to decide if and when they wanted to tell Barton about the circumstances of his birth.
Barton always knew he was adopted, but only recently did he ask his adoptive parents to tell him the whole story, Buelna said. After Barton learned what had happened, he called the Santa Ana Police Department right away to get reconnected with Buelna and to thank him, Buelna added.
The reunion made the local news. Meza saw it on T.V., and he called the police department, which verified he was the father before allowing him to meet with Barton on Sunday, Buelna said.
Meza told KABC he had been searching for Barton for years.
"For 24 years, I always said I would like to find him, and I finally did," he said.
Barton, who was raised an only child, now has five sisters from his biological father and more relatives who he's thrilled to meet, Buelna said.
"I'm going to meet as many family members as I can," he told KABC.
Buelna is also making plans for Barton to finally meet his biological mother, who is currently in Tijuana, Mexico, he added.
Barton told KABC, "I forgive her because she was a young woman in a very compromising position."
Barton and his biological father, Meza, did not immediately respond to ABC News' request for additional comment. Buelna said Barton's biological mother told him she did not want to talk to media.