A California man accused of blowing up two Pacific Gas and Electric transformers allegedly had large amounts of explosive materials and an inactive methamphetamine lab in his home, authorities said.
Peter Karasev, 36, of San Jose, was arrested on Wednesday and faces multiple charges, including two counts of exploding a destructive device, two counts of destroying an electrical line and an arson charge related to the "transformer bombings," Santa Clara County Deputy District Attorney Victoria Robinson told reporters Friday.
The incidents occurred in January and December 2022 at two separate locations, San Jose police said. The explosions damaged the PG&E transformers, leaving thousands without power.
According to the criminal complaint, the suspect was captured on surveillance footage riding a bicycle to a small strip mall early on Jan. 5 and igniting a backpack near the bottom of a PG&E transformer box before immediately fleeing the scene.
"[It] is believed that this suspect intentionally caused this destruction and harm to public safety," the criminal complaint stated.
Another PG&E transformer box located three miles away outside a Macy's store was similarly destroyed early on Dec. 8, 2022, police said. Detectives determined the incidents may have been linked, and surveillance footage and cell phone pings led investigators to Karasev, who was arrested on Wednesday outside his workplace, according to the complaint.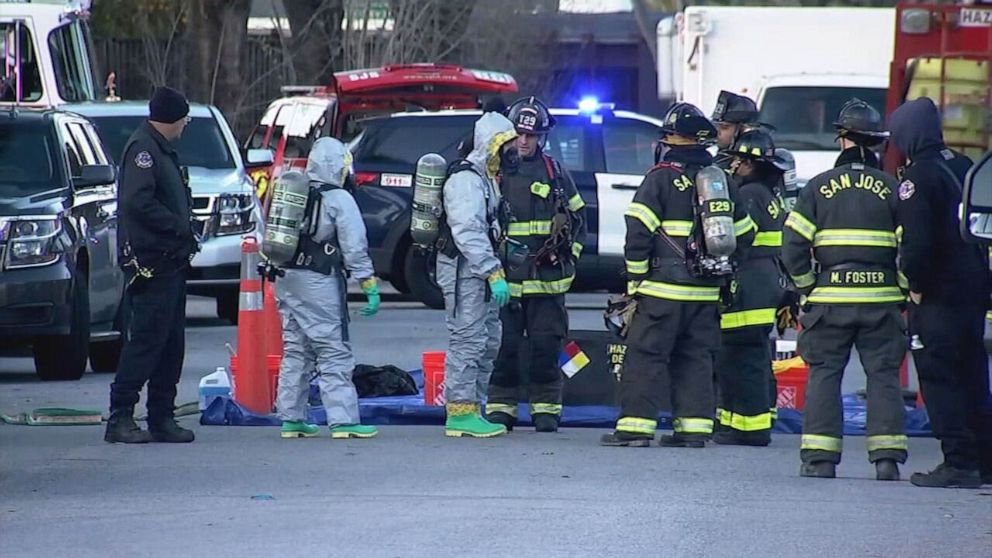 A large law enforcement presence descended on his home Wednesday afternoon and has remained active, according to ABC San Francisco station KGO.
"Not only is there explosive material here, there's chemicals used to manufacture narcotics," San Jose Police Sgt. Christian Camarillo told KGO.
"Deadly, deadly combination in a residential neighborhood with children in the home," he added.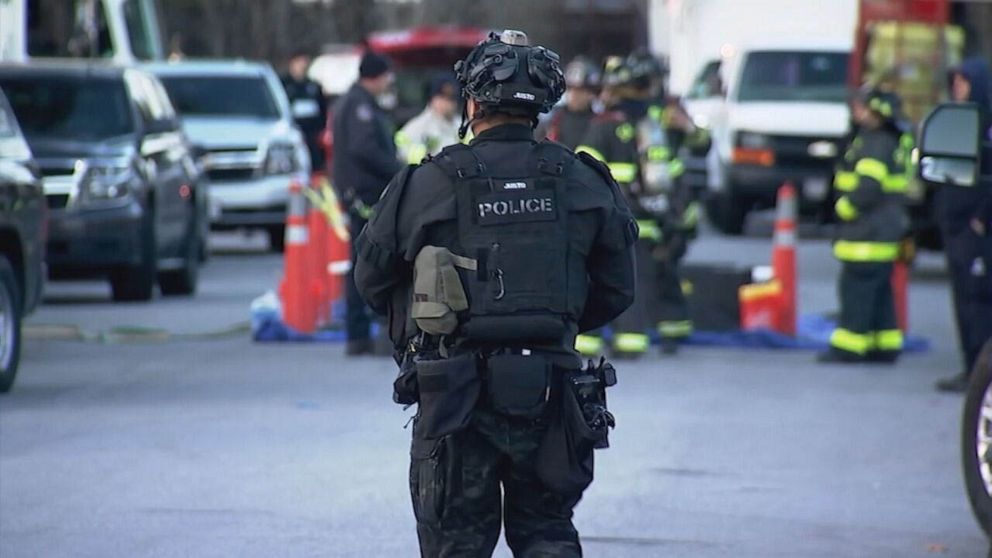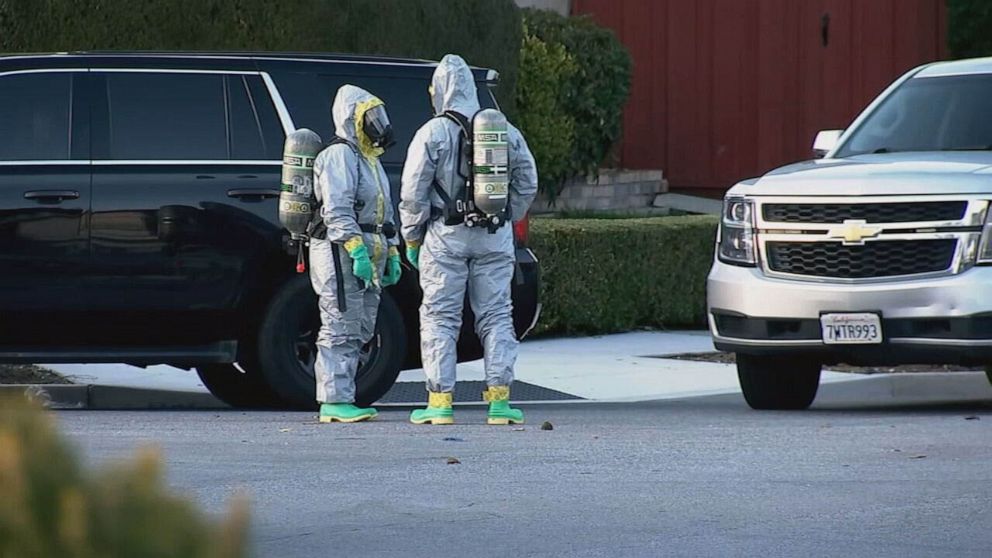 Due to the volume of materials, police called in federal resources to help with handling and "rendering safe" the evidence, Camarillo said.
During an interview with police following his arrest, Karasev reportedly mentioned he was interested in "model rocketry" and thought that was why he was in custody, according to the complaint.
"The suspect said he was told that there were warrants being served at his house and he was concerned because there was stuff related to model rockets there," the complaint stated, adding that he reportedly said "that there could be something that would be misconstrued as an explosive device, but it was meant to propel something."
During a search of the suspect's home on Thursday, detectives located the bike used during the Jan. 5 incident that was captured on surveillance footage, according to the complaint.
Drug Enforcement Administration agents also found an "inactive" meth lab in the home's garage and Kaserev allegedly admitted to using methamphetamine as a replacement for Adderall during an Adderall shortage, according to the complaint.
"The chemical smell was so strong tactical units needed to pull off the garage door to vent the area," the complaint stated. "Chemicals were located on the floor unsecured easily accessible to children."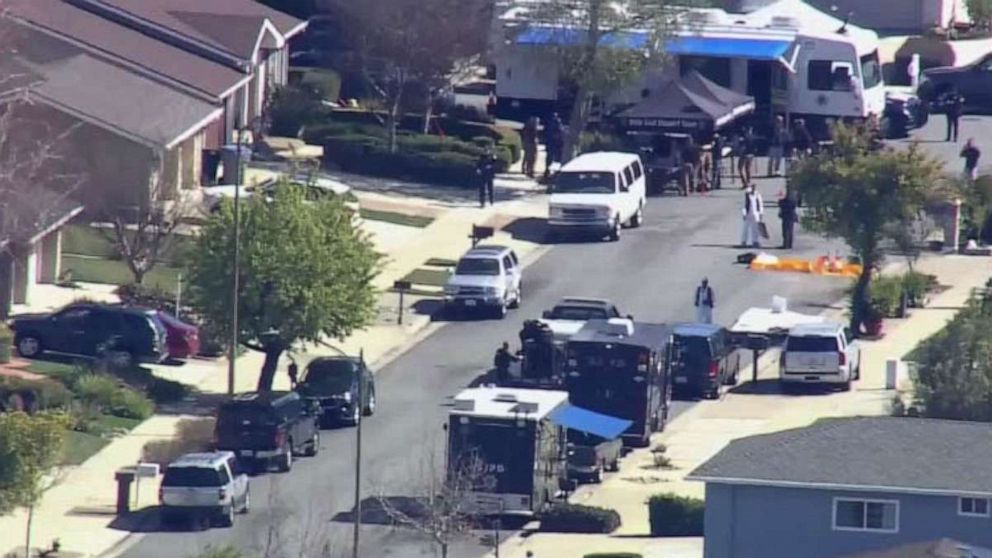 A motive for the blowing up of the transformers was not immediately available. ABC News was unable to reach an attorney for Karasev.
Police expect to be processing the scene for several more days, San Jose Police Officer Steven Aponte told KGO on Friday.
Karasev was charged with possessing materials with the intent to create a destructive device for items found in his home, according to Robinson.
He was ordered held without bail during an arraignment hearing on Friday. He is next scheduled to appear in court on April 26 for a plea hearing, online court records show.
While arguing for supervised release during Friday's hearing, the public defender's office said that Karasev is a software engineer at a company that develops self-driving cars and is married with three children between the ages of 1 and 5, KGO reported.
Karasev could face more charges as the investigation continues, prosecutors said.