California wildfires: President Trump tours CA damage, meets with firefighters and local leaders
President Trump is expected to discuss forest management during the trip.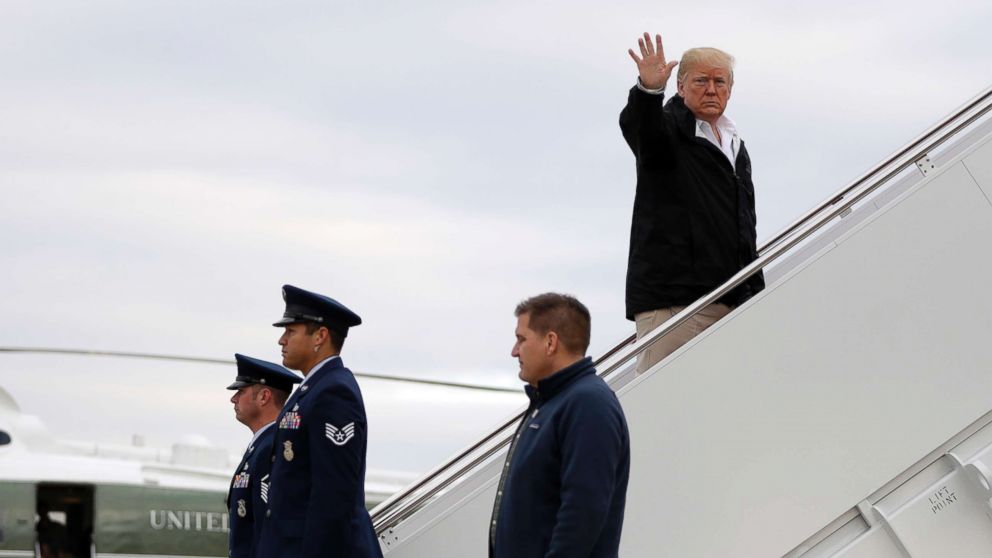 President Donald Trump surveyed the devastation from the California wildfires on Saturday, touring a neighborhood in badly ravaged Paradise and another in Malibu, where the homes were reduced entirely to rubble.
"This is very sad to see," Trump said as he stood with the governor, the mayor of Paradise and other local officials on a destroyed street. "As far as the lives are concerned, nobody knows quite yet."
"As big as they look on the tube you don't see what's going on until you come here," Trump said of the scale of the destruction and the impact of seeing the damage in first person.
"Nobody would have ever thought this could have happened," Trump said, as he pledged the full support of the federal government in the recovery efforts.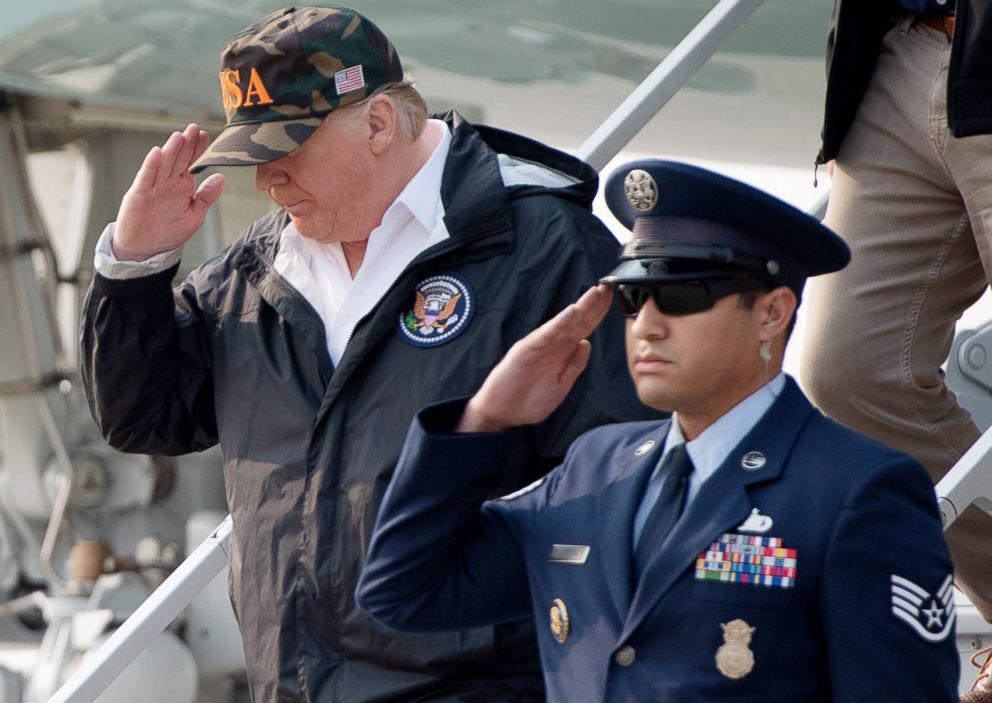 Asked if seeing the destruction has changed his perspective on climate change, the president said it had not, and instead repeatedly pointed to forest management as a key factor in fire prevention moving forward.
"No, I have a strong opinion. I want a great climate and we're going to have that," Trump said. "And we're going to have forests that are very safe. Because we can't go through this every year."
During a meeting with fire and local officials at an incident command center in Chico, the president referred to the fire as a "monster" and applauded firefighters who are "fighting like hell" to put out the remaining parts of the fires still burning.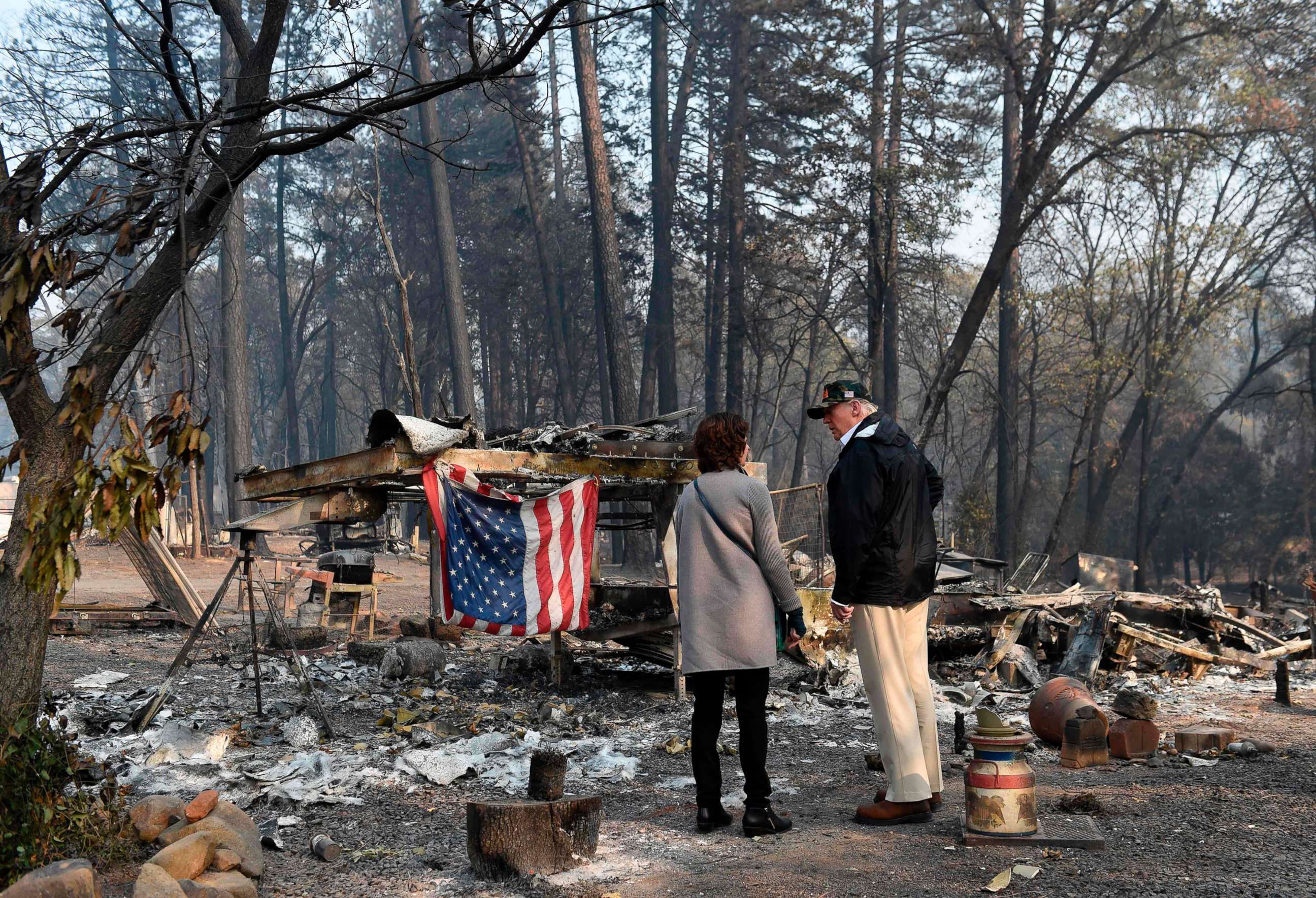 The raging wildfires have already claimed at least 79 lives and up to 1,000 people are still missing. The Camp Fire in Butte County, which killed at least 71 people, is considered the deadliest and most destructive wildfire in the state's history.
When the president arrived in California beneath hazy, smoke-filled skies Saturday, he was greeted by FEMA Director Brock Long, Gov. Jerry Brown and the governor-elect, Gavin Newsom.
In a tweet, Brown, who has feuded with Trump on several issues, welcomed the president to his state.
"Tomorrow @GavinNewsom and I will join @POTUS during his visit to the state," he tweeted Friday. "Now is a time to pull together for the people of California."
The president also received derision on social media when he appeared in Malibu, after his tour of Paradise, and he referred to the town as "Pleasure."
Deadly wildfires destroyed parts of California
A search and rescue team combs through the debris for possible human remains at Paradise Gardens in Paradise, Calif., Nov. 16, 2018.
Marcus Yam/Los Angeles Times/Polaris
Trump said he'll be stopping at two of the most devastated areas, and applauded the firefighters for being "unbelievably brave" as they've battled the fires.
The president also reiterated his criticism -- which first appeared as a tweet -- that poor fire management is to blame for the severity of the fires, and pointed to Finland as an example of how to better maintain forests.
"We do have to do management maintenance and we'll be working also with environmental groups, I think everyone's seen the light," Trump said. "The floors of the forest are very important. You look at other countries where they do it differently and it's a whole different story. I was with the president of Finland, and he said we have a much different — we're a forest nation. He called it a forest nation. And they spend a lot of time on raking and cleaning and doing things and they don't have any problem."
With proper Forest Management, we can stop the devastation constantly going on in California. Get Smart!

— Donald J. Trump (@realDonaldTrump)

November 11, 2018
Trump added that it could have been "a lot different situation" if we had been talking about forest management earlier. "It should have been done many years ago but I think everybody is on the right side. It's a big issue," he said.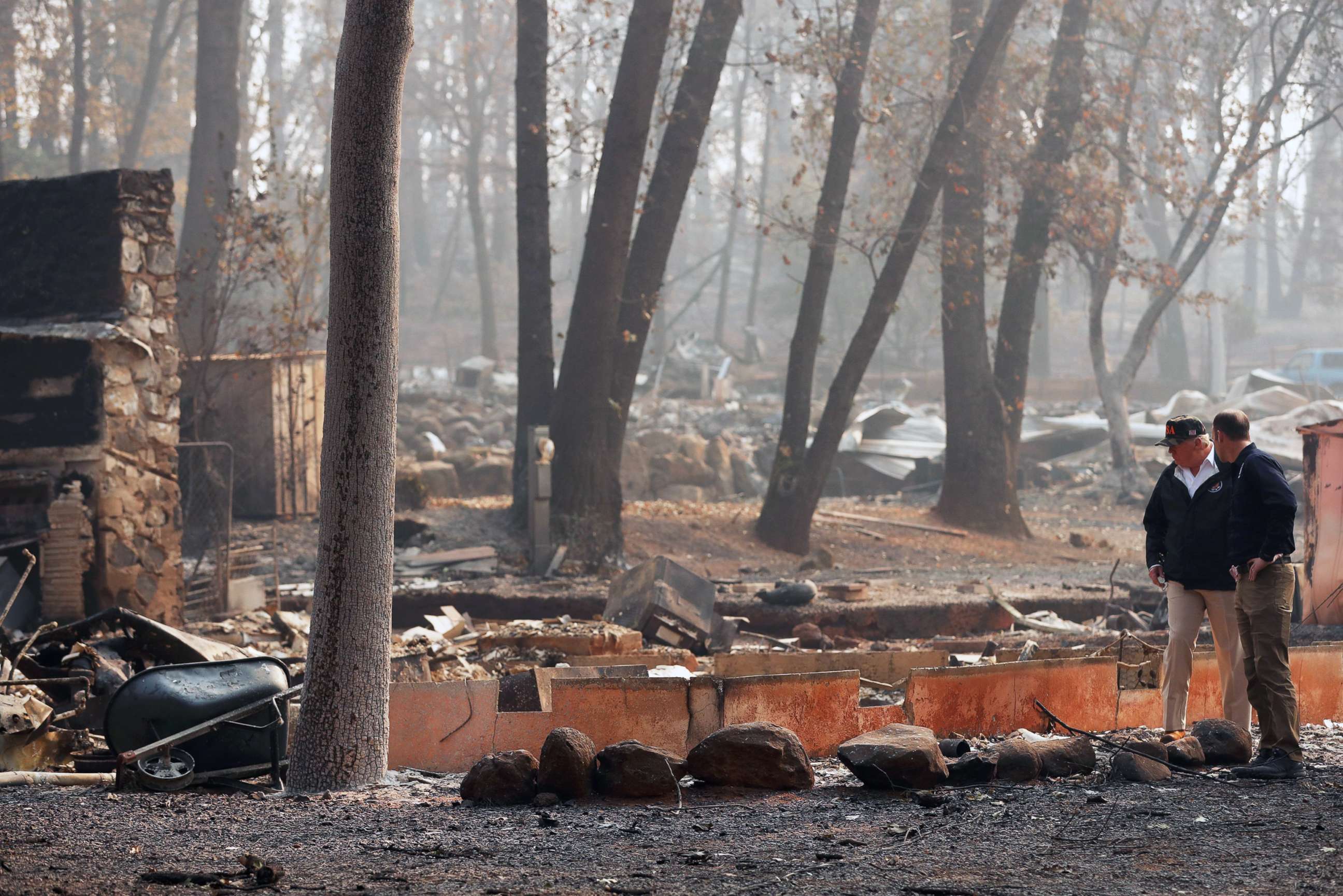 Though the president asserted that there is agreement on the issue of forest management, California officials, including a top-ranked fire official, have slammed his criticism. California Professional Firefighters President Brian Rice called Trump's assertion of forest management "ill-informed, ill-timed and demeaning to those who are suffering as well as the men and women on the front lines."