— -- Over 15,000 cards have been mailed to Danny Nickerson, the 5-year-old battling cancer who is turning 6 Friday.
The Massachusetts boy was diagnosed with an inoperable brain tumor known as diffuse intrinsic pontine glioma in October, one of the most chemotherapy-resistant cancers. Danny has since stopped going to kindergarten.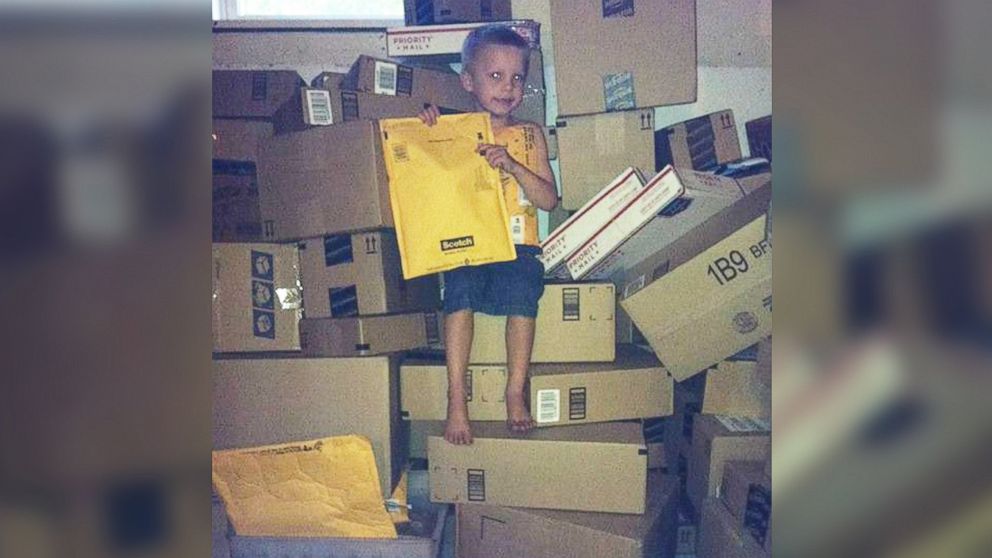 All this little boy wanted for his upcoming birthday were lots of cards with his name on them, Danny's mother, Carley Nickerson, told ABC News last Friday
His wish has been heard and granted.
Since ABC News first reported on Danny's story, the family's P.O. Box has been flooded with cards and packages from strangers across the country and even outside the United States.
Carley Nickerson says she has received messages from as far as Switzerland, Germany, Australia, Austria, California, Alaska, Norway and Sweden, asking her how to send Danny a card or sending him prayers.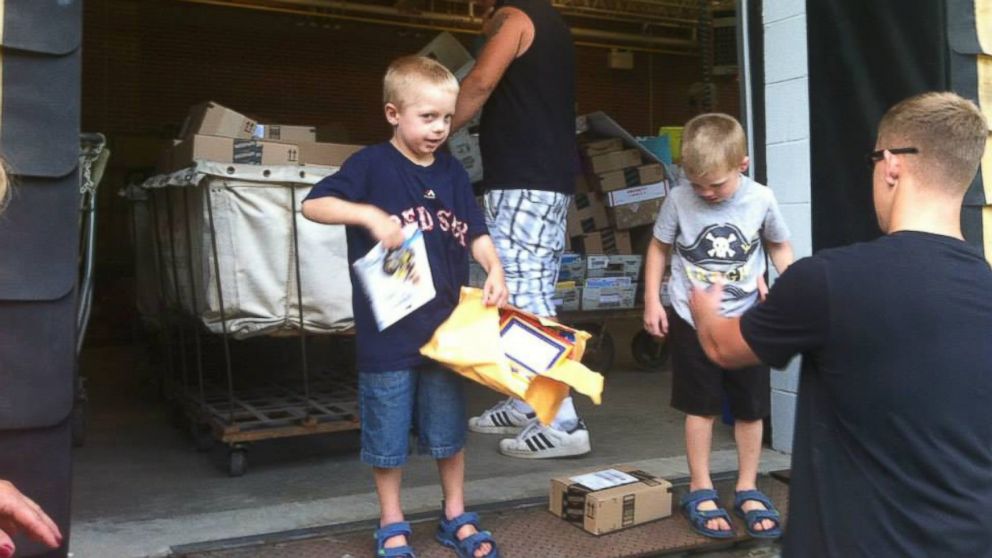 "Today's total rough count was a little over 8500 cards and 900 packages!!!" Nickerson wrote on a Facebook page he set up for Danny Tuesday.
"We are speechless and don't have enough words to explain how thankful we are for everyone of you," Nickerson continued.
Read More: What Does This Mass. Boy Battling Cancer Want For His Birthday? A Bunch Of Birthday Cards
Read More: What This Little Girl Who Survived Cancer Wants From You
Read More: Unlikely Friendship Between Toddler and WWII Vet Will Melt Your Heart
It took the family three cars and one rented truck to bring all the cards and packages back home.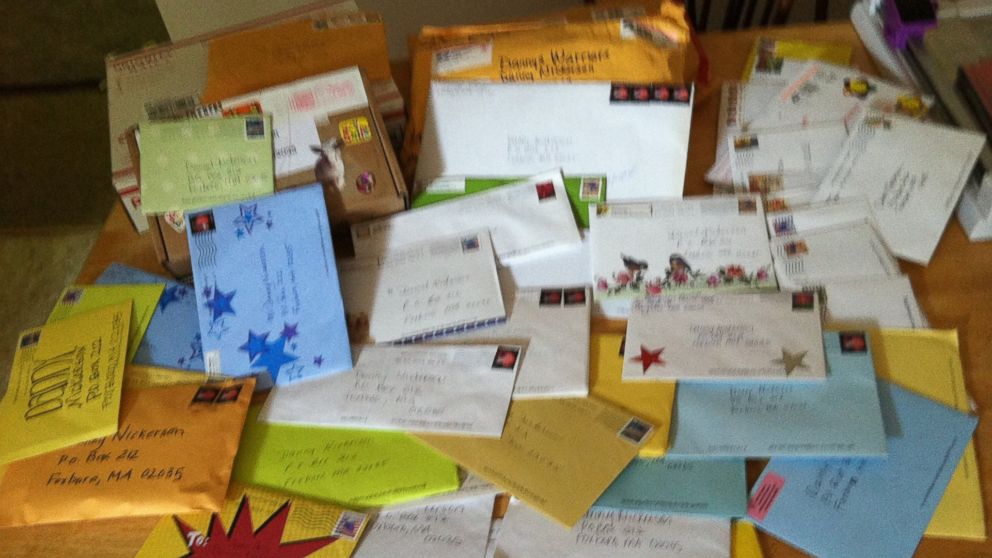 "We opened about 200 of them today and he loved seeing them," Carley Nickerson wrote. "One had a picture of fat cat on it and another with a cat blowing out candles and he laughed so hard at them!"
One man, Matt Sfara of Newton, Mass., decided that he has to make his card stand out, Carley Nickerson noted on Facebook.
Sfara made a card that is 4-feet wide and 6-feet tall when folded, and 8-feet wide when opened up. The card was addressed to "Danny Nickerson, The Coolest 6 Year Old."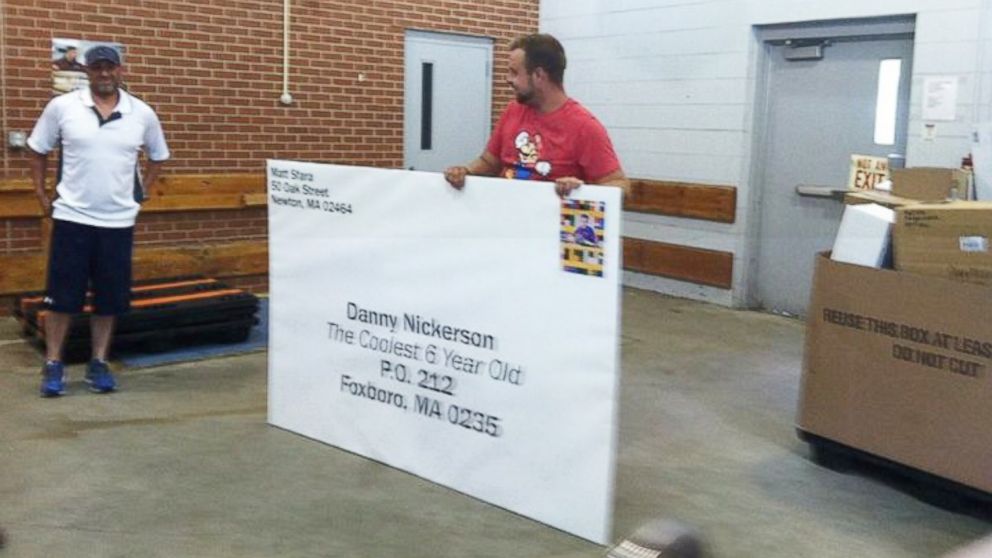 The number of followers on the Facebook page, Danny's Warrior, has skyrocketed to 27,594 today from 2,500 last week.
All cards can be mailed the Nickerson's home addressed: Danny Nickerson, P.O. Box 212, Foxboro, Mass., 02035.
His family has also set up a website and a GoFundMe page, which has already reached its $15,000 goal.