Carlee Russell charged with making false statements to police in 'hoax' disappearance
Russell was released on bond and charged with two misdemeanors.
Carlee Russell, the Alabama woman who told police she was kidnapped after she went missing for two days, was arrested on Friday and charged with two misdemeanors for making false statements to police, Hoover Police Department Chief Nicholas Derzis announced during a press conference on Friday.
"The story open wounds for families whose loved ones really were victims of kidnappings," Derzis said.
He added that he shares in the "frustration" that Russell was only charged with misdemeanors and said that he is calling on state legislators to add an "enhancement" to the law "when somebody falsely reports kidnapping or another violent crime."
"Existing laws only allowed the charges that were filed to be filed," he said.
Russell was charged with one count of false reporting to law enforcement authorities and one count of falsely reporting an incident, Derzis said. Each charge is a misdemeanor with a $1,000 bond and each is punishable with up to one year in prison and a potential $6,000 fine if she is convicted, he added.
Russell was released after posting $2,000 bond, according to Derzis.
ABC News has reached out to Russell's attorney, Emory Anthony, and the Russell family for comment.
Derzis said that police asked Alabama Attorney General Steve Marshall's office to adopt this case "because of the tension [it] has garnered," and the AG' office agreed to take it on.
Marshall joined Derzis at the press conference on Friday and said that his office intends to "fully prosecute this case."
"We don't see this as a victimless crime," Marshall said. "There are significant hours spent, resources expended as a result of this investigation and not only that, but the many men and women who are civilians who wore those yellow vests on a hot afternoon and evening looking for someone they thought was abducted, trying to be of assistance."
Marshall added that his office will continue to monitor this investigation to determine whether or not there are any additional charges that need to be brought."
When asked by a reporter about concern in the community over other missing Black and brown women, both Derzis and Marshall dismissed concerns that Russell's case could lead law enforcement not to seriously investigate other cases.
"We work every case like all other law enforcement does. So I don't have any concern anywhere that that would be an issue," Derzis said.
Marshall said that he wanted to "echo" Derzis' sentiment, saying, "I expect regardless of your gender, your race, that when that report is filed, that Alabama law enforcement is going to do its job."
Lane Tolbert, chief assistant district attorney at the Jefferson County District Attorney's Bessemer Division office, told ABC News on Thursday that prosecutors advised police on "what we think the charges should be," but said that charges would be filed by the Circuit Clerk of Jefferson County, Bessemer Division's office.
Derzis said that the case was referred back to the Municipal Court because the charges were only misdemeanors.
Russell's arrest comes after prosecutors confirmed to ABC News on Thursday that they discussed potential charges against Russell with the Hoover Police Department after the 25-year-old admitted through a statement from her attorney on Monday that she made up the whole thing.
Derzis told reporters during a press conference on Monday that Russell's disappearance was a "hoax" and read a statement provided to police by Russell's attorney, Emory Anthony, acknowledging that "there was no kidnapping."
"My client has given me permission to make the following statement on her behalf. There was no kidnapping on Thursday, July 13th 2023. My client did not see a baby on the side of the road. My client did not leave the Hoover area when she was identified as a missing person. My client did not have any help in this incident. This was a single act done by herself," the statement as read by Derzis said.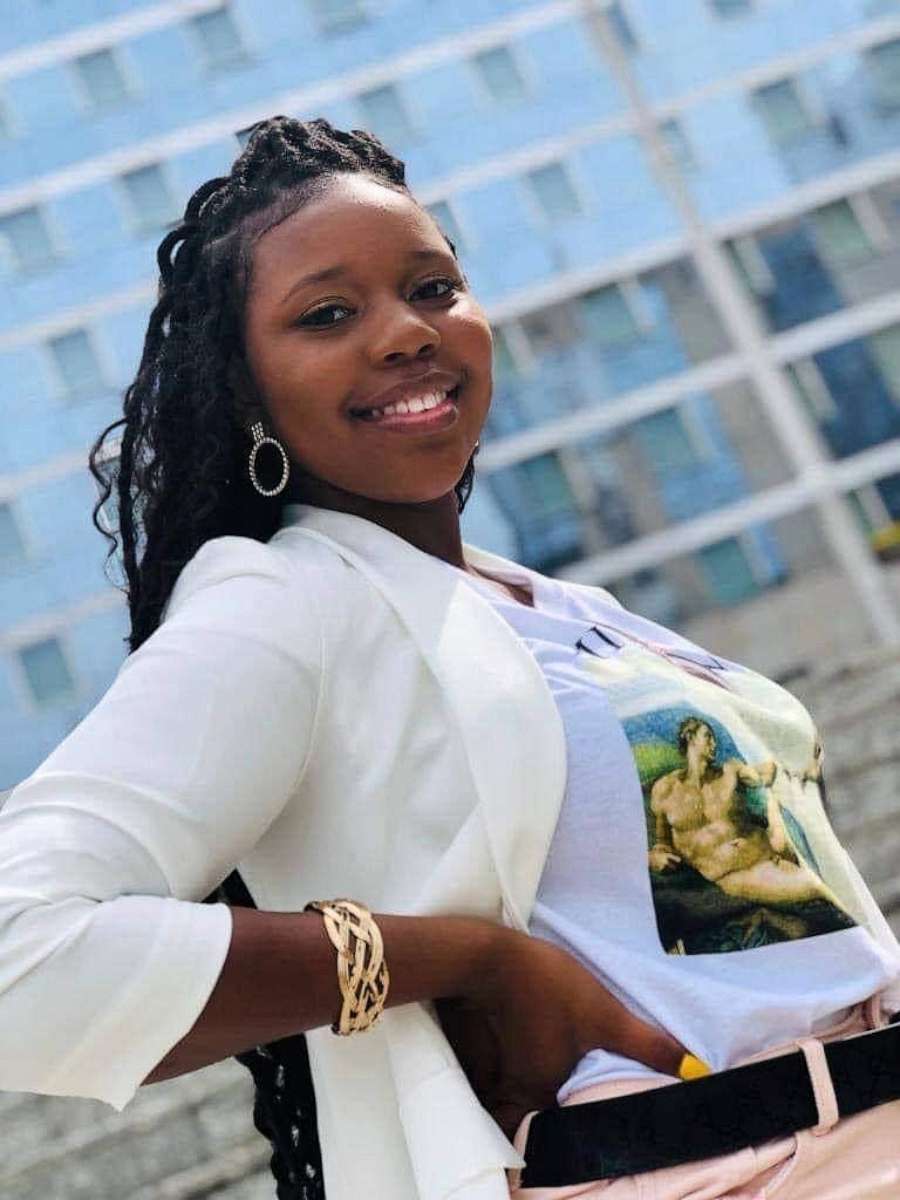 "We ask for your prayers for Carlee as she addresses her issues and attempts to move forward. Understanding that she made a mistake in this matter, Carly again, asks for your forgiveness and prayers," the statement continued.
Before her disappearance Russell called 911 on July 12 at around 9:30 p.m. ET to report a toddler on Interstate 459 in Alabama, but the Hoover Police Department said in a press release last week that investigators have not found any evidence of a child walking on the side of the road. According to Derzis, Russell also told police after she returned home on July 15 that she was taken by a male and a female when she stopped to check on the toddler that she reported on the highway.
Hoover police met with Anthony earlier this week to discuss the case.
Derzis said during a press conference on July 19 that Russell searched for Amber Alerts and the movie "Taken" on her phone before her disappearance.
Russell also made searches related to bus tickets in the hours before she went missing, Derzis said.
"Taken," the 2008 movie starring Liam Neeson, centers around a young woman who is abducted and the quest to save her from her kidnappers.
"There were other searches on Carlee's phone that appeared to shed some light on her mindset," Derzis said, adding he would not share them out of privacy.