It's that time of year again when automakers flood the Jacob K. Javits Convention Center in New York City with their latest and greatest cars, trucks and SUVs. Nearly 1 million car enthusiasts are expected to attend the New York International Auto Show and 39 automakers will compete for their attention, and dollars.
There are some notable no-shows this time around -- Aston Martin, Ferrari and Lamborghini -- but there are still plenty of supercars and ultra-luxury vehicles to whet the appetite.
The show, which opens to the public today and concludes April 3, will feature the usual mix of SUVs and crossover vehicles but also a rich selection of sedans. Hybrids and electric vehicles will be represented but the roll-out is more muted compared to the glitz and glamour of their bigger and petroleum-loving brethren.
"SUVs and crossovers are the money makers of the show and the show is stuffed with them," Justin Hyde, managing editor of Yahoo Autos, told ABC News at the media preview event this week. "They're not glamorous but people buy them en masse. There's an arms race with American drivers as to how high you can ride on the road."
American drivers have also changed their perception of crossovers, Hyde pointed out.
"They now signify wealth and status that used to be the way with sedans," he said. "Crossovers can command higher prices because they're so popular."
Automakers sold 354,166 crossovers in February, an increase of 15 percent from February 2015, according to Motor Intelligence. For the first two months of the year, 664,722 crossovers were sold, a year-over-year jump of 12.7 percent. For SUVs, February sales rose 6.2 percent from 2015 and 2.2 percent between Jan. 1 and Feb. 28 year-over-year.
The SUVs and crossovers that were a hit with analysts and media critics at the show this year include the 2017 Acura MDX, Maserati Levante and the four-cylinder Porsche Macan.
Karl Brauer and Rebecca Lindland, senior analysts at Kelley Blue Book, both said the 2017 Mazda MX-5 Miata RF caught them off guard -- in a positive way.
"It looks like a coupe and there's a sense of the Aston DB5 in it," Brauer said.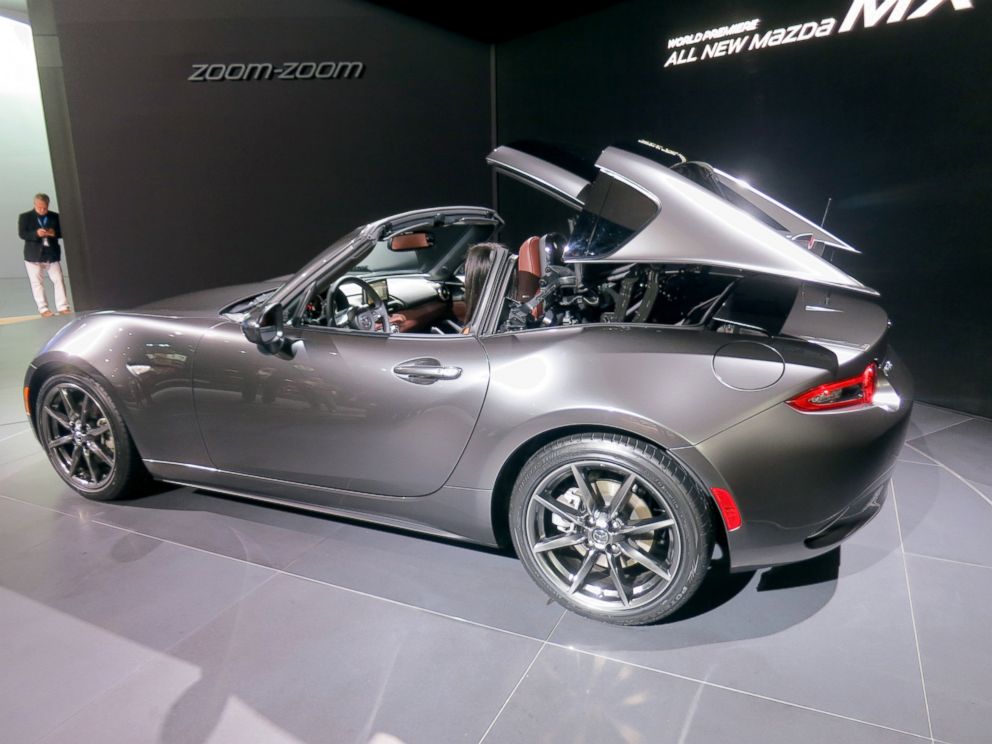 "I love the proportions on the RF ... the long hood ... it has old-school sports car proportions," Lindland added. "It's elegant with a British sports car vibe."
The RF ("retractable fastback") features a folding hardtop that can be deployed at speeds up to 6 mph. Mazda is mum on the MX-5 RF's sticker price and when it will arrive in dealerships. No sales projections for the RF have been announced.
Tim Barnes, director of product planning and strategy at Mazda, emphasized that the current Miata MX-5 has been selling well with both women and men, breaking the convertible's stereotype as a "chick car." Millennials and empty nesters have also jumped on the Miata bandwagon, he said. Moreover, the brand is currently undergoing a transition.
"We're trying to be more aspirational ... more of a destination brand," he told ABC News. "We're looking at quality of sales rather than quantity." When pressed, Barnes clarified: the Japanese automaker wants affluent and well-educated consumers to drive its cars.
Lindland and Brauer agreed that Mazda has a hefty task on its hands.
"The product is there but they have to work as hard on the messaging as they did on the back end," Lindland said.
Brauer concurred. "Changing perception is very hard to do. You have to maintain the marketing and have to be very patient," he said.
The show also attracts drivers who are seriously looking to buy a new vehicle.
"You can poke around, kick the tires and see 30 different cars all at once," Lindland noted. "And there's no pressure to buy."
Lindland, Brauer and Hyde shared their thoughts about the must-see cars at the show -- here are cars you won't want to miss.
Porsche Macan Four-Cylinder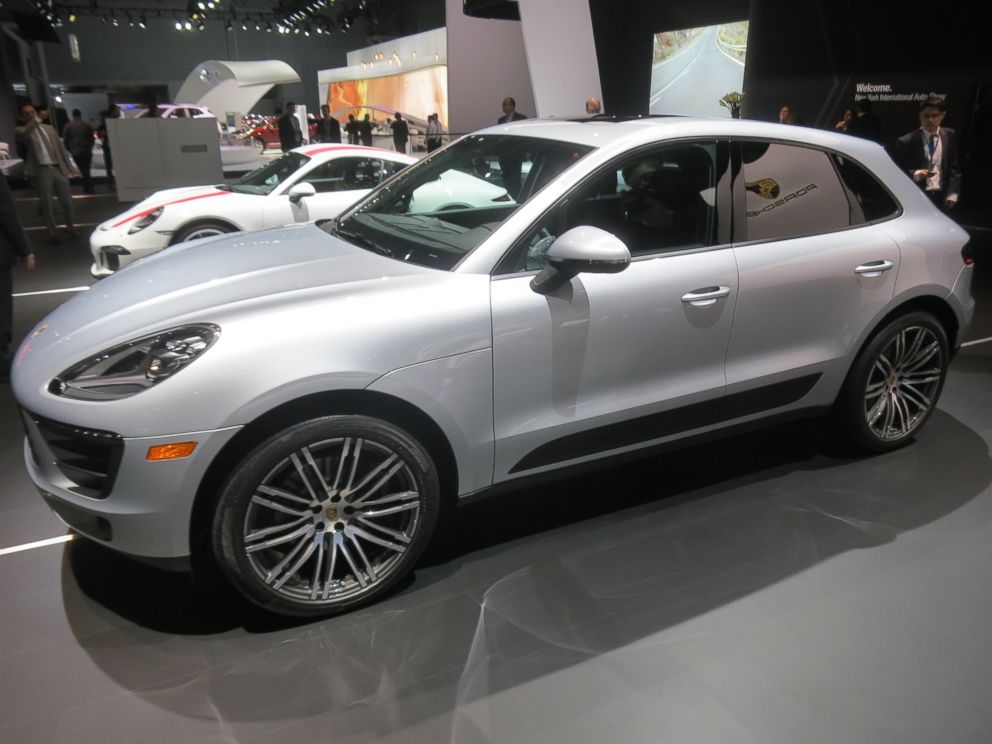 "The Macan is perfect for single women. It's a great price point and it's fun to drive," remarked Lindland. "Porsche is widening its potential audience with this crossover and it meets CAFE [Corporate Average Fuel Economy] standards."
The 2017 four-cylinder turbocharged Macan arrives for the first time in the U.S. this year, even though it's been available overseas. Deliveries will begin in July and buyers can expect to drop $48,550 (including the $1,050 destination charge) on the compact SUV. Insiders are calling it the "cheapest Porsche ever." It's also the lightest SUV produced by Porsche in the company's history.
Prius Prime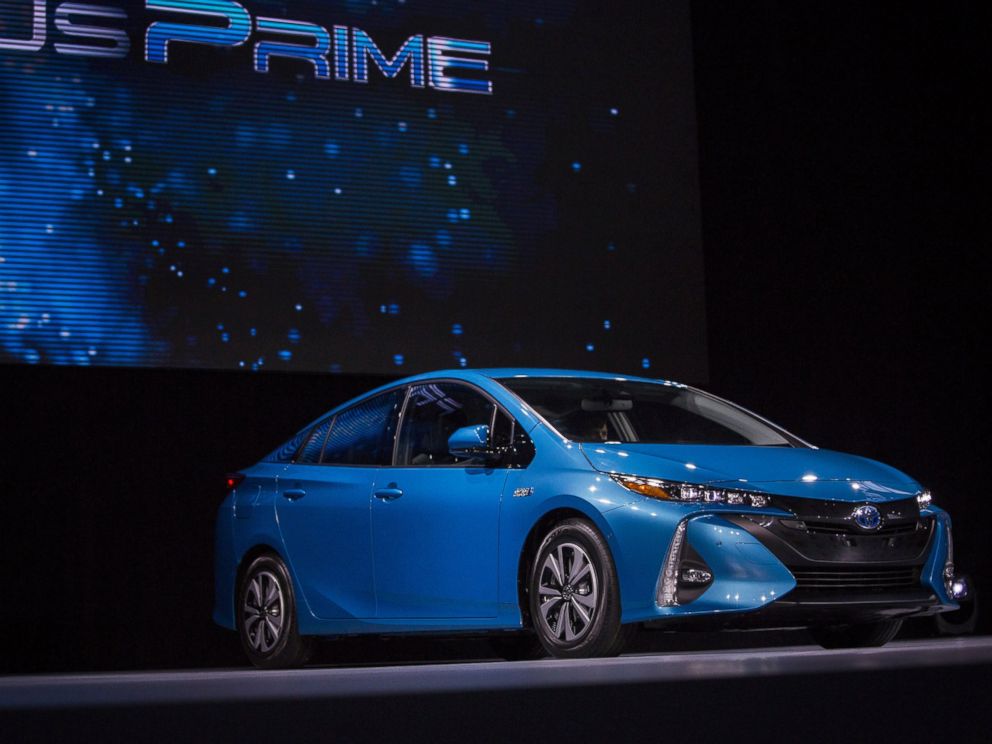 The eco-friendly hybrid may not appeal to everyone but Hyde, of Yahoo Autos, expects it to sell well.
"Most automakers can't or won't sell hybrids even with high gas prices but the Prius has an established base," he said. "Toyota created a niche with the Prius and a lot of automakers didn't want to follow that path."
The Prius Prime boasts a 1.8-liter gasoline engine and the battery-only range tops 22 miles -- double the previous generation's total. Tech-savvy drivers will also appreciate the Intelligent Parking Assist and an Entune multimedia bundle.
Lexus LC 500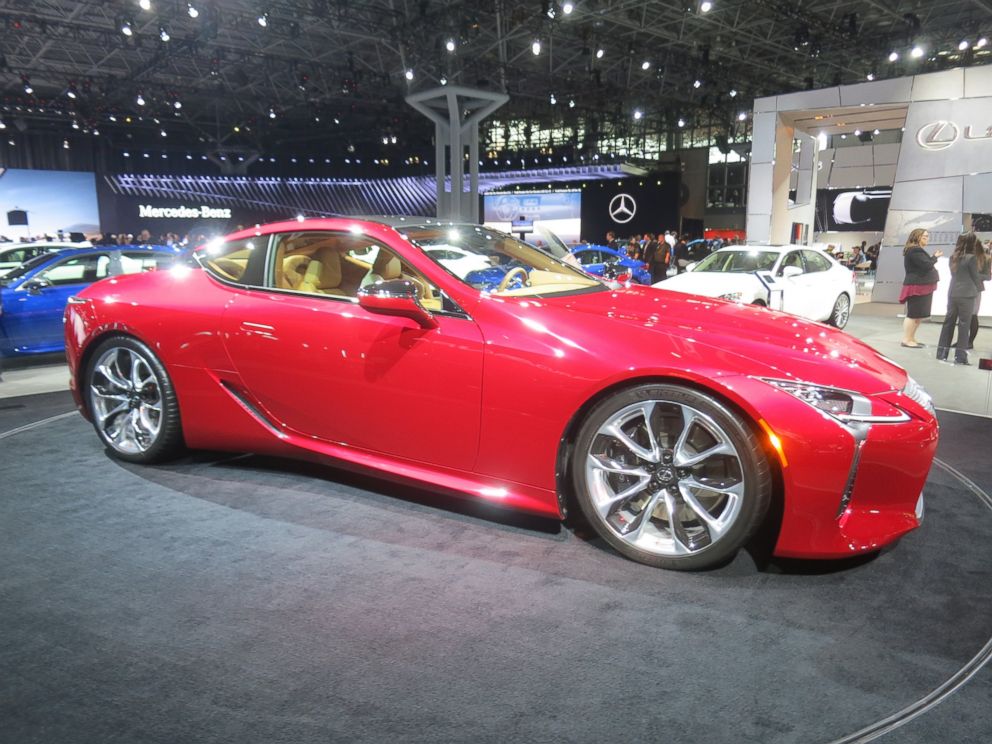 The 2018 LC 500 won't hit dealers until late 2017 so that gives wannabe buyers plenty of time to stock away $100,000 to afford the coupe. Features include a 5.0-liter V8 engine with 467 hp -- propelling the car from 0 to 60 mph in under 4.5 seconds.
Chevy Camaro ZL1
The 2017 Camaro "is really a fabulous car," said Brauer, of Kelley Blue Book. "It has better handling, higher interior quality, refinement in performance -- really phenomenal."
The sixth-generation Camaro was built with a 6.2-liter LT4 engine and is available in 10-speed automatic transmission. With an estimated 640 horsepower and 640 foot-pound of torque, it's the most powerful Camaro ever built, according to Chevy.
Koenisegg One:1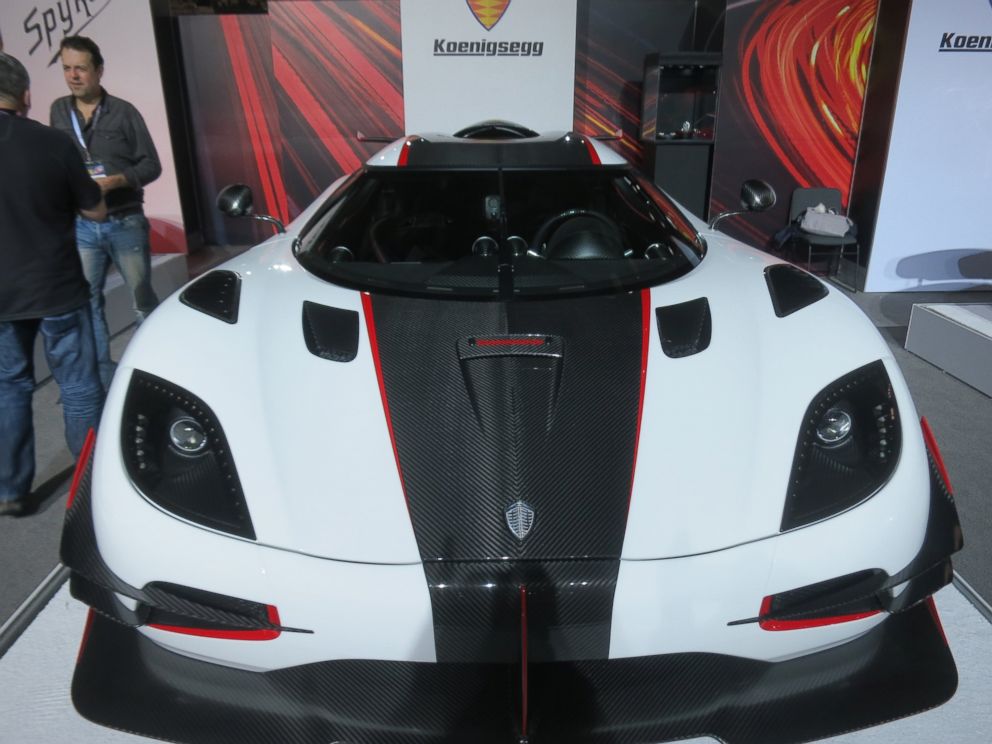 The Swedish super luxury sports carmaker may not be a household name in the U.S. -- yet. The company has already sold 11 cars since Jan. 1 -- the total amount it sold in all of 2015. This brand is truly for the .00001 percent -- the base price for the One:1 is a cool $2.85 million. And the company cannot keep up with demand.
"Our goal is to produce 16 cars this year and 20 in 2017," said Tariq Ali, Koenigsegg Automotive's director of sales for the Americas, Europe and Russia. "We're trying to secure more space in our factory. We're sold out for the next three years."
The One:1 and Koenisegg's new Regera hybrid supercar are on display this year but the Regera leaves the show on March 26 for emissions testing.
Maserati Levante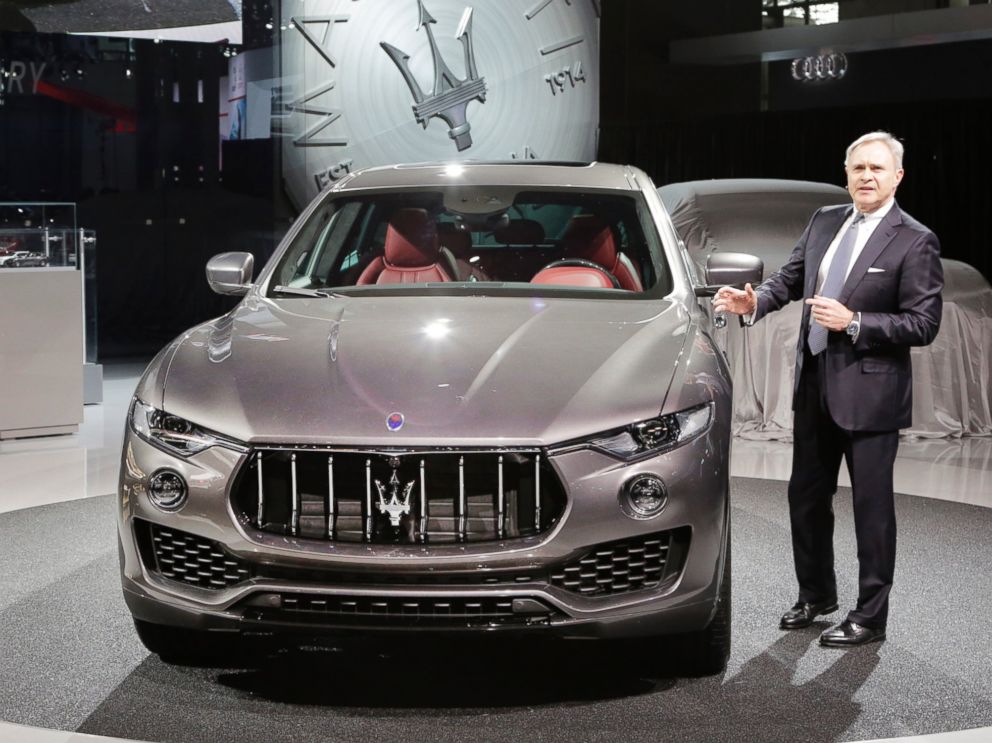 Italian luxury automaker Maserati unveiled its highly anticipated Levante (which is also a warm, Mediterranean wind) SUV at the show, the first-ever SUV for the Fiat Chrysler premium brand. It starts at $72,000 and Maserati chief Harald Wester expects to produce 30,000 Levantes by the end of 2017, one-third of which will be distributed to U.S. dealers (the price jumps to $83,000 for the 424 hp version). Wester dismissed concerns that Maserati has entered the crowded luxury SUV market -- one dominated by the Porsche Cayenne -- too late.
"Maserati is the sexiest car brand in the world," he argued.
"Must-see" video shot and produced by ABC News' Justine Quart. Video edited by Brian Fudge.