— -- Cars and motorcycles were completely encased in ice in Brooklyn, N.Y., today after firefighters used tons of water to put out a blaze at a warehouse.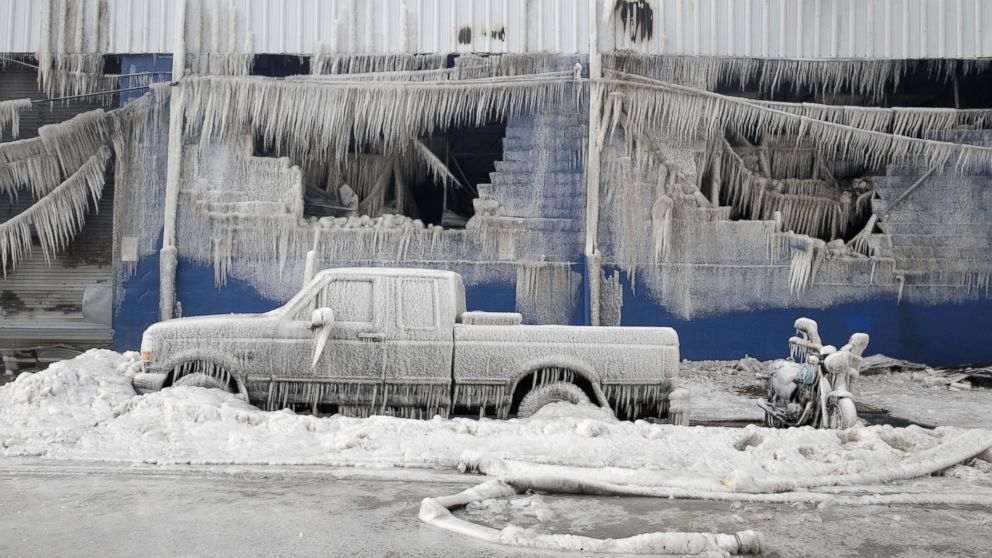 About 275 firefighters were at the scene of the seven-alarm fire in Williamsburg, where they faced wind and cold temperatures so severe that ice formed on their helmets, The Associated Press reports.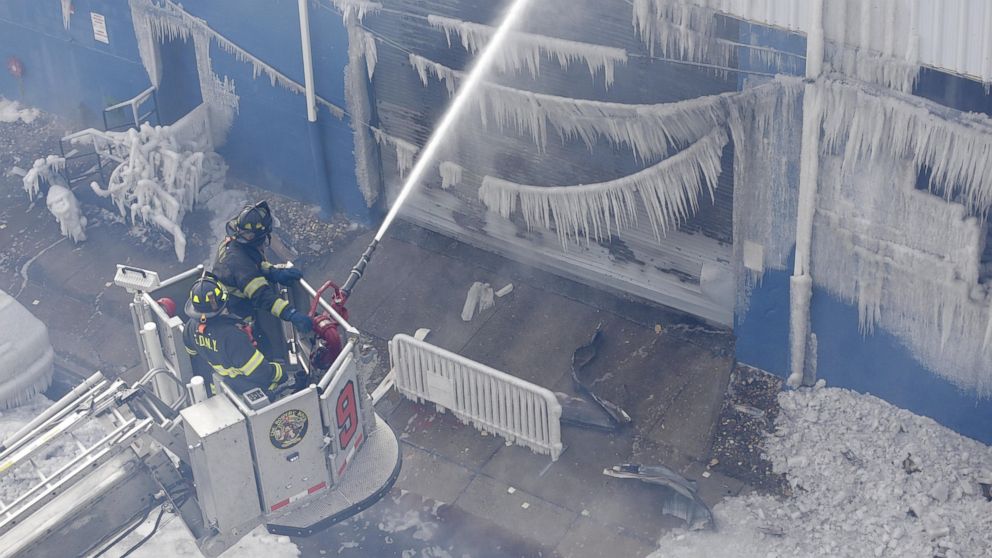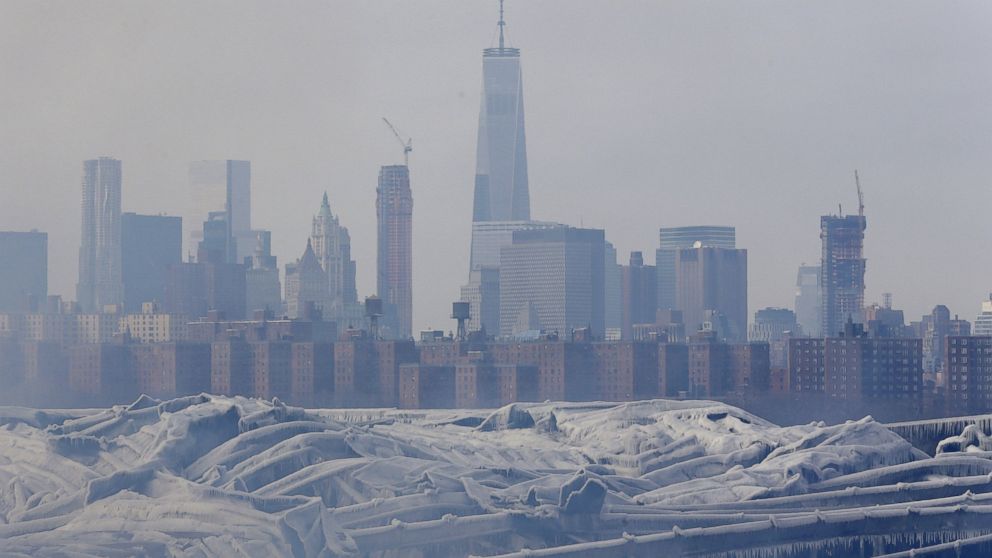 The thick smoke was sustained by paper inside the warehouse. One person was treated for smoke inhalation, but no other injuries were reported, according to the AP.