Charges dropped against Alec Baldwin in fatal on-set 'Rust' shooting
Baldwin was charged with two counts of involuntary manslaughter.
Charges against Alec Baldwin have been dropped in the fatal on-set "Rust" shooting, according to sources familiar with the matter.
Newly appointed special prosecutors in the case confirmed charges have been dropped against the actor, though noted their investigation remains "active and ongoing."
Baldwin, 65, had been charged with two counts of involuntary manslaughter after fatally shooting cinematographer Halyna Hutchins, 42, on the New Mexico set of the Western in October 2021. The actor was practicing a cross-draw when the gun fired, striking the cinematographer and director Joel Souza, who suffered a non-life-threatening injury.
"We are pleased with the decision to dismiss the case against Alec Baldwin and we encourage a proper investigation into the facts and circumstances of this tragic accident," Luke Nikas and Alex Spiro, the attorneys for Baldwin, said in a statement.
The Santa Fe district attorney's office declined to comment.
Baldwin's next court appearance in the case had been set for May 3. Baldwin already waived his right to appear at the preliminary hearing. He had pleaded not guilty to the charges in a court filing.
The film's armorer, Hannah Gutierrez-Reed, was also charged with two counts of involuntary manslaughter over Hutchins' death.
Gun enhancement charges filed in the case against both Baldwin and Gutierrez-Reed were dropped in late February.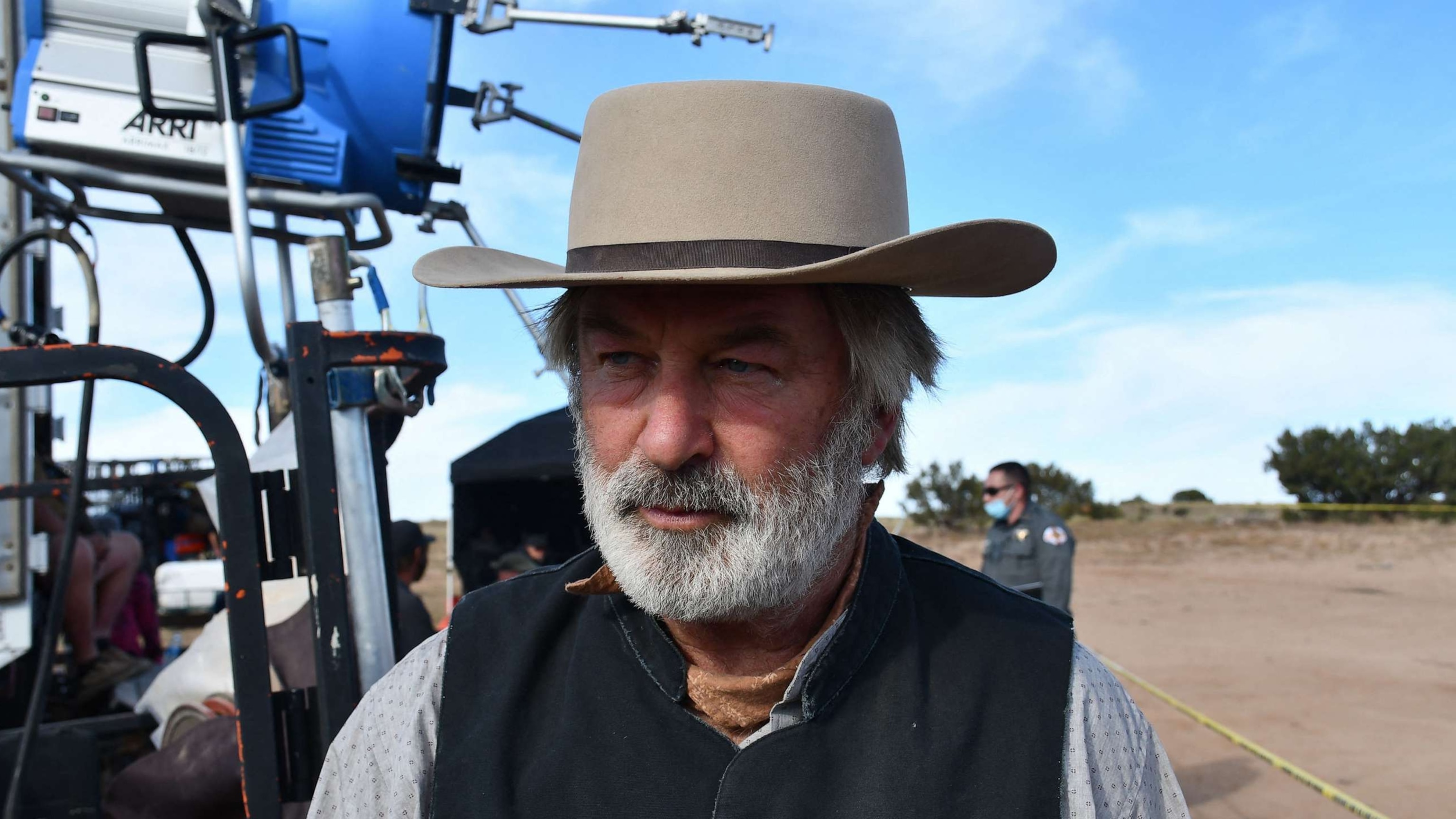 Gutierrez-Reed's attorneys confirmed Thursday that her current charges are unchanged, saying in a statement that they "fully expect at the end of this process that Hannah will also be exonerated."
"The truth about what happened will come out and the questions that we have long sought answers for will be answered," her attorneys, Jason Bowles and Todd Bullion, said in the statement.
Gutierrez-Reed's attorneys have said she intends to plead not guilty and has said she has no idea how live rounds ended up in the gun.
David Halls, the first assistant director for the film, was sentenced last month to six months unsupervised probation as part of a plea deal. Halls, who handed the Colt .45 revolver to Baldwin prior to the shooting, was charged with negligent use of a deadly weapon.
His hearing came days after Santa Fe District Attorney Mary Carmack-Altwies announced she was stepping away from prosecuting the case. The move followed state Rep. Andrea Reeb also stepping down as special prosecutor in the case.
In their place, the district attorney appointed Kari Morrissey and Jason Lewis to serve as special prosecutors.
In a statement Thursday night, Morrissey and Lewis said "new facts were revealed that demand further investigation and forensic analysis in the case."
"Consequently, we cannot proceed under the current time constraints and on the facts and evidence turned over by law enforcement in its existing form. We therefore will be dismissing the involuntary manslaughter charges against Mr. Baldwin to conduct further investigation," they said. "This decision does not absolve Mr. Baldwin of criminal culpability and charges may be refiled. Our follow-up investigation will remain active and ongoing."
The special prosecutors also confirmed that the charges against Gutierrez-Reed "remain unchanged."
During a status conference Friday, Gutierrez-Reed's preliminary hearing was pushed back to the week of Aug. 9. It had initially been scheduled to start May 3, though both state and defense attorneys asked for more time.
"Myself and Mr. Bowles are on the same page in terms of wanting to get as much time prior to a preliminary hearing as we can to complete the rest of the investigation on all of these important issues that have surfaced just within the last few days," Morrissey told the judge.
"Rust," which had been on hiatus since the deadly on-set shooting, resumed principal photography at Yellowstone Film Ranch in Montana on Thursday, a spokesperson for Rust Movie Productions said. The production returned with the original producers and principal cast, including Baldwin.
ABC News' Douglas Lantz, Jason Nathanson and Vera Drymon contributed to this report.