From the moment he stepped on stage in the late 90s as a 9-year-old opening act for the Backstreet Boys, Aaron Carter's velvety voice, golden locks and effervescent energy made him an instant star.
But the pop prodigy had his life marked by addiction and mental health struggles.
Carter's meteoric rise to fame as a prepubescent pop star, his tumultuous teens and twenties, and his attempts to resurrect his career, are explored in, "Aaron Carter: The Little Prince of Pop," now streaming on Hulu.
Carter died on November 5, 2022, and the cause of death was determined in April to be drowning, according to an autopsy. Contributing factors to Carter's death included effects of difluoroethane and alprazolam, according to the report.
Carter left behind a fiancée and a toddler.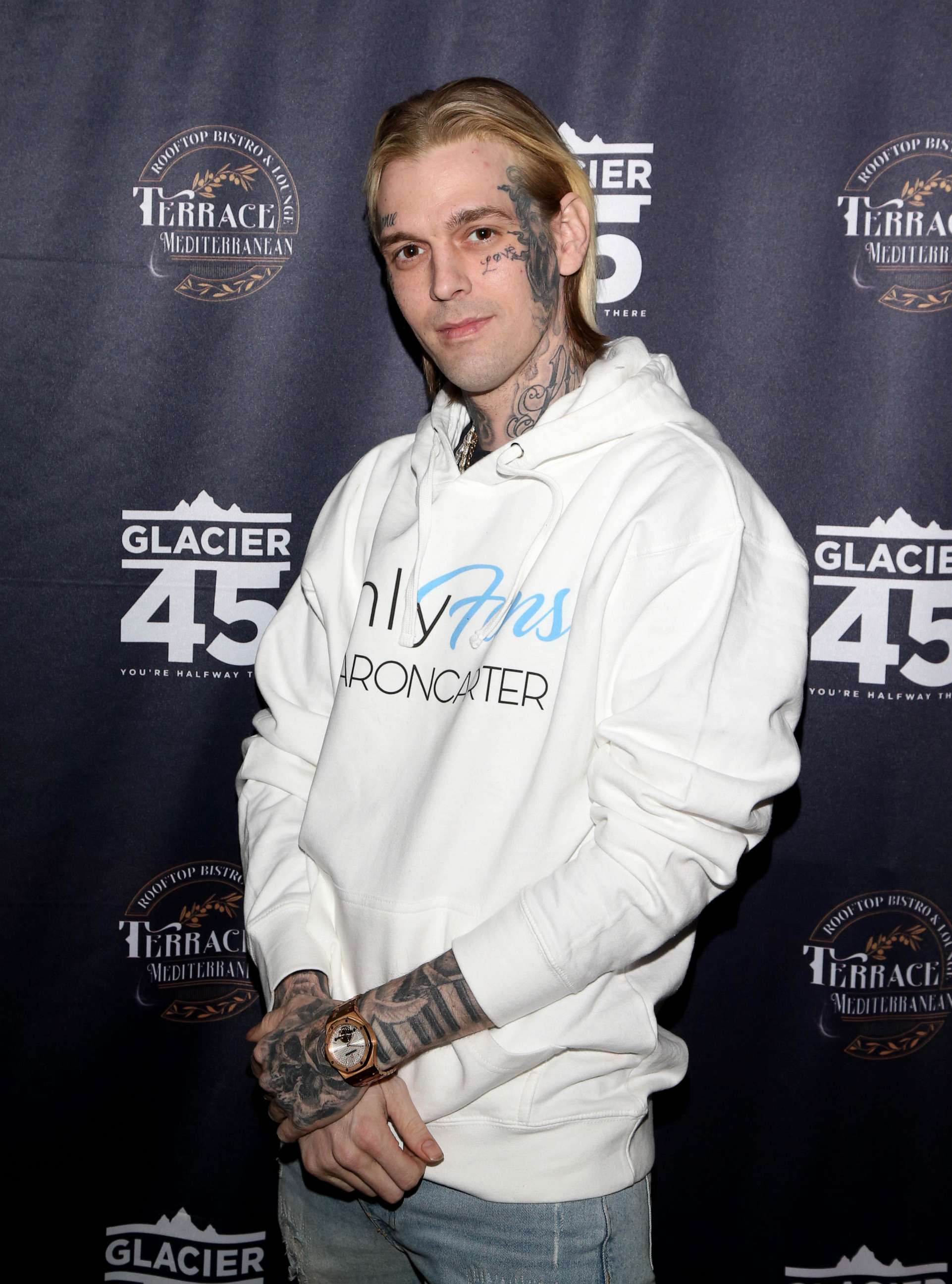 Aaron Carter rose to fame as a child, following the superstar path blazed by his older brother Nick Carter, a member of the multiplatinum selling group, The Backstreet Boys.
"There are a lot of siblings that are in the business that want to be like their older sibling, but he was genuinely really good," said Backstreet Boys singer AJ McLean.
Carter's self-titled debut album, released in 1997 before he turned 10 years old, sold a million copies and launched his career as a solo artist.  He followed with "Aaron's Party (Come Get It)" in 2000, a triple-platinum, runaway success featuring the biggest hits of his career, including the title track, "I Want Candy," and "That's How I beat Shaq."
However, subsequent releases did not achieve similar success. After releasing the album "Another Earthquake" in 2002, Carter wouldn't put out new music for 16 years, and during this span he became more well-known for reality show appearances, family conflicts, erratic behavior online and rumors of drug use.
In 2004 and 2005, Carter appeared on "20/20" along with his older brother, Backstreet Boys star, Nick Carter, to discuss the family strife and financial fallout they said followed Aaron's childhood stardom. In interviews, the brothers aired their grievances at their mother, Jane Carter, who also acted as manager to both boys during their early careers. Aaron specifically accused his mother of mismanaging his money when he was a minor.
Jane Carter, who was interviewed for the 2005 "20/20" broadcast, denied Aaron's allegations at the time and said the entire family was overspending. Jane Carter declined to comment when contacted by ABC News Studios for this documentary.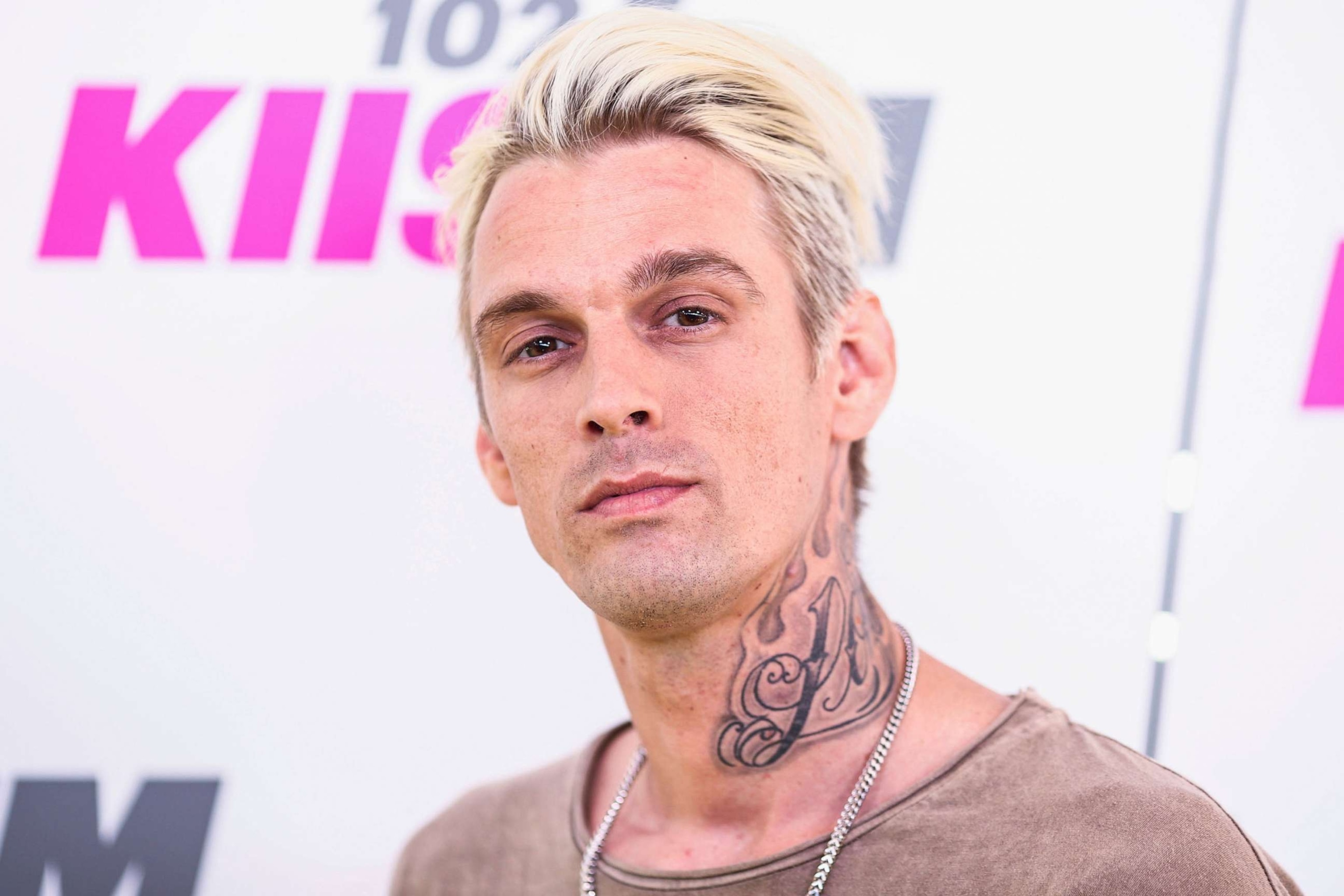 Carter pivoted to the reality show circuit as he got older, most prominently appearing in 2006's "House of Carters" with his four siblings and the 2009 season of "Dancing with the Stars," but these shows did not catapult him back to the level of success he'd experienced as a child pop star.
"Maybe he thought, okay, I had this success. It's gonna stay like this," McLean said. "It doesn't just stay. You gotta keep working at it. You gotta keep reinventing yourself. You have to keep growing."
Carter got back to the studio in 2015 with a renewed focus on producing and songwriting.
"He was meticulous about making sure that every song was exactly the way he wanted it to be," Taylor Helgeson, Aaron's best friend, manager and songwriting partner, said of Carter's work ethic while working on the album, "Love," released in 2018.
Despite successfully reinventing himself as a musician, Carter continued to struggle with drug use and his mental health.
McLean discussed his efforts to help Carter get clean by checking him into a Malibu rehab facility in 2017.
"I talked to him that night. A couple days later I talked to him. And I think it was maybe two weeks, hadn't heard from him, so I called my friends at the treatment center and they said he had checked himself out," McLean said.
In his later years, Carter fell in love with Melanie Martin, but the relationship was marred by repeated break-ups and allegations of domestic violence.
His successes as a musician were consistently overshadowed by his personal troubles, which Carter spoke about, exemplified by his appearances on the daytime medical talk show, "The Doctors," in 2017 and 2019.
During his two appearances, Carter discussed the pain he felt from being body shamed online, his addiction to huffing compressed air cans, and his search for love.
When Carter's and Martin's son, Princeton Lyrik Carter, was born in November, 2021, "something really changed in him," Helgeson said.
Kaila Methven interviews Aaron Carter on her talk show, "K'LA After Dark," in the summer of 2022.
"It seemed like a new door, a new path, had opened for him," Kaila Methven, said who interviewed him on her talk show, "K'LA After Dark," in the summer of 2022. "He said he was happy to be on set again. He was living his life again after years of trying to get himself into the right position."
On the show, Carter discussed his struggles being, "a prisoner to everybody's perceptions," mourning his late father, Robert Carter, who died in 2017, and his repeated rehab stints.
"I think the moment when he said that I went to rehab four times and that he was really trying to be his best person is what really stood out to me," Metheven said, "because I really believe that."
Carter and Helgeson went on tour in the summer of 2022, performing in small venues and amphitheaters and Helgeson said a small group of concert goers attended every show on that tour just to heckle him.
"He was visibly hurt. That's what I learned from him: fame is a life of criticism, a life of never enough. I think he hated it," Helgeson said.
In recent years, he became estranged from his siblings and publicly accused his brother, Nick Carter, of abuse, which Nick denied. Nick and Angel, Aaron's twin, both said they took out restraining orders against Aaron.
"They made that tough choice to walk away for the benefit of him, "Helgeson said, "to show him that you can't have both, you can't have a fulfilling, loving family life and be in your addiction."
By September 2022, Aaron Carter was in outpatient rehab and he and his fiancée, Melanie Martin, had lost custody of their son, Prince, after repeated domestic incidents involving calls to police. Custody of Prince was temporarily granted to Martin's mother.
"I think the real downfall was losing custody and not knowing what was going to happen," Martin said.
Despite his struggles, Carter pressed on in his attempts to reboot his career and support his family. In October 2022, he was on set acting in a television pilot about mental health called, "Group." He played a fictionalized version of himself, and Carter's character addresses the "stigma" he feels is against him and his attempts to break free from his demons and recapture control of his life.
"Blame it on childhood, blame it on circumstances, blame it on my brother," Carter said in the fictional monologue. "Just know that I've turned it around, and I've got a lot to say."
The scene was filmed one month before he died.
Nick Carter learned Aaron had died while on tour with The Backstreet Boys in London.
"Nick was hysterical. He was angry. He was sad. Probably every emotion you can imagine," McLean said, "because even though they never reconciled, that's still your baby brother."
One month after his death, Martin regained custody of their son, Prince. The two live in a home filled with memories from Carter's career: posters, merchandise, action figures.
"I want Aaron to be remembered as the funny, smart, caring and forgiving human that he was to a lot of people," Martin said.
If you or someone you care about is struggling with addiction, confidential and free help is available at: FindTreatment.gov, the SAMHSA National Helpline at 800-662-4357 or for immediate help in a crisis situation call or text the national crisis lifeline at 988.