A Hartford, Connecticut, police officer is in surgery after suffering from stab wounds while responding to a call Thursday.
The officer was one of two who responded to a tenant-landlord dispute this morning, Hartford Chief of Police David Rosado said in a press conference. The initial call did not say that there were weapons at the scene.
HPD Officer has been stabbed in the neck. She was investigating a disturbance. Suspect in custody. ??

— Brian Foley (@LtFoley) May 17, 2018
As the officer was on the scene, "a struggle ensued and the suspect knocked the officer to the ground, grabbed a large ceramic kitchen knife, placed her in a choke hold and began stabbing the officer in the neck," the Hartford Police Department said in a press release.
The suspect stabbed the officer multiple times, Hartford Police Deputy Chief Brian Foley told ABC News. The officer was trying to handcuff the woman before she began to stab the officer.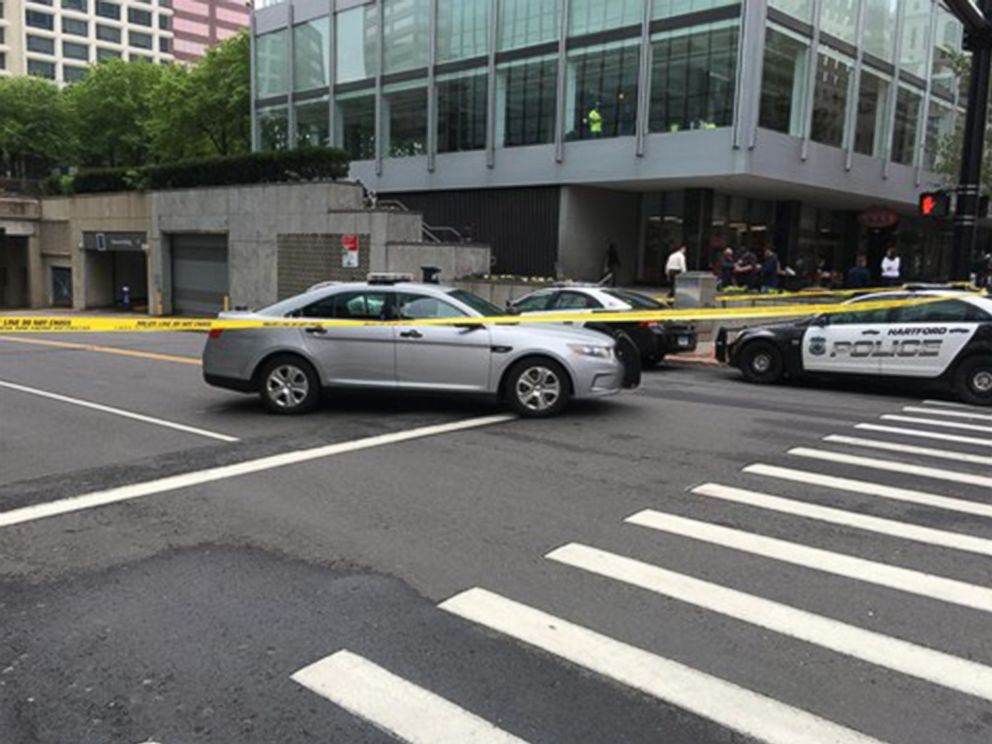 Two civilians who worked in the building were able to disarm the suspect, Hartford Mayor Luke Bronin said.
"I also have to thank two extraordinary civilians who were employees of the building in which this occurred who also played a critical role in disarming the suspect," Bronin said.
Foley told ABC News the two civilians were maintenance workers who had heard the struggle.
This morning, a Hartford Police Officer sustained severe stab wounds while in the line of duty. She is in critical condition and we will update the public later today. We ask the entire Hartford community to keep the officer in their thoughts and prayers.

— Luke Bronin (@MayorBronin) May 17, 2018
The suspect, identified by police as Chevoughn Augustin, has been charged with attempted murder, assault on a police officiers and third-degree criminal mischief.
Officials are not releasing the identity of the officer, who remains in critical condition.
Connecticut and Massachusetts State Police are assisting in getting family to Hartford Hospital, Rosado said.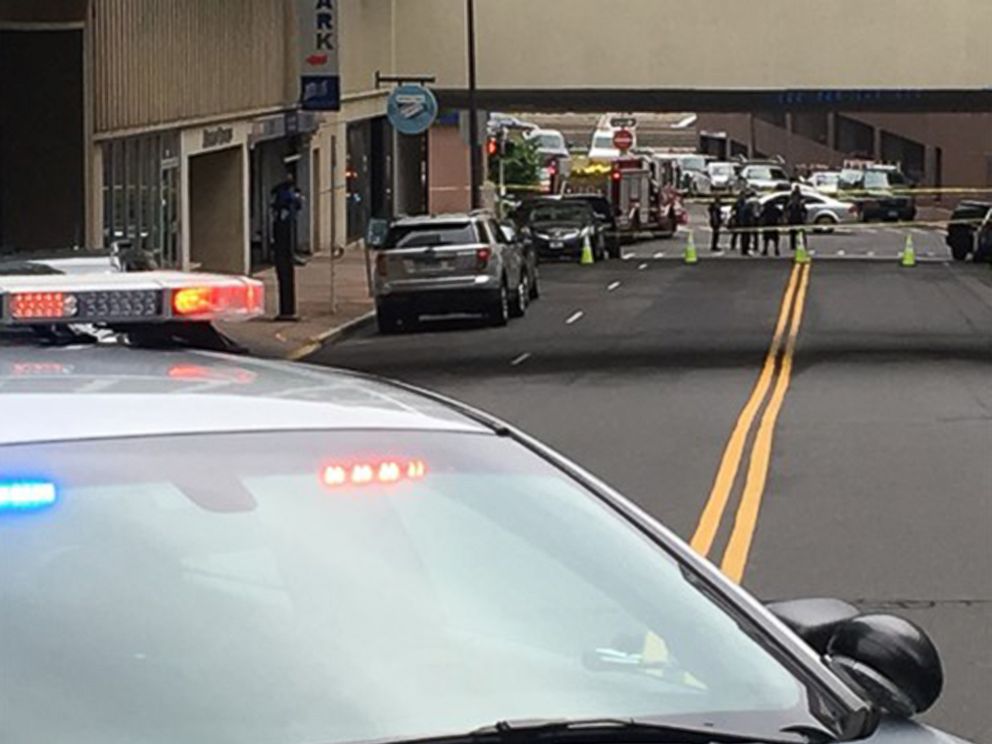 The suspect is in police custody and the incident remains under investigation.
"It's a large family. A tough day. We'll get through it," Rosado said. "We'll get through it."