Police searching for former NFL player Sergio Brown after mother was found dead
Myrtle Brown's death was declared a homicide.
Police in the Chicago suburbs are searching for former NFL player Sergio Brown after discovering his mother's dead body following a call from family who reported both missing this weekend.
Family members contacted the Maywood Police Department Saturday after they said they couldn't locate Brown, 35, or his mother, Myrtle Brown, 73, the department said.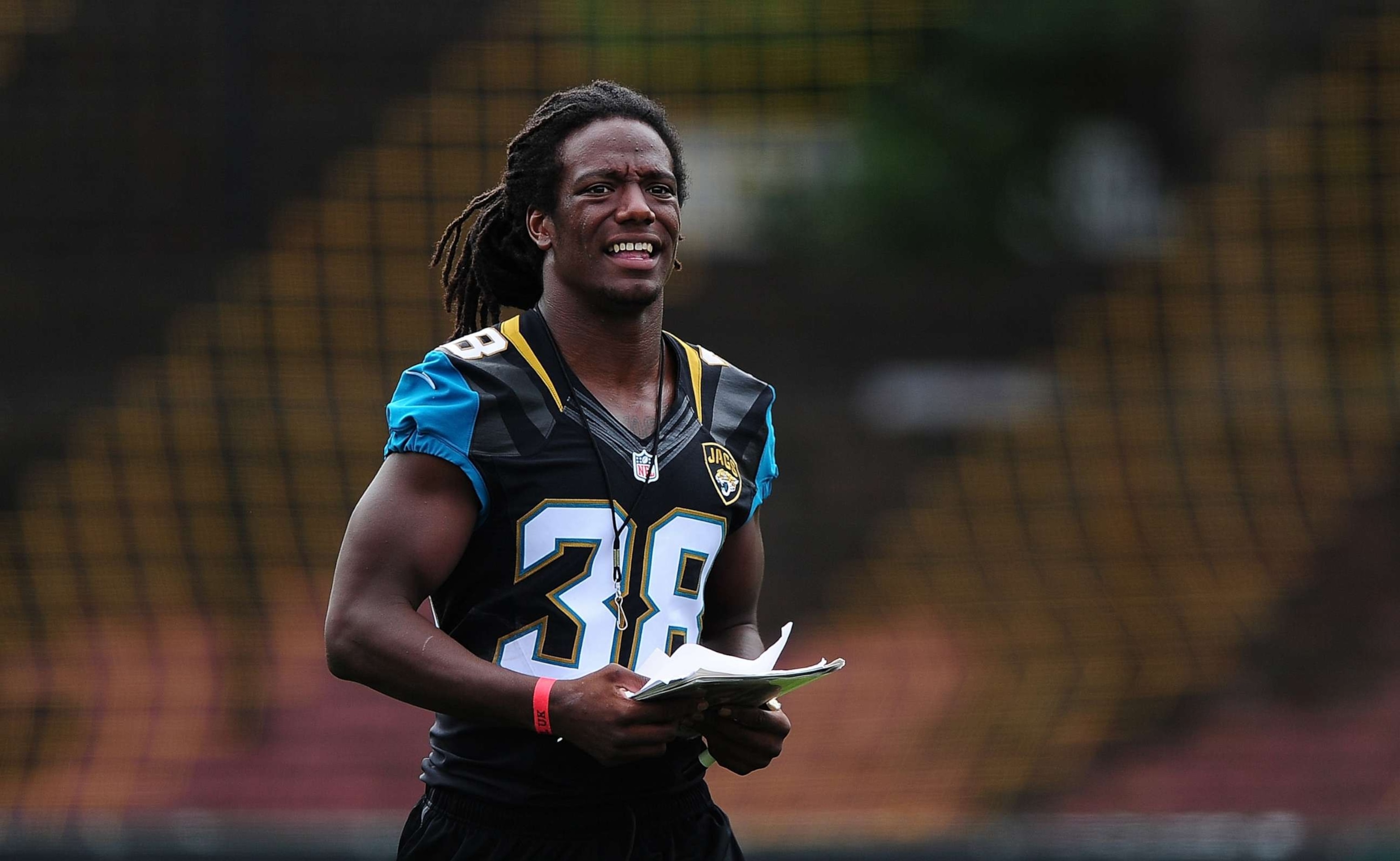 Investigators conducted two searches and eventually found Myrtle Brown's body near a creek adjacent to her residence in Maywood, Illinois later that day, police allege.
The matriarch's death was ruled a homicide by the Cook County Medical Examiner's office Sunday, police said. Police also said that as of Monday morning, they had not located Sergio Brown.
Brown, a safety, played for the University of Notre Dame and several NFL teams between 2010 and 2017, including the New England Patriots, Indianapolis Colts, Jacksonville Jaguars and Buffalo Bills, according to ESPN.
On Tuesday, police said they were looking into the authenticity of a video posted on social media that allegedly featured Brown.
"Currently this is an active investigation, and the department is unable to share any further details at this time," the Maywood Police Department said in a statement.
Anyone with knowledge of the incident or information regarding Brown's whereabouts is asked to contact Maywood Police Investigations' Dennis Diaz at (708) 368-4131, or the Maywood Police Department Anonymous Tip Line at (708) 450-1787.