The novel coronavirus pandemic has now killed more than 564,000 people worldwide.
Over 12.6 million people across the globe have been diagnosed with COVID-19, the disease caused by the new respiratory virus, according to data compiled by the Center for Systems Science and Engineering at Johns Hopkins University. The actual numbers are believed to be much higher due to testing shortages, many unreported cases and suspicions that some governments are hiding or downplaying the scope of their nations' outbreaks.
The United States has become the worst-affected country, with more than 3.2 million diagnosed cases and at least 134,764 deaths.
Saturday's headlines:
More than 10,000 new cases in Florida
Trump wears mask in public on visit to Walter Reed
Record high hospitalizations in Arizona
Army heading to Houston
Here is how the news developed on Saturday. All times Eastern.
10:05 p.m.: Several 4th of July partygoers at Michigan sandbar test positive
Several people who attended a Fourth of July party at Torch Lake sandbar near Rapid City, Michigan, have tested positive for COVID-19, according to the Health Department of Northwest Michigan.
The popular hangout spot on Houghton Lake in northern Michigan had been flagged by police as problematic in a press release on July 8. Michigan State Police said it saw an increase of 26% in call volume over the previous 10 years at the so-called Torch Fest. Seven people were arrested for drunk and disorderly charges and nine were charged with operating while intoxicated.
Photos released by police showed hundreds of people and boats crowded into close quarters.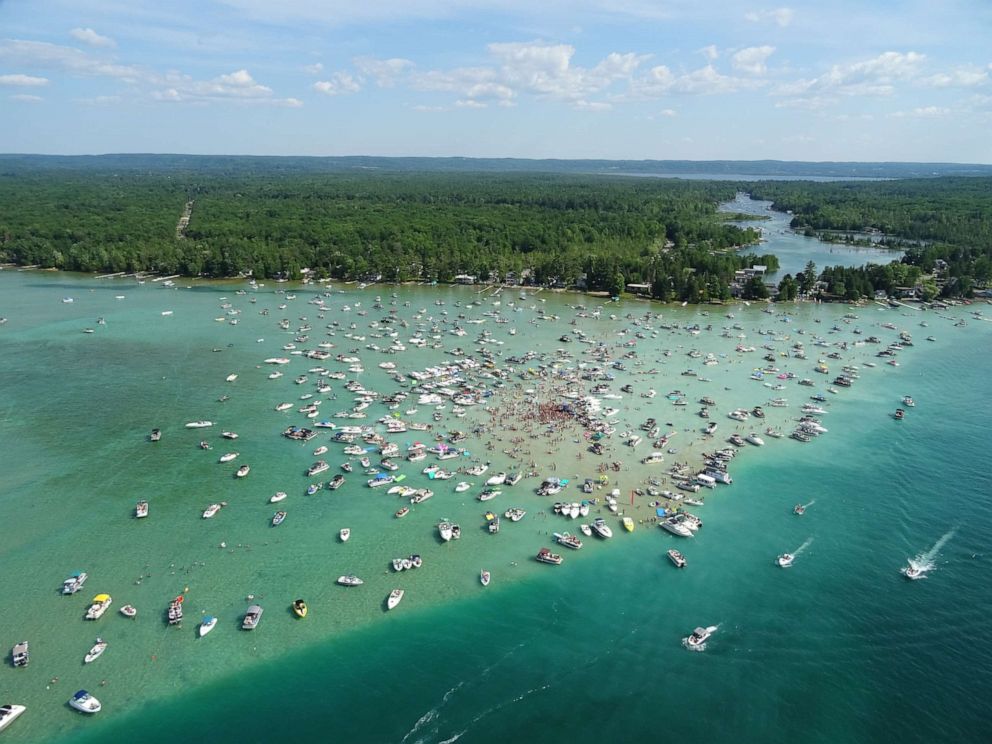 "If you were at the Torch Lake Sandbar party over 4th of July weekend, you should monitor for signs and symptoms of COVID-19 and seek testing if symptoms should develop or if you were at high risk for exposure due to being in close proximity with others or not wearing a cloth facial covering," the health department said in a statement.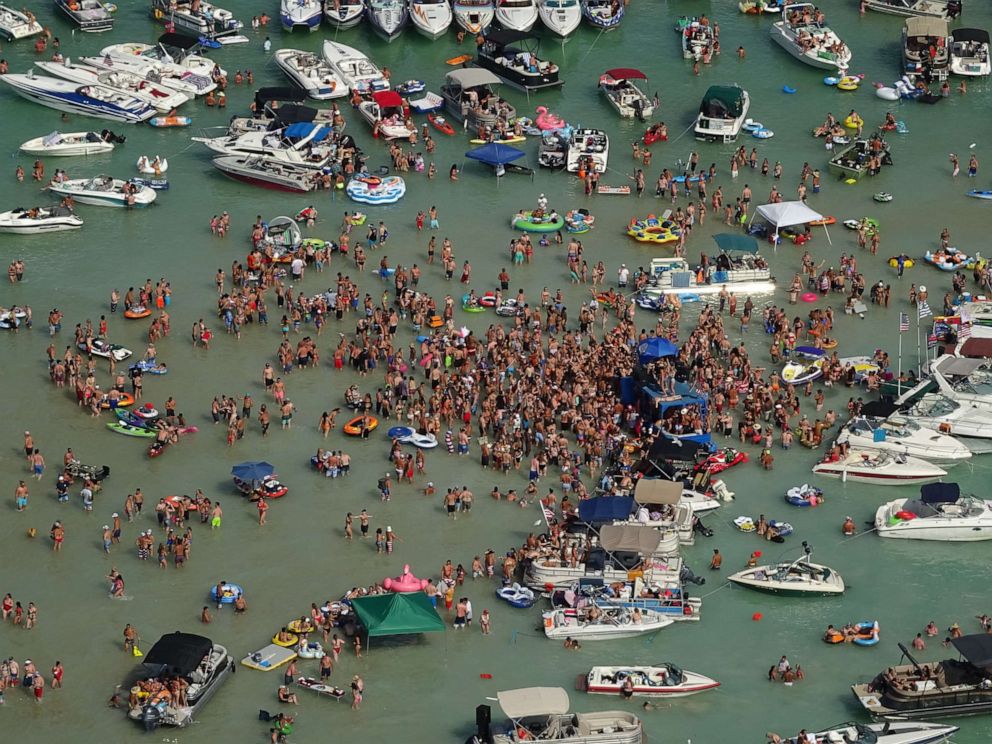 7:15 p.m.: 9 Maryland athletes, staff test positive, football practices halted
The University of Maryland has halted its football program's offseason training after nine athletes or staff tested positive for COVID-19.
The school said it had tested 185 students and staff, but did not specify how many of those who tested positive were staff or athletes -- or even if those nine were part of the football program.
"Contact tracing is ongoing through the Prince George's County Health Department and all identified individuals will follow a mandated 14-day self-observation period, under the supervision of university health officials," the university said in a statement. "Under guidance from the Prince George's County Health Department, we have temporarily suspended voluntary, individual training for the football program."
Maryland, which is part of the Big Ten Conference, said it tested 105 people in June and no one tested positive.
The Big Ten announced earlier this week it would be canceling all nonconference games for fall sports, including football.
5:46 p.m.: Trump visits Walter Reed hospital; wears mask for 1st time
President Donald Trump wore a mask for the first time in public on a visit to Walter Reed Medical Center on Saturday afternoon.
Trump briefly answered questions before departing the White House to visit troops at the medical center and said that he would wear a mask.
"I think when you're in a hospital, especially in that particular setting where you're talking to a lot of soldiers and people that in some cases just got off the operating tables, I think it's a great thing to wear a mask," Trump told reporters. "I've never been against masks, but I do believe they have a time and a place."
It was more than three months ago that the Centers for Disease Control and Prevention recommended people wear masks in public, but the president always said he was regularly tested so it was not necessary he wear one.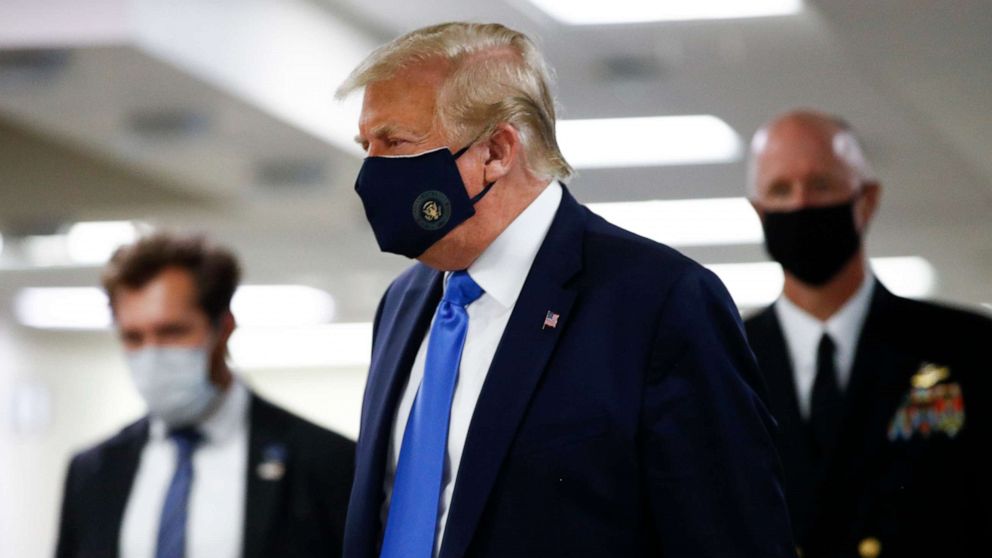 The mask included the presidential seal. Face coverings are required at Walter Reed Medical Center, per its policy.
"President Trump is at Walter Reed National Military Medical Center to visit brave combat wounded service members and their families as well as healthcare staff who have been caring for COVID-19 patients during the pandemic," White House spokesman Judd Deere said in a statement.
Trump did wear a mask at a behind-the-scenes tour of a Ford plant in late May, but not in front of the media, saying he "didn't want to give the press the pleasure of seeing it."
Trump has regularly come under criticism for not wearing a mask, including last week from New York Gov. Andrew Cuomo: "He is enabling the virus. How did this become a political statement? ... I've been asking him to do it for weeks. Just wear the mask and say to the American people, 'This is real. And it's a problem.'"
5:16 p.m.: Texas sets new record for cases
Texas set a new record of COVID-19 daily cases with 10,351 in the last 24 hours, according to the Department of State Health Services.
Gov. Greg Abbott told local news outlets Friday he thinks the situation will only get worse and is willing to consider further restrictions if necessary.
There have now been 250,462 cases to date. Of those, 119,470 are active, while an estimated 127,800 have recovered.
In the Rio Grande Valley, an area especially hard hit, there are only four available ICU beds and 353 available hospitals beds, according to officials. The Rio Grande Valley has a population of about 1.3 million.
The total death toll in Texas rose to 3,112, with 99 deaths reported since Friday -- four more than yesterday, but six shy of the daily record set Thursday.
More than 2.7 million tests have been administered, with the positivity rate today of 15.81%.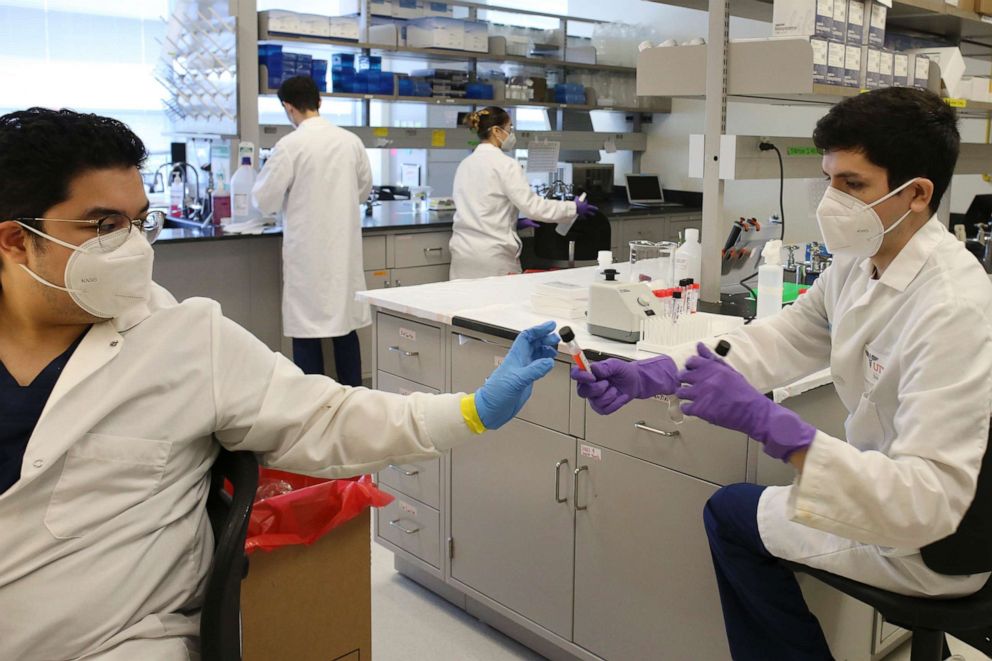 4:55 p.m.: Louisiana to mandate masks, close bars after rise in cases
Louisiana will require the public to wear a mask when social distancing can't be observed, Gov. John Bel Edwards announced.
"When outside in close proximity to others, you're going to need to have your mask on. ... We know that face masks work," he said.
The mandate comes a day after the state reported 75 new cases, its highest number to date. It will go into effect Monday after midnight.
All bars without food permits will also be closed. Edwards said 36 outbreaks, which affected more than 500 people, were due to bars.
Edwards added that these steps were not ones he wanted to take. However, he said, "We have no reason to believe that the numbers we reported today are going to get better over the next week."
About a month ago there were 542 confirmed cases of COVID-19 in the state. On Friday, there was a total of 1,182 confirmed cases.
4:41 p.m.: Wisconsin sets another case record
Wisconsin has set a record for most daily cases for the second day in a row, according to its health department.
The state reported 926 cases in the past day to bring the total number of confirmed cases in the state to 35,679.
There were also seven more deaths in the state yesterday to bring the total to 821 since the start of the pandemic.
3:15 p.m.: Boston moves to phase 3 reopening
Boston joined the rest of Massachusetts in moving to its phase 3 of reopening from COVID-19 lockdown, reported the Boston Globe.
In phase 3, gyms, movie theaters, casinos and other activities are allowed to resume, with restrictions.
As of Friday, the state's death toll reached 8,081 and the number of confirmed cases was 105,290.
932,796 people have been tested in Massachusetts. The state is offering free, no-symptoms required testing in its hardest-hit communities including Chelsea, Everett, Fall River, Lawrence, Lynn, Lowell, Marlborough and New Bedford, the Boston Globe reported.
2:31 p.m.: DeSantis would like to see anything else 'in modern times' tested like Florida
In a press conference Saturday, Florida Gov. DeSantis insisted his state is a leader in coronavirus testing.
"Florida had more tests yesterday than the country as a whole did in March."
He added that he'd like to see anything else "in modern times" tested like Florida is currently testing for coronavirus.
Senate President Bill Galvano said Florida is "frankly better than most states in the union."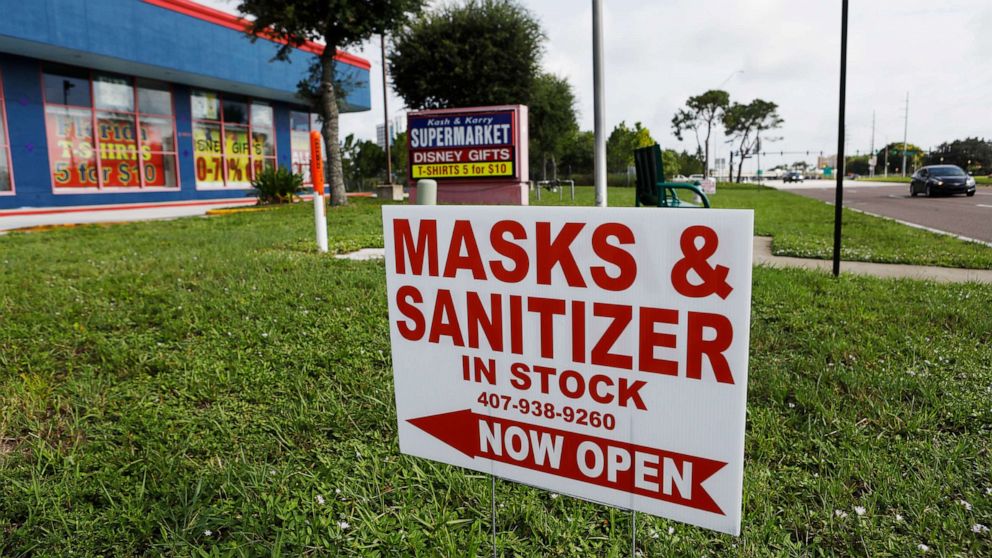 The governor said the state reported 95,000 tests on Friday and that it was getting shipments of remdesivir, the anti-viral drug being used to fight COVID-19. New York Gov. Cuomo announced Friday that he was sending a shipment of the drug to Florida.
"There are definitely areas where we think we may be seeing some declining positivity [rates] and some other areas where they're consistently 20%," DeSantis said. "We may be seeing some decline in this part of the Tampa Bay area," he said but said there's more positivity in Pasco County.
"We have a much better idea now versus March about what the viruses likes versus doesn't like," DeSantis said.
The governor said he's working with the White House to get more Lab Reagents in Florida. "The U.S. is testing more than any country by far and the lab resources are backed up."
He said the state signed contracts with companies that could provide tests in 48 hours and said that's just not happening anywhere in the country.
1:41 p.m.: Arizona reports record high hospitalizations
There are 3,485 people currently hospitalized in Arizona due to COVID-19, a record high, according to the state's Department of Health.
There were 3,038 new cases, bringing the total number of confirmed cases to 119,930, the department reported. There were also 69 deaths, pushing that sum to 2,151.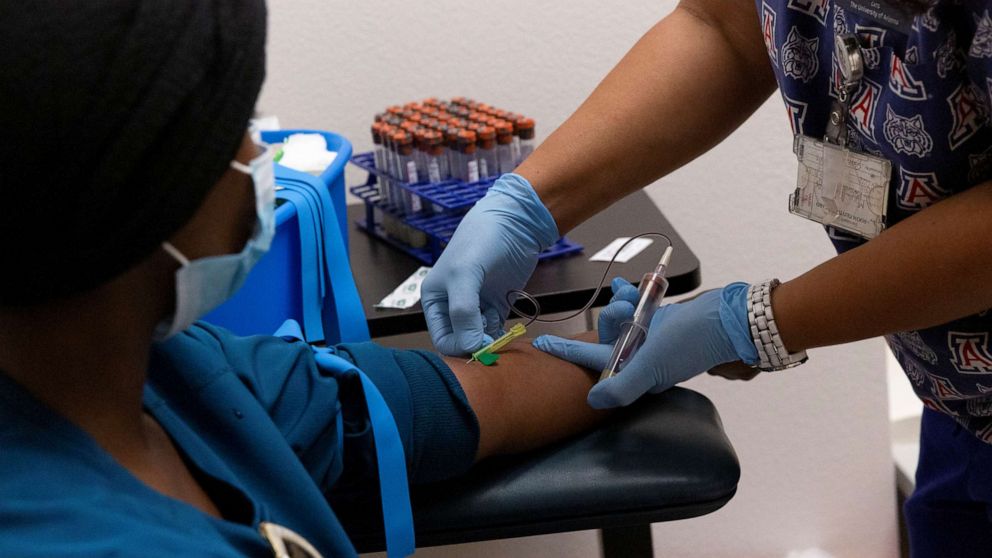 1:19 p.m.: South Carolina sets new record of daily cases
South Carolina set a new record of daily confirmed COVID-19 cases, with 2,239, according to the state's Department of Health.
The state's previous record was more than 1,800 cases.
There are now 54,538 confirmed cases of COVID-19 and 940 deaths in South Carolina, according to officials.
The total number of individual test results reported to the Department of Health on Friday was 10,083, with 22.2% of those being positive. The department also confirmed the first pediatric death linked to COVID-19.
12:25 p.m.: North Carolina reports more hospitalizations, another daily increase in cases
North Carolina set two somber records over the last 24 hours, with the state recording its highest number of hospitalizations and highest daily increase in cases to date.
The North Carolina Department of Health and Human Services reported 1,093 hospitalizations and 2,462 new cases Saturday.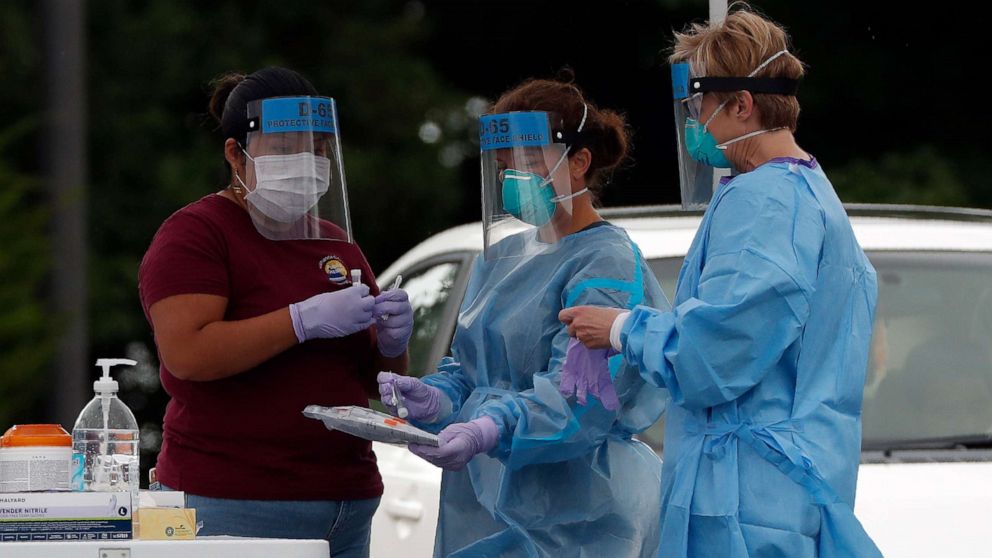 "Record-high numbers like today are concerning," NCDHHS Secretary Mandy Cohen, M.D., said in a statement. "We all have a responsibility to one another to wear a face covering, avoid crowds and wash our hands often to get our trends going back in the right direction."
North Carolina has 83,793 confirmed cases from among more than 1.1 million tests.
11:23 a.m.: University reverses course, will be remote this fall
West Chester University, one of Pennsylvania's largest state-owned universities, with 18,000 students, has reversed course and said it no longer plans to bring students back in the fall.
Christopher Fiorentino, the university's president, said in a statement that learning will continue remotely through the fall semester.
"WCU cannot ignore the potential danger of bringing thousands back to campus," Fiorentino said.
Some classes will be taught in a hybrid format, meaning both in-person and remote learning for students with clinical placements, student teachers and certain internships, according to Fiorentino.
Chester County, where WCU is located, is currently in the Green Phase of reopening, meaning that some of the university's public buildings -- a library, a recreation center, the student union -- will be open but limited to 50% capacity.
"The University understands that students' lives have been turned upside down by a relentless pandemic that continues to sweep across the globe," Fiorentino said. "Our support for our WCU community will not waiver."
10:19 a.m.: New York hospitalizations drop below 800 for 1st time in four months
New York recorded 799 COVID-19 hospitalizations in the last 24 hours, the lowest number since March 18, according to Gov. Andrew Cuomo.
The state also posted the lowest three-day average death toll since March 16, with six over the last 24 hours, Cuomo said in a statement.
New York was among the hardest-hit states in the early stages of the pandemic, with New York City especially devastated.
Cuomo applauded the good news, saying New Yorkers who practiced social distancing and wore masks "are central to our ability to slow the spread and save lives."
However, Cuomo also urged people not to become complacent.
"I urge residents to stay 'New York tough' and not give up the ground we've worked so hard to gain together, particularly in the face of rising cases throughout the country and compliance issues here at home," he said.
8:39 a.m.: Clusters of US soldiers test positive for COVID-19 in Japan
A "few dozen" U.S. Marines stationed at two different bases in Okinawa, Japan, have tested positive for COVID-19, according to The Associated Press.
After months of no confirmed coronavirus cases, the Marine Corps said it had two clusters of soldiers who tested positive for the virus this week, according to a statement from Marine Corps Installations Pacific.
The U.S. Marine Corps and U.S. Air Force on Okinawa prefecture have now re-imposed strict limits on personnel movements and activities after the new coronavirus cases appeared, according to an internal FEMA memo obtained by ABC News.
Everyone who tested positive is in self-isolation and local commanders have initiated "soft shelter-in-place" orders for Camp Hansen and Marine Corps Air Station Futenma.
All orders are in place until further notice.
Officials said cleaning the base and contact tracing are ongoing.
"As we navigate the current environment we will continue to assess the situation and provide updates as frequently as permissible. We ask everyone to follow the social distancing and health protection measures to help us #KillTheVirus," Marine Corps Installations Pacific wrote on its Facebook page.
5:28 a.m.: Army medical task force heading to Houston as hospitals fill up
Texas Gov. Greg Abbott announced late Friday night that the United States Army is sending a medical task force to Houston to help with the city's COVID-19 battle.
The additional resources, Abbott said, include an Urban Area Medical Task Force from the U.S. Department of Defense that will arrive on Monday and a Disaster Medical Assistance Team from U.S. Health and Human Services that has just been deployed.
"Texas is grateful to the federal government as well as the President and Vice President for working swiftly to provide additional resources to the state as we work to mitigate COVID-19 and care for our fellow Texans," Abbott said in a statement Friday. "We will continue to work with our local and federal partners to ensure all resources and needs are met throughout the state."
Houston has seen a significant rise in coronavirus cases in recent weeks, which caused many public health officials and hospitals to issue warnings that ICU bed availability is running low. Houston's Texas Medical Center is at 105% capacity.
The city reported 670 new diagnosed COVID-19 cases Friday, bringing Houston's total to at least 26,682. The coronavirus death toll for the city increased by nine to 259.
Numbers are just as jarring throughout the Lone Star State. Texas' statewide COVID-19 death toll reached a single-day high of 105 Friday. The state had a 15.56% positivity test rate, according to an internal Federal Emergency Management Agency memo obtained by ABC News.
Nearly 14% of all new U.S. coronavirus cases in the past seven days have been identified in Texas, the memo said.
The rise in cases also led to Houston Mayor Sylvester Turner to cancel the in-person Republican Party convention in the city, prompting a lawsuit by the state GOP.
What to know about coronavirus: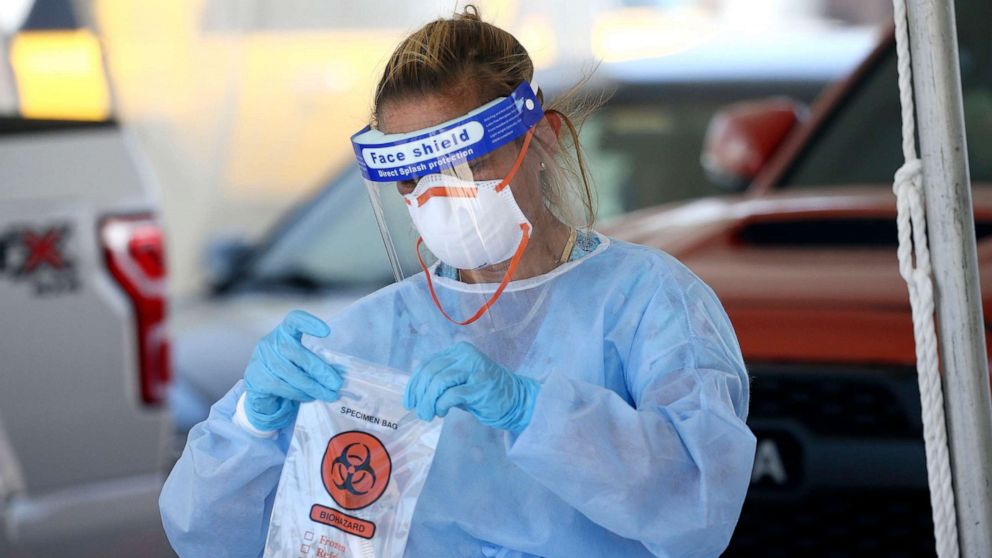 ABC News' Elizabeth Thomas, Josh Margolin, Scott Withers, Joshua Hoyos, Jason Volack, Chris Donovan and Gina Sunseri contributed to this report.