— -- Don't waste time dreaming of a white Christmas -- most of the country is expected to experience mild temperatures throughout the holiday weekend.
Days after frigid cold blasted much of the U.S. from the Plains to the East Coast -- with the mercury plunging as low as minus 20 degrees in some spots -- a milder air mass is expected to bring some of the highest temperatures since early December staring Wednesday.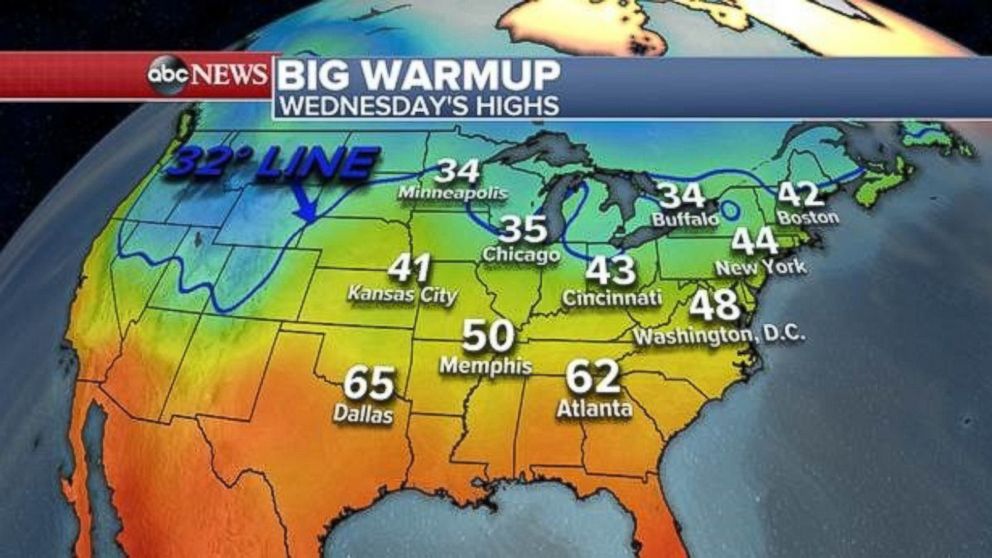 High temperatures in Minneapolis will rise above the freezing mark for the first time since Dec. 6, and the freezing mark is expected to move to the Canadian border for the East and Midwest.
For Christmas weekend, high temperatures will be above normal from the Midwest to the Northeast, and the South will experience warm and pleasant weather. Across the board, temperatures will be 10 to 15 degrees above normal.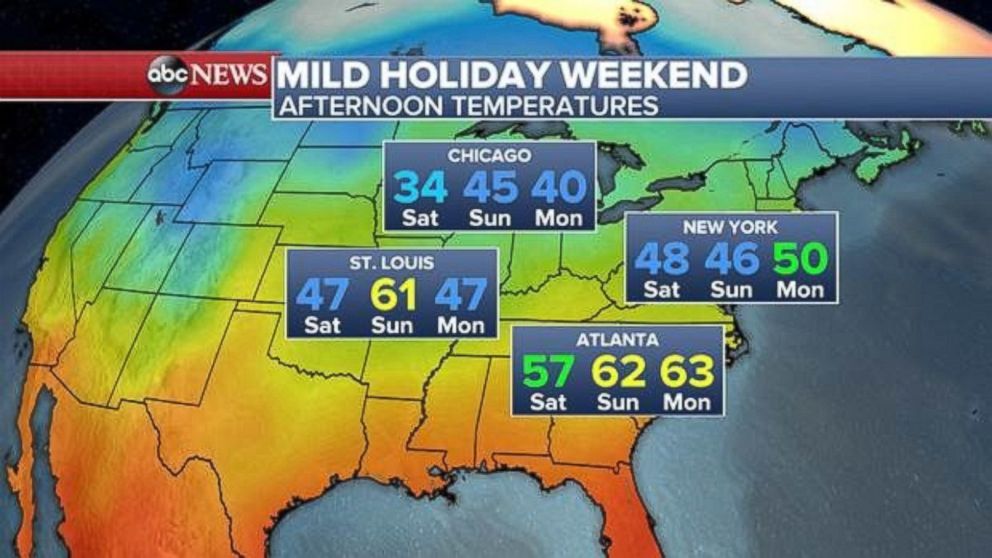 South Florida has felt more like summer in recent days, with Miami's high of 86 on Monday shattering a record, the Associated Press reports.
Still, temperatures won't be balmy in the northeast like Christmases past.
"This is actually still colder for the Northeast than the last two Christmases when we were in the 60s," said ABC News meteorologist Melissa Griffin.