The passionate adults, students, parents and teachers who packed the streets of Washington, D.C., for the March for Our Lives rally today were even visible from space.
Images of the massive crowds were captured by satellite and released by DigitalGlobe's news agency.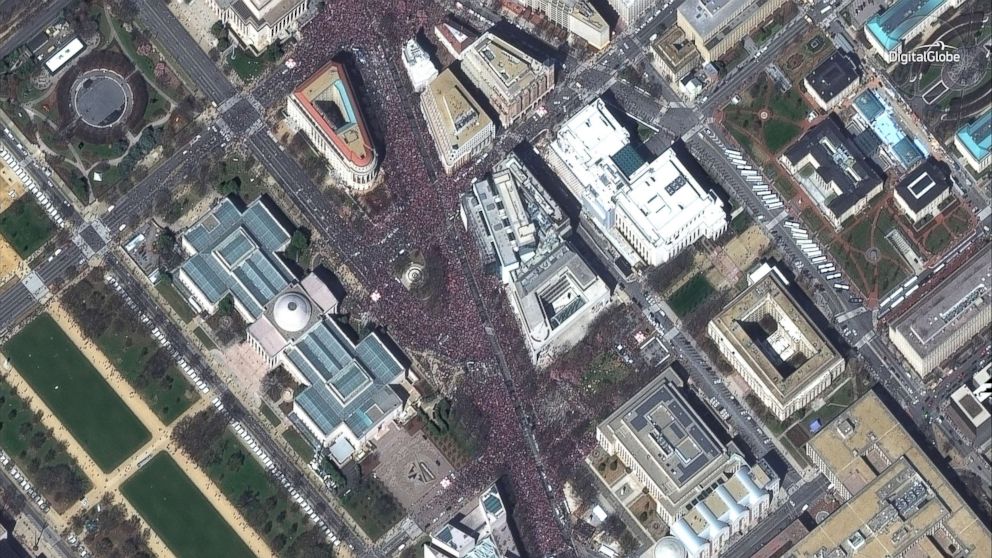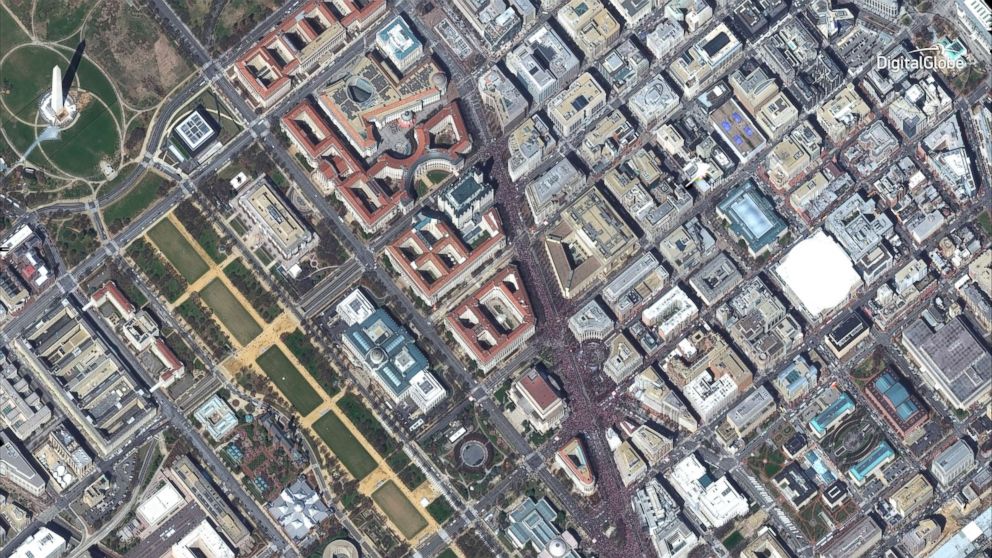 March for Our Lives was organized by the survivors of last month's Parkland, Florida, high school massacre that killed 17.
While today's main event took place in D.C., hundreds of thousands of Americans flocked to cities across the country and around the world to rally for an end to gun violence.
New York City's protest had 175,000 attendees, while 30,000 people marched in Atlanta and Pittsburgh, local officials told ABC News.
Houston and Parkland, Florida, each had about 15,000 attendees at their events.
Smaller cities like Tulsa and Jacksonville also drew sizable crowds.
ABC News' Luis Martinez contributed to this report.