Plane Crashes Into Maryland Home, Killing Family and 3 Aboard
Crash killed three aboard and three in house.
December 8, 2014, 10:47 PM
— -- A mom and her two children are dead after a private jet crashed into their Maryland home today, a disaster that also killed the three people aboard the plane, authorities said.
The jet crashed in Gaithersburg, about a mile north of the Montgomery County Airpark. The plane exploded, setting fires and damaging three houses, fire officials said.
The plane sliced through the roof of one home, and the main part of the fuselage and the tail landed against a second house. One of the wings "catapulted" into a third house, where the majority of the fire damage occurred, Robert Sumwalt of the National Transportation Safety Board said at a news conference today.
"Our mission is to find out not only what happened but why it happened because we want to make sure something like this never happens again," he said.
The family was found on the second floor of one of the homes.
"We don't know at this point if the cause of death was smoke inhalation or something else," Chief Thomas Manger of the Montgomery County Police said.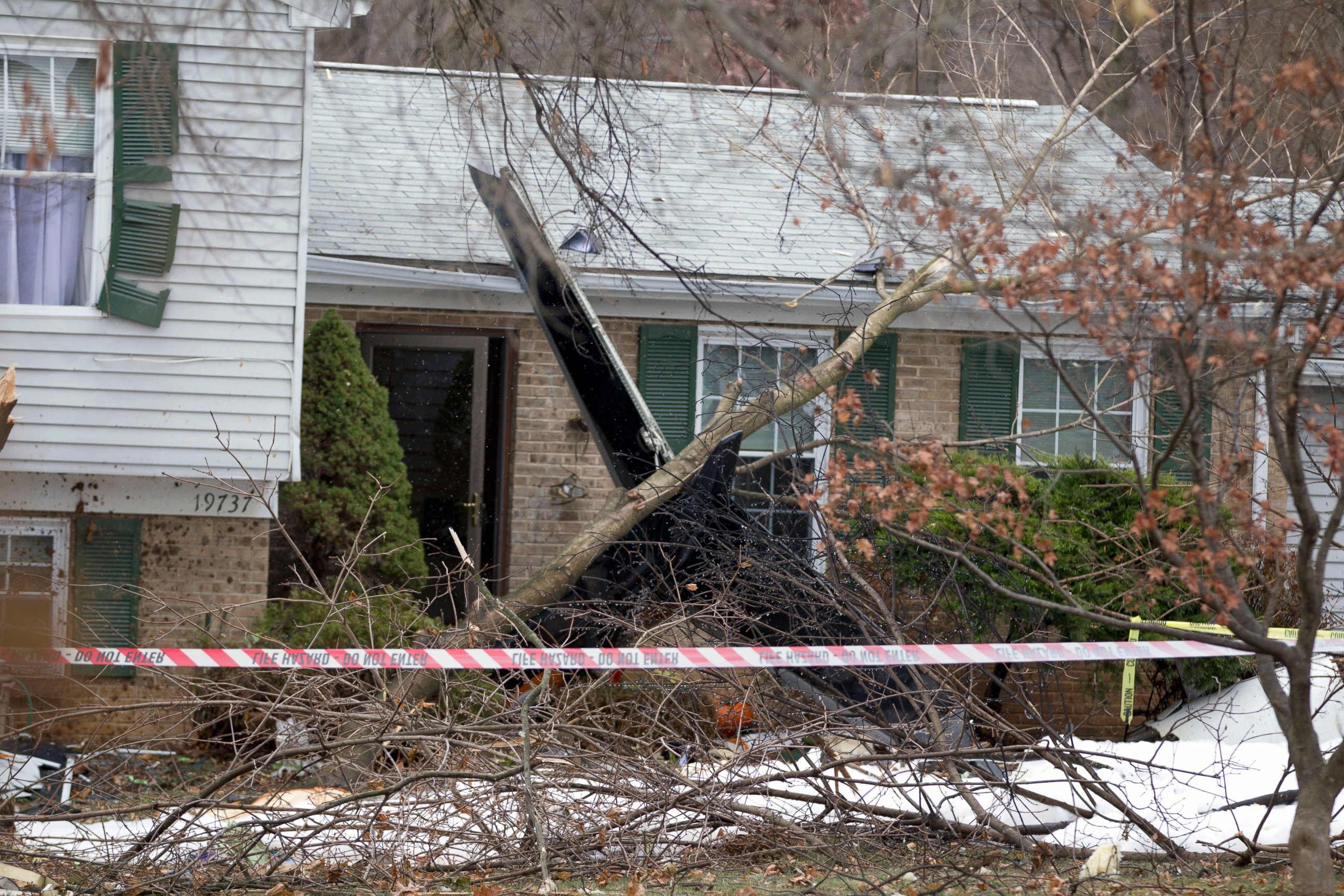 The victims included one woman and her two sons, identified as an infant and a 3 year old. The woman's husband and their other child, age 5, are alive, Manger said.
"This is a tragic loss for the Montgomery County community," Fire Chief Steve Lohr added.
The plane was coming from Chapel Hill, North Carolina and intended to land at the Montgomery County Airpark, Sumwalt said.
The NTSB is conducting an investigation and will look at weather, wreckage, air traffic control, the plane's equipment and more to "gather as much factual information as we can so we can reconstruct this crash." The plane's data recorders have been recovered and are being investigated, he added.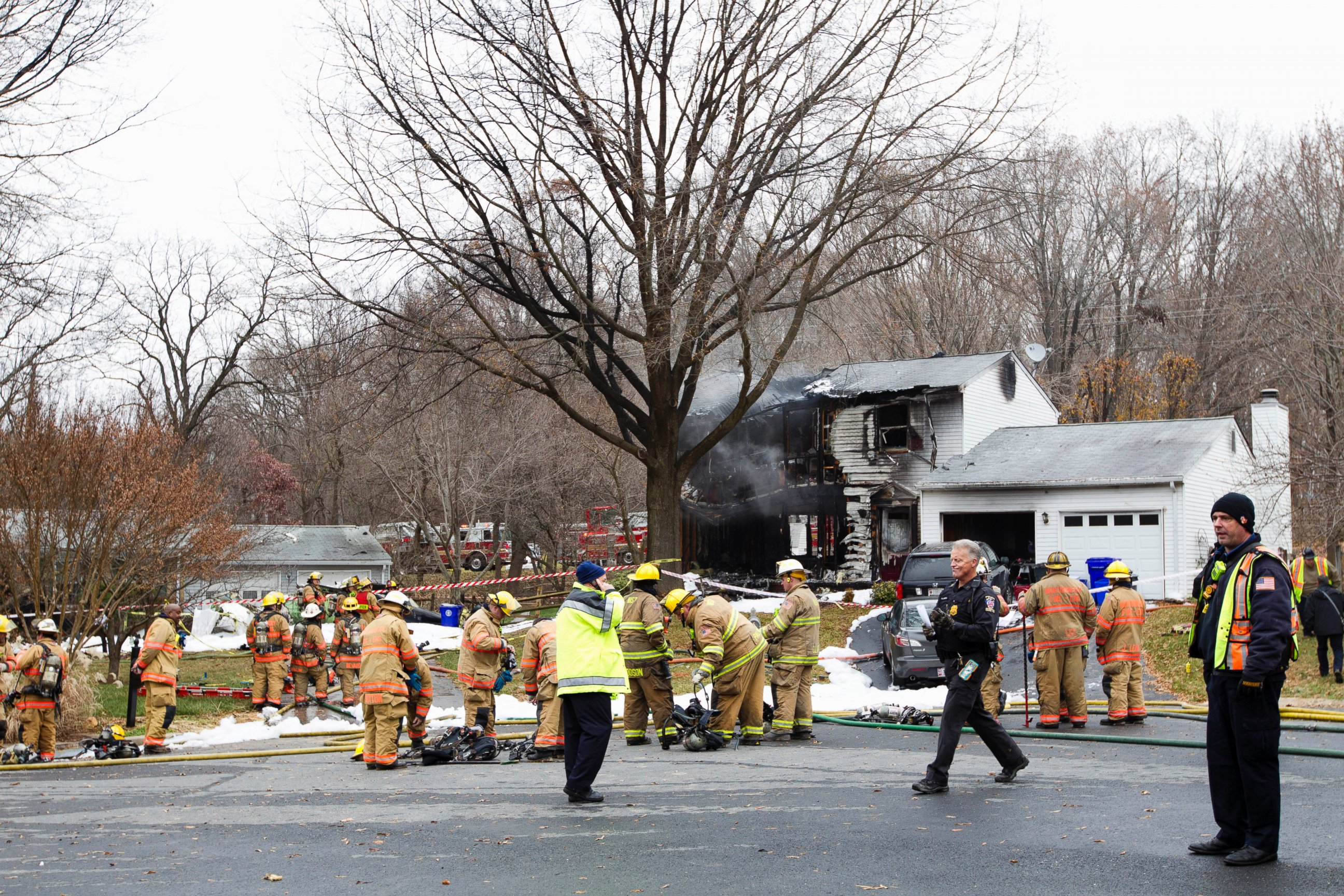 Byron Valencia, 31, said he heard the crash from his kitchen.
"When I opened my window, I could see smoke over the trees and I heard a small explosion, like a pop," he told the Associated Press. "I could see the smoke rising ... it's scary."
Fire officials were on scene within seven minutes of the 911 call, Lohr said.
ABC News aviation analyst John Nance called the crash "incredibly unusual."
"These jets are incredibly safe," he said.
Nance added that lost engines or fuel starvation could have been to blame.