Despite harmless powder, mysterious letters in 3 states could get someone killed, says top cop
Probing the incident has been a drain on police resources, an investigator says.
While the mysterious white powder inside scores of envelopes sent to Republican lawmakers and officials in at least three states has been deemed harmless, investigators say the mailings could still get someone killed.
"This isn't just a statement that somebody is trying to make. This is costing us the ability to save lives in Kansas," said Tony Mattivi, director of the Kansas Bureau of Investigation, which led what Mattivi called the "unprecedented investigation" when more than 100 envelopes containing the powder and a threatening note were discovered this month in Kansas.
After more letters were sent to officials in Tennessee and Montana -- and even to Donald Trump, according to federal officials -- the FBI took over the case.
In an interview with ABC News, Mattivi described how for four days the Kansas Bureau of Investigation was forced to focus nearly all of its resources on responding to the letters.
"We just don't know at the early stages how much of a threat it is ... We have no choice," Mattivi said.
At one point, "every single bomb squad [and] every single hazmat unit in the state of Kansas, whether federal, state or local" was dealing with this case, Mattivi said. "This was a massive resource drain."
According to Mattivi, his agency was stretched so thin responding to the letters that it was unable to intercept a substantial shipment of fentanyl that agents knew was coming.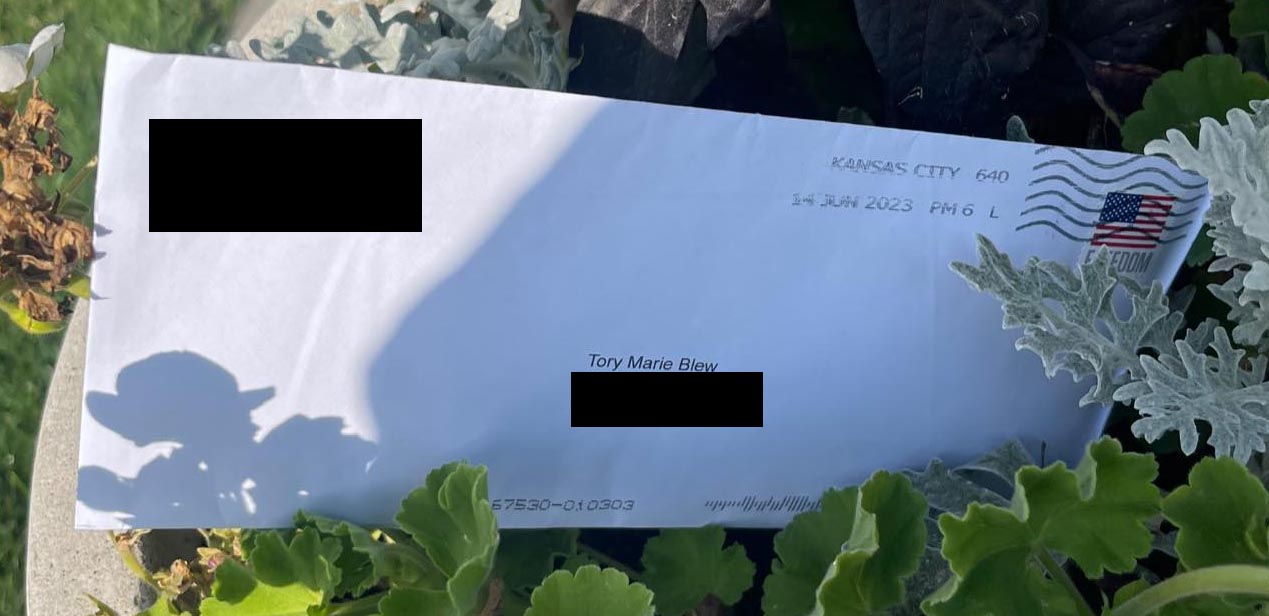 When the agency did try to grab the shipment, it was too late -- and having another law enforcement agency take action earlier wasn't an option because that would have required "significant coordination" and time, which the agency didn't have, Mattivi said.
"We have no idea how many overdoses and deaths are going to take place when we had a realistic likelihood of being able to intercept that shipment in the first place," Mattivi said of the missed fentanyl bust.
"This threat, it was not harmless," Mattivi said of the mailings.
The letters obtained so far appear to be largely the same: They come in standard white envelopes with false return addresses, and contain a white powder along with a cryptic letter telling recipients, "It is important not to choke on your ambition," according to officials and a copy of one letter posted online.
One Kansas state lawmaker who received a letter said it had a fake return address for a local church -- a ploy he believes was designed to make it appear it was from a constituent. In at least some cases, names on the return addresses were believed to be those of transgender people who had died, recipients told ABC News.
"Someone put a lot of thought and a lot of effort into the research that they did," Kansas state Rep. Stephen Owens said.
Asked if whoever's sending the letters is specifically driven by politics, considering that so many recipients are Republican, Mattivi said: "We're looking at a wide range of motives. Nothing's off the table at this point."
The FBI, in a statement, said, "Law enforcement and public safety officials are working to determine how many letters were sent, the individual or individuals responsible for the letters, and the motive behind the letters."
Mattivi expressed confidence that those responsible will be caught.
"I'm optimistic that we're going to make an apprehension here," he said.
ABC News' Jay O'Brien contributed to this report.