DOJ reversal could clear way for Carroll's 1st lawsuit against Trump to proceed
Carroll's attorney is also arguing for the dismissal of a related counterclaim.
The Justice Department said on Tuesday it was no longer claiming, under the Westfall Act, that former President Donald Trump was acting within the scope of his office and employment as president of the United States when he allegedly defamed the writer E. Jean Carroll in 2019.
The development, which could clear the way for Carroll's initial 2019 lawsuit against then-President Trump to proceed, came on the same day that Carroll's attorney argued for the dismissal of a counterclaim Trump filed against Carroll in a separate but related case.
A jury in May found Trump liable for sexually assaulting Carroll in a Bergdorf Goodman dressing room in the 1990s, then defaming her in a 2022 Truth Social post by calling her allegations "a Hoax and a lie." But Carroll's initial defamation lawsuit, filed in 2019, has been tied up in the courts over the question of whether Trump's denial of Carroll's rape claim was part of his official duties, as he argued.
If so, the Justice Department would have substituted for Trump as the defendant and the case would have been moot since the federal government cannot be sued for defamation.
Instead, the Justice Department said Tuesday that "it lacks adequate evidence to conclude that the former President was sufficiently actuated by a purpose to serve the United States Government to support a determination that he was acting within the scope of his employment when he denied sexually assaulting Ms. Carroll and made the other statements regarding Ms. Carroll that she has challenged in this action."
Word from the DOJ came in a letter to the court from James Touhey, director of the Justice Department's torts branch.
"The evidence of Mr. Trump's state of mind, some of which has come to light only after the Department last made a certification decision, does not establish that he made the statements at issue with a 'more than insignificant' purpose to serve the United States Government," the letter said. "Here, although the statements themselves were made in a work context, the allegations that prompted the statements related to a purely personal incident: an alleged sexual assault that occurred decades prior to Mr. Trump's Presidency. That sexual assault was obviously not job-related."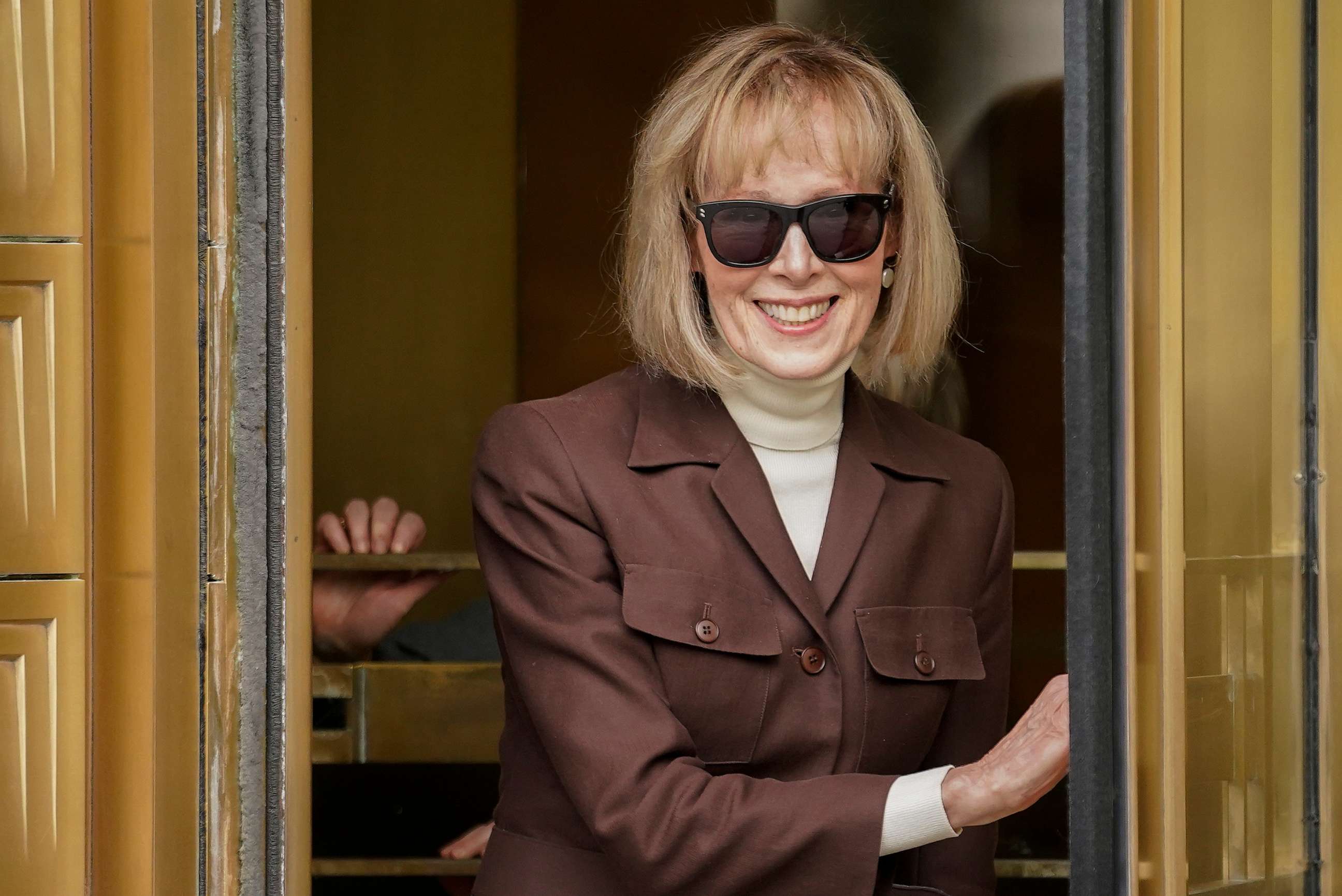 The filing marks a major reversal for the Justice Department, which had repeatedly stood by its position to bolster Trump's defense in the case even in the face of withering criticism from Democrats on Capitol Hill.
"The job of the Justice Department and making decisions of law is not to back any administration, previous or present," Attorney General Merrick Garland told the Senate Appropriations Committee in 2021. "And our job in doing so is to ensure adherence to the rule of law, which is a fundamental requirement of a democracy, or a republic or a representative democracy."
Carroll's 2019 lawsuit is scheduled for trial in January.
"We are grateful that the Department of Justice has reconsidered its position," Carroll's attorney, Roberta Kaplan, said in a statement. "We have always believed that Donald Trump made his defamatory statements about our client in June 2019 out of personal animus, ill will, and spite, and not as President of the United States."
"This witch-hunt, funded and carried out by woke, radical, liberal Democrats is now even more exposed as a partisan sham, as the Department of Justice has broken with long-standing tradition in a desperate attempt to perpetuate this hoax," a Trump spokesperson told ABC News. "The corrupt Biden Administration is politically weaponizing the justice system against President Trump because he is the overwhelming favorite to defeat Joe Biden and take back the White House."
Meanwhile, Carroll's attorneys argued Tuesday for the dismissal of the counterclaim that Trump filed against Carroll for comments she made on CNN after she won her separate but related suit against him.
Trump sued Carroll last month after she insisted in a television interview that he had raped her in the dressing room despite the jury finding him liable for the lesser charge of sexual assault.
"Carroll's statements are not plausibly susceptible of a defamatory meaning, are substantially true, were uttered without actual malice, and are protected by the fair reporting privilege," Carroll's attorneys said in their motion to dismiss.
Her attorneys said there is no basis for Trump to proceed with a counterclaim, which they said "would impose on Carroll undue burden and significant expense, not to mention hold up yet again this otherwise trial-ready, much-delayed case."
Trump's counterclaim is based on Carroll's May 10 appearance on CNN during which she answered questions about the jury's verdict holding Trump liable and awarding her $5 million in damages, which Trump has asked the court to reduce.
"I just wonder, E. Jean, what went through your head when you heard that?" a CNN reporter asked Carroll about the jury's determination that Trump hadn't committed rape.
"Well, I just immediately say in my own head, 'Oh, yes, he did -- oh, yes, he did.' So that's my response," Carroll replied.
"This statement about Carroll's recollection was not defamatory as a matter of law because it was substantially true," her attorneys said in Tuesday's filing. "Trump does not allege that Carroll lied about her own recollections. In other words, he does not claim that she lied when she told CNN's reporters that she had thought 'Oh, yes, he did -- oh, yes, he did' while listening to the jury verdict."