A Manhattan doorman has vowed to continue fighting in court over a dead tenant's will that reportedly left him millions.
Stephen Sullivan Evans, 80, died in September, never having married or had children, and his handwritten will left his $4.2 million apartment to the longtime doorman at his building, ABC-owned station WABC reported.
An additional estimated $3.3 million in ExxonMobil stock was left to other members of staff at 430 East 56th Street, Evans' longtime residence, according to WABC. The New York Post reported that other cash in bank accounts was also left to the co-op's staff.
"I think being that he appreciated all the years we served him, especially myself, I think he really appreciated it," doorman Eddie Hoti told WABC. "He showed his real, true heart by saying: these are the guys that took care of me."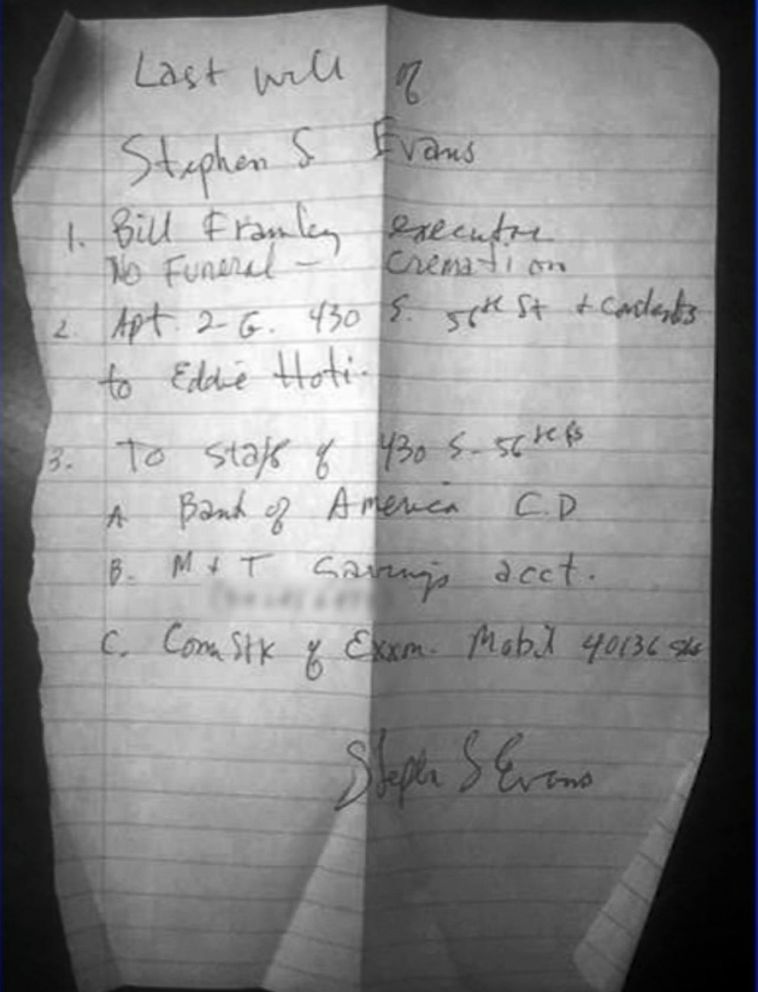 The Post reports that Evans gave the handwritten will to his building's superintendent, Nick Pocesta, just months before he died in September 2017.
Hoti said he has no doubt its instructions are what Stephen Evans wanted.
"He loved me. He told me, straight up, 11 years ago, 'Eddie I've made a will and I've left you the apartment,'" Hoti, who is also referred to as Ekrem, told The Post.
But Evans' nephew, Matthew, is now challenging the will in court, WABC reported.
The problems lie with the will itself, which was not dated or notarized.
The purported will appears to be written on a sheet of notebook paper, according to a photo obtained by WABC.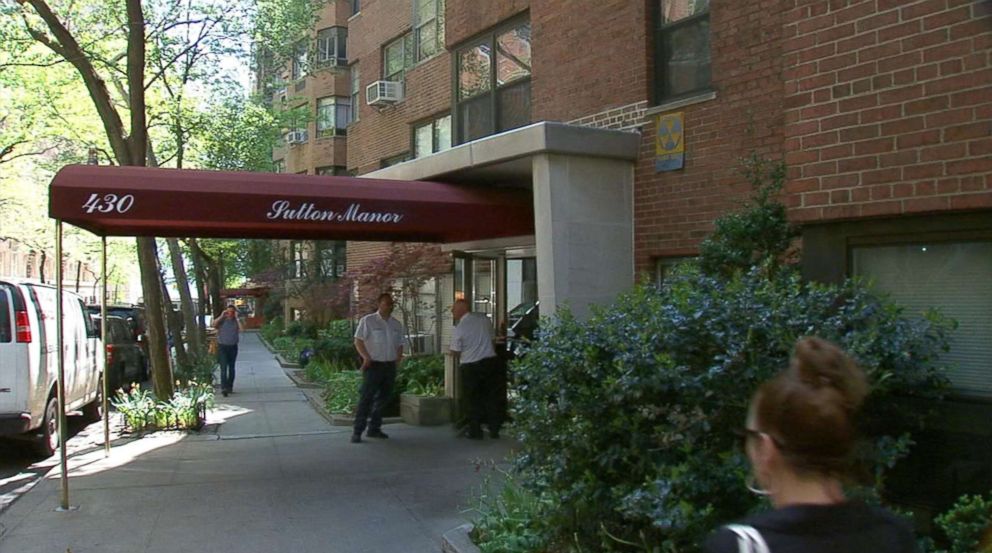 Hoti said that Matthew Evans was not a regular presence in his deceased uncle's life.
"I've been here 28 years, he [Matthew Evans] came once on a Saturday," Hoti said to WABC. "One of the staff guys was here. This was about four years ago, and he refused him."
Matthew Evans, whose now-deceased father was Stephen Evans' brother, was his only living blood relative, The Post reports, and a judge agreed with the nephew's attorney that the handwritten will does not hold up in court.
However, the judge agreed to allow both parties to search Stephen Evans' studio apartment and any safe deposit boxes for a legitimate will, The Post reported.
Michael Evans has maintained he has the right to handle his uncle's estate, the New York Daily News reported.
Michael Evans' mother, Barbara, agreed.
"That letter shouldn't be valid at all," she told the paper. "It wasn't notarized — I don't understand how they can even make the claim in the court."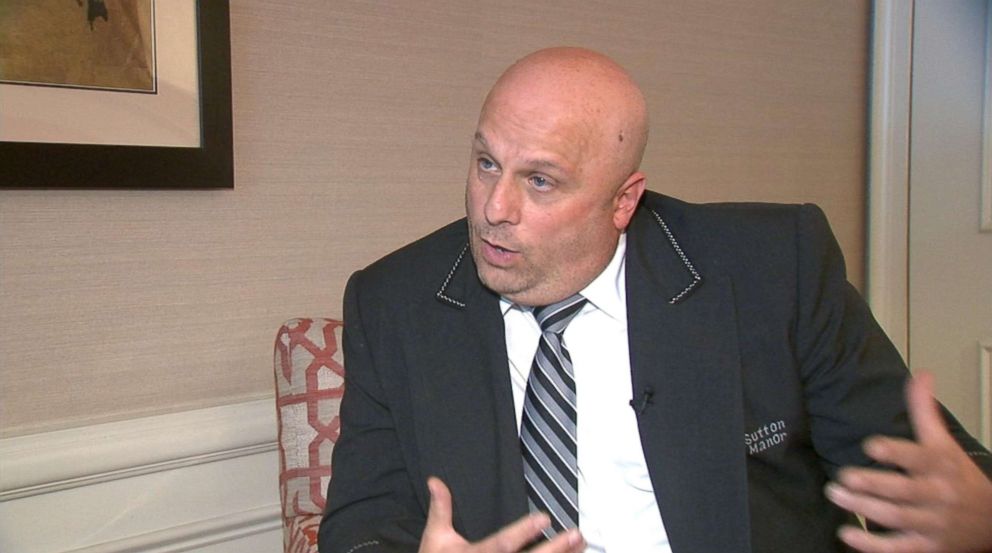 Hoti told WABC that he's going to continue to pursue the case in court in an effort to uphold what he says were Stephen Evans' wishes.
Another tenant in the building agreed, according to WABC.
"I am a million percent sure that that is what he wanted," tenant Fay Lee told WABC. "He wanted whatever he had to go to the people he cared most about, and those are the people who cared most about him."