The driver of a tanker is dead after the truck overturned on a Maryland highway and sparked a massive fire that damaged other vehicles and homes, police said.
The deadly incident occurred on U.S. 15 in Frederick shortly before noon Saturday, when the tanker truck crashed into a tree and caught fire, according to Maryland State Police, which responded to the scene.
The tanker became engulfed in flames, with the fire extending to three homes and three vehicles, according to Frederick County Fire Chief Tom Coe. A brush fire was also reported along the highway corridor, he said during a press briefing Saturday.
The tanker truck driver was declared dead at the scene, police said. The driver's identity has not yet been confirmed.
No other injuries or fatalities have been reported as a result of the fires or crash, police said.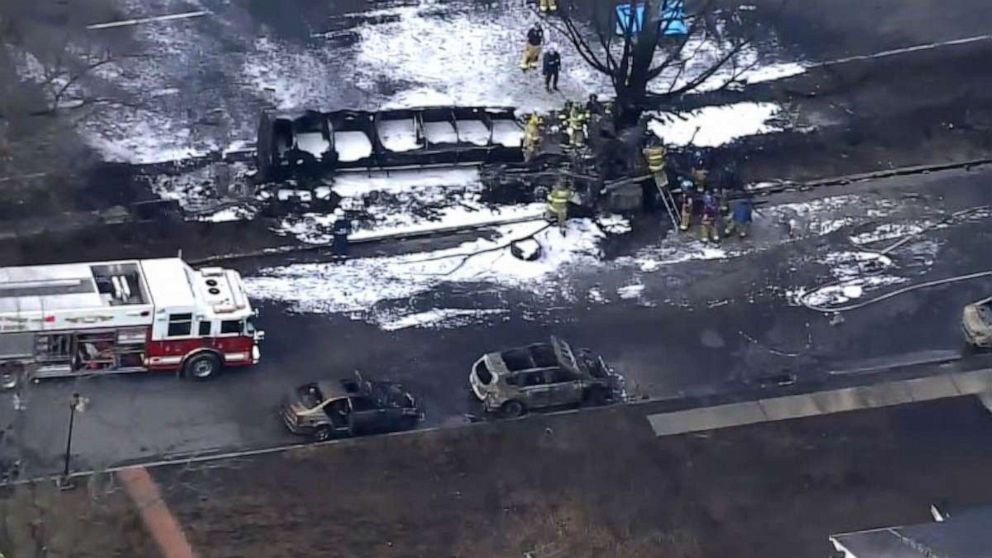 The tanker fire was under control within 40 minutes of the original dispatch and all fires have been fully extinguished, Coe said.
One residence suffered "extensive damage" that displaced the occupants, Coe said. Two homes sustained minor damage, he said.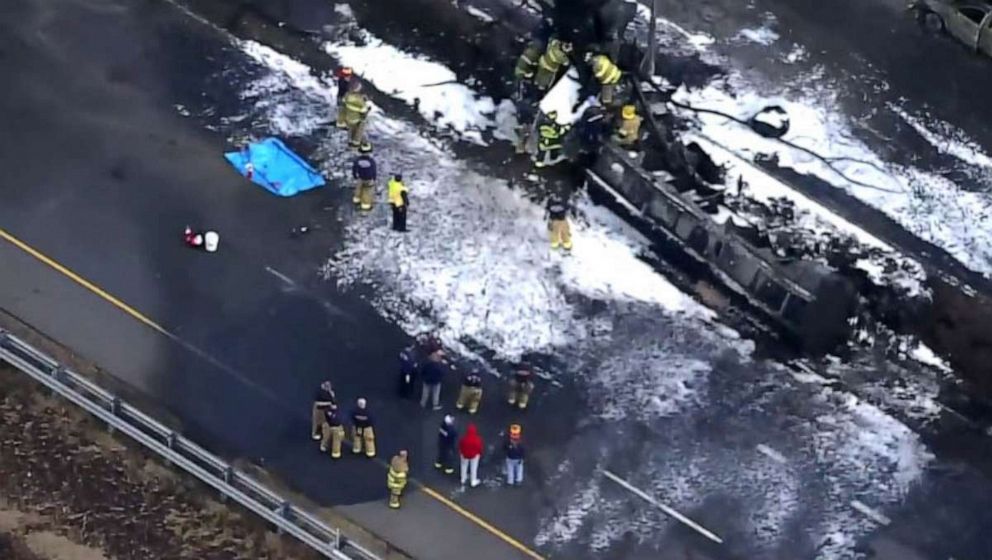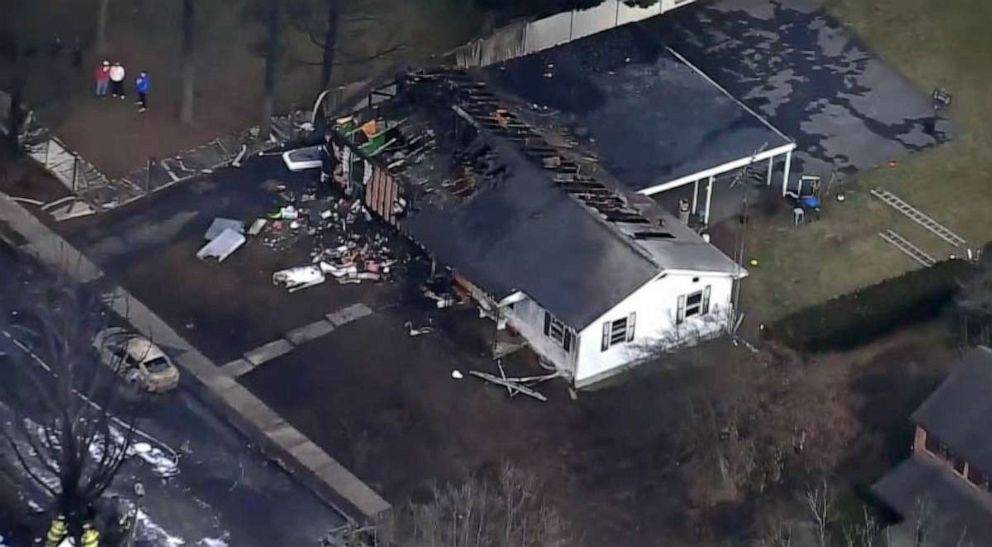 A portion of U.S. 15 was temporarily closed in both directions following the crash. The southbound lanes were reopened by 2:30 p.m., while the northbound lanes will remain closed for several more hours.
Authorities are working to verify the exact contents of the tanker, state police said. The truck was used to transport flammable liquids, according to Coe.
The volume of flammable fuels involved "created quite a significant fire load," Coe said.
All hazardous materials involved in the incident are contained, and no flammable liquid got into a nearby creek or the sewer system, officials said.
"This was a scary day," Frederick City Mayor Michael O'Connor said at the press briefing. "A rapidly moving incident with a lot of moving parts. Very complicated."
Due to the quick actions of the various first responders, "this was not a worse incident," he added.
The cause of the crash remains under investigation.
ABC News Davone Morales contributed to this report.