A couple is suing Caesar's Palace Hotel and Casino in Las Vegas after a bloody encounter with a drone during 4th of July celebrations.
Monika and Joseph Nourmand said they were attending an Independence Day firework show at Caesar's on June 30 when they were surprised during a drone light show near the hotel pool.
"All of a sudden, something just hit me in the face," Monika Nourmand told ABC station KABC in Los Angeles.
The lawsuit alleges that one drone flying over the crowd crashed into Monika Nourmand, hitting her in the face injuring her eye, then hitting her mother-in-law, who the family said was injured on her neck and back. The Nourmands say they shot video of the aftermath showing the drone on the ground and gashes across and below Monika Nourmand's eye, along with her bloodied blouse.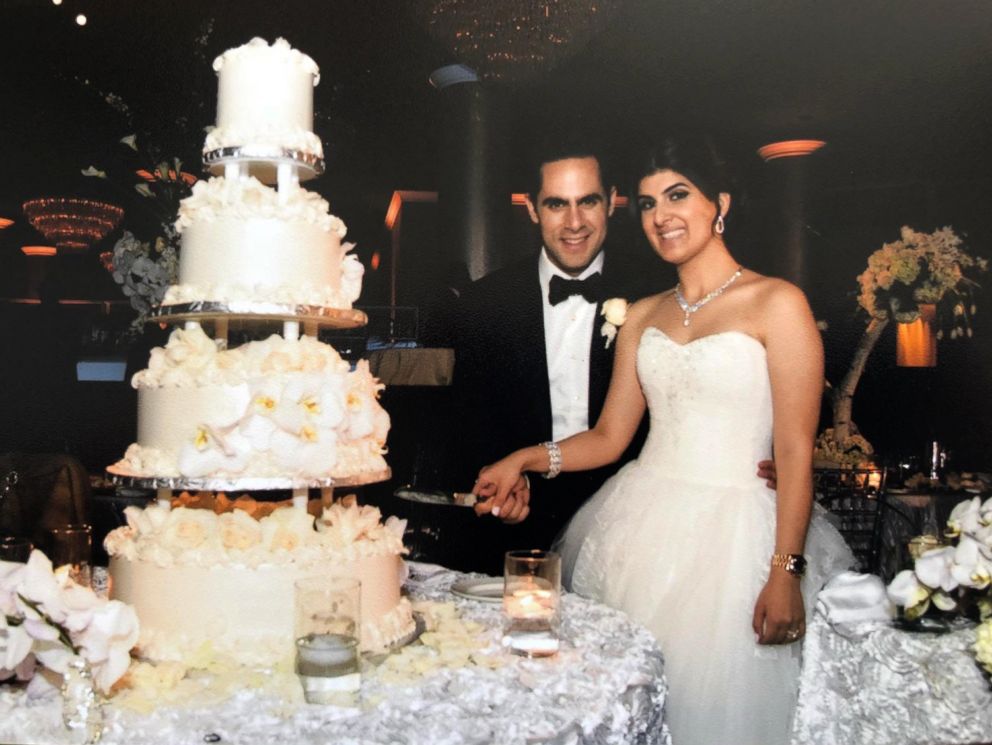 "The next thing I know there's blood pouring out of her eye," Joseph Nourmand told KABC.
Her family said that not only did her injuries require stitches, but that she is also permanently damaged in that eye and now has blurry vision.
"Monika is a young woman and new mom who suffered significant injuries, whose vision is now seriously compromised," the Nourmand's attorney, Robert Glassman of Panish Shea & Boyle LLP, told ABC News, "We seek to hold them accountable for their actions and inactions."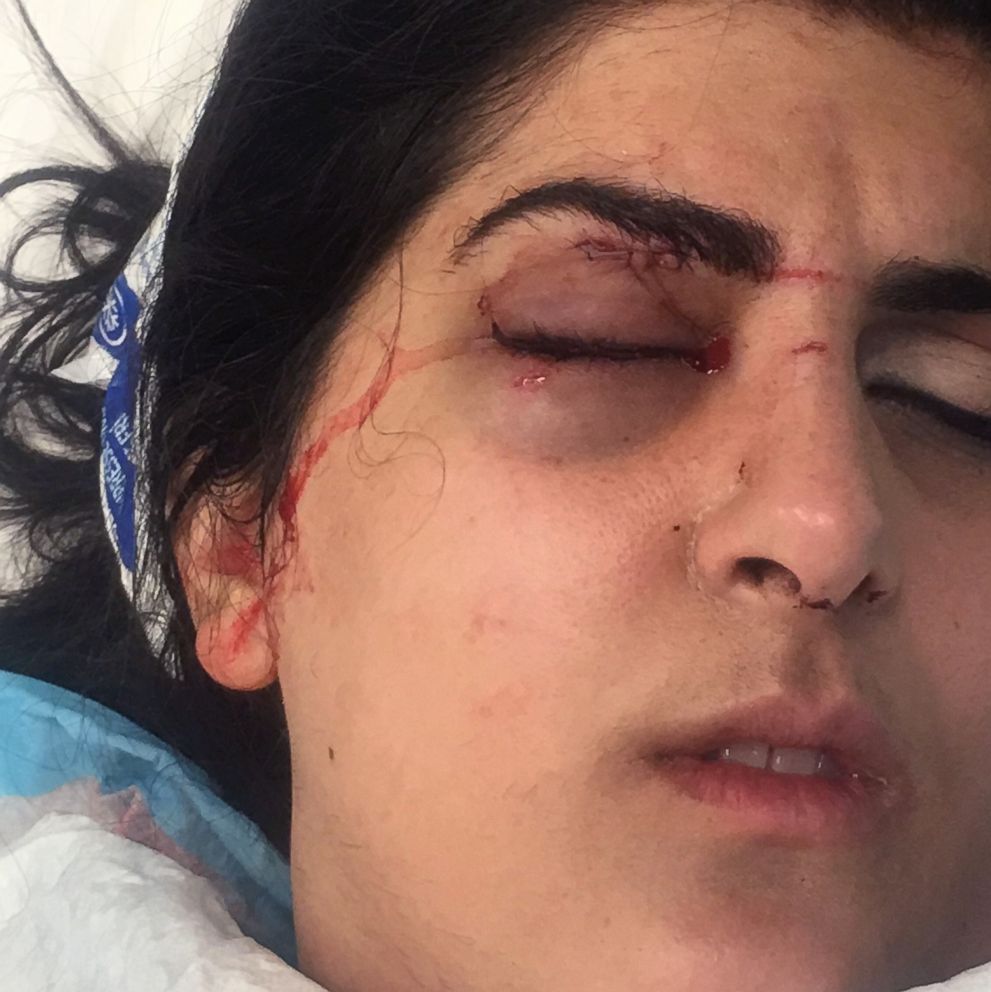 The Nourmands are not only suing Caesar's Palace, but also the drone manufacturer Great Lakes Drone Company, along with the drone operator. The couple is alleging they were negligent for failing to comply with federal rules and regulations, as well as safety standards.
"Despite what some people may think, drones are not toys," Glassman said. "They are extremely dangerous aluminum objects propelling through the sky and are a hazard."
Monika Nourmand is receiving treatment from an ophthalmologist, working to address several long term risks associated with the type of injury she suffered, the family said.
An attorney for the Great Lakes Drone Company would not comment on the pending litigation.
"About all I can say is that the defendants deny the allegations contained in the complaint and we look forward to presenting a vigorous defense to the claims asserted," Thomas Beko, attorney for the Great Lakes Drone Company, told ABC News.
Caesar's Palace has not yet responded to ABC News' request for comment.