El Paso Walmart gunman Patrick Crusius given 90 life sentences in federal trial
Twenty-three people were killed during the racist attack in 2019.
The El Paso Walmart gunman was formally sentenced to 90 consecutive life sentences for the racist 2019 massacre that killed 23 people and injured nearly two dozen others.
Judge David Guaderrama handed down the sentence on Friday after hearing two days of emotional impact statements from victims and the family members of victims.
The gunman, 24-year-old Patrick Crusius, pleaded guilty in February to dozens of federal hate crimes and firearms charges.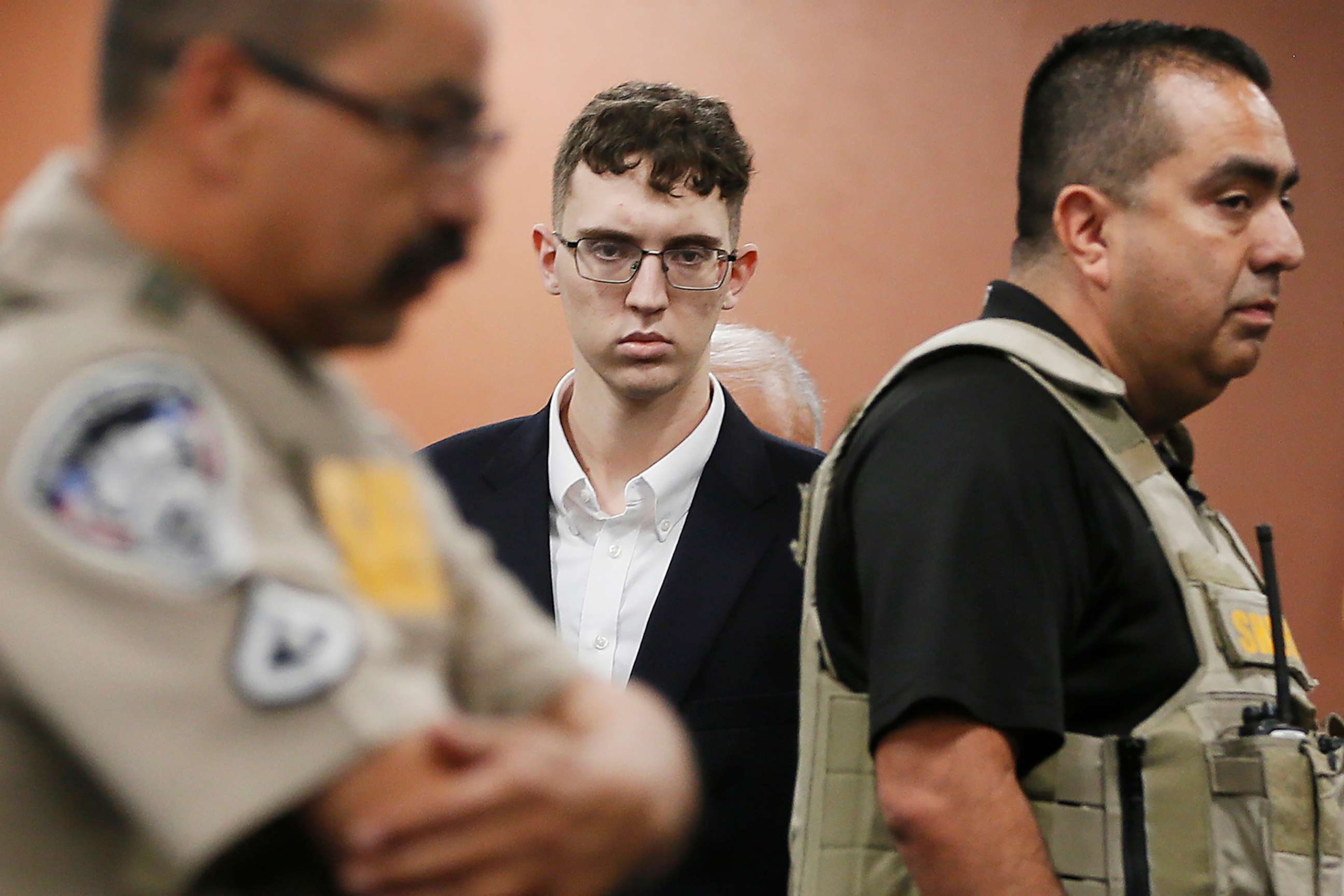 Crusius allegedly told investigators following his arrest that he set out to kill as many Mexicans as he could after driving from his home in Allen, Texas, about 650 miles east of El Paso, officials said.
Twenty-two shooting victims died within days of the attack, while a 23rd person died eight months later. There were also 22 people injured in the attack.
In a statement given on behalf of Crusius prior to the sentencing, defense attorney Joe Spencer claimed his client suffered from a severe mental illness called schizoaffective disorder that led him to commit the horrific act, according to El Paso ABC affiliate KVIA.
Dozens of victims and family members were in El Paso federal court for the sentencing hearing, which began on Wednesday.
Among those to address the court were the family members of Jordan Anchondo and Andre Anchondo, who were killed while shielding their 2-month-old son during the attack.
"He set out to hurt people because he said Hispanics were taking over. I just want him to know his efforts were in vain," Tito Anchondo, Andre Anchondo's brother, said on Wednesday, according to The Associated Press. "Yeah, we lost a lot of people. … The ones that are still here, we're still pushing forward."
Dean Reckard's mother, Margie Reckard, was among those killed. He and his wife traveled to El Paso from Omaha, Nebraska, to "stand up to hate," his wife, Hilda Reckard, said, according to the AP.
When Dean Reckard took the stand on Thursday, he confronted Crusius, saying, "You're young and stupid. You made a bad choice. You're beyond pathetic," according to KVIA.
When Dean Reckard asked, "Are you sorry you did it?" Crusius reportedly nodded "yes," according to KVIA.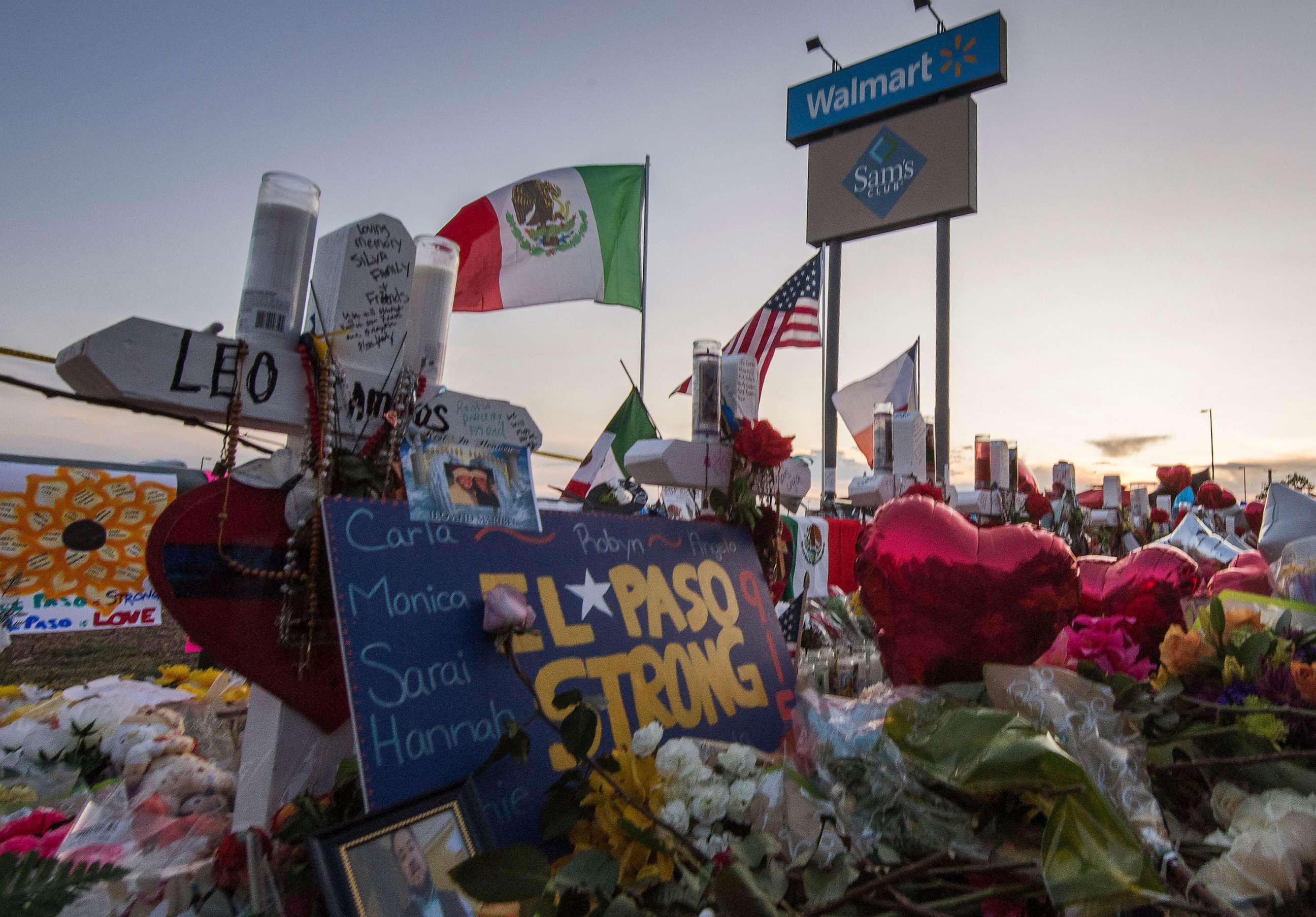 Dee Margo, who was the mayor of El Paso when the mass shooting occurred, was also in the courtroom.
"The killer, the whole time, he showed very little emotion whatsoever. He did not look over at any of the victims or their families," Margo told reporters outside the courthouse on Wednesday.
Attorney General Merrick Garland said the 90 consecutive life sentences "guarantee that Patrick Crusius will spend the rest of his life in prison for his deadly, racist rampage."
"No one in this country should have to live in fear of hate-fueled violence -- that they will be targeted because of what they look like or where they are from," Garland said in a statement. "We are grateful to the victims and their family members who have spent the last three days bravely sharing the devastation and pain they endured because of Crusius's horrendous crimes."
Crusius had initially pleaded not guilty to the federal charges, but requested a rearraignment hearing after federal prosecutors agreed to not seek the death penalty in their case.
He pleaded guilty to 90 federal charges, including 23 counts for hate crime acts that resulted in death, 22 hate crime acts that caused bodily injury, 23 counts of using a firearm in a federal crime of violence resulting in death and 22 counts of using a firearm in a federal crime of violence.
Following the conclusion of the sentencing hearing, Crusius will face a restitution hearing on Sept. 25, KVIA reported.
Crusius is also facing capital murder charges in state court. He has pleaded not guilty to those charges.
El Paso District Attorney Bill Hicks told reporters Thursday he still plans to seek the death penalty in that case, which could go to trial as soon as next year. A jury would ultimately decide whether Crusius faces the death penalty, Hicks said.
"I am committed to seeking justice for the people of this community," Hicks said.