Elizabeth Smart urged authorities to think again about the impending early release from prison of Wanda Barzee, saying that Barzee not only assisted in her abduction but would sit next to -- and encourage -- her co-conspirator husband as he raped the teen victim.
Smart said that Barzee saw her as a slave, and called her a "handmaiden."
"I would urge the powers that be and anyone who works under them to really strongly reconsider this situation, to look at all the facts, look at her mental status, and see if they really and honestly truly feel that she is no longer a threat," Smart said at a Thursday press conference.
"She is a woman who had six children and yet could co-conspire to kidnap a 14-year-old girl, and not only sit next to her while she was being raped, but to encourage her husband to continue to rape me."
Smart was kidnapped in 2002 from her bedroom in Salt Lake City and held as a prisoner by Barzee and her husband Brian David Mitchell, who had done construction work on the Smart family home before he abducted Elizabeth.
Smart was later found in March of 2003 in Sandy, just outside of Salt Lake City.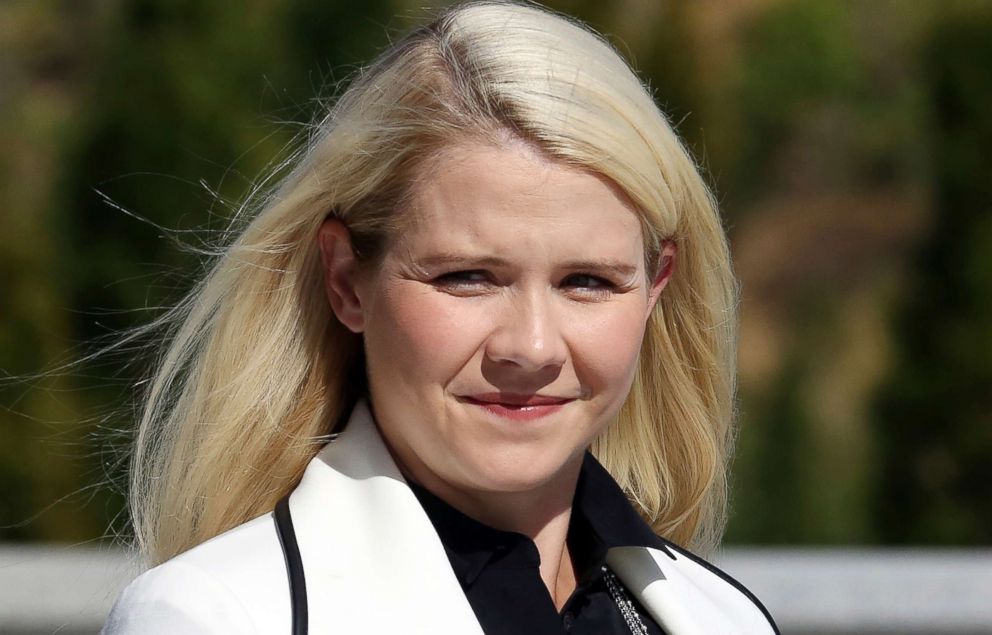 Smart's father, Ed Smart, told "Good Morning America" after her rescue that he believed Smart was brainwashed by her captors so that she would not try to run away or contact police.
"There were times, yes, absolutely, she was manipulated by Mitchell. But she in her own right abused me just as much as he did," said Smart.
Smart said she had heard through a "reliable source" that Barzee still carries around the "Book of Revelations" that Mitchell wrote before and during Smart's captivity.
"I think people should realize that she is dangerous and that, I mean, she did appalling things while I was in captivity," said Smart. "I know the depth of her depravity ... we need to once again take a second look at our judicial system."
Barzee will be released next week, according to the Associated Press. She was previously scheduled to be released in January of 2024, and the Utah Board of Pardons and Parole denied her an early parole at a hearing in June of this year, the AP reported.
But Barzee was convicted on both state and federal charges, and her attorney, Scott Williams, argued that time she had already served in federal prison must be credited towards her state conviction, according to the Salt Lake City Tribune. The board agreed, and moved up her release date on Tuesday.
"The Board has heard concerns and requests to reconsider releasing Wanda Barzee," the Utah Board of Pardons and Parole said in a statement on Thursday. "This is not an early release or a discretionary release. On September 19, Ms. Barzee will have spent 15 years in custody, which is the maximum amount of time allowed by her state conviction and sentence. Ms. Barzee cannot legally be held in the Utah State prison beyond the length of her sentence."
After her rescue, Smart attended college at Brigham Young University, married, and had children.
Smart said that she forgave Barzee many years ago, but that forgiveness doesn't mean allowing her abductor back into her life.
"I also made the decision that I never wanted to see her ever again. I never wanted to think about her ever again and I never most certainly wanted to talk to her ever again."
ABC News' Katie Kindelan contributed to this report.