— -- Today marks 60 years since Chicago teenager Emmett Till was killed at age 14 for apparently whistling at a white woman in Mississippi.
Civil rights activists, relatives of the black teen and other families "victimized by racial violence" -- including the family of Trayvon Martin and Michael Brown -- have invited the public to unite for a commemorative weekend in Chicago to remember Till and to continue the legacy of Till's mother, Mamie Till Mobley.
"As I travel across the country supporting families who have lost their loved ones through hate crimes, I realized that Mamie lived her life fighting for our youth and fighting for Emmett's legacy," Till's cousin Airicka Gordon Taylor, said in a news release. "This is why we have decided to host the Commemoration. This moment is for Mamie and all that she sacrificed. This is for Emmett, the sacrificial lamb whose death changed the course of the Civil Rights Movement."
After her son was brutally killed -- found with a bullet hole in his head, barbed wire wrapped around his neck and a cotton gin fan weighing him down -- Mobley insisted on an open-casket funeral in Chicago. The shocking image sparked a louder call for civil rights, and Mobley, who died 12 years ago, spent her life working and encouraging young people to challenge injustice after her son was killed.
Though it has been 60 years since Till's killing, his killing still resonates with other families of color in the United States today, including the relatives of Trayvon Martin and Michael Brown, both black teens who were fatally shot by white men.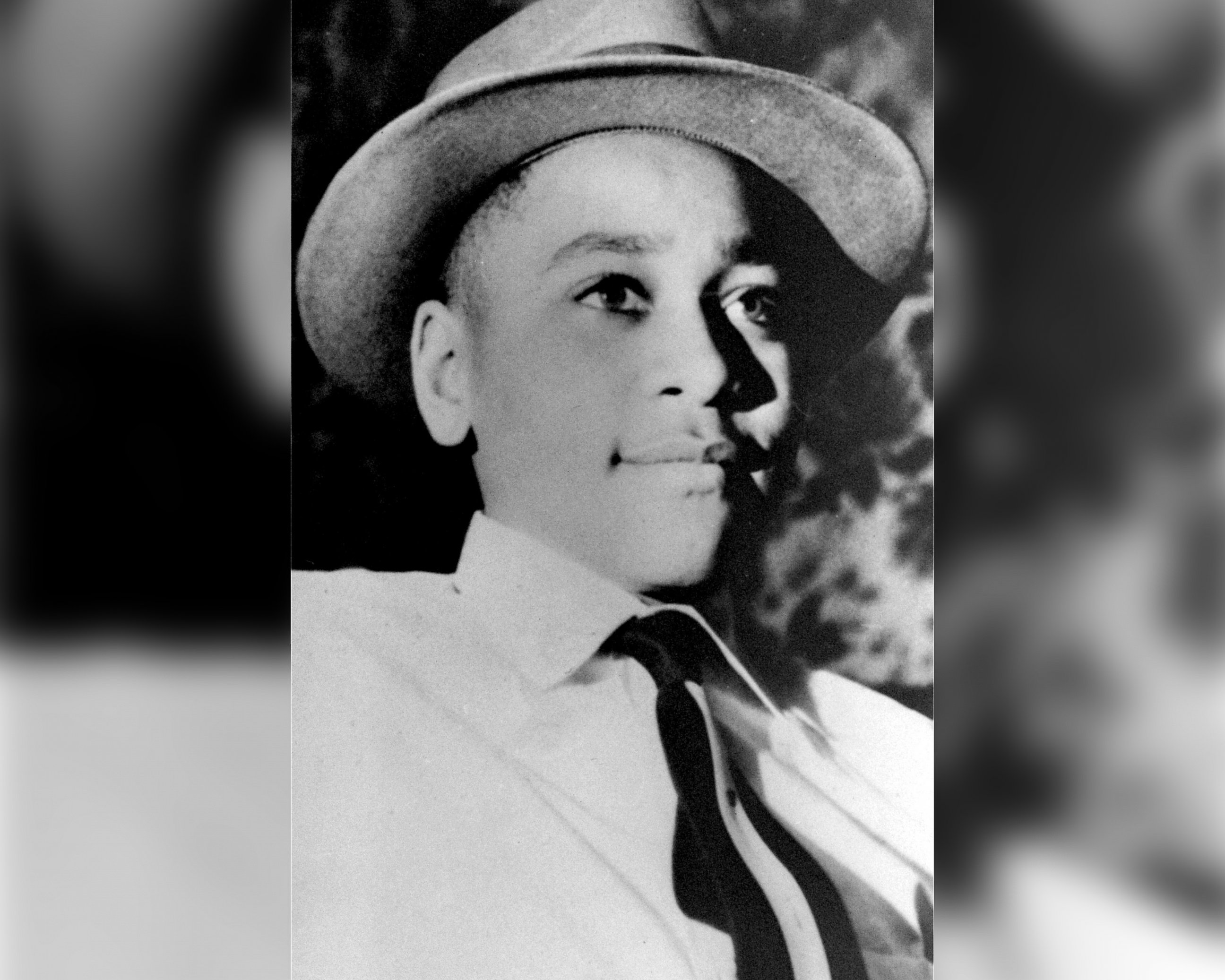 Like the men who were charged with killing Till, Martin's and Brown's killers were found not guilty of the crimes with which they were charged.
In September 1955, an all-white, all-male jury in Sumner, Mississippi, acquitted the two white men charged in Till's slaying — J.W. Milam and his half brother, Roy Bryant, the husband of Carolyn Bryant, the woman at whom Till purportedly whistled.
In July of 2013, a Seminole County, Florida, jury acquitted George Zimmerman, the man who fatally shooting 17-year-old Trayvon Martin, who Zimmerman claimed violently confronted him.
During November of last year, a St. Louis County grand jury said they decided not to indict former Ferguson Police Department officer Darren Wilson, who fatally shot 18-year-old Michael Brown, who Wilson claimed grabbed his gun. This past March, the U.S. Department of Justice also cleared Wilson of civil rights violations in the shooting.
Martin's and Brown's deaths, in addition to others including those of Sandra Bland, Walter Scott and Freddie Gray this year, have sparked protests nationwide for police reform and racial equality. The protests have predominantly been organized and led by the group #BlackLivesMatter, created by Alicia Garza, Patrisse Cullors and Opal Tomet.
"Today, 60 years later we still have work to do," Till's other cousin, Rev. Wheeler Parker, Jr. said in the news release. "And our family still stands firmly behind the fight for justice."
The commemoration for Till started this afternoon when a memorial motorcade was held in Chicago and when a wreath laying ceremony was held at Burr Oak Cemetery, where Till's body is buried.
A remembrance dinner will be held tonight in addition to a "YOUth EmPOWERment Day" on Satuday and a "Gospel Regeneration" day on Sunday for Till.