A major winter storm slamming the Northeast over the weekend forced airlines to cancel nearly 2,000 flights in the region, as heavy snow and blizzard conditions hit coastal New England.
Interested in
?
Add as an interest to stay up to date on the latest news, video, and analysis from ABC News.
Boston received a total of 16.2 inches of snow, bringing their seasonal total to 95.7 inches. Currently this winter remains the third snowiest on record for the city to date.
According to Flightaware, more than 400 flights had been cancelled out of Boston Logan International Airport alone. All MBTA services and Amtrak services between the city and Brunswick, Maine, were also suspended.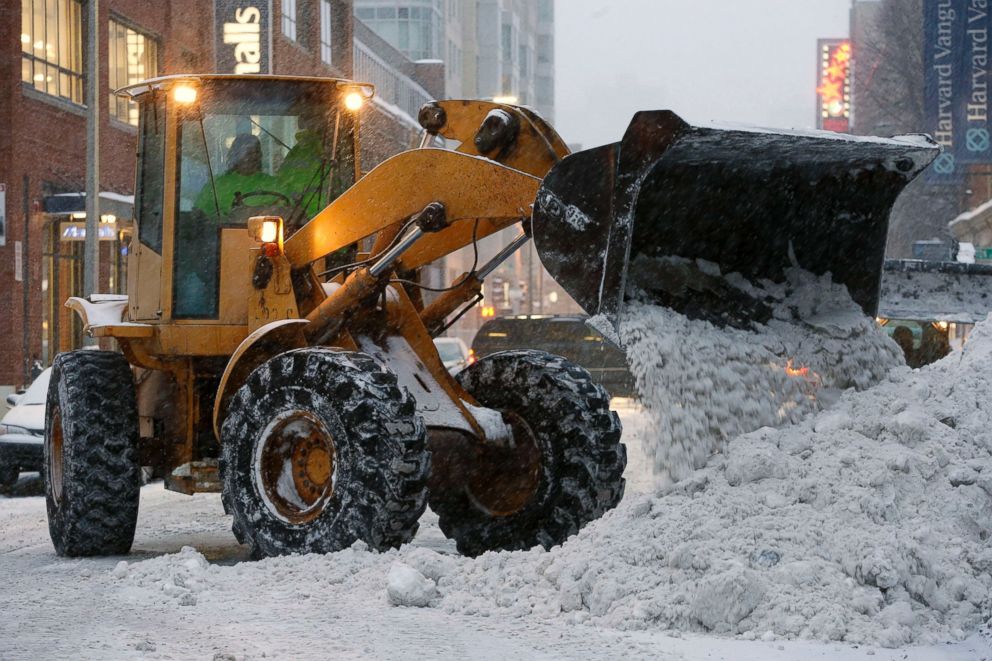 Boston Mayor Marty Walsh said today he realizes the snow is "frustrating for everyone."
"It's getting frustrating for myself," he said. "There's no place to put the snow. Everyone's getting aggravated being in the house. But I ask you to stay calm and stay focused."
Walsh said the city has spent $32 million so far on this winter's storms -- way over its budget -- with the latest snowfall costing another $7 million.
Massachusetts Gov. Charlie Baker warned that freezing temperatures and gusty winds will make roads icy and dangerous for travelers during the Presidents Day weekend.
"It's just going to be a very bad day to be on the roads and we would urge everybody to do everything they can to stay off," he said.
Baker added that coastal communities were expected to get the worst of the storm.
"The high tide, while it certainly presents minor and moderate flooding issues, is not quite as severe as people anticipated it might be," he said. "The wind gusts along the coast tend to be in the 60 mile-an-hour range at this point, and that does cause us some concern with respect to power outages."
The storm will clear out Sunday night, but bitter cold temperatures will remain. By early Monday morning, major cities in the Northeast will feel like they are in the -10s and -20s and freezing temperatures will settle in all the way down to the Southeast.
Some of the major cities in the Northeast may see their lowest temperatures in more than a decade.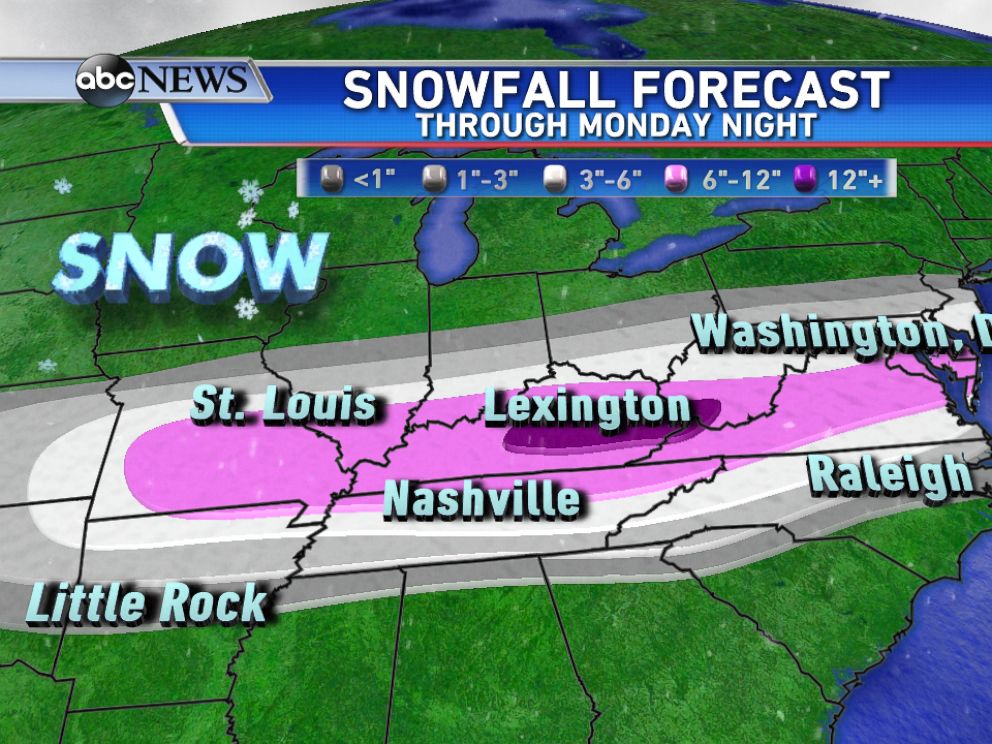 Another major winter storm will be developing Sunday night and begin to impact parts of the South. Winter Storm Warnings, Watches, and Advisories are in effect from the southern Plains to the mid-Atlantic for this next winter storm on the way.
By Monday morning, dangerous icy conditions are expected from Little Rock, Arkansas, to Memphis, Tennessee, with the storm pushing east from the Tennessee Valley to mid-Atlantic region by Monday evening.
Snowfall accumulations will range from 6 to 12 inches from parts of Missouri to the Delmarva Peninsula. Current forecasts pinpoint eastern Kentucky and parts of the central Appalachians as the area where the highest amounts could fall. Snowfall totals will be in excess of a foot in these locations.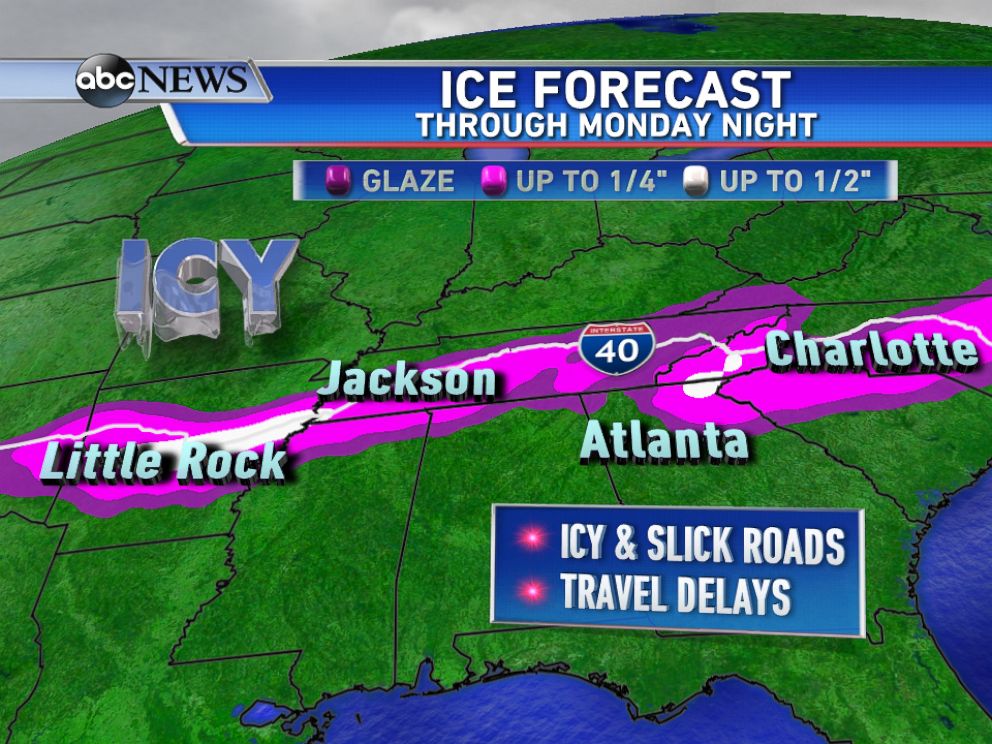 Accumulating ice is a major concern as well, with Interstate 40 in the bulls-eye through Monday night for icy conditions and treacherous travel.
Heading into Tuesday morning, this system will turn north and impact several major cities along interstate 95 including Philadelphia and New York City. At this time, snowfall accumulations have the potential to reach 6 inches through New York City and possibly even southern New England.
Behind this system will come yet another major arctic blast for the second half of the week.