A powerful but short-lived explosion occurred at the summit of the Kilauea volcano on Hawaii's Big Island, producing a massive volcanic cloud, officials said.
The cloud reached 30,000 feet above sea level -- higher than Mount Everest, officials said at a news conference.
Staff from the Hawaii Volcanoes National Park were evacuated and officials warned residents in the path of the ash plume to shelter in place. Officials later said the ash fall was mostly localized.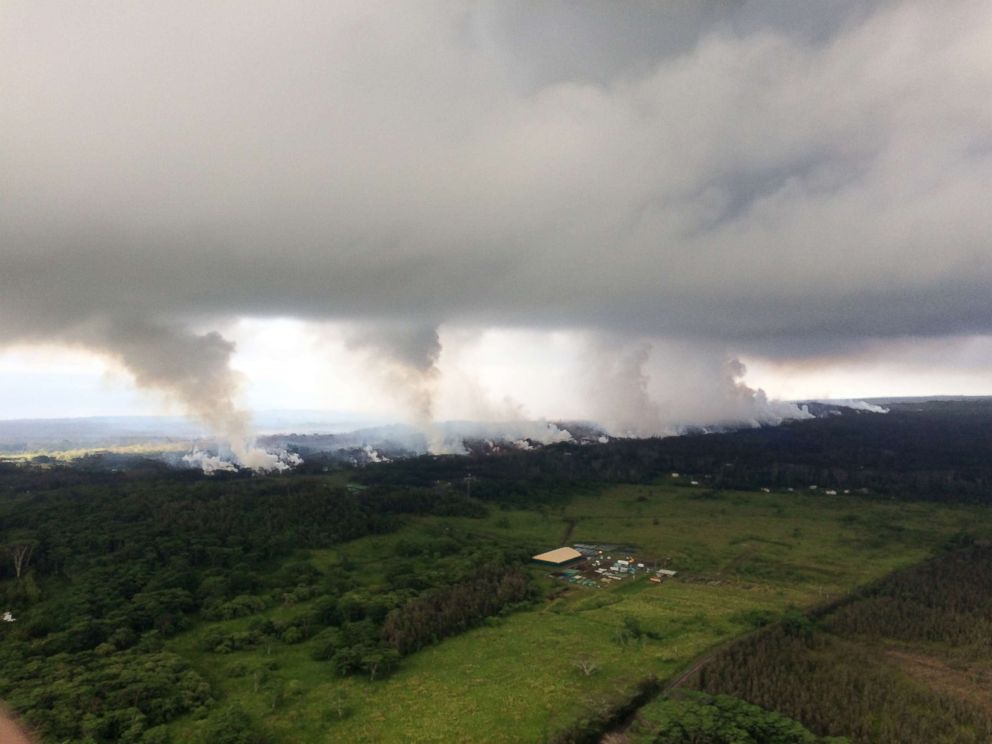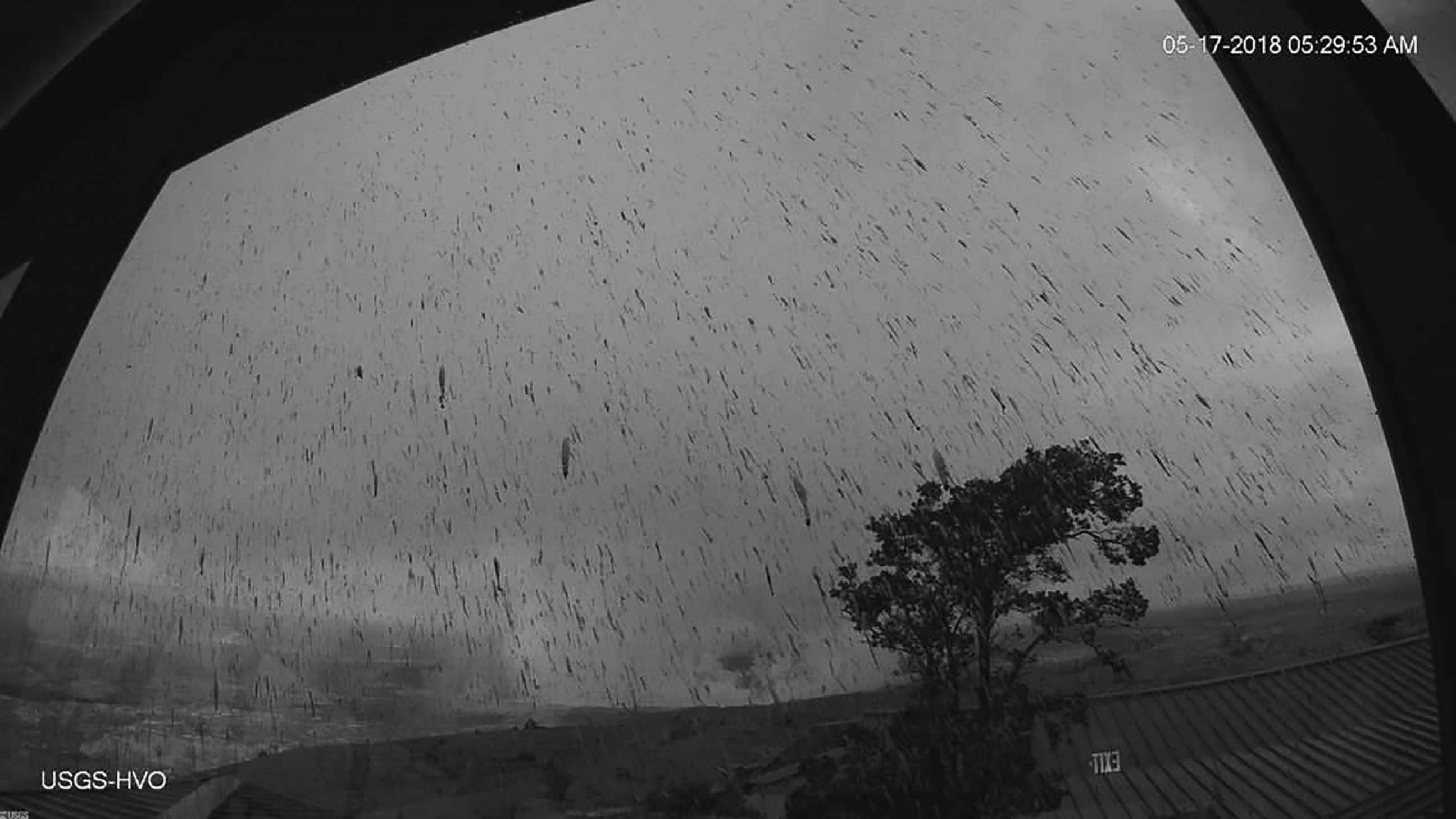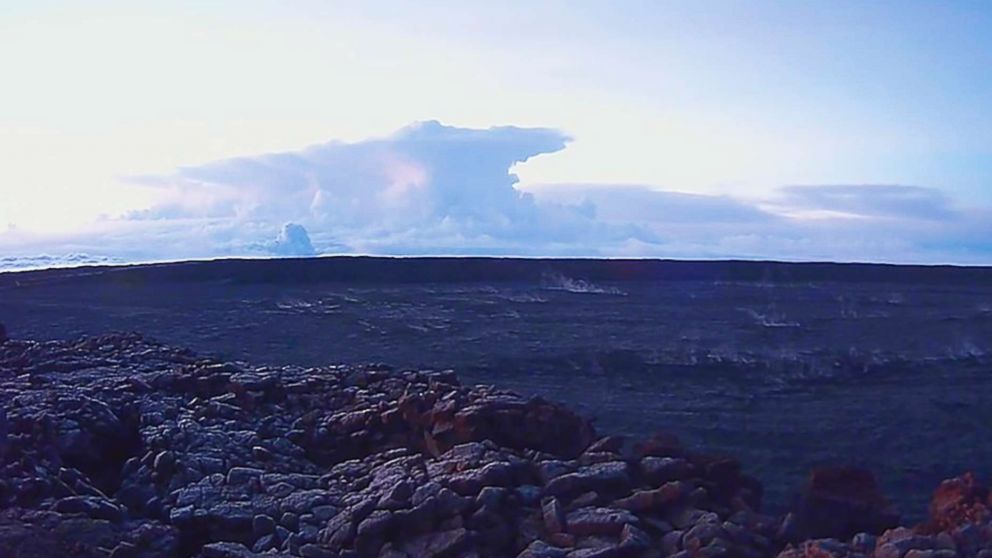 Activity may become more explosive at any time, the U.S. Geological Survey said today, "increasing the intensity of ash production and producing ballistic projectiles near the vent" within Halemaumau Crater at the volcano's summit.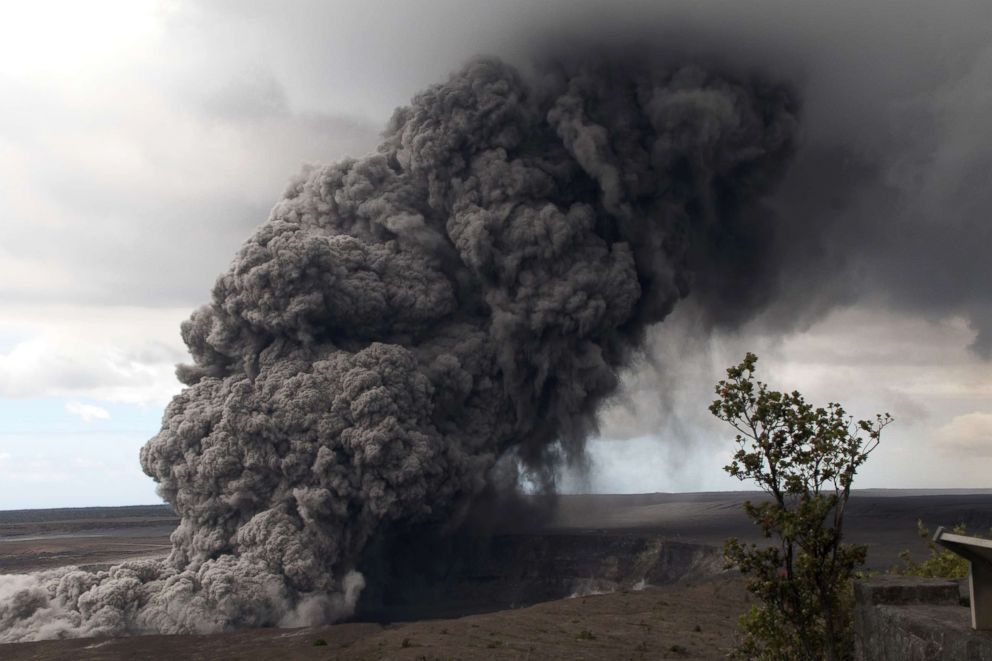 The newest eruption follows a damaging earthquake, dangerous volcanic smog and large lava flows that are all threatening Hawaii's Big Island.
Kileaua erupted May 3, and since then, fissures have been steadily cracking open near residential areas. Nearly 40 structures have been destroyed, officials said.
Volcanic smog -- known as "vog" -- is now being emitted by the fissures, traveling toward populated areas and threatening residents with dangerous sulfur dioxide.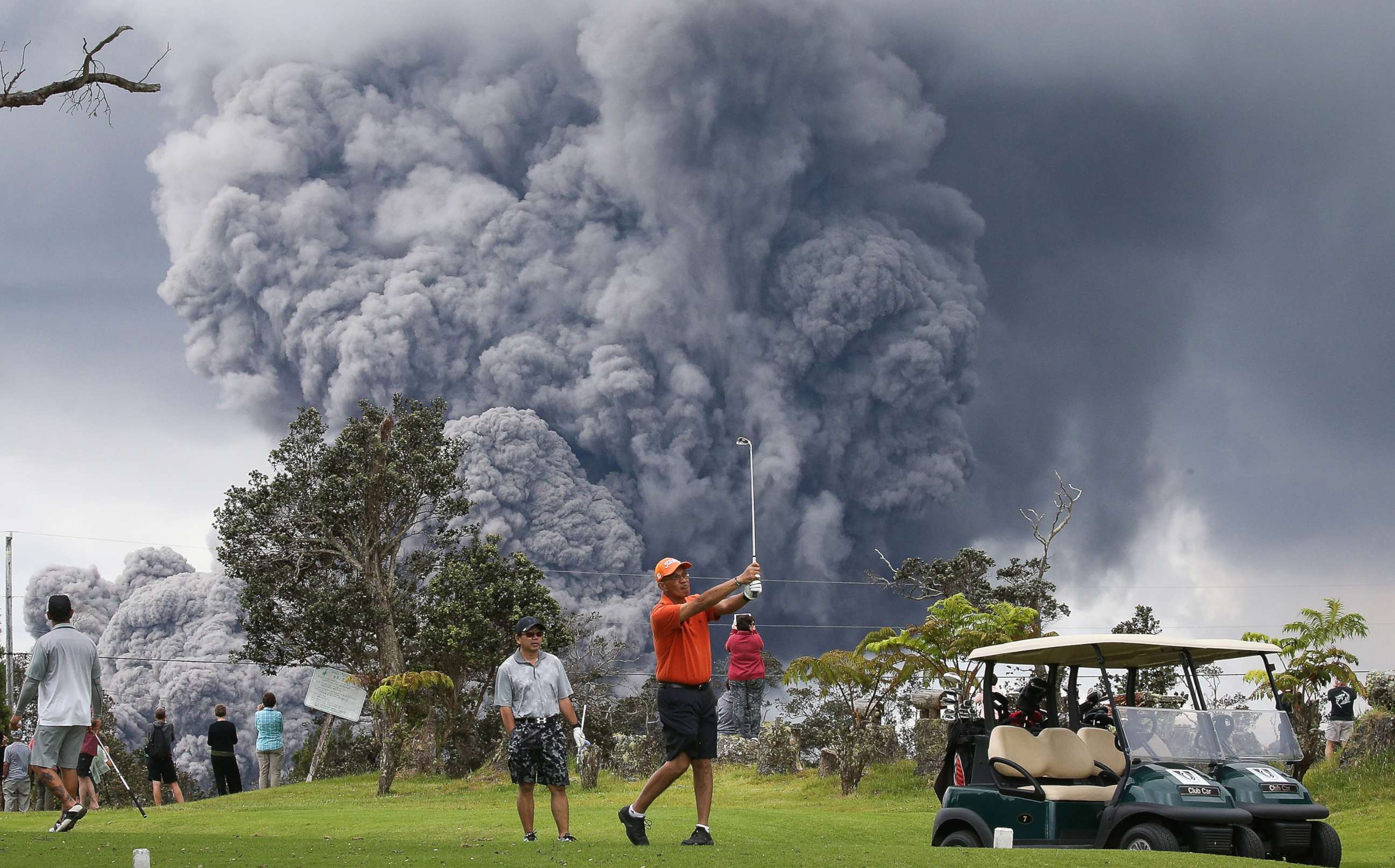 One man and his pregnant wife said they and their toddler had just moved to the island from Seattle when the volcano erupted.
This morning, they decided to evacuate because it was too difficult to breathe.
"This is no condition to give birth to a baby in," the young mother told ABC News.
Her husband added, "You put your pregnant wife on an airplane and send her off to Hawaii, you're not thinking the volcano is gonna wreck everything."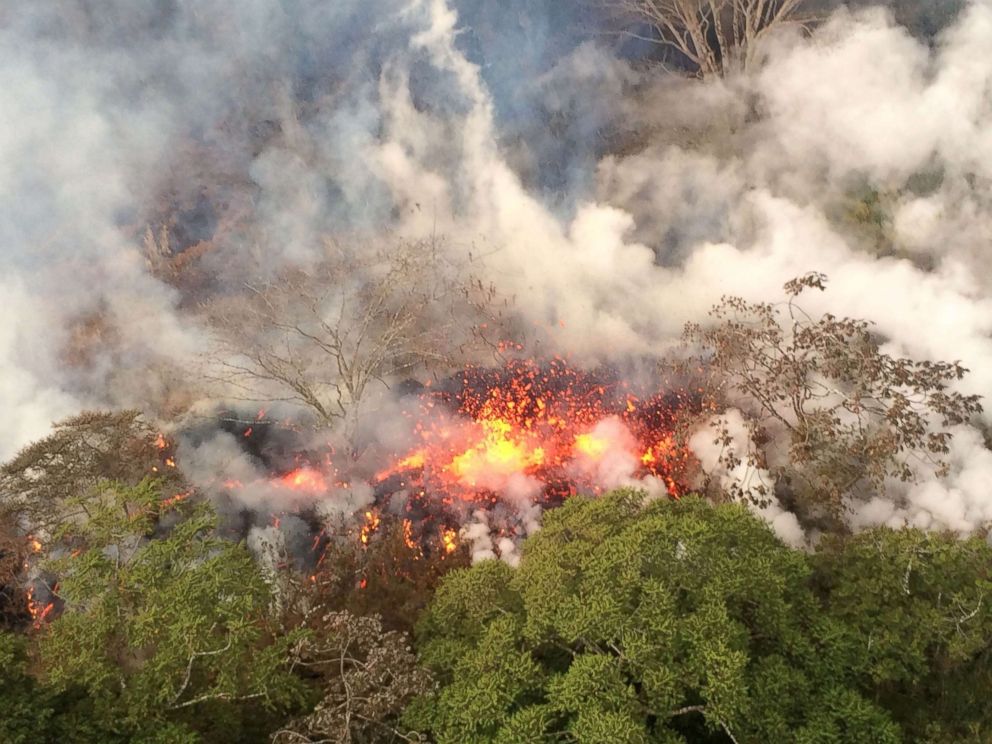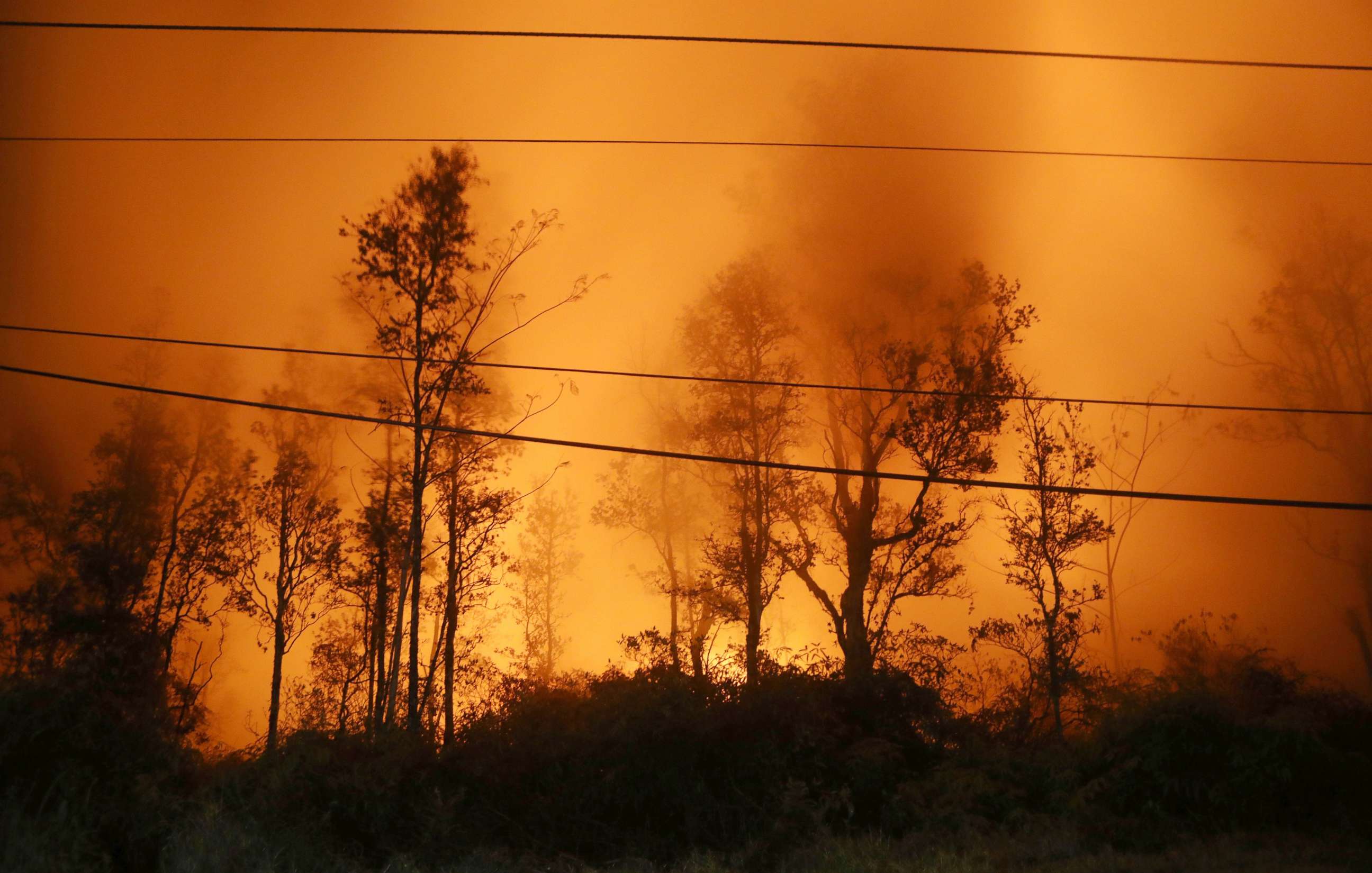 On Tuesday, large rock falls into the Halemaumau Crater created a giant series of ash plumes, and on Wednesday scientists found 2-foot-wide rocks that had been hurled from the crater in the parking lot a few hundred yards from Halemaumau.
"These reflect the most energetic explosions yet observed and could reflect the onset of steam-driven explosive activity," the park service said Wednesday, citing U.S. Geological Survey data.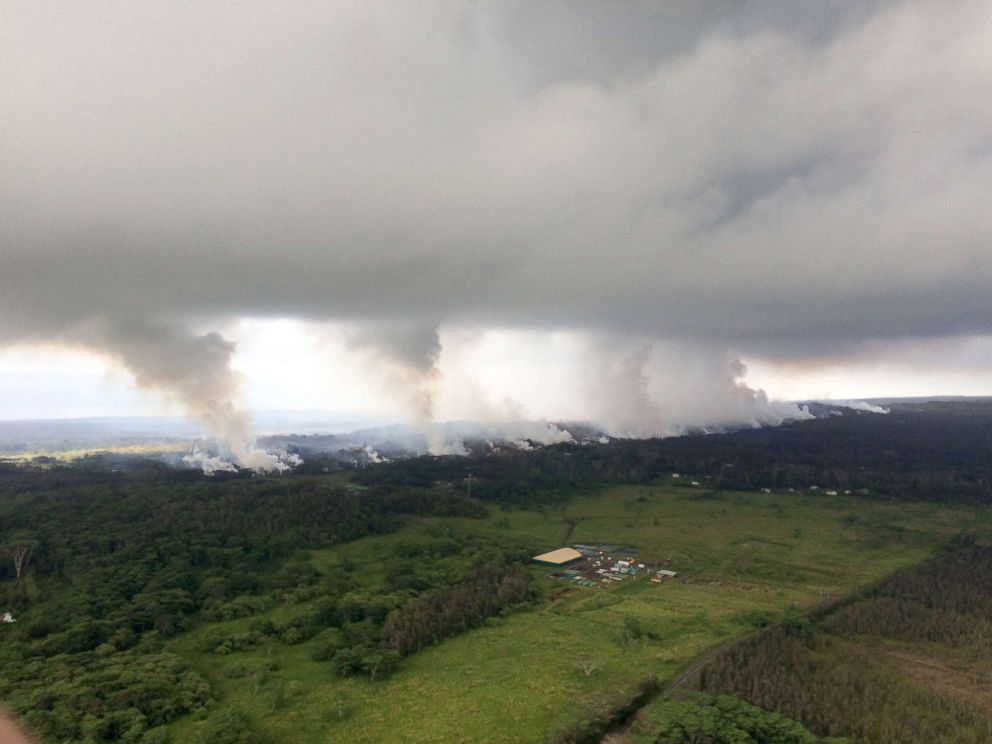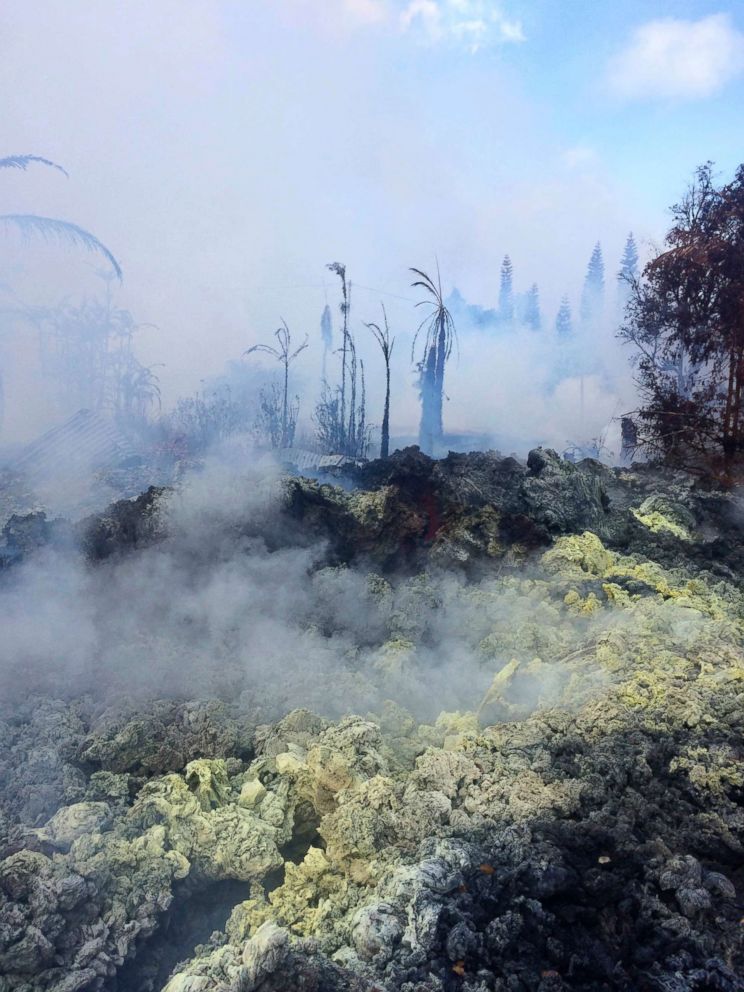 A 3.5 magnitude earthquake also struck near the summit of the volcano on Wednesday, damaging roads and buildings, rupturing water lines and causing a temporary loss of power.
New eruptions from Hawaii volcano create more lava destruction
North facing view of the 0.6 miles long ocean entry with multiple lobes of lava flowing into the sea, June 26, 2018, in Hawaii.
Of the 20 fissures that cracked open with lava, the biggest was on Chris Berry's 18-acre homestead.
"We noticed cracks in the road, and shortly afterward, it just blew. It was so fast," Berry told ABC News. "Where the lava is now used to be a giant bowl -- it's completely filled now."
The pastureland where cows and sheep once roamed is now filled with a lake of lava 60 feet deep.
Berry, a father of three and Grammy-winning musician, said his home has been severely damaged by lava bombs and all but two acres have survived the lava's onslaught. The volcanic eruption is harming his livelihood, he said, as he owns a music retreat and cultural center on his land.