Evacuation order lifted after freight train derails, catches fire in Minnesota
The BNSF train was transporting ethanol and corn syrup, officials said.
An evacuation order has been lifted and residents can return home after a freight train derailed in a fiery crash near a small town in Minnesota early Thursday, Kandiyohi County Sheriff's Office announced. Residents were forced to evacuate as a precaution.
The incident was reported at around 1 a.m. CT. Multiple tankers of a train operated by BNSF Railway derailed and caught fire on the western edge of Raymond, a town in Minnesota's southwestern Kandiyohi County that has a population of less than 800. The tankers were carrying "a form of ethanol" and "a corn syrup liquid," according to a press release from the Kandiyohi County Sheriff's Office.
BNSF spokesperson Lena Kent confirmed to ABC News that "approximately 22 cars" of a train "carrying mixed freight including ethanol and corn syrup" derailed near Raymond at 1:02 a.m. The company, one of the largest freight railroad networks in North America, is investigating the cause of the incident and, so far, there were no reported casualties, according to Kent.
"BNSF field personnel are responding to assess the derailment site and will be working closely with local first responders," Kent told ABC News in a statement Thursday. "The main track is blocked and an estimated time for reopening the line is not available."
Approximately 13 rail cars were carrying ethanol. Four train cars that are on fire contain ethanol, FEMA officials said Thursday.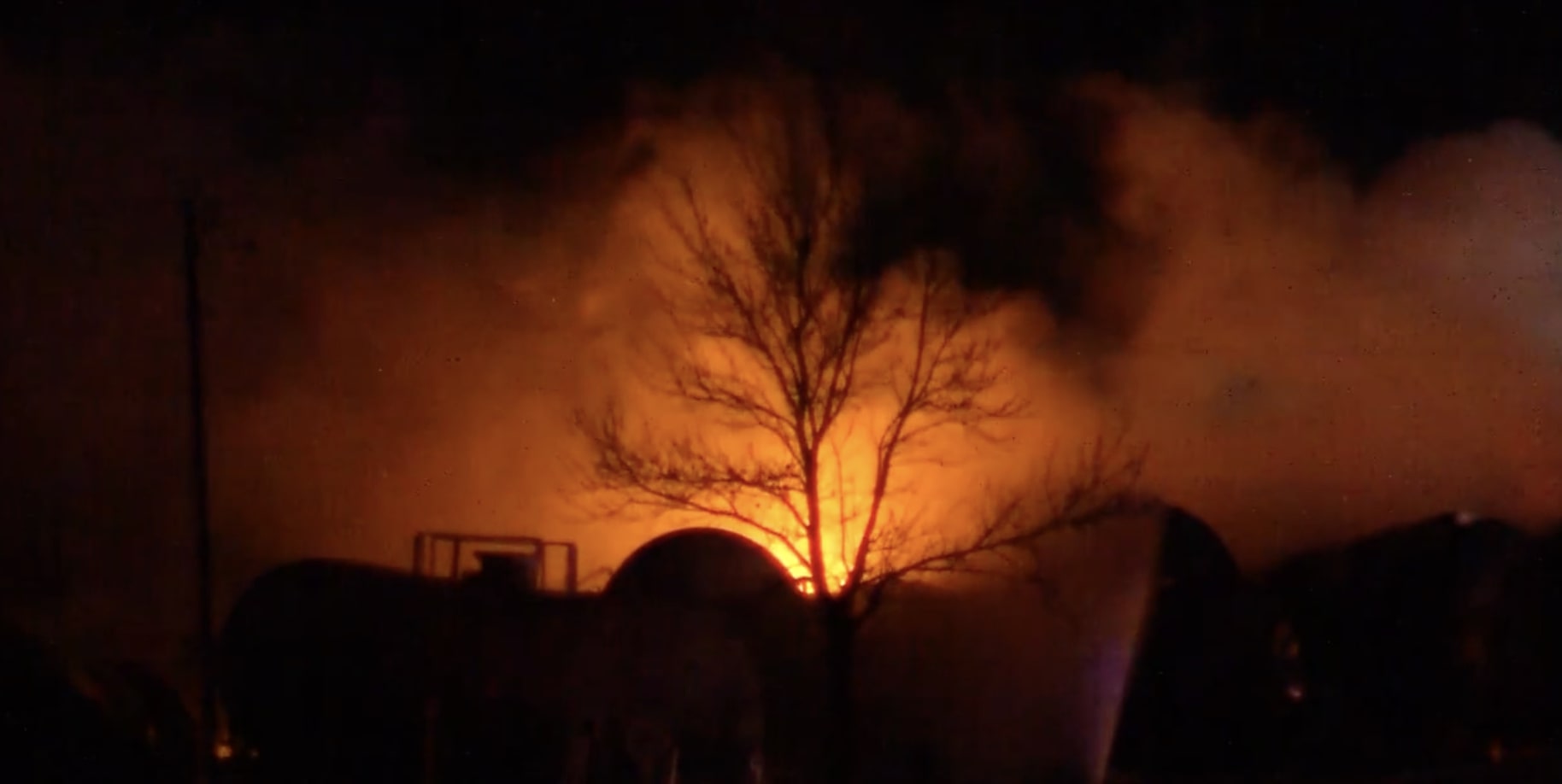 A half-mile evacuation radius was initially established around the derailment site. Residents within the designated area "were instructed to leave their homes," at the time while those "with nowhere to go" were sent to a school in the nearby town of Prinsburg, according to the Kandiyohi County Sheriff's Office.
The sheriff's office said there will be road detours around the crash site, but there was no impact to groundwater. Local responders and BNSF personnel continue to work to mitigate the incident.
The fire at the derailment site "is being contained," and members of the public are advised against traveling to Raymond in the meantime, the sheriff's office said.
The Raymond Fire Department, which deployed firefighters to the scene, said in a Facebook post that the evacuation was "for precautionary measures."
U.S. Secretary of Transportation Pete Buttigieg confirmed in a Twitter post that the Federal Railroad Administration "is on the ground after a BNSF train carrying ethanol derailed early this morning, leading to an evacuation in the area of Raymond, MN."
"At present no injuries or fatalities have been reported," Buttigieg added. "We are tracking closely as more details emerge and will be involved in the investigation."
The National Transportation Safety Board said it is launching a team to conduct a safety investigation into Thursday's derailment. The team was expected to arrive on scene in Raymond on Thursday afternoon.
The Homeland Security and Emergency Management is actively monitoring the situation and communicating with local officials in Raymond, officials said. It will be deploying liaisons to the incident area.
ABC News' Sam Sweeney contributed to this report.