Exclusive: Ivanka Trump defends use of private email, brushes aside Mueller probe
"There is no attempt to hide," she said.
Ivanka Trump, the eldest daughter and a senior adviser to President Donald Trump, defended her use of a private email account while transitioning to an administration job, insisting to ABC News in an exclusive interview on Tuesday "there's no connection between" her situation and Hillary Clinton's email scandal.
Speaking with ABC News' Deborah Roberts in Wilder, Idaho, where she's promoting STEM initiatives alongside Apple CEO Tim Cook, Ivanka Trump maintained that all of the emails on her private account were properly archived and contained no classified information. She is adamant they bear no resemblance to Hillary Clinton's email scandal, which her father eagerly and frequently condemned as part of his campaign for president.
"All of my emails are stored and preserved. There were no deletions. There is no attempt to hide," she said, adding, "There's no equivalency to what my father's spoken about."
The Washington Post first reported earlier this month that the president's daughter had used a personal email account to conduct official government business. The president has defended his daughter's private email use, telling reporters last week that he looked at the matter and concluded that "they're all in presidential records."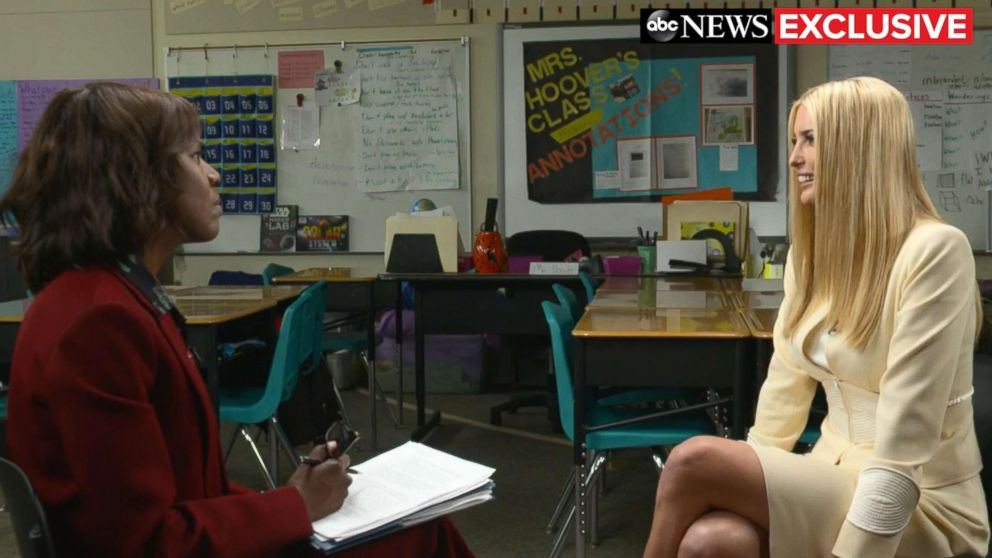 "There is no restriction of using personal email," she said. "In fact, we're instructed that if we receive an email to our personal account that could relate to government work, you simply just forward it to your government account so it can be archived."
But last week, Democrats on Capitol Hill wrote that they "want to know if Ivanka complied with the law" and in the next Congress plan to continue their investigation of the Presidential Records Act and Federal Records Act.
Congressional investigators aside, Ivanka Trump said she has no fears of legal exposure for herself, her father, or anyone else in her family with regard to another investigation in Washington: special counsel Robert Mueller's probe into Russian interference in the 2016 elections.
"I know the facts as they relate to me and my family, and so I have nothing to be concerned about," she said.
Asked whether she thinks Mueller's probe should be allowed to continue, Ivanka Trump echoed her father's sentiment that the time has come for the special counsel to close up shop.
"I think it should reach its conclusion. I think it's been a long time that this has been ongoing, but I want it to be done in a way in which nobody could question that it was hurried or rushed," she said. "And I think after this long period of time, we're well beyond that point, so I think it absolutely should reach its conclusion."
In addition to the scrutiny of various investigators in Washington, Ivanka Trump has faced obstacles closer to home during her transition from a working mother of three to the spotlight of the White House. In her role as a senior aide to the president, Ivanka Trump advocates for policy initiatives she is passionate about -- some of which the president supports, some he doesn't.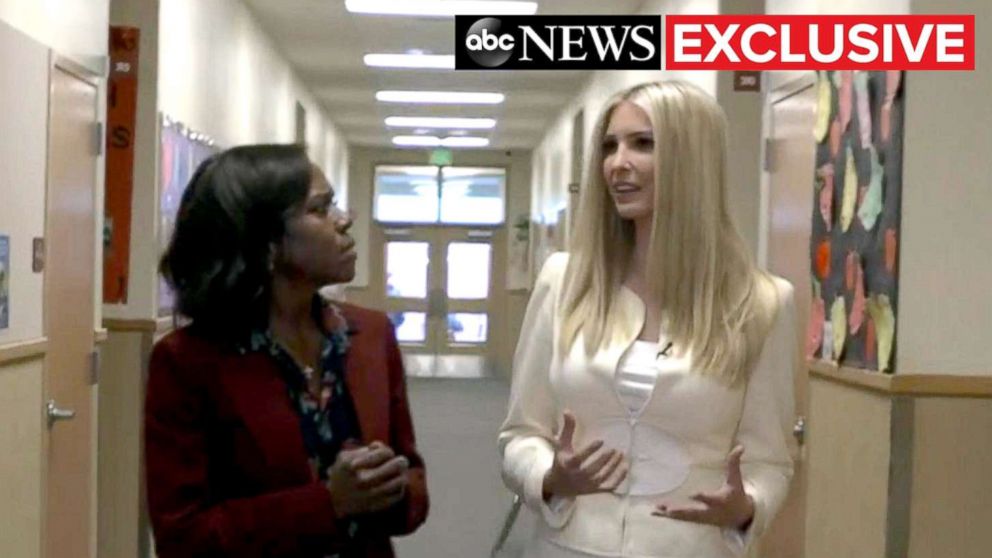 Despite their differences of opinion on some issues, she insists they have a good working relationship.
"He is my father, and he's my boss. And one of the reasons that I have such a good relationship with him in both a personal and professional capacity is because I'm incredibly candid with him," she said.
Sometimes, however, she said she outright disagrees with the president -- "frequently," in fact.
"He knows exactly where I stand on any issue," she said. "I'll always tell you what I'm for, but it is not my place as somebody working within a White House to tell you what I'm against. The only person who knows that is one person, and he knows it."
Nowhere is that dissonance more visible than in her father's immigration policy, where he's been accused of stirring racial sentiment by sending thousands of active-duty military to the southern border to meet a migrant caravan from Central America.
Earlier this week, ABC News reported that border patrol agents dispersed tear gas on migrants who attempted to breach the border. She called the images "heartbreaking" and "devastating" to see as a mother, but agreed with her father that securing the border is the priority.
"I think, like any other person with a heart, it's devastating to see the images and seeing children put at risk. Running towards the border is heartbreaking," she said. "But there are people in the caravan who are not so innocent ... [the president] has to protect our country's security."