Supreme Court affirmative action decision could impact racial equity in higher ed
The debate over affirmative action highlights higher education diversity needs.
The Supreme Court decided Thursday to set new limits on affirmative action, striking down the current race-conscious admissions policies in place at University of North Carolina and Harvard University.
The decision sided in part with Students for Fair Admissions, a conservative group that challenged the admissions policies. Members argued that the affirmative action policies at the schools were discriminatory against white and Asian students.
The decision states that admissions programs at Harvard and UNC "lack sufficiently focused and measurable objectives warranting the use of race, unavoidably employ race in a negative manner, involve racial stereotyping, and lack meaningful end points, those admissions programs cannot be reconciled with the guarantees of the Equal Protection Clause" of the 14th Amendment.
The decision, however, states that "nothing prohibits universities from considering an applicant's discussion of how race affected the applicant's life, so long as that discussion is concretely tied to a quality of character or unique ability that the particular applicant can contribute to the university."
This alters more than 40 years of legal precedent that supports consideration of race in college admissions.
Institutions that use affirmative action policies take an individual student's race or ethnicity into account during the college admissions selection process. It rose to popularity in the 1960s to address racial inequities in access to higher education.
The Supreme Court issued its landmark ruling in 1978 in Regents of the University of California v. Bakke, which cemented the place of affirmative action policies in college and university admissions.
The average Black-to-white student graduation rate gap at the top dozen public universities that do not use affirmative action was 10.1%, according to research from the University of California, Los Angeles.
The average gap at the top dozen public universities with affirmative action was 6%.
Social inequities that impact access to higher education – such as economic inequality, segregation and academic inequity in K-12 schools – as well as the lasting impact of historical exclusion from colleges and universities against Black and brown students have led to the continued underrepresentation in four-year institutions, researchers told ABC News.
"During Reconstruction, we had a mere 12 years of Black achievement in policy, politics, the arts and sciences, and education that were followed by 70 years of state-sanctioned Jim Crow," the Congressional Black Caucus said in a statement, criticizing the court's decision. "We didn't stop fighting for equality then and we won't stop now because too much is at stake to allow extremists to turn back the clock on progress."
Affirmative action has contributed to the rise in students of color attending colleges and universities, experts say.
Researchers fear the progress made in racial equity in higher education will be reversed, even though they say affirmative action has not been a perfect solution.
"Historically, some of these places like [the University of North Carolina], you literally couldn't go to UNC if you're Black," said Natasha Warikoo, a sociologist at Tufts University and researcher of racial inequity in education.
"HBCUs [were] chronically underfunded and were a way to not allow Black students to attend the state universities, and then over generations, that compounds itself, as wealth does," Warikoo said.
Colleges and universities have long struggled to reverse the inequities that drive low diversity rates in higher education, according to research from the U.S. Department of Education.
Nine states have banned affirmative action, and the decision affected their enrollment almost instantaneously: "the number of underrepresented minorities never gets back to pre-ban levels," said Warikoo.
Opponents of affirmative action say it violates the Equal Protection clause of the 14th Amendment and Title VI of the Civil Rights Act of 1964, which prohibits racial discrimination any place that receives federal funding.
"The reason why colleges are not proportionally diverse has nothing to do with bias or exclusion," said the Students for Fair Admissions in an April post. "The reason is large racial differences in academic skills."
They argue affirmative action discriminates against Asian American and white applicants.
Supporters of affirmative action argue that using race as one factor among many in a holistic review of a student's attributes is not exclusionary or harmful to other students.
"It's well proven … that having a more diverse student population adds value to students' learning and experiences," said Mitchell Chang, a professor and the associate vice chancellor of equity, diversity and inclusion at UCLA.
Warikoo argues that college admissions processes similarly take into account other attributes to diversify their student body.
These could include where applicants are from, if their parents were alumni, if they're a great athlete or if they are choosing a major they need students for and more.
"They're in the business of rejection," said Warikoo. "The president of Harvard once said they could fill their freshman class with valedictorians twice over, but you can't accept all the valedictorians, right?"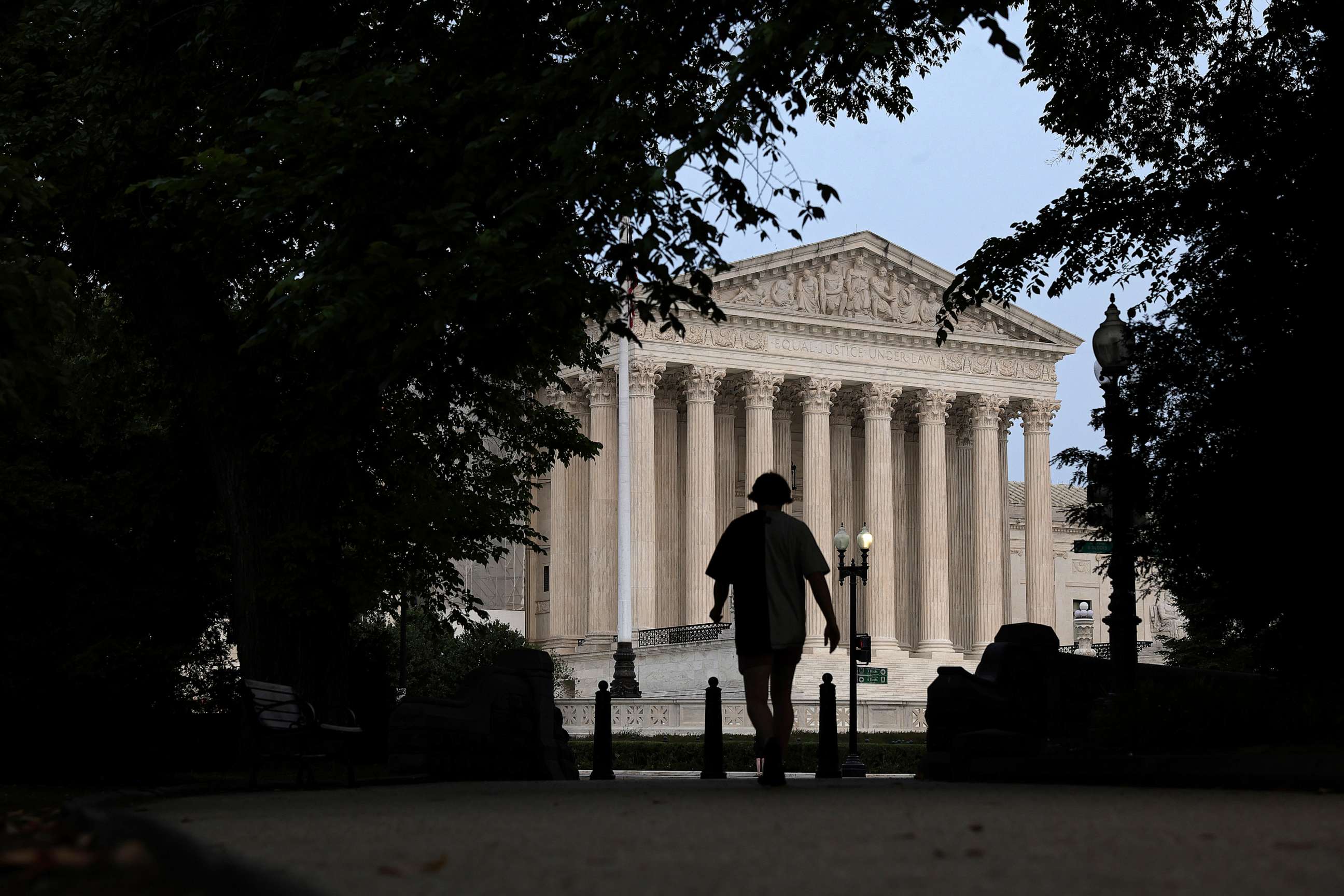 She continued, "Colleges are trying to build a cohort, a diverse community with a lot of different kinds of skills."
The impact of diversity on students
Sarah Zhang, who goes to the University of North Carolina, started the Affirmative Action Coalition to bring awareness to the impact that diversity has had on the community.
"I grew up in a predominantly white community, and my parents are both immigrants," Zheng said in an interview. "But I was often the only person of color in a classroom and that was a really isolating experience for me."
She continued, "Coming to UNC was such a breath of fresh air, because I could finally hear people who didn't have that perspective I'd grown up with my entire life."
Her group is focusing on how to preserve diversity on campuses, including demands to hire and retain more teachers of color.
"For me to have those role models when I was growing up, that would have been amazing," she added.
Ayan Kent, a student at Columbia University who is the incoming president of the school's Black Students Organization, says her group is urging higher education institutions to direct more resources to helping students succeed after they're admitted, which can be helpful to maintain a diverse population.
"It's great that universities are taking steps to make sure that they're admitting a diverse population … but once you let people in, you can't just be like, 'Ok, now figure it out,'" she said.