As Lane lurches north, it has weakened to a tropical storm late Friday, but the storm has already dumped more than 31 inches of rain on Hawaii's Big Island, bringing catastrophic flooding.
Tropical Storm Lane currently has maximum sustained winds of 70 mph and is moving northwest at 3 mph. Despite the rapid weakening of the storm, which was a Category 2 hurricane as recently as 2 p.m. Hawaiian time, there are no major changes to the track. The westward turn is still forecast to begin Saturday and Lane will pick up in speed and scoot out to sea, away from the islands, by Sunday.
Rain totals could reach over 40 inches in some spots.
The Big Island and eastern Maui are expected to be the hardest hit.
The dangerous storm could even lead to life-threatening landslides or mudslides.
Peak wind gusts so far have been 68 mph on the Big Island and 50 mph on Maui and Oahu.
Beaches facing the south and west could see waves up to 25 feet and a storm surge of 2 to 4 feet, which could lead to damaging beach erosion.
Lane -- which is moving very slowly -- will weaken over the next two to three days.
Maui County will feel the strongest effects from Hurricane Lane Friday afternoon through Saturday evening, and Oahu County will feel the strongest effects Friday night through early Sunday.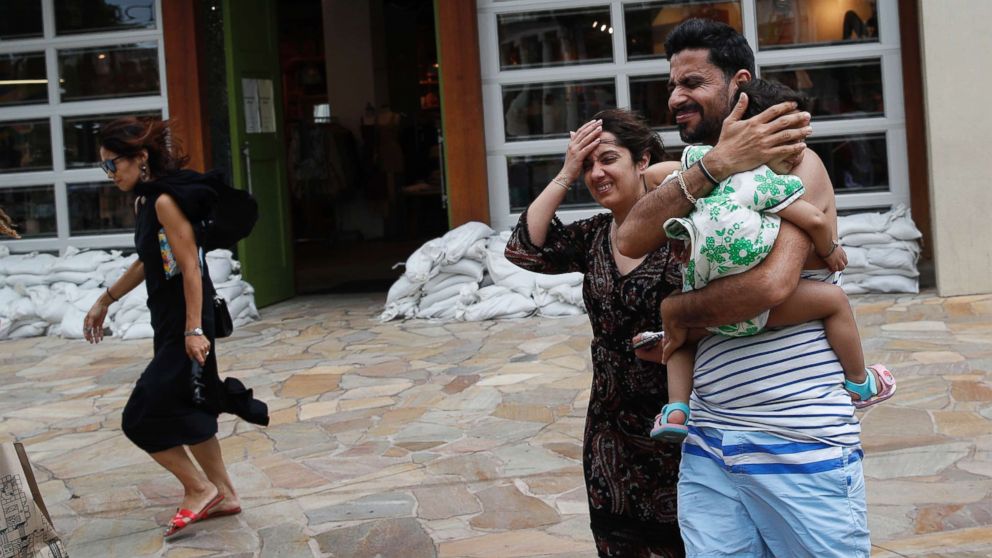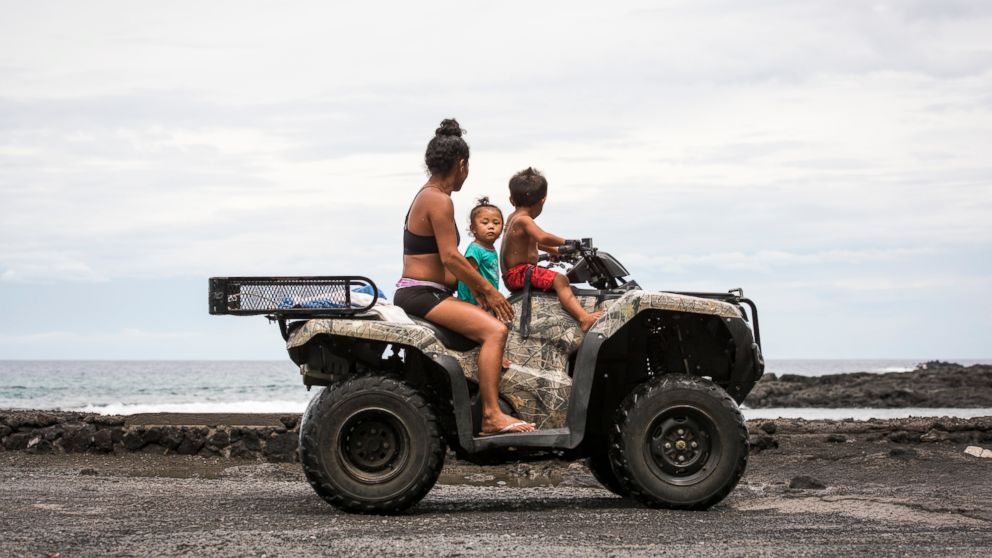 As crews battle the storm, they are also facing a fire. A brush fire broke out at about 1 a.m. Friday in Lahaina in Maui, prompting residents to be evacuated.
The cause wasn't immediately clear.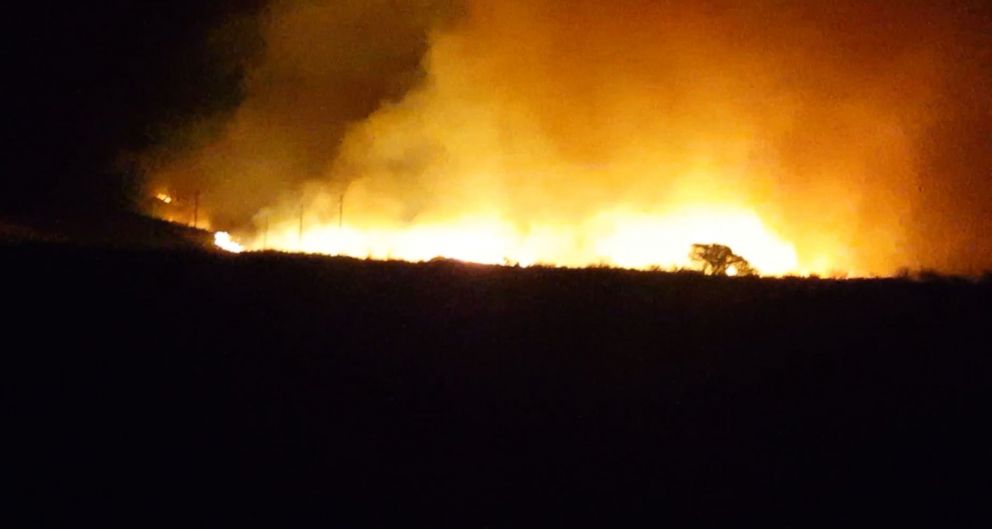 Before the rough winds and torrential rain set in, Hawaiian residents and visitors flocked to stores to stock up on food, water and gas.
There are 300,000 tourists in the state, Sen. Mazie Hirono said Thursday.
The hurricane shuttered public schools and prompted evacuation centers to open in all four counties.
Over 1,500 people have sought shelter and more are expected to do so, American Red Cross officials said Friday.
Water, meals and generators are being delivered to the islands, officials said, and businesses and homes are being boarded up.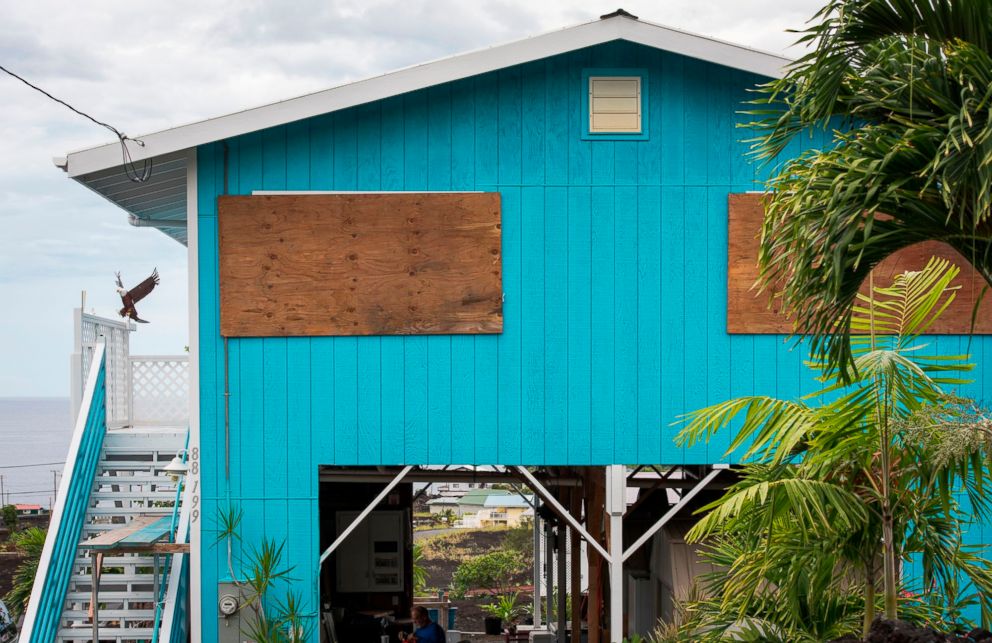 Officials warned residents and tourists to prepare for power outages, too.
President Donald Trump said he authorized an emergency disaster declaration to provide support to Hawaii.
"Our teams are closely coordinating with the state and local authorities," he tweeted Thursday. "You are in our thoughts!"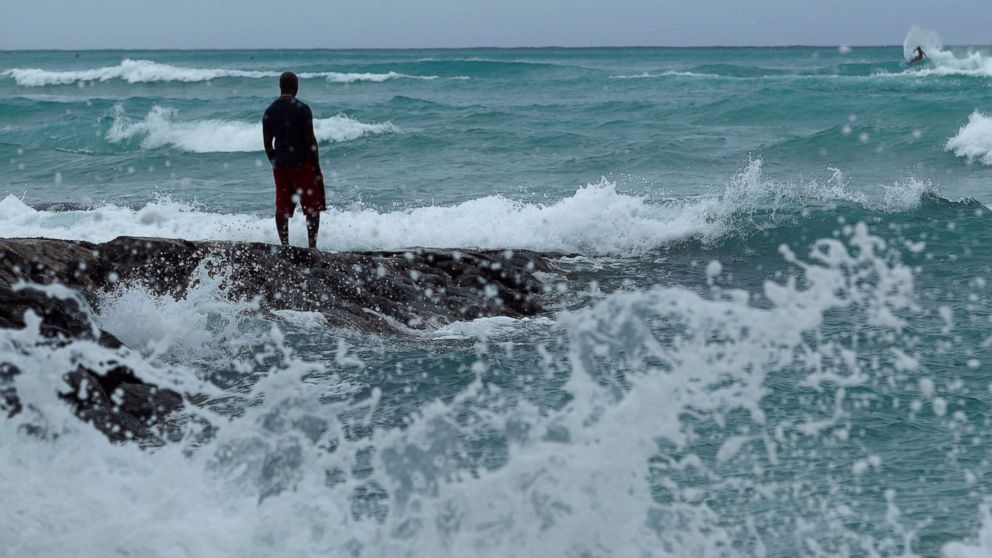 It's rare for hurricanes to hit Hawaii. An area of high pressure that sits to the northeast of the islands typically steers hurricanes away. This high pressure is the strongest from May through October, which is also prime hurricane season.
The Hawaiian islands are also surrounded by cool water, and tropical cyclones need ocean water temperatures to exceed 80 degrees to strengthen.
The last hurricane to make landfall in Hawaii was Iniki in 1992. Lane would be the third on record.
Category 1 Hurricane Dot hit in 1959 and catastrophic Category 4 Iniki came ashore in 1992. Both made landfall on the island of Kauai.
Category 1 Hurricane Iwa also had a major impact on Kauai in 1982 but because its eye did not hit the island, it wasn't officially counted as making landfall there.
ABC News' Crystal Muguerza, Max Golembo and Christine Theodorou contributed to this report.