The families of the two Boston doctors who were killed in a suspected double murder in their penthouse apartment last week asked the public on Monday to remember the couple for the lives they lived and not for how they died.
Richard Field, 49, and Lina Bolanos, 38, -- described by family as a loving couple with an infectious joy for life -- were killed in their South Boston apartment last Friday night when a man who they, apparently, did not know walked in and attacked them, police said.
The two were planning to get married soon, according to their families.
In a statement released on Monday, Field's family reflected on the lives of both doctors and asked that they be remembered for the good that they did in the world.
"We want to remember Richard and Lina for who they were, not how they died," the family said. "Their impact in the world -- in the lives of those who they loved, those who loved them, and the patients that they cared for -- is the real newsworthy story."
The family described the two as "loving" and "vital people," who cared for the children in their extended families as if they were their own.
"As doctors, they dedicated their professional lives to alleviating suffering and ensuring the safety of those most vulnerable—children undergoing surgery," the statement said.
The family said that the couple would often find "the time to take interest in each and every one of us no matter what was on their plate."
Bolanos worked as a pediatric anesthesiologist at Massachusetts Eye and Ear in Boston, according to the hospital.
"Dr. Bolanos was an outstanding pediatric anesthesiologist and a wonderful colleague in the prime of both her career and life," John Fernandez, the hospital's president and CEO, said in a statement over the weekend. "We will do all we can to support their families and our staff members who are processing this senseless tragedy and grieving an enormous loss."
Field "was a guiding vision" at North Shore Pain Management, an entity he helped create back in 2010, according to the practice. Prior to that, he worked as an anesthesiologist and pain management specialist at Beverly Hospital and Brigham and Women's Hospital.
"Dr. Field was noted for his tireless devotion to his patients, staff and colleagues," the practice said in a statement. "He was a valued member of the medical community and a tremendous advocate for his patients."
The suspect in the slaying, 30-year-old Bampumim Teixeira of Chelsea, Massachusetts, was taken into custody at the crime scene, according to police, who said they recovered a bag containing the woman's jewelry and a replica of a firearm from the apartment.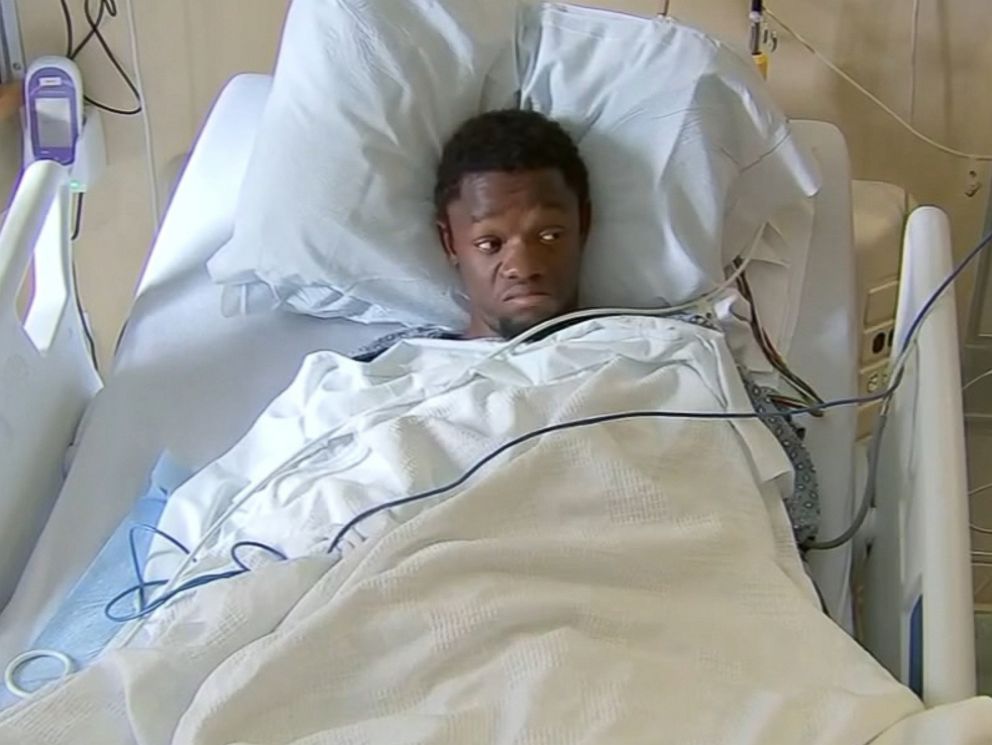 A plea of not guilty was entered on his behalf and he was ordered held without bail at his arraignment in his room at Tufts Medical Center on Monday. He is scheduled to appear in court on June 8.
The couple's family asked for the public to make a "tribute donation in Richard and Lina's memory" to the Doctors Without Borders Organization.
"We will remember and celebrate their passion, gentility, and extraordinary kindness forever," the family said in their statement. "[Th]eir loss will be felt by family and loved ones across the world."
ABC News' Joshua Hoyos and Aaron Katersky contributed to this report.