Family members of murdered Fort Hood soldier Vanessa Guillen traveled from Texas to Washington, D.C., on Thursday to meet with President Donald Trump to ask for his support and bring awareness to the #IAmVanessaGuillen bill.
The half-day of events started at the National Mall, where Guillen's family and their attorney, Natalie Khawam, called for justice for Guillen and service members who have been victims of sexual harassment or violence. The #IAmVanessaGuillen bill would allow active duty members to file harassment and assault claims to a third-party agency instead of through their chain of command.
Guillen, 20, was last seen on the Texas military base on April 22 before law enforcement officials found her remains on June 30 buried near a lake 20 miles away.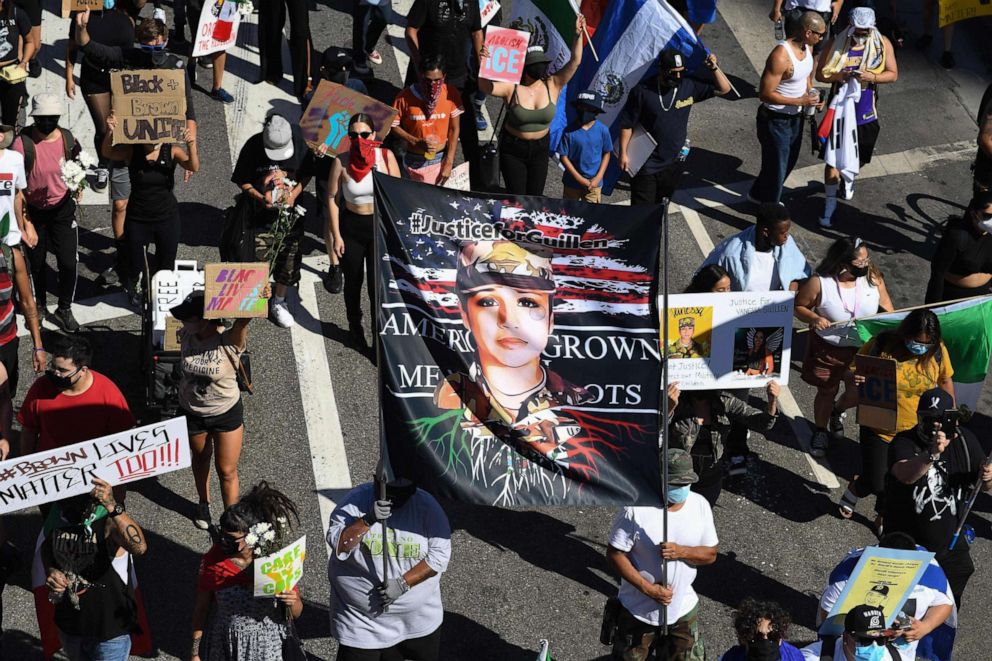 Her alleged killer, Spc. Aaron David Robinson, died by suicide on July 1. His girlfriend, Cecily Ann Aguilar, has been charged with assisting with discarding Guillen's body.
A not guilty plea was entered on Aguilar's behalf during a bond hearing at which a federal judge denied her bail.
Guillen's family and Khawam said Guillen had been sexually harassed by another soldier who allegedly watched her while she was taking a shower. Guillen told her family she didn't report the incident because she feared retaliation.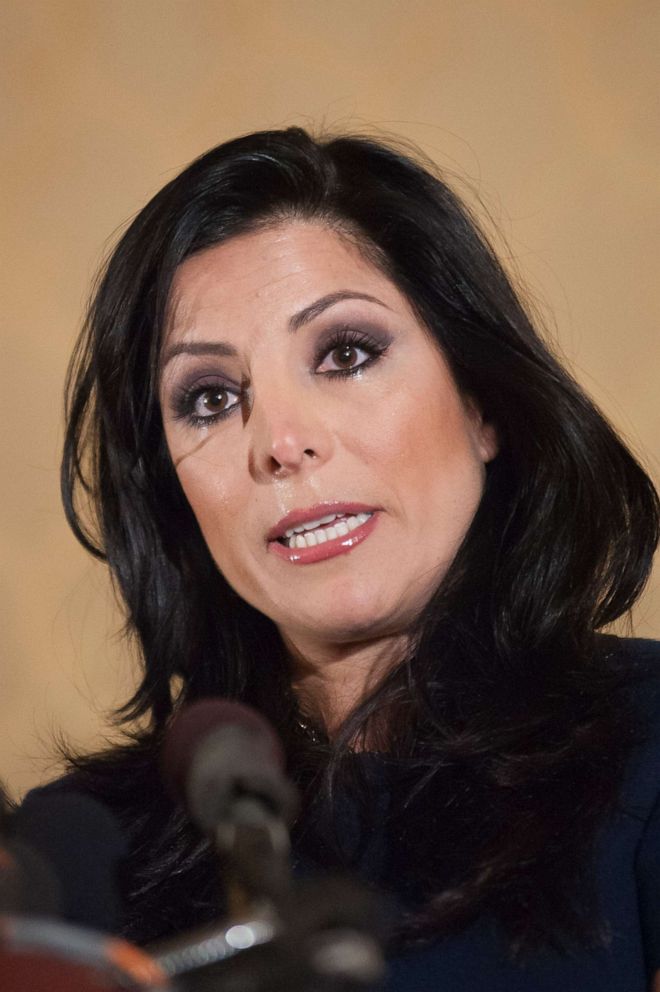 Guillen's 16-year-old sister, Lupe, gave a tearful and passionate speech to the demonstrators before the "Justice for Vanessa" march.
"Fort Hood is supposed to be held accountable, their leadership is to be held accountable. They are to protect every soldier, they didn't protect her, instead they killed her, they sexual harassed her. ... This could have been prevented," Lupe told the crowd. "I have all rights to be mad, to be upset."
Investigators "identified some information" that Vanessa Guillen was "potentially" harassed at Fort Hood, but that it was "not of a sexual nature," according to an Army official, who added that there may have been "some sexual comments made to her," but they were not from Robinson or "any other parties of interest in the investigation."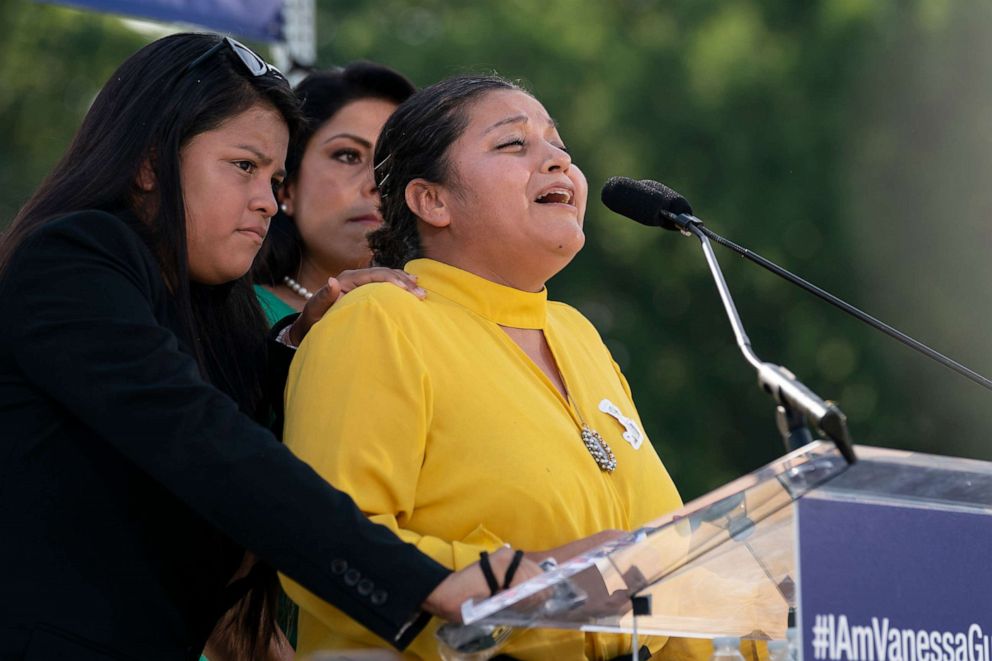 "The military needs reform. This bill will save lives," Khawam said before the march on Thursday. "Our military deserves better. They deserve to be protected. They fight for us every day and we should protect them. Protect the protectors, defend the defenders."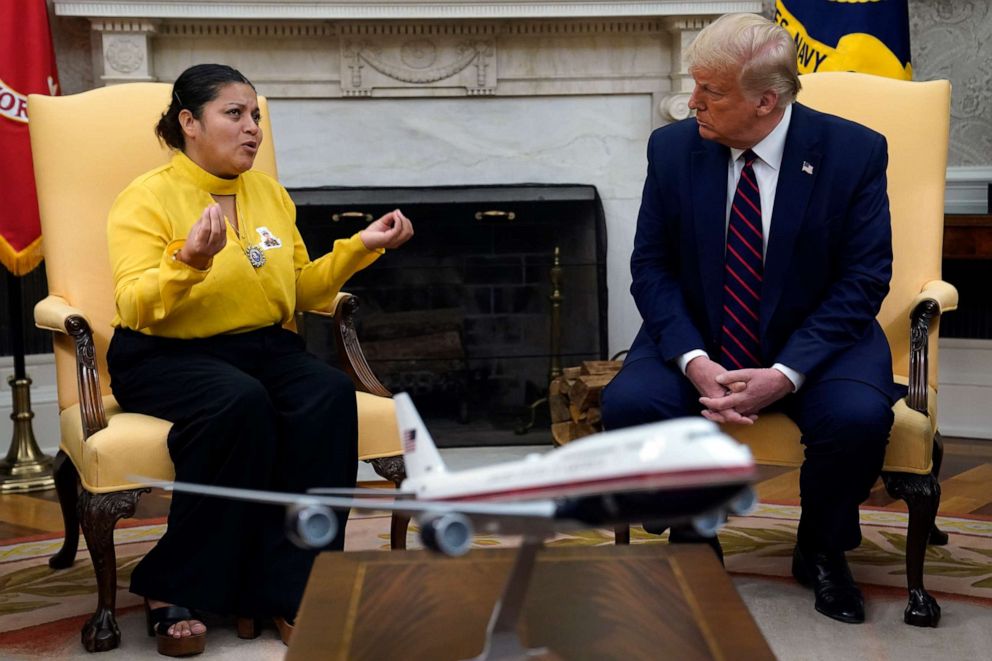 After the march from the Capitol to the White House, the Guillen family and Khawam met with Trump at the White House to ask for his support for the bill.
"I saw this on one of the shows ... it hit me very hard," Trump told Guillen's mother in the Oval Office on Thursday afternoon. "Your daughter Vanessa was a spectacular person and respected and loved by everybody, including in the military."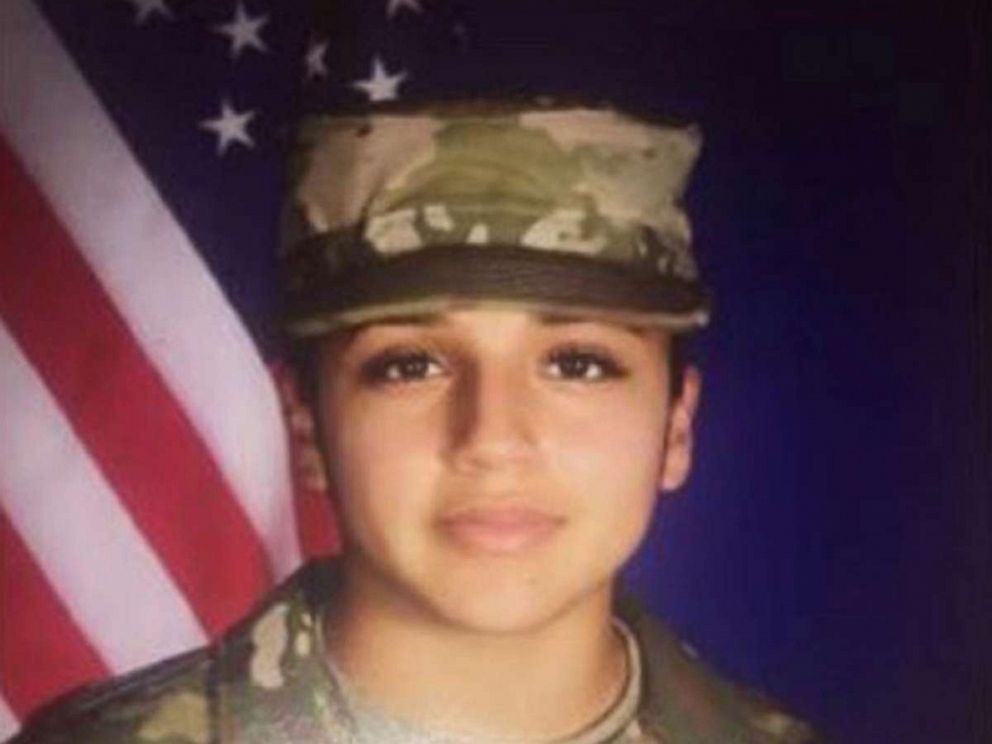 Trump assured them that "everyone," including the Department of Defense and FBI, are investigating Guillen's case. The president said he "didn't want this swept under the rug. ... We'll get to the bottom of it."
Throughout the meeting, Guillen's mother, who sat near the president, spoke to Trump through an interpreter and repeatedly broke down in tears. Lupe was also given time to express her disbelief of what happened to her sister.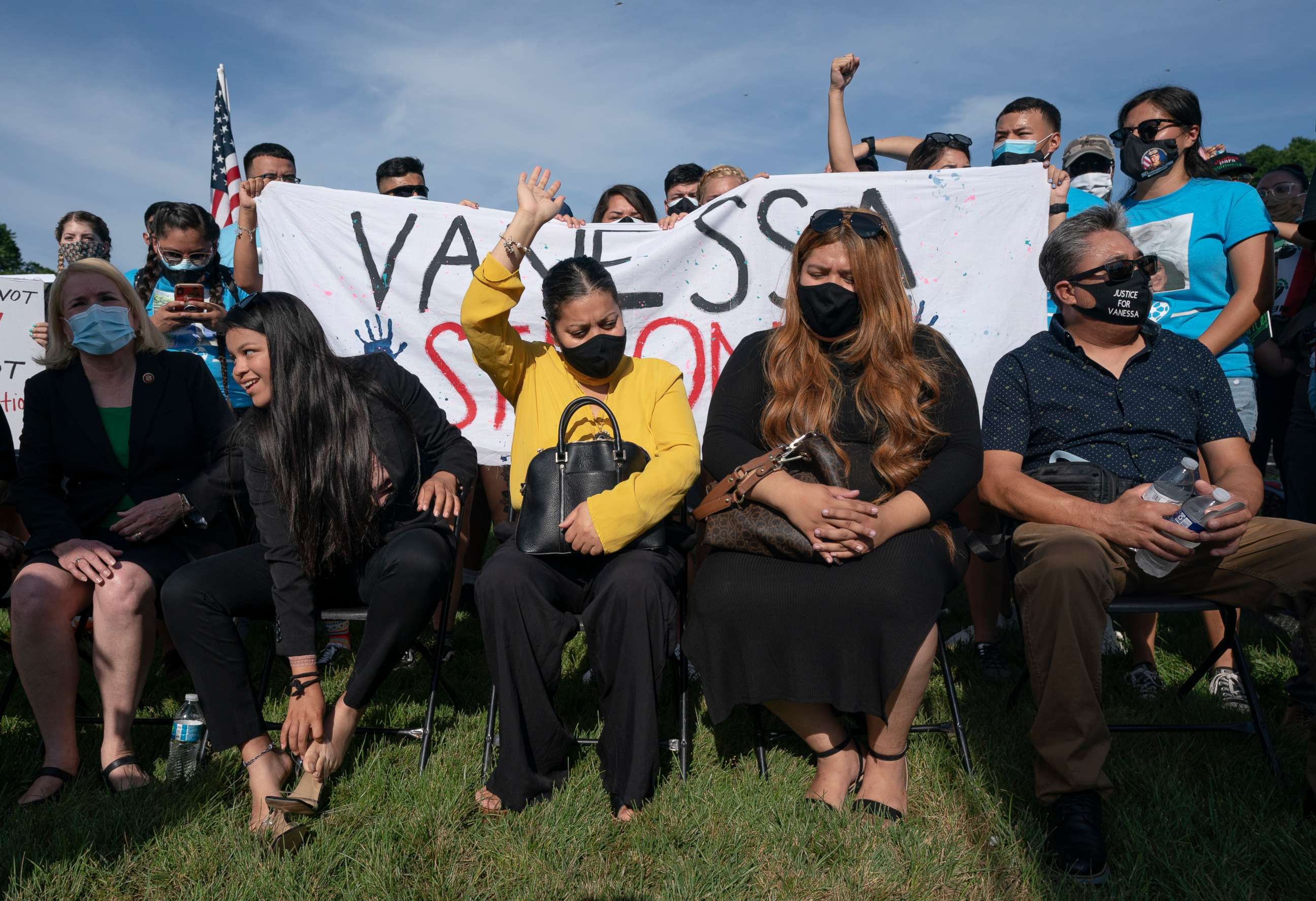 Trump asked the family about the funeral arrangements.
The family explained that the funeral, which will take place in Houston, has been delayed because of the ongoing investigation, and the president then offered to help the family financially if needed.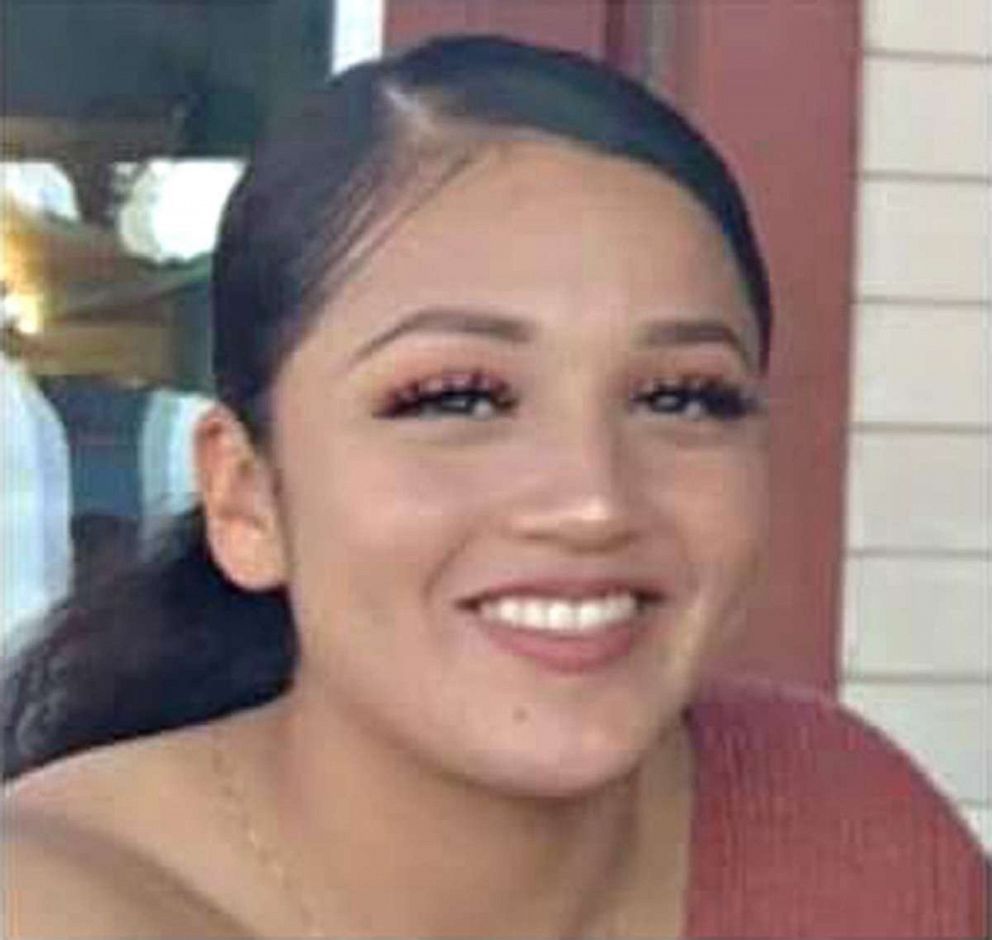 "If I can help you out with the funeral, I'll help you. I'll help you out. Financially I'll help you," Trump said.
"I think the military may be taking care of it," Khawam responded.
"That's good. If you need help, I'll help you out," said Trump, who acknowledged that if he assisted with the funeral cost it would be given personally. "I can't do it through government."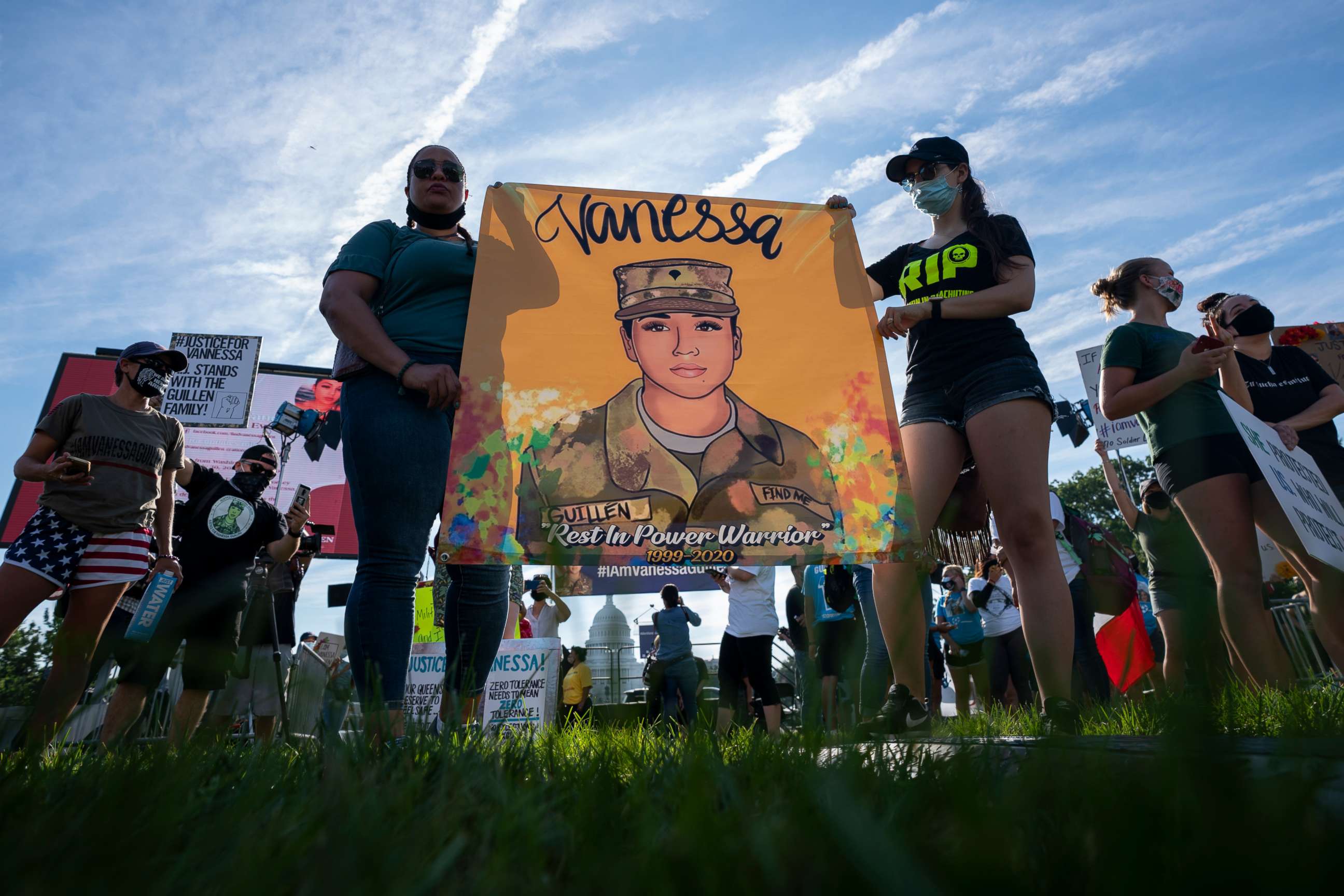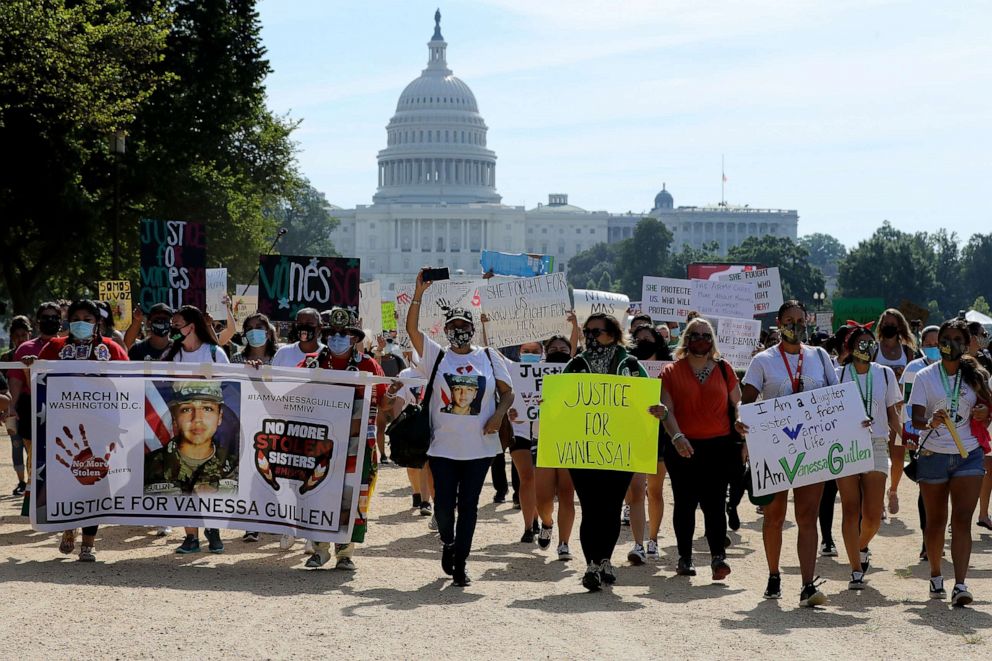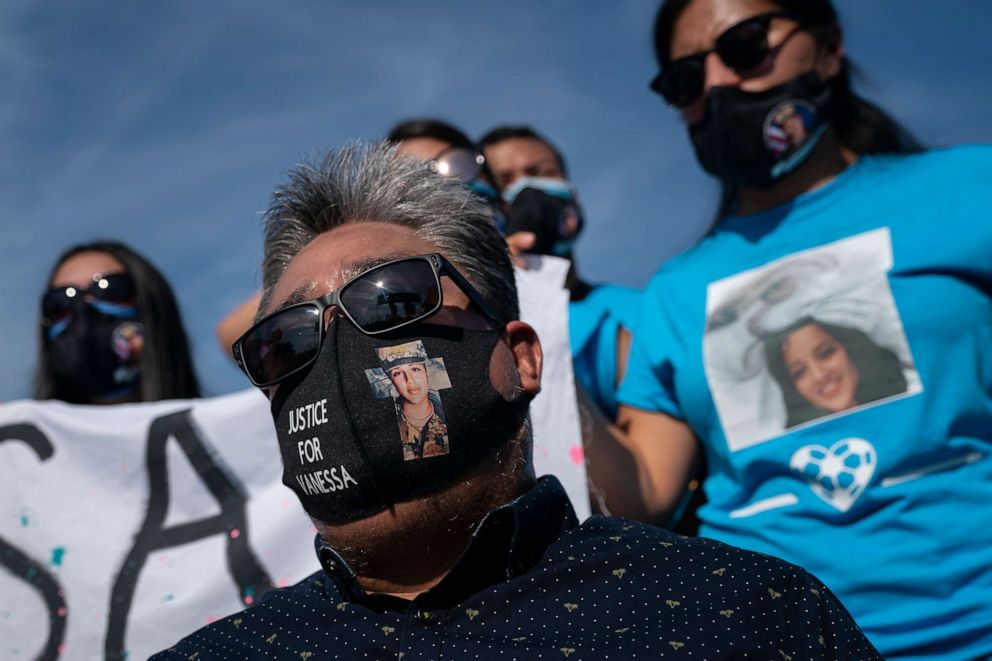 ABC News' Luis Martinez contributed to this report.